The second annual Debate for Peace delegation to MEDIMUN returned to Israel from Nicosia, Cyprus on February 11th. The delegation included ten students from five schools around Israel, representing Eritrea, Kazakhstan, and Singapore in four UNGA committees and the Security Council, as they dealt with a range of topics related to the theme of Children's Rights.
This was the 14th annual MEDIMUN conference, hosted by the English School of Nicosia, and the second consecutive year that Debate for Peace attended. In preparation for the conference, students received special training from The Cohen Idov Center for Debate and Rhetoric and met with Ambassador Thessalia Shambos at the Embassy of Cyprus in Israel.
The delegation arrived in Cyprus on February 7th, with the conference opening the next morning. After weeks of research, and three intense days of negotiating, debating, writing and amending resolutions, the plenary session and closing ceremony were held on February 10th. At the plenary session, resolutions from each general assembly subcommittee were voted on, followed by the distribution of awards. From the Debate for Peace delegation, Eliran Ben Yair received the Best Delegate award in the UN Security Council committee.
At the closing ceremony, Ann-­Kristin Kvilekval, the Senior Police Adviser of the UN Peacekeeping Force in Cyprus addressed the delegates, from more than thirty schools, and encouraged them to seize opportunities as they developed into future leaders. Following the ceremony, Ms. Kvilekval sat with the Debate for Peace delegation and led a discussion on feminism. She also answered questions for the students, and spoke about her own experience as a top police officer in Norway and at international missions around the world.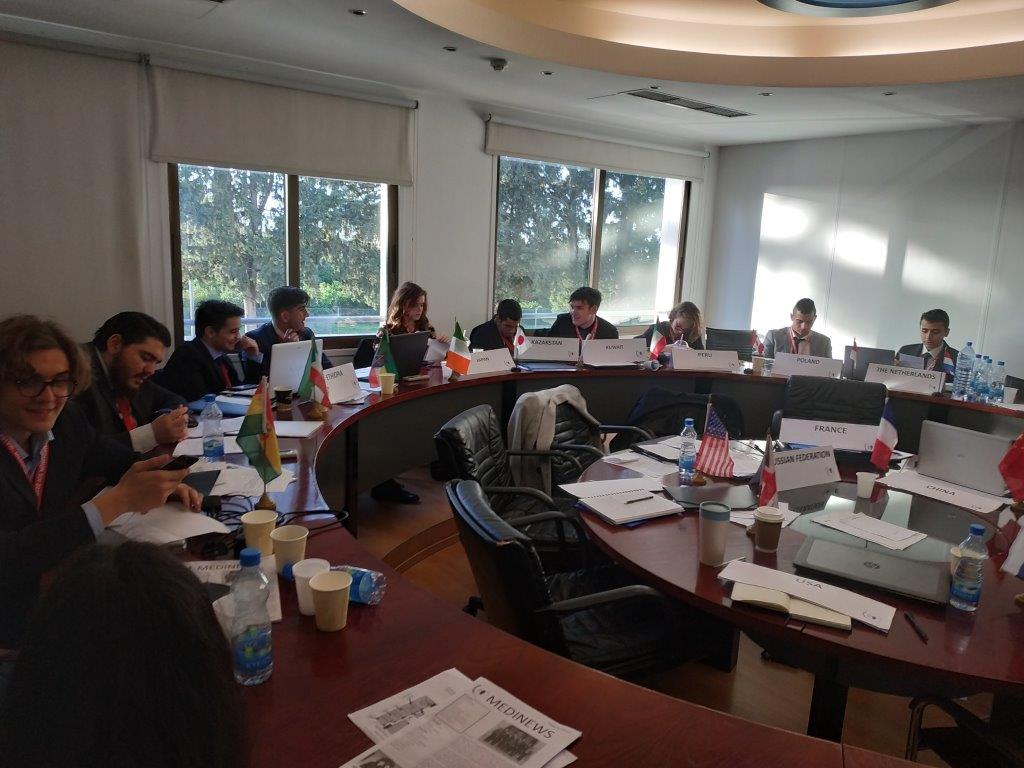 Maria Kayal, from Akko, told Diplomacy that "The delegation was really challenging" and that "we talked about really important topics and the debate was interesting. It was important to me to hear other people's opinions on those subjects and to let them hear mine. At the end, I had a great time, met new friends and learned a lot of new things." Essa Hamody, from Sakhnin, added: "it was an interesting experience, trying to deal with a different style of MUN, writing a resolution with delegates and merging it gave the resolution more creativity." Tal Zaidman, from Petah Tiqva, added "the MEDIMUN delegation was amazing! The conference was great. I learned a lot, it was an enriching experience. I met people that became my family in a very short time. And I had a great time with great people."
Steven Aiello
Founder--DebateforPeace
Photos Debate for Peace