Tightening Ties: Sichuan Airlines Celebrated its Direct Flights to Tel-Aviv
A high-level delegation headed by the district president of Sichuan, the largest province in China arrived in Tel Aviv in honor of the success of the airline that opened between Tel Aviv and Chengdu, the capital of the province.
The first flight between Israel and Chengdu, the capital of China's largest Sichuan province, was made in September, and a high-level delegation headed by the Sichuan province secretary, Peng Qinghua, arrived in Israel.
The event, which was held in Tel Aviv with the participation of some 100 senior officials who first arrived in Israel from Sichuan, alongside the senior officials of the tourism and aviation industry in Israel, was aimed at strengthening trade and tourism ties between the two countries.
President of the province Pen Qinghua estimate that in 2019 more than 20,000 Israelis will fly on the direct flights to Sichuan. He added that Sichuan has established itself as a rich and technologically advanced business capital, alongside a tourist destination attracting millions of tourists.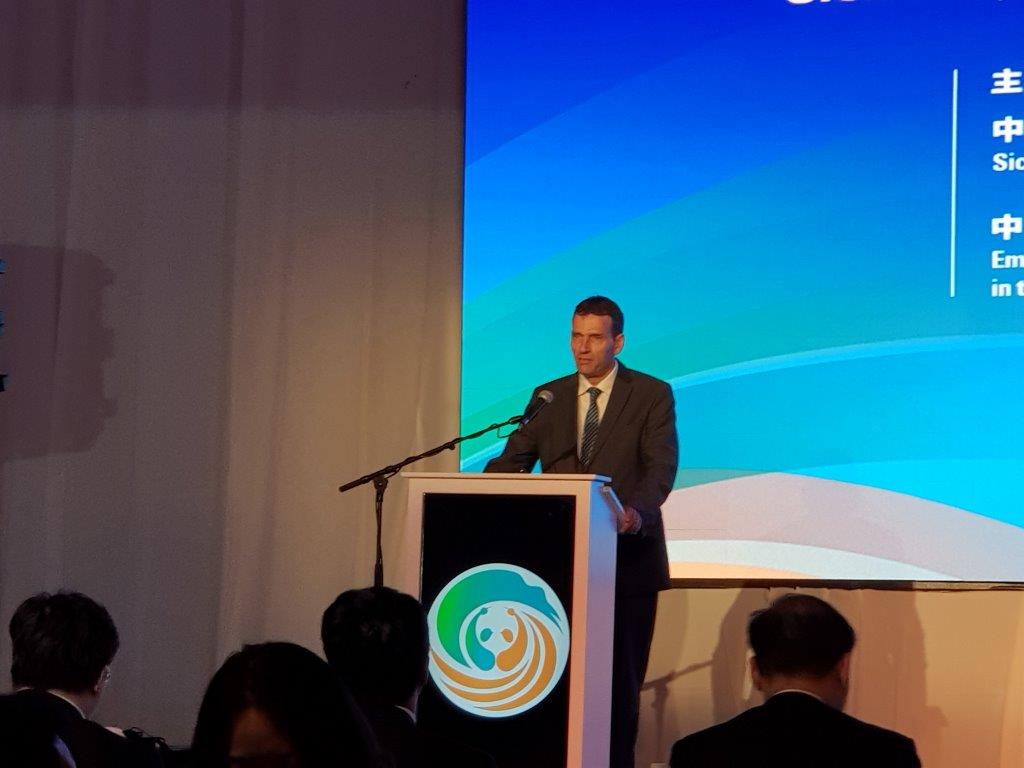 Among the industry leaders who honored the event were Amir Halevi, Director General of the Ministry of Tourism, Gideon Tahler, Chairman of Tal Aviation, the official representative of Sichuan Airlines in Israel, Nissim Sagis, VP of commerce for Tal Aviation, Hanny Sobol, CEO The Israel Association of Travel Agencies & Consultants, Prof. Israel (Izzy Borovich) Dean, School of Management and Economics at The Academic College of Tel Aviv Yaffo, Li Haiying, Chairman of Sichuan Airlines Group and many more.
Chengdu, the capital of Sichuan province in China has for more than 2,400 years been the center of life and the main artery of China. The panda has become one of the symbols of the province thanks to the world's largest conservation reserve in Chengdu and is one of the most important breeding centers in the world of pandas.
The south of the province is considered the rice basket of China, and in the north, there are amazing nature reserves, the most beautiful in all of East Asia. In the west is the Tibetan plateau, which is characterized by valleys with peaks of 5,000 meters or more. Tibetan minorities live in this area and maintain a traditional lifestyle and celebrate colorful festivals. Sichuan cuisine is considered the best in China.
Sichuan Airlines operates two direct weekly flights, which are considered the shortest between Israel and China, and is soon planning to add a third flight.
In honor of the occasion, the company has launched special prices.
A plane ticket including taxes and baggage to Chengdu will start at $553, and to Beijing from $517.
Sichuan Airlines is represented in Israel by Tal Aviation.
Photos by Silvia Golan
More Pics at Facebook: Israel Diplo