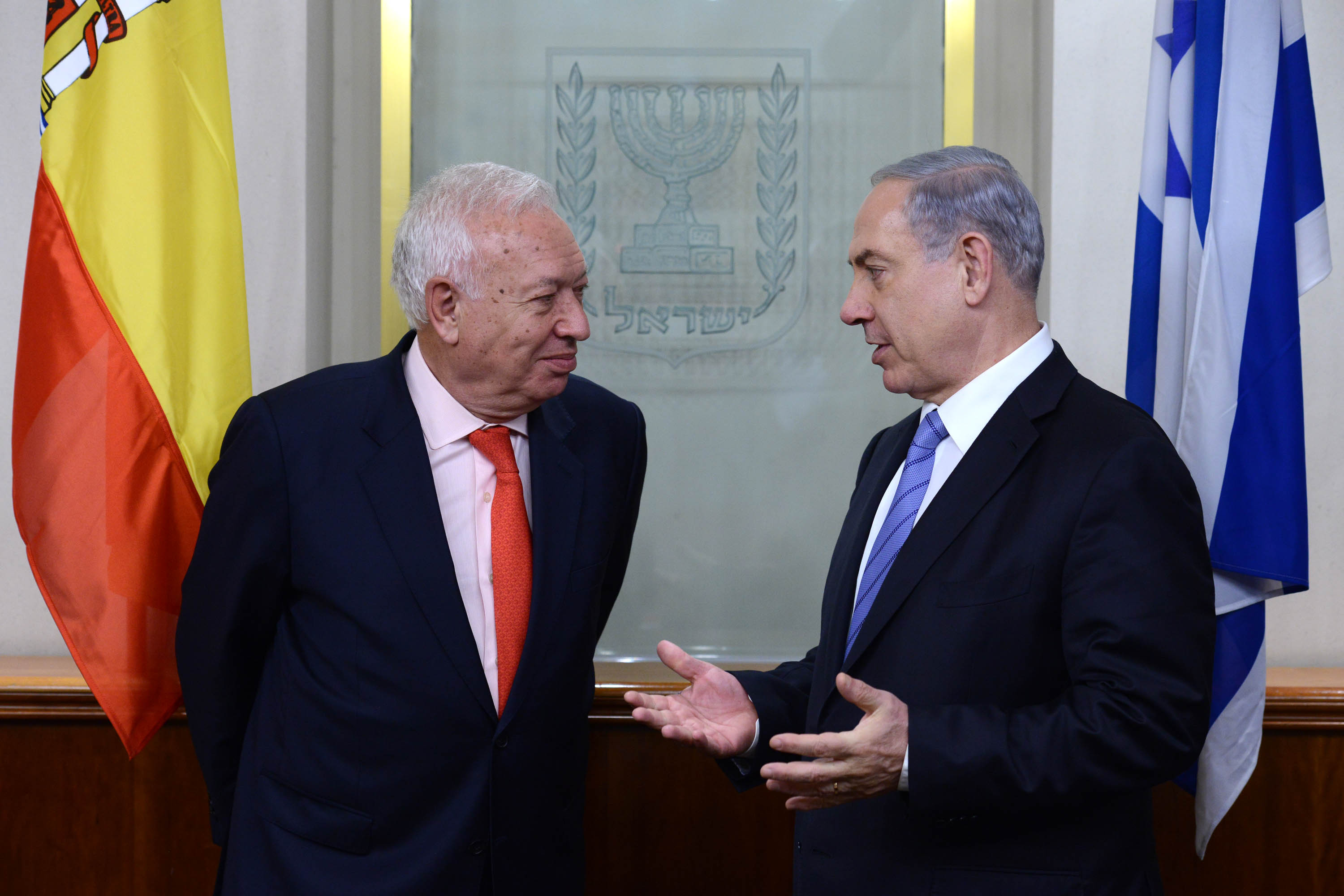 Prime Minister Benjamin Netanyahu, today (Wednesday, 14 January 2015), met with Spanish Foreign Minister Jose Manuel Garcia-Margallo y Marfil. Intelligence Minister Dr. Yuval Steinitz also attended the meeting. At the start of the meeting, the Prime Minister made the following remarks:
"I just came back from Paris where I marched with Prime Minister Rajoy and other world leaders in a show of unity against terrorism.
I know that you've experiences terrorist attacks. You had, I think, a decade ago, it was a great attack of terrorism, and of course we support it in Israel, all the efforts of the Spanish people to fight this. We think this is a common battle, and I think the march on the streets of Paris was a reflection of a desire to see unity in the battle against terrorism.
I have to say that marching is not enough. We have to fight the terrorists, and we also have to fight the inconsistencies in battling terrorists. Because I think the war of terror can only be won if we defeat the hypocrisy that is attached to it.
And I particularly refer to the statements made yesterday by the Turkish President Erdogan. He said that Israel should not have been represented in the march in Paris, and the reason he gave were the actions we took to defend ourselves against the thousands of rockets launched at our cities by Hamas terrorists.
I think these actions, these statements of the Turkish President should be reputed by all those who want to carry on the fight against terrorism. Because I think this battle requires clarity: Those who perpetrate terrorists and those who support them should be condemned, and those who fight terrorism should be supported.
I think that's the first stage. Everything else follows from it, and I hope that we'll continue our common battle against terrorism and against radical Islam that threatens our common civilization."
Photo by Kobi Gideon, GPO