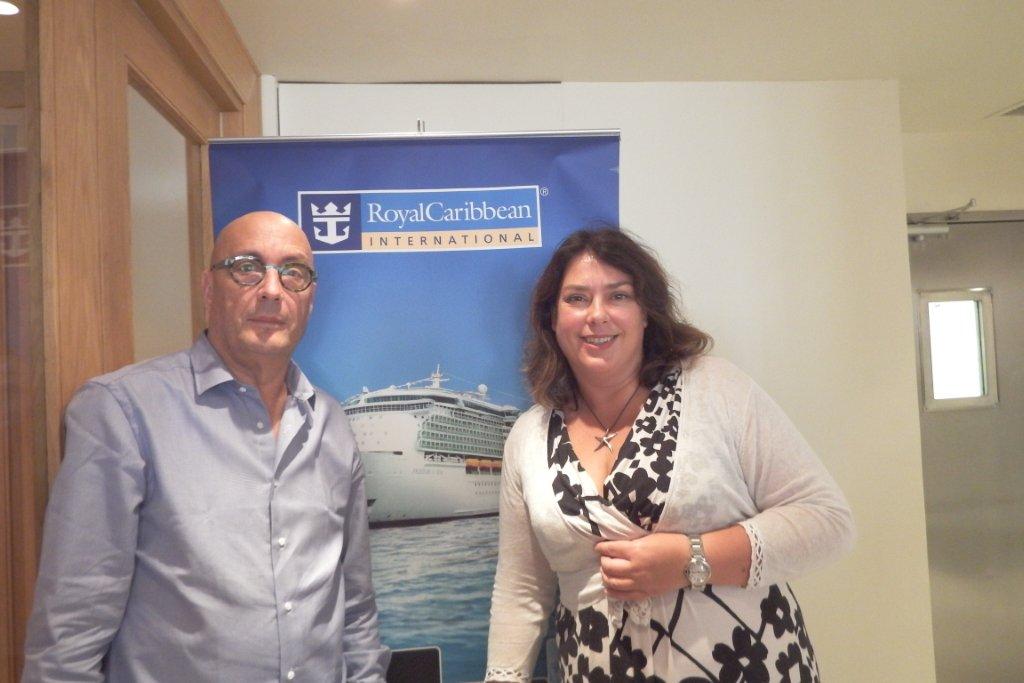 Royal Caribbean International launches Quantum-Class Cruise Ships
Unseen cruise ship design that includes free-flight experience, crushing car games, wheel skating, virtual terraces, and more…
As part of over 40-year heritage of innovation and creative design, Royal Caribbean International is looking forward to launch the Quantum-Class cruise ships, starting with the delivery of its latest ground-breaking ship, Quantum of the Seas, in November 2014, which continues the company's strategy of developing the next generation of cruise vacations.
These cruise ships will change the rules of the game in cruise ships experiences, including free flight of guests of over 100 meters, the largest onboard sports and entertainment area, with crushing car games, wheel skating, and more. The cruise ships will also include the largest and most advanced onboard cabins. These cabins will provide innovative design, storage and comfort, including the first onboard virtual terraces.
Royal Caribbean Cruises Ltd (RCCL) recently held its third quarter earning call communicating that 2013 Quarter Three results were better than expected, driven by stronger close-in demand and good cost control which more than offset the revenue and cost impacts from Celebrity Millennium's unscheduled drydock. Constant-Currency Net Yield for the third quarter increased 2.6%, which was 110-basis points better than the mid-point of previous guidance. Stronger close-in demand in Europe and Asia, as well as robust onboard revenue drove the revenue improvement. The order book for 2014 remains ahead on both load factor and rate.
Mrs Helen Beck, Regional Director, International Representatives, Europe, Middle East, Africa in conversation about the Israeli market said: " We are pleased to see an approximately 10% increase year on year for our 2013 sales over 2012 with bookings being split between Europe and the rest of the world including the Caribbean, Alaska and Asia." She continued: "The forward bookings for 2014 are very positive being currently well ahead of same time last year giving a good indication that the Israeli market is recognising the value of booking earlier to secure the best rates and availability
Uri Schnabel, CEO of Sunorama Tourist Services Ltd, RCCL's appointed representative for Israel commented: "This is particularly encouraging and important as we are already seeing rates for European cruises increasing steadily due to there being less capacity deployed for the 2014 European season. Equally encouraging is the increasing interest that we are seeing in the Caribbean ships and itineraries throughout the year. The demand from the general public, particularly for Royal Caribbean's Oasis and Allure of the Seas, remains high as these ships are well-suited to the multi-generational families that we see now travelling from Israel to the US".
Photo Silvia Golan