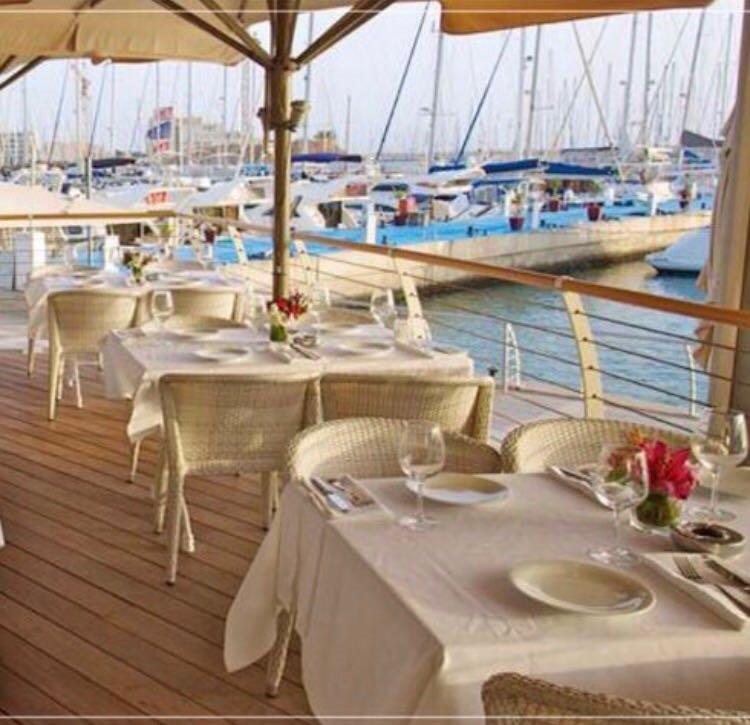 The Japanese-Mediterranean restaurant and sushi bar Nammos occupies one of the prime locations in the Herzliya Marina: the Blue Wave, home of the prestigious Yacht Club. The fine dining restaurant itself extends over several indoor and al fresco areas, in very close proximity to the berths of massive luxury yachts.
Nammos' well-stocked bar offers seven specialty cocktails, in addition to the classics. One of the former creative cocktails is the Apple and Pomegranate: spiced rum, vanilla syrup and lemon, blended with apple and pomegranate juices, resulting in a fruity and refreshing drink. The bartender will also mix a virgin cocktail, sans alcohol.
It is evident from perusing the restaurant's extensive menu that Nammos specializes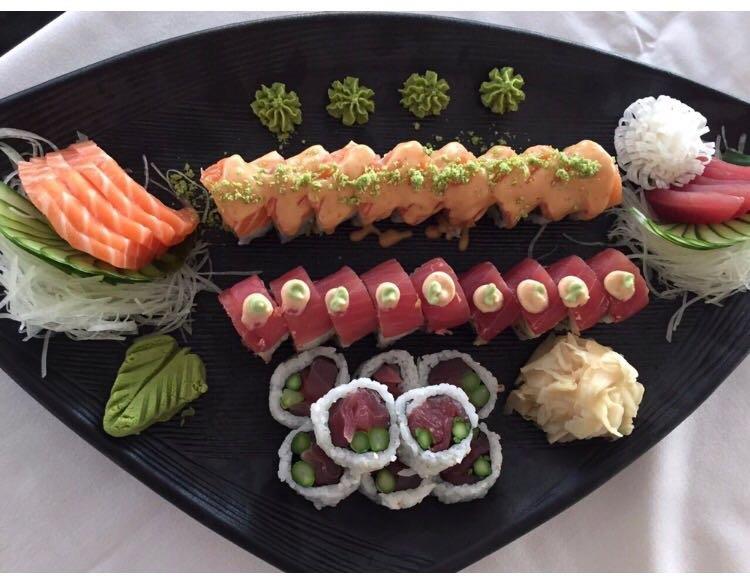 In fish and seafood. The sushi menu highlights 16 special rolls, of which we sampled that evening's chef's recommendations: spider rolls, featuring soft shell crab tempura, avocado, asparagus, tobiko and green onion; lobster rolls with cucumber, avocado, spicy miso and black tobiko; spicy tuna rolls with tempura flakes, avocado, cucumber and spicy mayonnaise; and salmon miso rolls: salmon, cucumber, avocado, takwan, spicy miso and crunchy wasabi peas. All the rolls, prepared with exceedingly fresh fish and seafood, were exceptionally well-balanced.
For our main courses, we were served two of the restaurant's signature pasta dishes.
The lobster ravioli comprised delicate pasta pockets stuffed generously with premium seafood, accompanied by emerald green asparagus. The al dente vegetable and gently cooked ravioli were drenched in a rich, complex saffron cream sauce that we mopped up to the last delicious drop.
The black pasta, meanwhile, was dark linguine studded with a marvelous seafood assortment: lobster, shrimp, calamari and clams. The cream sauce enriched with wine and butter added another exquisite dimension to this outstanding dish, which was greater than the sum of its parts.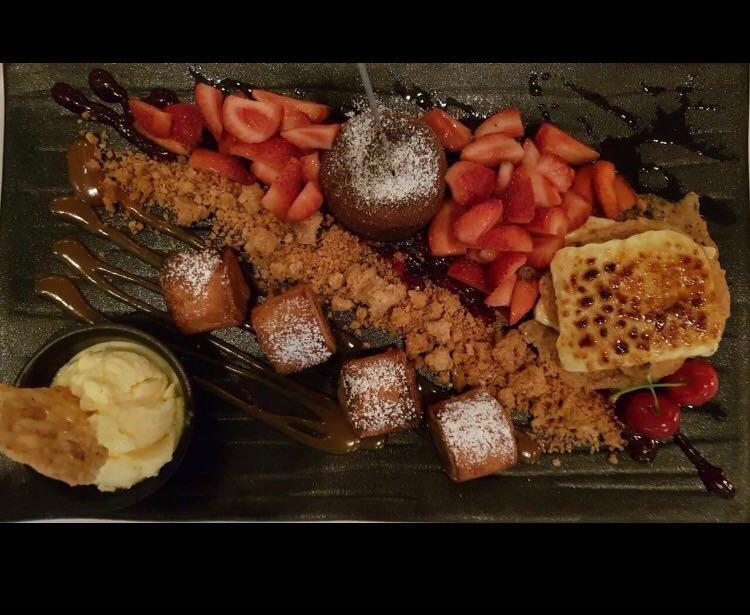 Our two desserts were also chosen by the kitchen. First was the chocolate sphere encasing homemade marshmallow ice, over which our waiter poured chocolate sauce at the table. Together with crunchy, buttery crumble, this dessert was like eating a cool candy bar.
Even sweeter was the crême brulée semifreddo: alternating layers of half-frozen crême brulée with almond tuile, surrounded by dots of toffee sauce. This light dessert of contrasting textures made for a worthy finale to a memorable meal.
Throughout our meal we were treated to friendly and impeccable service, exemplified by the proffering of wet naps from pre-torn packages between each course, along with the constant clearing of the table and resetting with clean plates and cutlery. The excellence of the food, combined with the professional service, are the hallmarks of a first-class restaurant.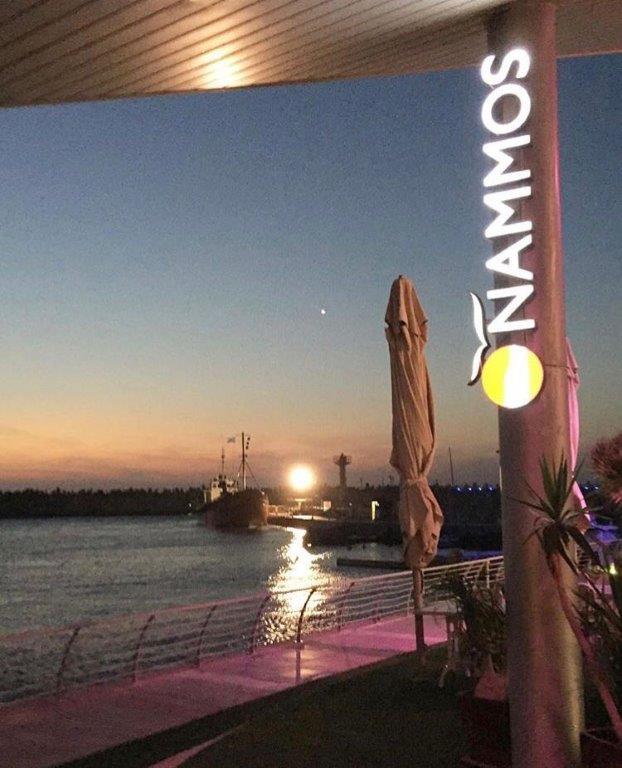 Nammos
Website: http://www.restaurants-in-israel.co.il/restaurant.aspx?id=20403
Chef/Proprietor: Ilan Trigger
Not kosher
Hatzedef 1, Herzliya
Tel. (09) 951-1555
PhotoS Nammos