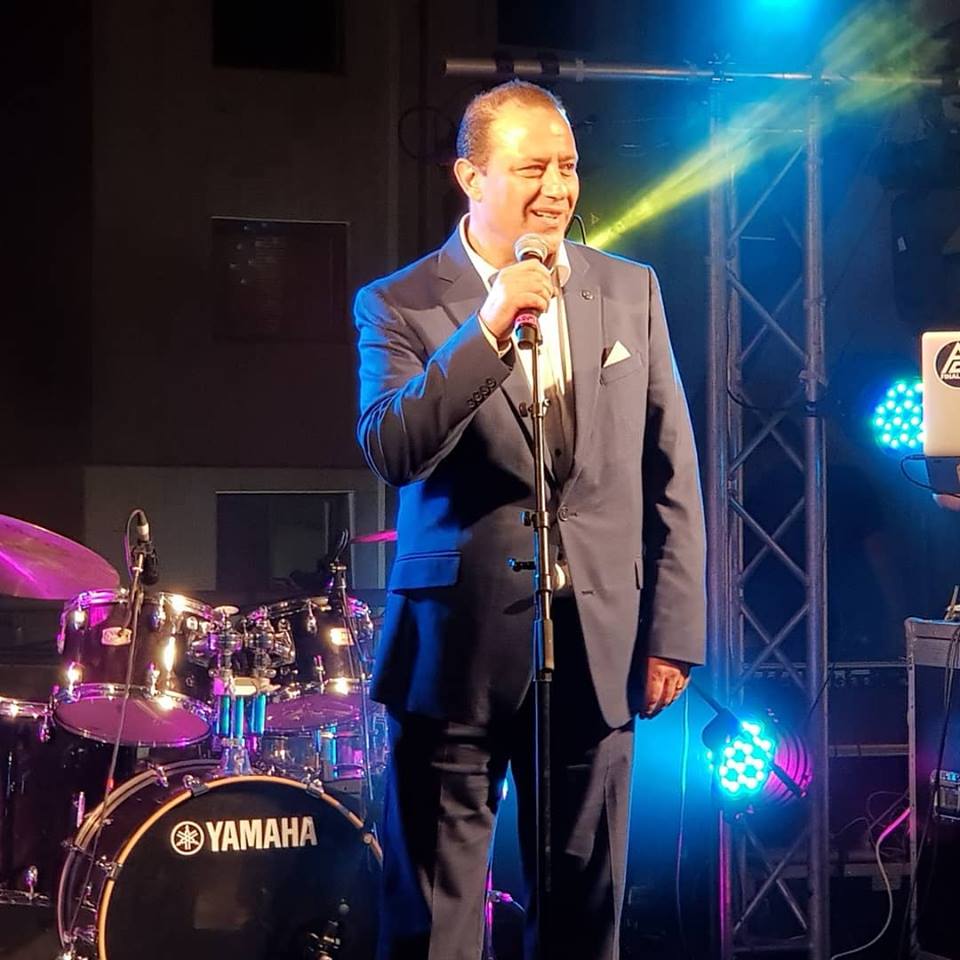 It's a Tel Aviv tradition for the city's travel industry professionals: comes the first signs of autumn and the delightful Sheraton Hotel arranges a roof-top party to host their friends and supporters. Beautiful weather, the beautiful swimming pool, beautiful music, and beautiful people. All the ingredients for a beautiful evening.
And we haven't even mentioned the entertainment, the generous buffet dinner, and the open bar. Classic Sheraton hospitality.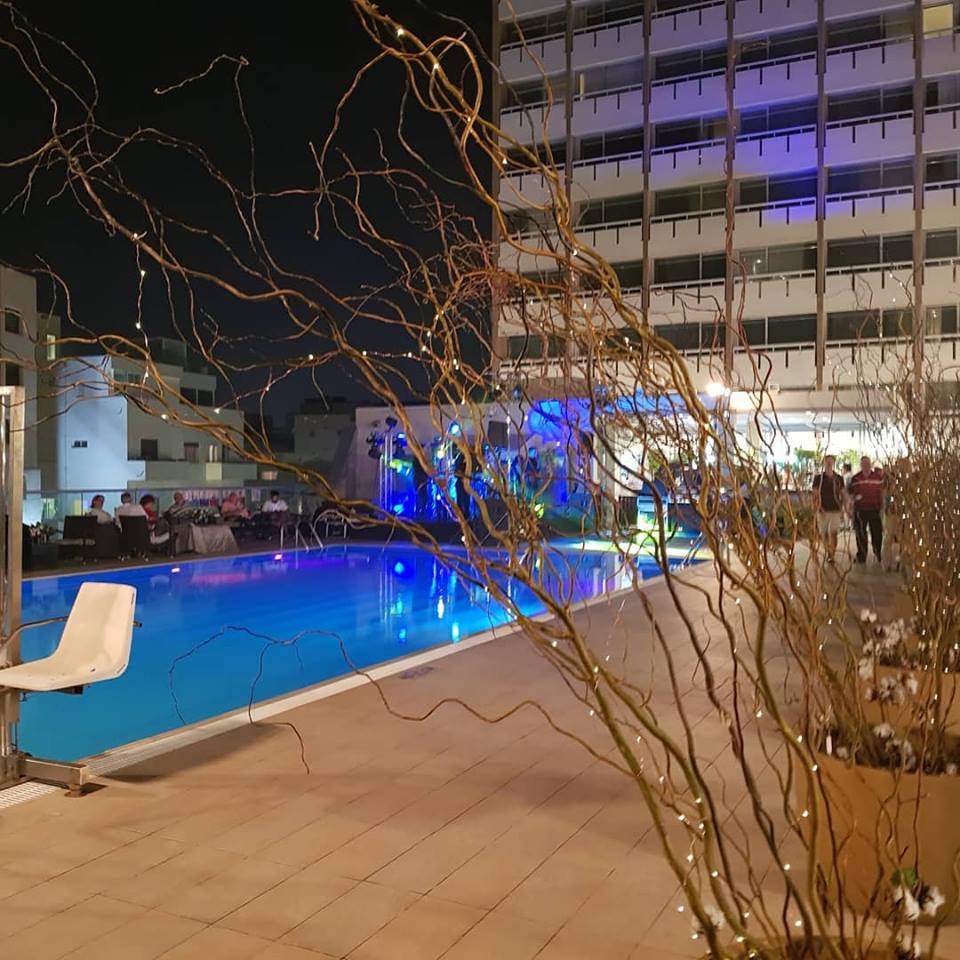 Guests gathered last night to celebrate the end of a wonderful summer tourist season. The whos who of the travel industry, VIPs, diplomats, business people, travelers, and friends met for a celebratory evening. Good food and drinks and much friendship. Enjoying the atmosphere around the scintillating pool, with a cool breeze wafting by – it was a real pleasure.
There was also a special twist to add pleasure for the guests: trained masseurs, with all their equipment, to relieve tension and give the added feeling of relaxation and enjoyment. Listening to relaxing music while a professional worked on your back and neck .... aaaahhhh.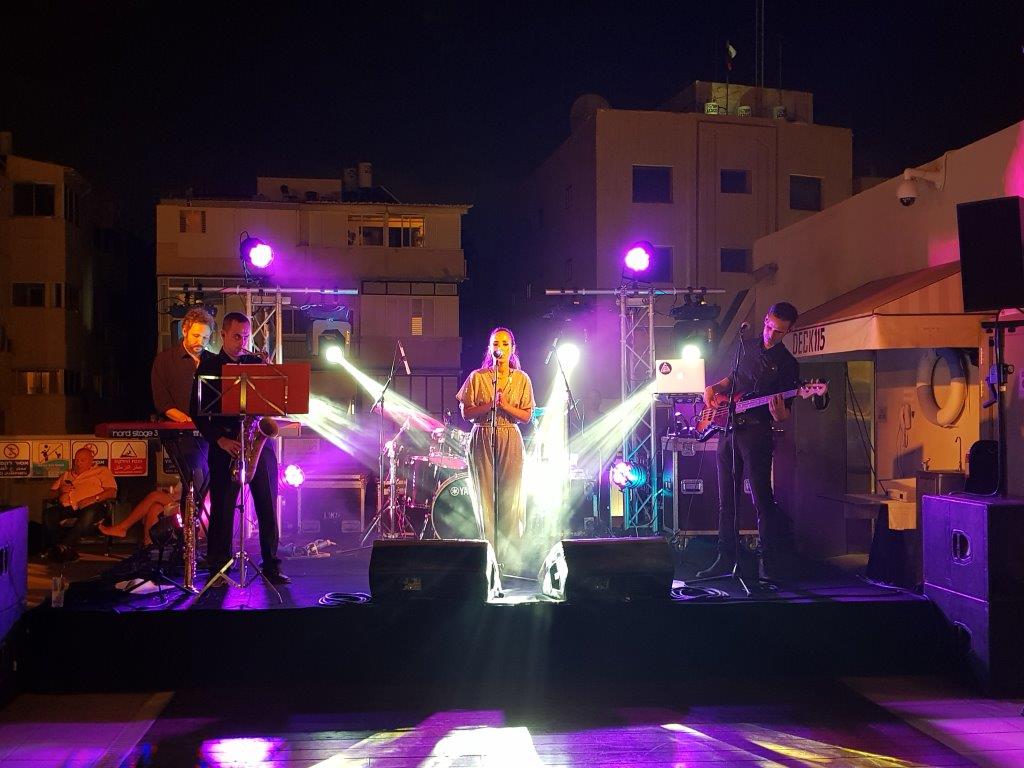 Sheraton took the opportunity to show off their newly designed and redecorated rooms; guests were invited to view two showrooms. Word pictures don't do justice to the fabulous marble bathrooms, the lovely parquet floors, the draperies, carpets and bed linens – not to mention the stunning sea views.
Israel in general, and Tel Aviv, in particular, have a fine reputation with tourists from all over the world. Tourism professionals try hard and it seems to be working. Tourist numbers climb month after month. We have no doubt that the Tel Aviv Sheraton has a played its part in helping achieve Tel Aviv's friendly hosting reputation.
The management and staff of www.diplomacy.co.il have the pleasure of congratulating the hosts on the wonderful party. Thank you!
Photos by Silvia G. Golan