The largest kosher wine exhibition in Israel, 'Kosher Food and Wine Exhibition (KFWE)' hosted 40 Israeli and international wineries and included 180 types of kosher wines in the annual exhibition.
The event was produced by 'Zur World of Wine' and was held this week at the 'Trask' event hall at the port of Tel-Aviv in light of the upcoming Purim and Passover holidays.
Among the participating wineries from Israel were Shiloh, Psagot and Jezreel Valley.
Among the wines launched by Israeli wineries were:
Psagot Gewurztraminer
Shiloh Shor Merlot,
Shiloh Privilege
Jezreel Icon
Jezreel Gewurztraminer
As explained by one of the owners, Shlomi Zur, the "Taste of the World" is the Israeli counterpart of the Kosher Food & Wine Experience (KFWE) in six cities around the world (Los Angeles, New York, Paris, London, Tel Aviv, and Miami). It is considered to be the most comprehensive and distinguished kosher wine and kosher food event in the world and has been growing annually.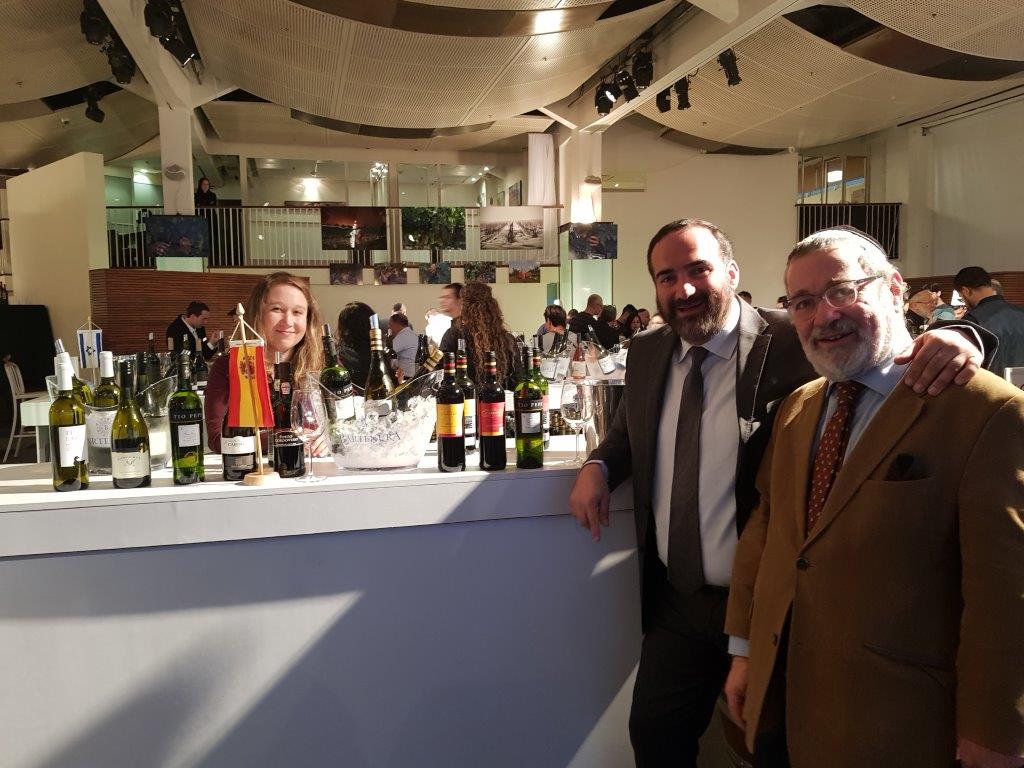 Among the participating wineries from the international sector were:
Herzog California; Hagafen California USA ; ELVI Spain; Chateau Lascombe - France; Chateau Leoville Poyferre - France; Drappier – France ; Les Marronniers France; Barons Edmond & Benjamin De Rothschild France; Tsafona - Canada; Goose Bay New Zealand; Ramon Balboa Spain; Koenig - France; Chateau Malartic Lagraviere - France ; Chateau Giscours - France; Bartenura - Italy;
Shlomi Zur also mentioned that this year 'Zur World of Wine' was delighted to see more and more wineries from abroad taking part in the production of a kosher wine line. This year some of the newcomers at the exhibition were French winemakers and wineries who believe in kosher wine and in Israel.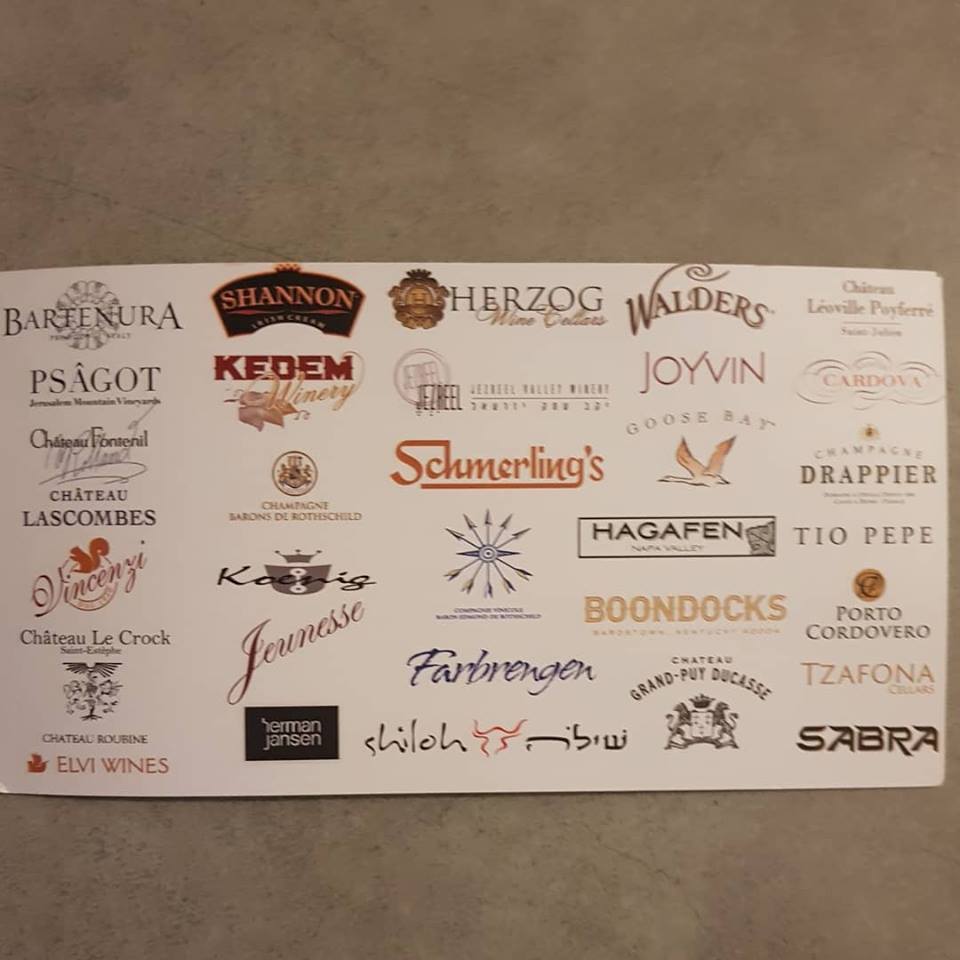 Among the new wines launched at the event were:
Herzog Lineage Cabernet Sauvignon
Herzog Lineage Pinot noir
Herzog Lineage Choreograph
Herzog Alef
Tzafona Riesling
Tzafona Chardonnay
Tzafona Icewine Cabernet
Koenig Cre'mant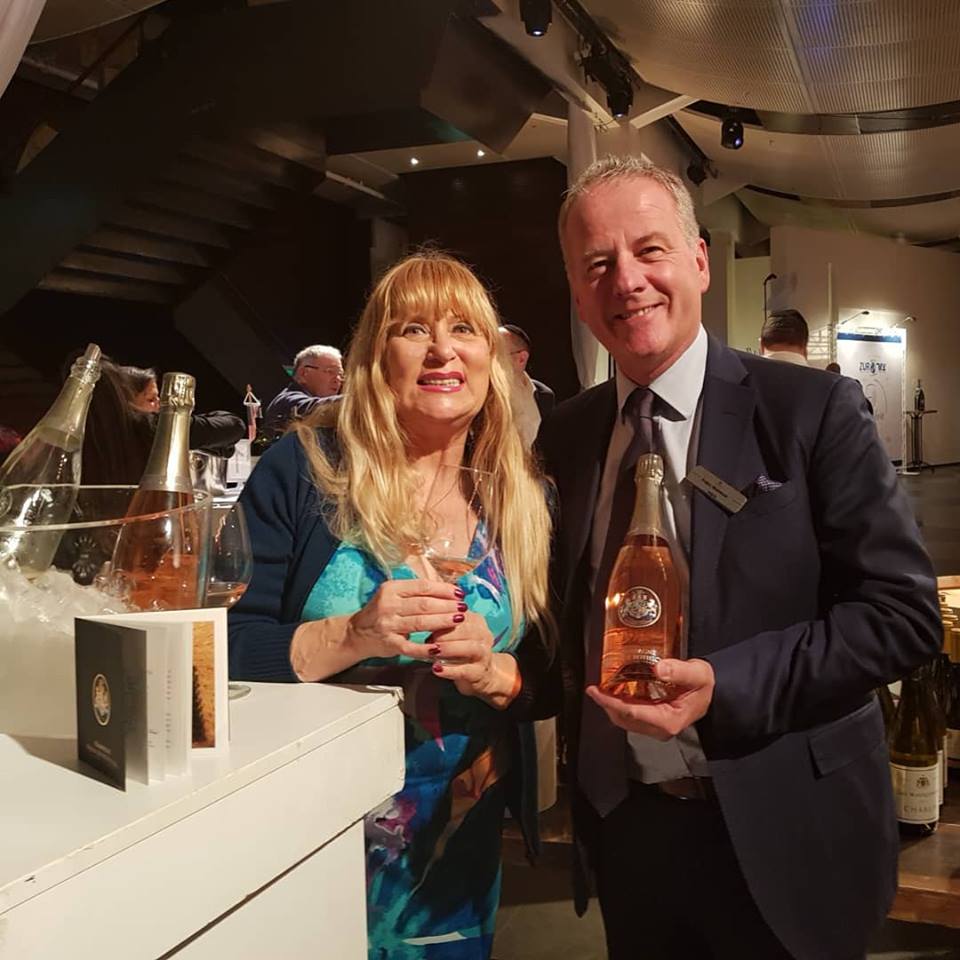 Champagne Baron De Rothschild Rose ( photo)
Domanie Ternynck Pinot noir
Domanie Ternynck Chardonnay
Chateau Piada Sauternes
Chateau Clarke
Chateau Mayne Guyon
Chateau Montiviel Pomerol
Ramon Cardova Albarino
The event in Tel Aviv was accompanied by dishes from local kosher restaurants such as 'The Meat & Wine Co.' (Herzliya), 'Skyline' (Jerusalem) and 'Resto' (Tel Aviv).
To read more about 'Zur World of Wine' refers to the full article at:
https://www.israel-best-trips.com/single-post/Kosher-Food-and-Wine-Experience-KFWE-2019-A-World-Class-Event
Photos by Silvia G Golan
Youtube Stella Szpira