More

Life Style
Life Style
Details

Written by

Buzzy Gordon
Peruvian Cuisine Showcased at the Sheraton Tel Aviv
The Sheraton Tel Aviv Hotel, in collaboration with the Embassy of Peru in Israel, is hosting a celebration of Peruvian cuisine from now through August 24. The culinary festival was launched at an inaugural dinner on August 15, in the presence of Peru's ambassador to Israel, H.E. Gustavo Otero. The dinner, held at the Sheraton Tel Aviv's signature restaurant, the Olive Leaf, was prepared by visiting Peruvian Chefs Pietro Luis Ricse Campos and Hans Balvin Sierra of the Sheraton Lima Hotel.
At a cocktail reception prior to the dinner, Ambassador Otero welcomed distinguished guests, which included Brazilian Ambassador Henrique Da Silveira, Uruguayan Ambassador Nestor Rosa Navarro and Paraguayan Ambassador Max Haber; Mr. Modi Ephraim, head of the Latin American desk at Israel's Ministry of Foreign Affairs; and leaders of the business community, including food importers. Also in attendance were members of the Peruvian community residing in Israel.
In his remarks, Ambassador Otero thanked the Sheraton for its initiative in organizing the festival and expressed his gratification that it is kosher. Noting that Peruvian cuisine is gaining in popularity worldwide, with Peruvian restaurants opening worldwide, he expressed the hope that some entrepreneur would open one in Israel as well.
For the festival, the guest chefs have created authentic Peruvian dishes using local produce and ingredients, as well as imported herbs and spices. Featured dishes include fresh fish ceviche, anticucho, and quinoa prepared in a variety of ways. When the chefs were introduced following the opening dinner, they were greeted with a standing ovation.
The Peruvian menus are being served weekdays at the Olive Leaf restaurant from 12.30–15.00 p.m. and from 19.00–22.30 p.m.
Reservations may be made by calling (03) 521-9300.
The adjacent Olive Leaf Terrace bar overlooking the Mediterranean is open Sunday –Thursday, 17.00–22.30.
Photos Silvia G Golan
Details

Written by

Buzzy Gordon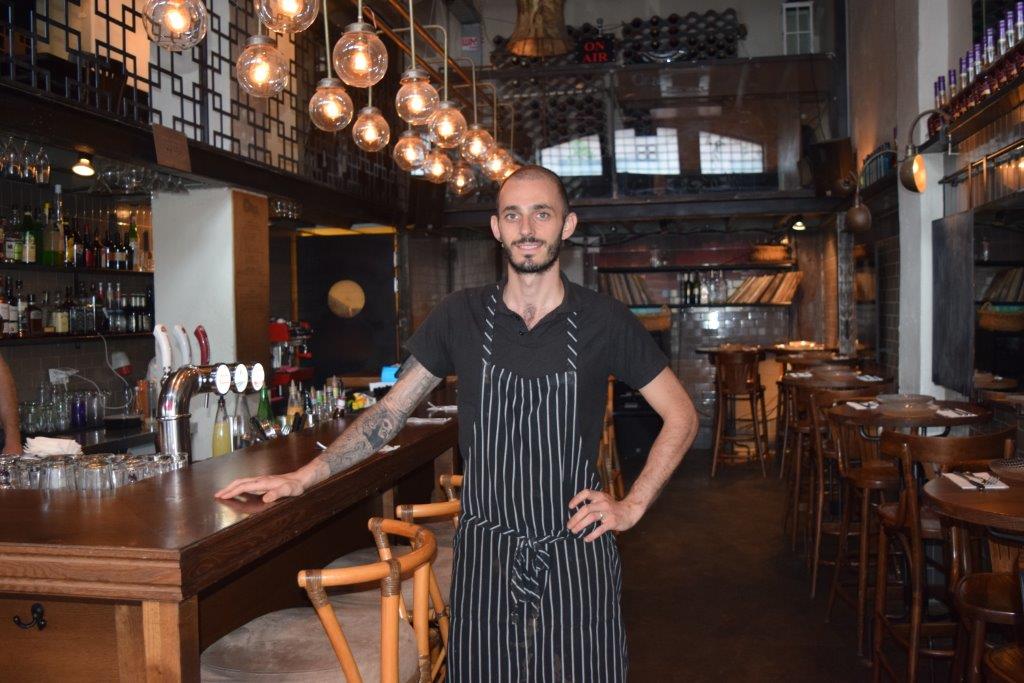 Onza Food and Vibe
Details

Written by

Buzzy Gordon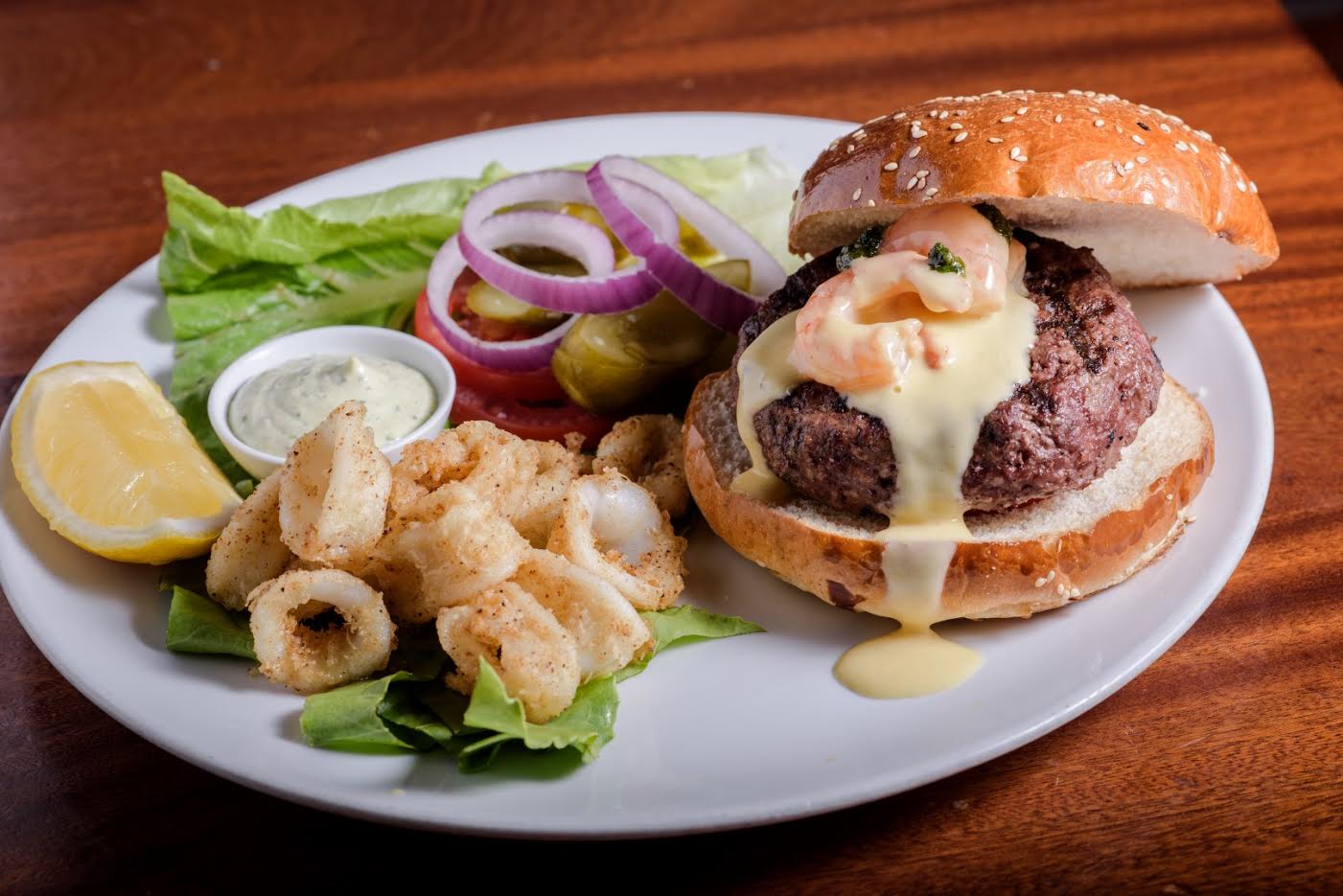 Dixie Celebrates Second Annual Burger Festival
The cool, slightly dark interior of the Dixie Grill Bar is an inviting place, especially when entering from the heat of a summer's day. It is also handsome, with beckoning booths and a gleaming, well-stocked bar.




The occasion of my visit was the restaurant's summer hamburger festival, being held this year from July 25 through August 18. During the festival, seven special burgers are added to the usual Dixie menu of four burgers; additionally, two of the usual burgers are "supersized" during the festival.




Another feature of the festival is that each burger on the special menu is paired with a "chaser" of liquor (for a small additional charge). As an added bonus, milk shakes are discounted when ordered with a festival burger.

Along with the regular English menu, we were given the separate festival menu, the cover of which is entirely in English. Imagine our surprise, therefore, when we opened the menu pamphlet and found it was all in Hebrew. When we asked for the English festival menu, we were told there is none.




Our friendly waiter did his best to explain the festival burgers in English, but they are a bit complicated; if I were not able to read and understand the Hebrew menu, I would not have gotten the total picture. My advice, therefore, is that at least one of the members of your party be capable of fathoming a Hebrew menu if you want to get the most out of the remaining days of the festival.

Knowledge of the local language will also come in handy when it comes to ordering one of Dixie's special summer cocktails; the regular alcohol menu is in English, but not the card on the table listing the summer cocktails.




The drink we chose from the summer cocktail list -- a watermelon daiquiri, garnished with a small wedge of the red fruit -- was sweet and refreshing; the caipirinha, from the regular cocktail menu, was a particularly lemony version of the Brazilian classic.




With the drinks came an exceptionally well outfitted condiment tray: Heinz ketchup, barbecue sauce, mustard, horseradish sauce, and authentic Tabasco sauce.




We elected to share three of the festival burgers: the mac and cheese, the entrecôte burger and the blue cheese burger.




The first burger -- smothered in a melted blend of mozzarella and Parmesan cheese -- was perched atop macaroni and cheese that had been shaped into a pasta patty and fried, replacing the traditional bun. This is old-fashioned American comfort food at its best.




According to the menu, this burger comes with french fries, although you may substitute for all designated sides. We followed our waiter's suggestion and chose the green salad, which was just arugula leaves, in an Asian-accented dressing.




The entrecôte burger was on half a bun under a portobello mushroom and grilled onion bathed in a rich stock beef fortified with bone marrow. The quality of the meat and the sophistication of the ingredients make this a gourmet burger. It comes with steak fries on bed of greens.




The blue cheese burger with pear poached in wine is also bunless, and on a salad of romaine lettuce hearts, bean sprouts and shredded cabbage with assorted nuts in a soy-based dressing. On the whole, this dish represents a nice interplay of flavors.




There is a special festival dessert, designed to mimic a hamburger order: a sandwich of chocolate chip cookies and vanilla ice cream (the burger), with meringue chips (french fries), strawberry jam (ketchup) and passion fruit syrup (mustard). It is not bad, and should appeal to kids. After a substantial meal, however, we found that the thick vanilla milk shake -- in a glass decorated with swirls of chocolate syrup -- was enough of a sweet finale.
Clearly , Dixie Grill Bar , one of the restaurants of celebrity chef Haim Cohen,

​ ​

gives pride of place to its juicy and flavorful hamburgers, both during its summer festival and throughout the year.

Photo Asaf Razon
Details

Written by

Silvia G Golan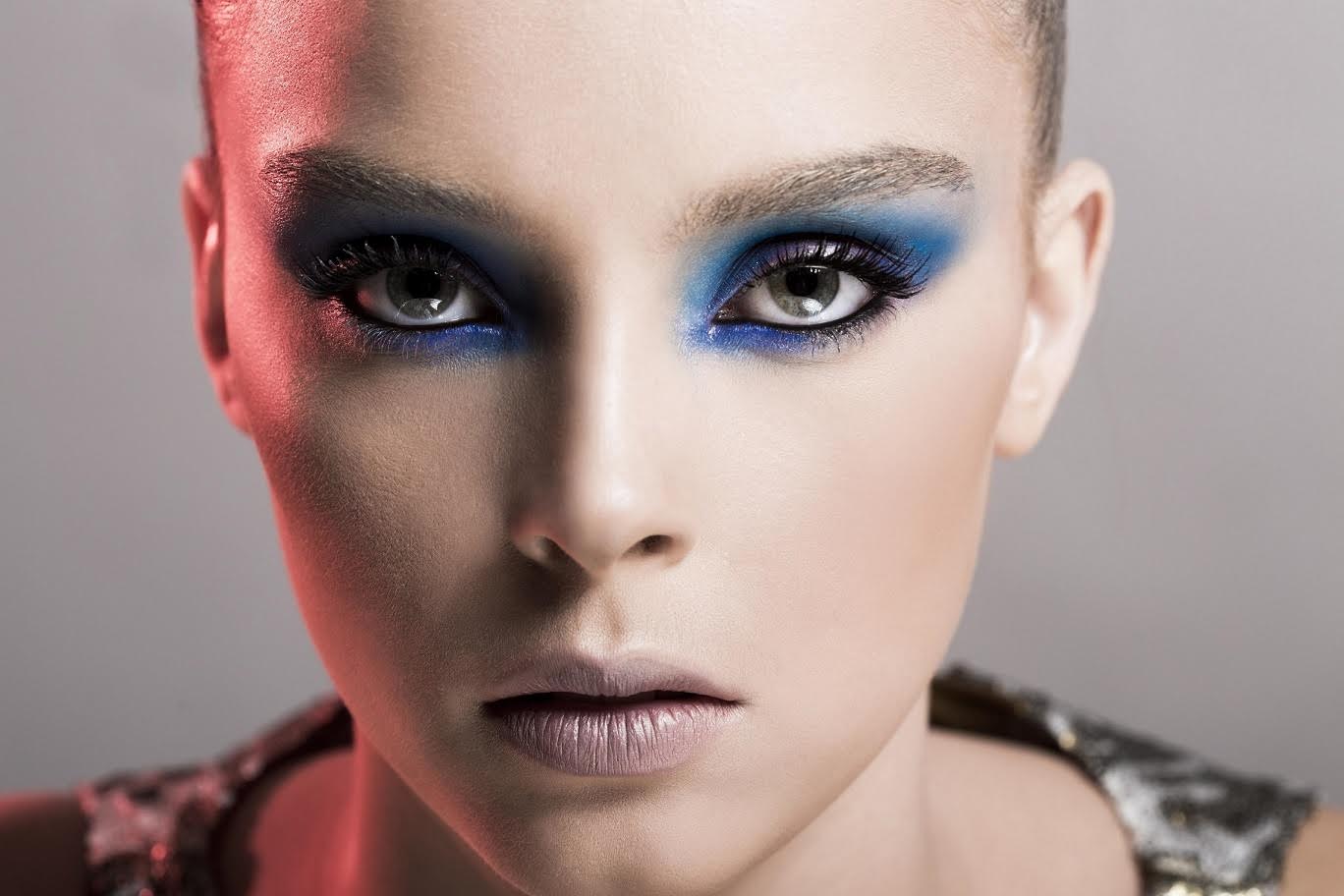 The future is good looking

Yarin Shahaf, school principal for makeup, styling and hair academy is already prepared for in 2017-18 and produced a rich catalog specifying future beauty trends
About 60 journalists and opinion leaders in the fields of fashion and beauty have gathered recently at Yarin Shahaf Academy in Tel Aviv. The reason: Every year, Shahaf releases a prestigious magazine in which he reveals his vision of makeup and fashion for years to come.
Born with a makeup powder by hand
Shahaf (54) continues to maintain a youthful appearance. This week, it indicates 30 years of teaching makeup. He has fostered generations of makeup artists, stylists and hairdressers.
The graduates of his academy are 78 percent in the local beauty industry.
The academy has recently moved to a spacious building, which spans up to four floors, including a gallery Of contemporary art for the benefit of young artists.
Trends & Colors
The three main beauty trends are black & white films at the early days of cinema, the State of Peru, and the ocean waves, as follows. The dominant colors would be black, gray, purple, and orange.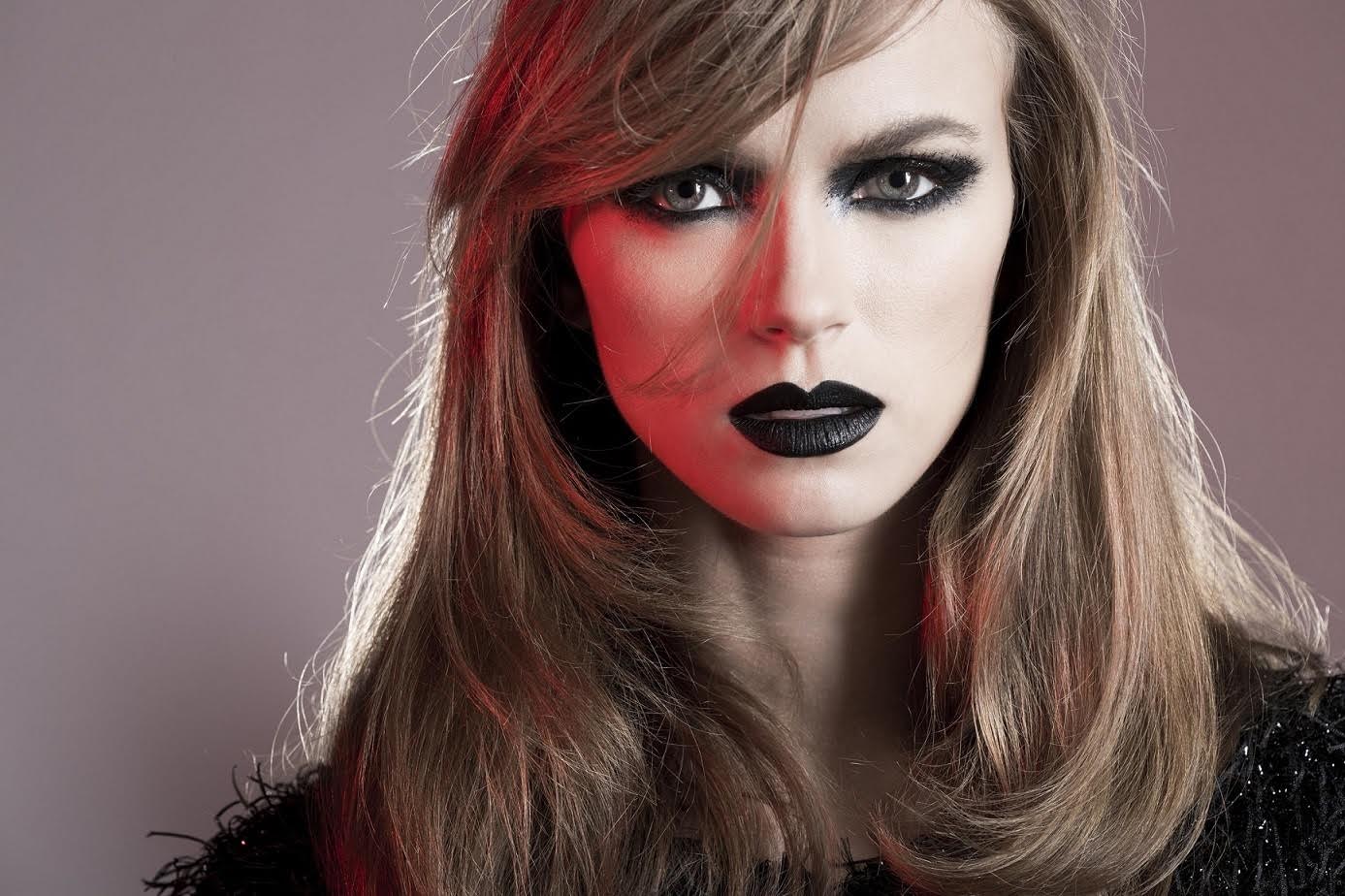 Inspired by the black and white films at the early days of cinema
Inspired by the State of Peru
-------------------------------------------------------------------
Yarin Shahaf Makeup Studio
Telephone 1-700-50-60-80
Facebook Yarin Shahaf ירין שחף
Instagram Yarin Shahaf Makeup Studio
Yarin Shahaf website:http://yarin-shahaf.co.il/
Photography: Hila Elkayam
Details

Written by

Buzzy Gordon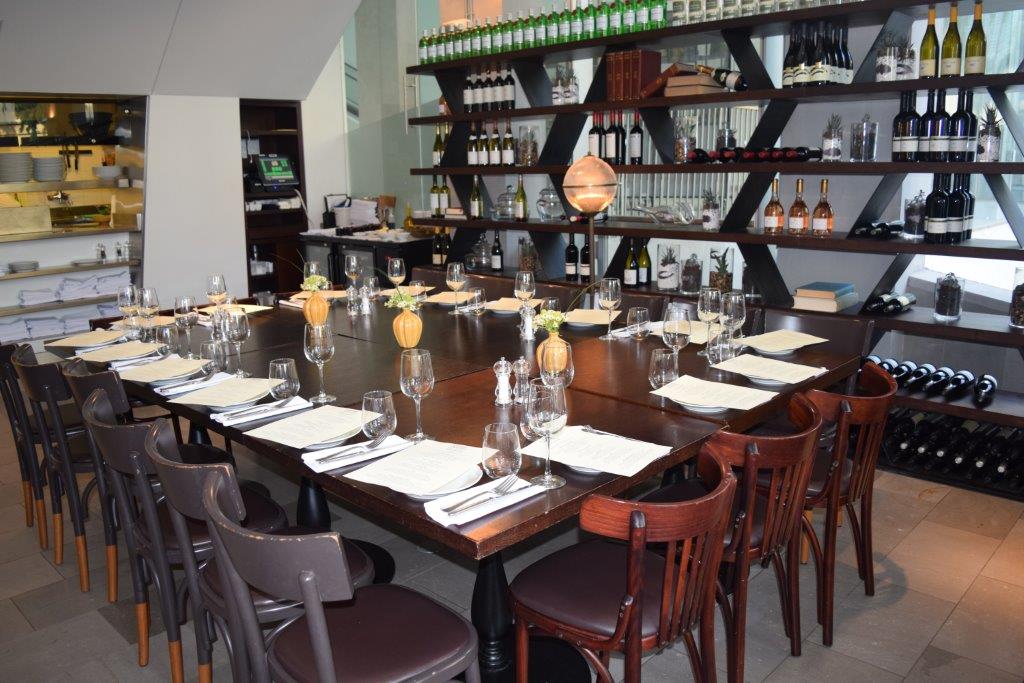 Pastel: The Art of Dining
The arts complex that houses Israel's Opera House, the Cameri Theater and the Tel Aviv Museum of Art is also home to Pastel, winner of Idea Tops' 2014 International Space Design Award for the best designed restaurant in the world.
Fortunately, the stunning restaurant can rely not only on its impressive décor but also on the artistic creativity of Chef Hillel Tavakuli to attract customers.
It is not just the kitchen that brims with talent. Pastel recently recruited mixologist Shir Dagan from Aria to revamp its cocktail menu. It is with good reason that the full name of the restaurant is Pastel Brasserie and Bar.
The tempting selection of specialty cocktails features the eponymous Pastel Muse, which combines gin with vermouth, lime juice, tonic water and berries, resulting in a slightly astringent drink that is bracing and refreshing. The intriguing Guatemala Sour, meanwhile, blends quality rum with classic sour mix and orange, for a complex citrusy cocktail that is both sweet and tangy.
Another drink with a Latin American pedigree is the Mexicana -- tequila, lime, passion fruit syrup, chili -- an explosion of sweet, sour and spicy in a martini glass. For those who want the experience without the alcohol, Dagan whips up a mean "mocktail" -- berries, pineapple, passion fruit, cucumber and mint -- that is a terrific thirst quencher for Tel Aviv's hot summer.
A meal at Pastel starts with a basket of fresh, whole grain breads, studded with olives or nuts, accompanied by a tomato salsa in olive oil. The salsa is so tasty you have to be careful not to fill up prematurely.
Our first appetizer was the beetroot gazpacho with smoked labaneh, blue cheese, caramelized hazelnuts and melon balls. Poured tableside by the waitress from a dainty pitcher, this variation on the famous cold soup was a symphony of flavors.
A popular appetizer at Pastel is the chicken liver pâté -- a generous, decadently rich slab of the delicacy atop a toasted brioche. The pâté itself was paired with an intriguing pear chutney, which nicely cut the extreme richness of the star of this dish.
Another of Patel's classic appetizers is the tuna sashimi: slices of the glistening, burgundy-hued fish were draped over pieces of green apple and cucumber (or avocado, when in season), atop a curry vinaigrette. The astoundingly fresh fish melts in the mouth, and the interplay of flavors and textures -- helped along with garnishes of coriander and chili, and the crunch of scattered chopped nuts -- is extraordinary.
When the time came for main courses, we discovered that Pastel's special pasta, formerly kept in reserve for vegetarians, had been deservedly promoted to the printed menu. The mafaldine in cream of pea sauce with broccoli and feta cheese rivals the best pasta course any dedicated Italian restaurant could offer. The wavy ribbon pasta itself is distinctive enough, but the combination of the sauce with the al dente cruciferous vegetable, the salty cheese, toasted pine nuts and gremolata (a pesto-like condiment of lemon zest, garlic and parsley) truly made the dish unforgettable. (It is available also as a vegan option: the kitchen would use olive oil instead of butter and substitute for the cheese.)
While Pastel has expanded its vegetarian options, carnivores need not worry: the grilled beef fillet in cream and brandy sauce on a bed of spinach will more than satisfy any steak aficionado. The tender, flavorful fillet is accompanied by superb mashed potatoes, as well as a tower constructed of a bone filled with succulent marrow and crowned with portobello mushrooms.
Fish and seafood are more than adequately represented as well. The seafood gnocchi pairs soft pillows of the potato pasta with shrimp, calamari and mussels swimming in a delicious sauce redolent with garlic.
Finally, the dessert menu is constantly being tweaked, but Pastel's signature dessert bears the evocative name "floating islands", whose exotic components include strawberry sorbet, amarena cherries, caramelized pistachio, soft meringue, kadaif and rose malabi. Once again, there is tableside decanting, this time of the malabi, to create an "island" of multi-layered confection. The kadaif, uniquely shaped in a hoop completes the tableau of a dessert that looks almost too pretty to eat.
Chocolate lovers will be delighted with the Ferrero Rocher -- a large candy shell studded with hazelnuts praliné encasing layers of dark chocolate and milk chocolate mousse, with additional hazelnut granite for extra crunch.
Not kosher
Shaul Hamelekh Blvd. 27, Tel Aviv
Tel. (03) 644-7441
Site: http://www.pastel-tlv.com/
Photos Silvia G. Golan