Life Style
Details

Written by

MWU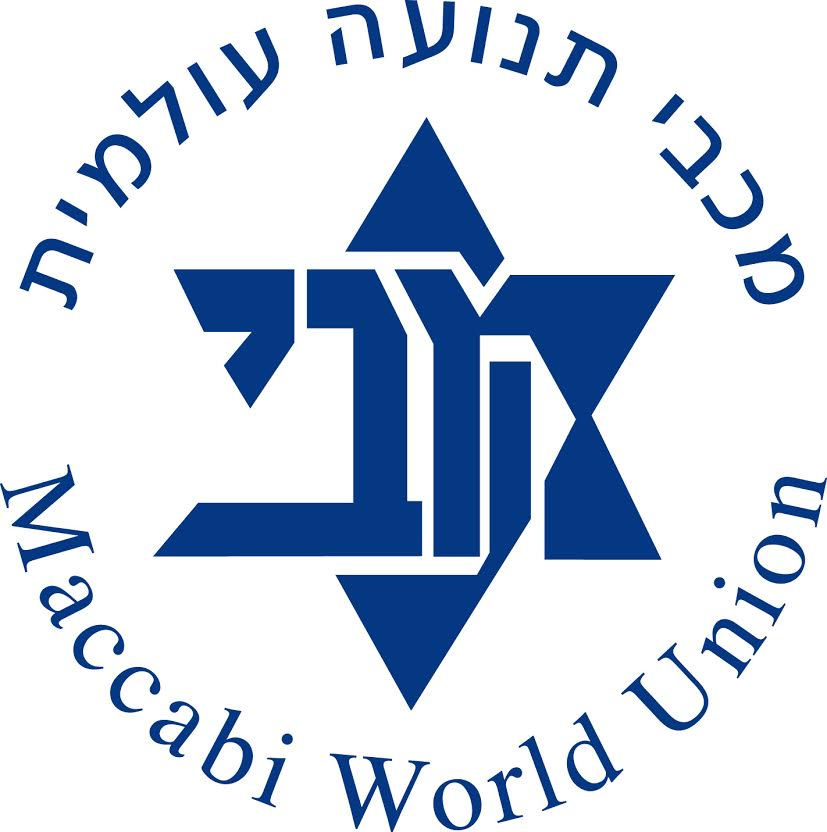 Kfar Maccabiah, April 2017, Nissan 5777
חג הפסח: חג חרות העם The Festival of Pessach: National Freedom
Dear Friends,
When we speak of Pessach[1] we generally refer to its message of freedom. In these days before the Festivities of Matzot and Spring in Israel, we receive and send greetings to our esteemed people describing the Chag[2] - in all justice - as "Chag HaCherut", "The Celebration of Freedom", evoking the liberation saga of the Jewish People from the Pharaonic yoke more than 3,300 years ago. That is the central theme of the Haggadah, the story we read with our family and friends in the traditional Passover Seder[3], stored in our memories with love and warmth since our own childhood. Passover became synonymous with freedom, with multiple connotations in all spheres of our lives.
Details

Written by

Silvia G Golan
International Women's Day was celebrated this year in the MAUSNER fashion house with a display of respect, love and appreciation for Israeli women.
"This year we are proud to launch the 2017 summer collection synchronized with International Women's Day, and for a good reason" remarked Rivka Mausner, the principal designer and the co-owner. "We praise the achievements of brave women throughout history, and choose to indicate in this manner our contribution to the development of women's fashion and implementation of women's style, especially with the launching of the 2017 summer collection.
Details

Written by

Buzzy Gordon
Regina, the veteran kosher restaurant in the Hatachana compound, has launched a new winter menu and a lavish "all you can eat" buffet, served Fridays from 11.00 until 14.00 (or one hour before the commencement of the Sabbath).
The buffet reflects the philosophy of the restaurant, which is to serve traditional Jewish food representing the cuisines of all the ethnic communities of the Diaspora: Ashkenazic, Sephardic, North African and Middle Eastern. As such, it is a smorgasbord of dishes that could justifiably be classified as Jewish comfort food, featuring stews and casseroles that are hearty, filling and warming -- ideal fare for the winter.
The categories of food on display at the buffet include appetizers, salads, soups, main courses and desserts. The main courses comprise meat, fish chicken and even vegan options.
Among the appetizers and mezze are a creamy ikra, an intense chopped liver, puffed pastry stuffed with ground meat, homemade tehina, and baked eggplant with tehina, date honey and pomegranate seeds. These are complemented nicely with thick slices of fresh hallah.
The piping hot soups are chicken and vegetable with kreplakh (meat-filled dumplings), and puréed lentil soup.
Main courses include a traditional cholent (hamin) with kishka (stuffed derma), moussaka, osh pilaf with chicken and beef, shakshuka with eggplant, fish patties in a savory tomato sauce, sofrito with meatballs, and Hungarian goulash.
Desserts are Regina's cakes, apple strudel, dates and halva. The restaurant has its own creative specialty cocktails and an adequate wine list, along with the usual soft drinks.
The cost of the buffet is a reasonable NIS 84 for adults, and NIS 50 for children. The regular menu -- including kids' menu -- is also available, as well as breakfast, served Fridays from 10,00 until 13.00.
Website: http://www.reginarest.co.il/
Location
Neve Tzedek – the Tachana complex (building 10), Tel Aviv
Contact Details
Phone: 0579428604
Fax: 03-7367575
Photo1 Regina;s owners Tzippy Varnel Elizabeth Levy & Nir Shafrir with Silvia Golan
Photo 3 Chef
Details

Written by

Silvia
Socca Market in Tel Aviv has brought a new concept in dining to its unique venue for weddings, parties and major events. Instead of the standard fixed menu and waiter service, guests are invited to make the rounds of food stalls, each one featuring cuisine from different corners of the globe.
Drawing its inspiration from London's Borough Market, New York's Chelsea Market and Barcelona's La Boqueria -- and more recently, Tel Aviv's Sarona Market and Shuk Tzafon -- Socca Market comprises stalls that serve food representing the following cuisines:
Israeli (Mediterranean) - hummus, tehina, lamb kabab, skewers of shishlik and sabih
Italian - pastas, focaccias, antipasti (grilled vegetables) and bruschettas
Greek - souvlaki, dolmades (stuffed grape leaves) Greek salad, gyros, fried red mullet
Asian - dim sum dumplings, stir-fried noodles, bao sandwiches, Asian cabbage salad
American - fresh grilled hamburgers from prime beef, coleslaw, French fries
A delicious spread of desserts is served, featuring brownies with hot fudge sauce, chocolate chip cookies, hot apple crumble with pareve vanilla ice cream, meringues with berry sauce, lemon meringue tarts, and assorted pastries.
There is a full bar serving cocktails, sangria, and soft drinks, and a separate bar for wines.
Socca Market, which is certified kosher, is located in a trendy district of lofts and studios in south Tel Aviv.
Address: 27 Shocken Sreet (entrance from Shvil Hameretz)
Website: http://soccatlv.co.il
Tel. (073) 248-0313
Details

Written by

Buzzy Gordon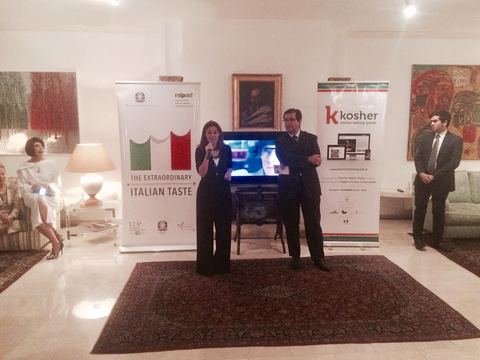 Italian embassies around the world this week are marking "The First Week of Italian Cuisine in the World," an initiative of that country's Ministry of Economic Development to promote Italy's famous cuisine, which represents an industry estimated to be worth USD 60 billion annually; in Israel, The First Week of Italian Cuisine in the World was launched by Ambassador Francesco M. Talò at a reception held at his residence in Ramat Gan on November 21.
In his remarks to the assembled guests, Ambassador Talò introduced the slogan of The First Week of Italian Cuisine in the World -- "the extraordinary Italian taste" -- and inaugurated an app designed especially for the Israeli market: the kosher Italian eating guide (www.kosheritalianguide.it).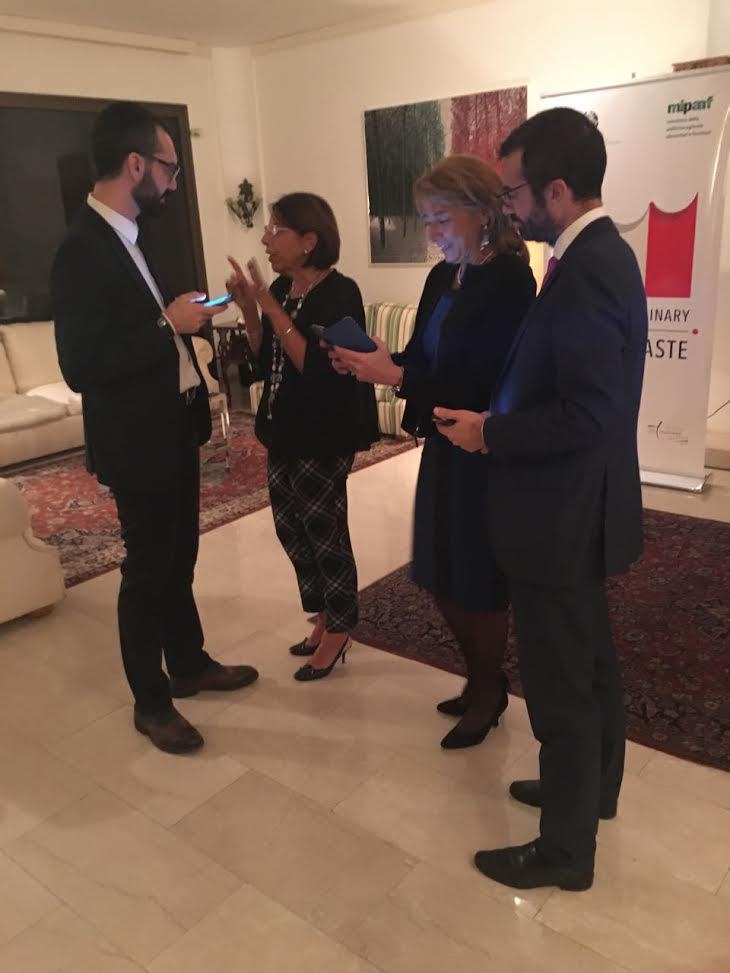 Also addressing the reception was a special guest from Italy, Elena Toselli of the Ministry of Economic Development, who explained that the new app featured a database of 500 purveyors of Italian foodstuffs that are certified kosher.
Guests received a pamphlet outlining special events -- lectures, demonstrations, cooking classes, movies and tasting -- revolving around Italian cuisine taking place in Israel the week of November 21-29. The evening concluded with a three-course banquet of Italian delicacies -- antipasti, pastas and desserts -- prepared by visiting Chef Laura Ravaioli, in collaboration with local chefs Massimiliano Di Matteo, a winner of the Master Chef television competition, and Michele Bozzetto, of the Sheraton Hotel's Olive Leaf restaurant.
The reception attendees largely comprised Israeli residents of Italian descent, including Cinzia Klein, the local representative of the Italian Academy of Cuisine.
Photos provided by Massimiliano Guido , Italian Embassy
Photo 1 Ambassador Francesco Maria Talò and Elena Toselli (Ministry of Economic Development)
Photo 2: Marcella Pedroni (Fiere di Parma), Jacqueline Fellus (Union of Italian Jewish Communities), Giovanni Delle Donne (Federation of Food and Drinks Industries), Massimiliano Guido (Italian Trade Commissioner)
Photo 3 Chef Massimiliano Di Matteo and Chef Laura Ravaioli