Life Style
Details

Written by

Buzzy Gordon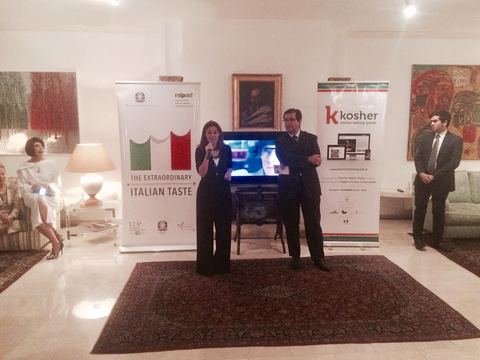 Italian embassies around the world this week are marking "The First Week of Italian Cuisine in the World," an initiative of that country's Ministry of Economic Development to promote Italy's famous cuisine, which represents an industry estimated to be worth USD 60 billion annually; in Israel, The First Week of Italian Cuisine in the World was launched by Ambassador Francesco M. Talò at a reception held at his residence in Ramat Gan on November 21.
In his remarks to the assembled guests, Ambassador Talò introduced the slogan of The First Week of Italian Cuisine in the World -- "the extraordinary Italian taste" -- and inaugurated an app designed especially for the Israeli market: the kosher Italian eating guide (www.kosheritalianguide.it).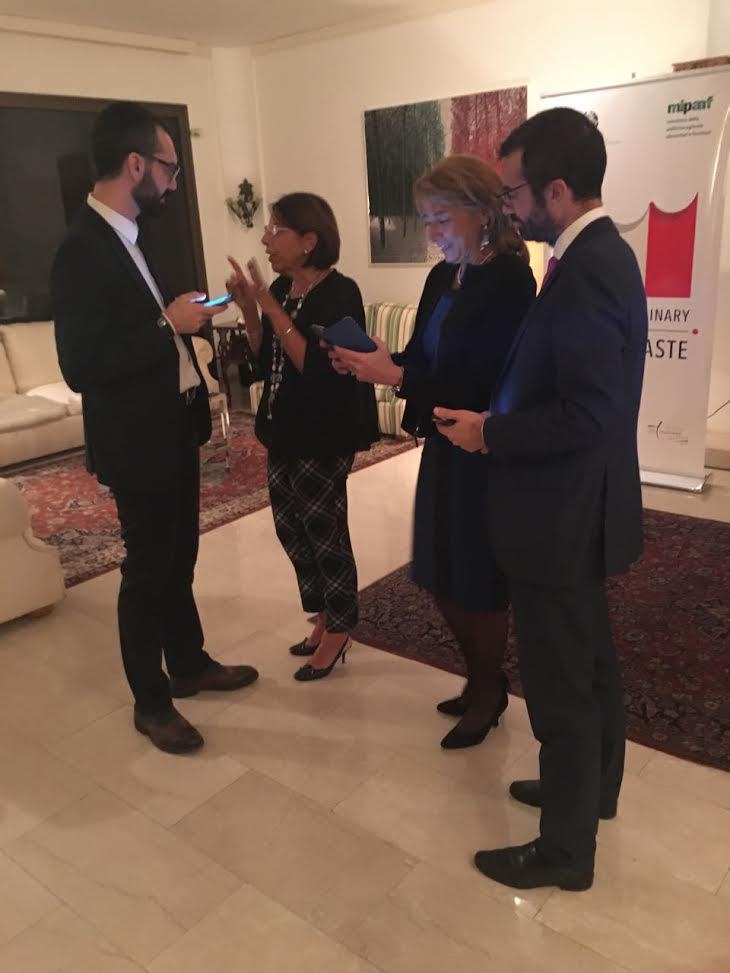 Also addressing the reception was a special guest from Italy, Elena Toselli of the Ministry of Economic Development, who explained that the new app featured a database of 500 purveyors of Italian foodstuffs that are certified kosher.
Guests received a pamphlet outlining special events -- lectures, demonstrations, cooking classes, movies and tasting -- revolving around Italian cuisine taking place in Israel the week of November 21-29. The evening concluded with a three-course banquet of Italian delicacies -- antipasti, pastas and desserts -- prepared by visiting Chef Laura Ravaioli, in collaboration with local chefs Massimiliano Di Matteo, a winner of the Master Chef television competition, and Michele Bozzetto, of the Sheraton Hotel's Olive Leaf restaurant.
The reception attendees largely comprised Israeli residents of Italian descent, including Cinzia Klein, the local representative of the Italian Academy of Cuisine.
Photos provided by Massimiliano Guido , Italian Embassy
Photo 1 Ambassador Francesco Maria Talò and Elena Toselli (Ministry of Economic Development)
Photo 2: Marcella Pedroni (Fiere di Parma), Jacqueline Fellus (Union of Italian Jewish Communities), Giovanni Delle Donne (Federation of Food and Drinks Industries), Massimiliano Guido (Italian Trade Commissioner)
Photo 3 Chef Massimiliano Di Matteo and Chef Laura Ravaioli
Details

Written by

Buzzy Gordon
The Cafe Rothschild chain has opened in newest restaurant in the suburb of Givatayim, a block away from the municipal border with Tel Aviv. The kosher chain, which serves dairy but no meat dishes, has been expanding rapidly into the center of the country from its base in the North.
Cafe Rothschild, whose slogan is b'n'divut -- meaning, "generously" -- is known for its freebies, large portions and value. Guests are greeted with a complimentary drink on arrival, and free popcorn is distributed in the evenings. Instead of the conventional happy hour, beer (part of an alcohol menu that includes spirits and wine) is always two-for-one.
The categories of the bilingual menu comprise breakfast, salads, pastas, appetizers, sandwiches, tortillas, pizzas, focaccias and fish dishes. In addition to the usual hot and cold beverages, there are fresh-squeezed juices, smoothies and shakes. Vegan and gluten-free options are also available.
Desserts appear on a Hebrew-only menu, but can be explained in English by the staff. The super-sized sweets are prepared by pastry chefs off-site.
Among the special offerings of Cafe Rothschild are Italian Tuesdays -- when pasta is NIS 29 and glasses of wine NIS 10 -- and Greek Fridays, featuring mezze.
Website: http://www.rothschild-cafe.co.il/
Photos Silvia Golan
Details

Written by

Buzzy Gordon
Peruvian Cuisine Showcased at the Sheraton Tel Aviv
The Sheraton Tel Aviv Hotel, in collaboration with the Embassy of Peru in Israel, is hosting a celebration of Peruvian cuisine from now through August 24. The culinary festival was launched at an inaugural dinner on August 15, in the presence of Peru's ambassador to Israel, H.E. Gustavo Otero. The dinner, held at the Sheraton Tel Aviv's signature restaurant, the Olive Leaf, was prepared by visiting Peruvian Chefs Pietro Luis Ricse Campos and Hans Balvin Sierra of the Sheraton Lima Hotel.
At a cocktail reception prior to the dinner, Ambassador Otero welcomed distinguished guests, which included Brazilian Ambassador Henrique Da Silveira, Uruguayan Ambassador Nestor Rosa Navarro and Paraguayan Ambassador Max Haber; Mr. Modi Ephraim, head of the Latin American desk at Israel's Ministry of Foreign Affairs; and leaders of the business community, including food importers. Also in attendance were members of the Peruvian community residing in Israel.
In his remarks, Ambassador Otero thanked the Sheraton for its initiative in organizing the festival and expressed his gratification that it is kosher. Noting that Peruvian cuisine is gaining in popularity worldwide, with Peruvian restaurants opening worldwide, he expressed the hope that some entrepreneur would open one in Israel as well.
For the festival, the guest chefs have created authentic Peruvian dishes using local produce and ingredients, as well as imported herbs and spices. Featured dishes include fresh fish ceviche, anticucho, and quinoa prepared in a variety of ways. When the chefs were introduced following the opening dinner, they were greeted with a standing ovation.
The Peruvian menus are being served weekdays at the Olive Leaf restaurant from 12.30–15.00 p.m. and from 19.00–22.30 p.m.
Reservations may be made by calling (03) 521-9300.
The adjacent Olive Leaf Terrace bar overlooking the Mediterranean is open Sunday –Thursday, 17.00–22.30.
Photos Silvia G Golan
Details

Written by

Buzzy Gordon
Mateh Yehudah Wine Festival Celebrates the Judean Terroir
Mateh Yehudah, a region extending from the hills just west of Jerusalem to the valleys southwest of Beit Shemesh, will be hosting a wine festival extending over the three weekends between October 27 and November 12, 2016. The festival, which boasts the participation of 35 wineries, is one of Israel's most prestigious annual wine festivals, now marking its 18th consecutive year.
The wineries involved in the festival range from some of Israel's largest, producing more than 100,000 bottles a year, to some of the country's newest boutique wineries. Many are known for their award-winning wines, encompassing both kosher and non-kosher labels, as well as white, red and rosé wines.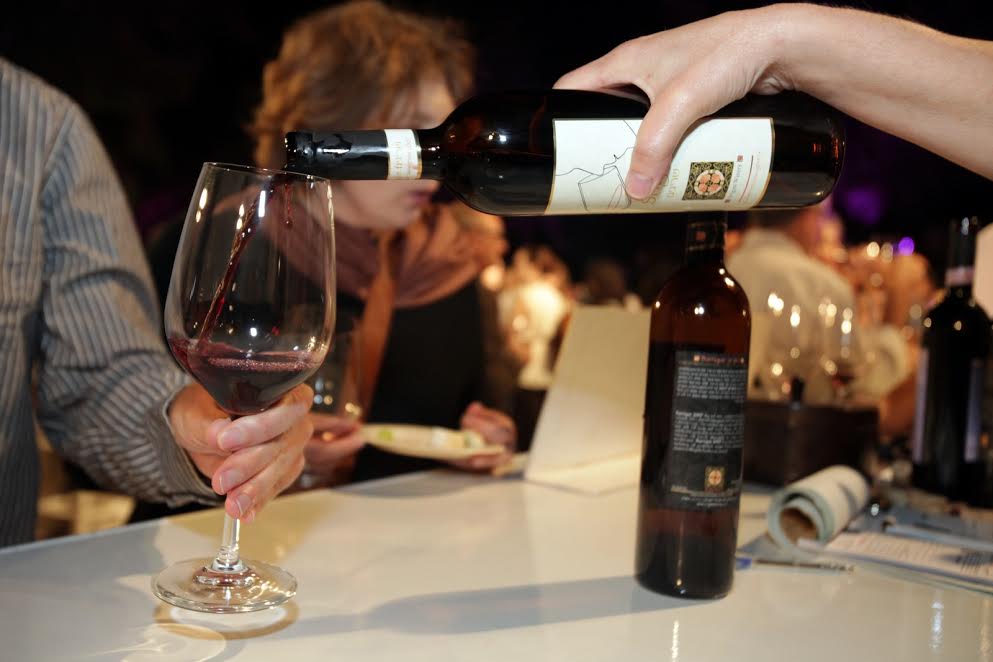 The festival will kick off with an evening of tasting to be held on 27.10.16 at the Yad Shmona Country Hotel in Kibbutz Yad Shmona. A number of the wines to be served during the event and the festival are being introduced to the public for the first time.
A noteworthy innovation of the festival this year is an initiative being sponsored by festival organizers together with local hotels and B&Bs: free transportation to and from tasting events and participating lodgings, so that visitors may imbibe wine without needing to drive afterwards. Designated drivers also enjoy special discounts.
The region, which is rich in Biblical history, is home to numerous fine restaurants, as well as artists' studios. Another popular culinary aspect of the festival is home-cooked ethnic meals served in hosts' houses.
For more information, visit the Hebrew website www.tour-yehuda.org.il.
Photo Inval Ros / Haim Ros
Details

Written by

Silvia G Golan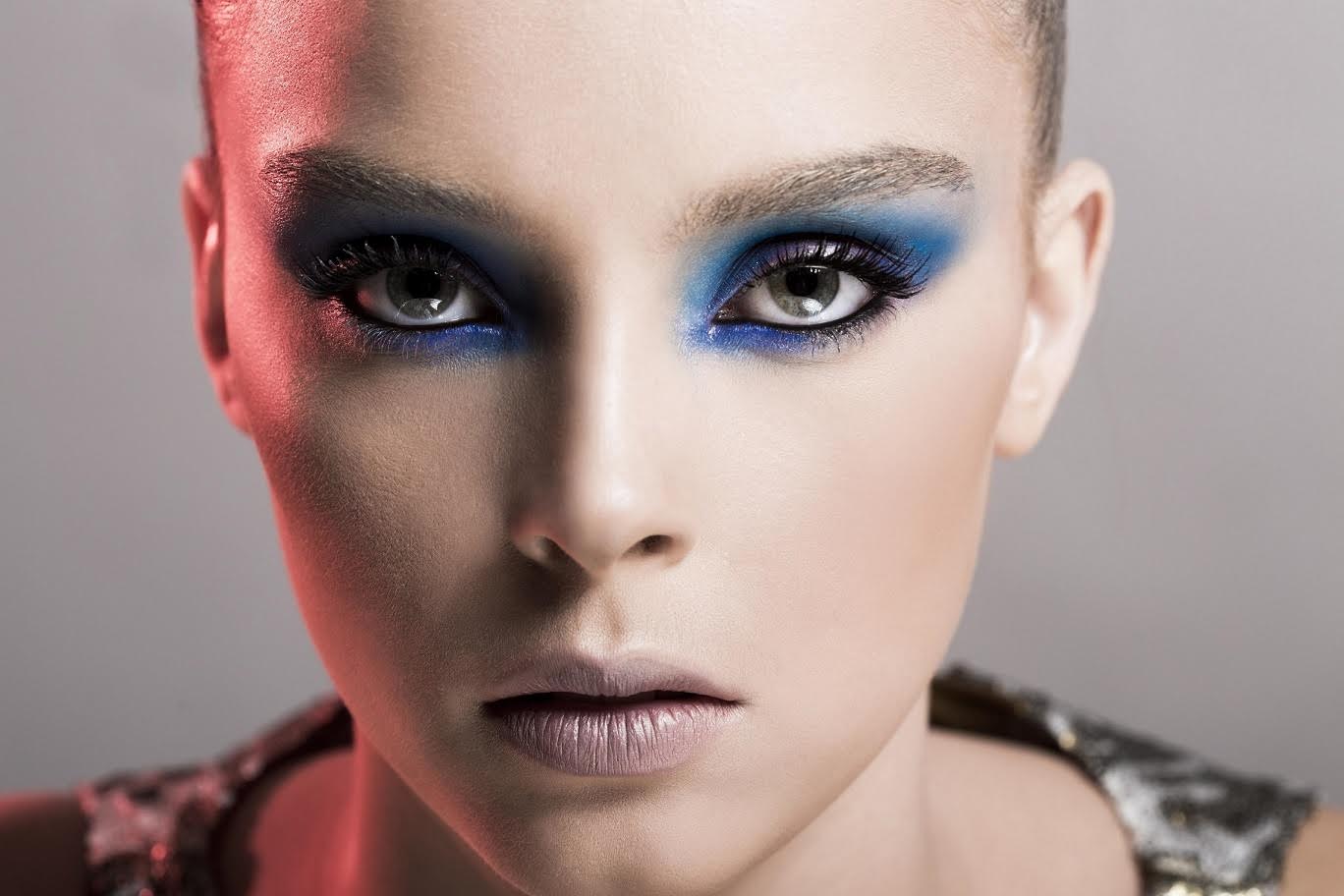 The future is good looking

Yarin Shahaf, school principal for makeup, styling and hair academy is already prepared for in 2017-18 and produced a rich catalog specifying future beauty trends
About 60 journalists and opinion leaders in the fields of fashion and beauty have gathered recently at Yarin Shahaf Academy in Tel Aviv. The reason: Every year, Shahaf releases a prestigious magazine in which he reveals his vision of makeup and fashion for years to come.
Born with a makeup powder by hand
Shahaf (54) continues to maintain a youthful appearance. This week, it indicates 30 years of teaching makeup. He has fostered generations of makeup artists, stylists and hairdressers.
The graduates of his academy are 78 percent in the local beauty industry.
The academy has recently moved to a spacious building, which spans up to four floors, including a gallery Of contemporary art for the benefit of young artists.
Trends & Colors
The three main beauty trends are black & white films at the early days of cinema, the State of Peru, and the ocean waves, as follows. The dominant colors would be black, gray, purple, and orange.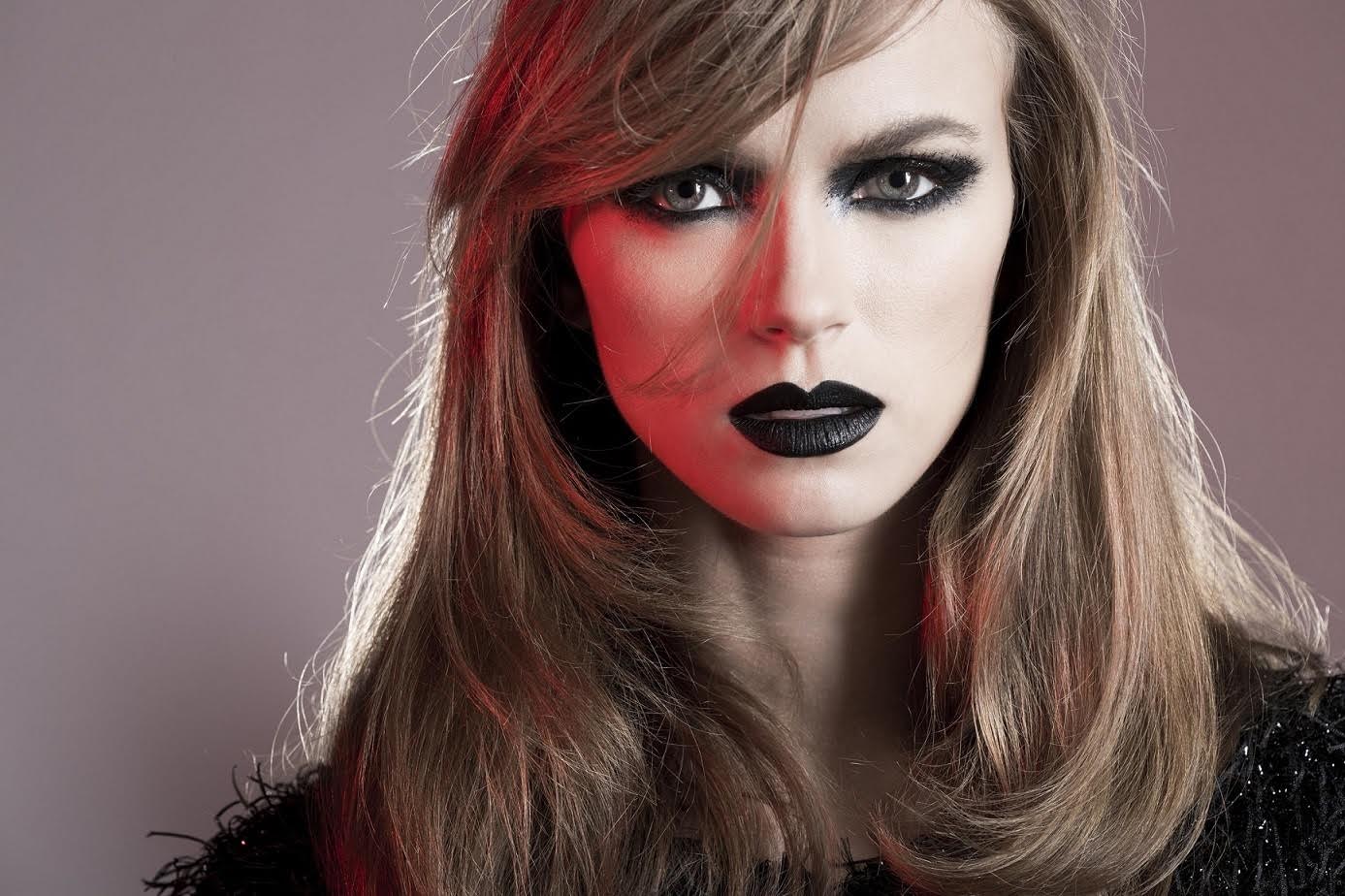 Inspired by the black and white films at the early days of cinema
Inspired by the State of Peru
-------------------------------------------------------------------
Yarin Shahaf Makeup Studio
Telephone 1-700-50-60-80
Facebook Yarin Shahaf ירין שחף
Instagram Yarin Shahaf Makeup Studio
Yarin Shahaf website:http://yarin-shahaf.co.il/
Photography: Hila Elkayam