More

Politics
Politics
Details

Written by

Mira Tzoreff
Egypt's President ʿAbdel Fattah al-Sisi's harsh attitude towards Hamas, which he treats as an enemy, is conditioned by the circumstances that brought him to power in July 2013. One year after the election of Mohammed Morsi, the candidate of the Muslim Brotherhood's Freedom and Justice Party to the office of president, Sisi ousted him in the name of "the people's will" (eradat al-shaʿb). After assuming power, Sisi declared war on the Muslim Brotherhood. He outlawed the movement, declared it a terrorist organization, and then ruthlessly pursued jihadi terrorist groups in the Sinai. Sisi has made little distinction between the Egyptian Muslim Brotherhood and its Palestinian offshoot, Hamas. He has destroyed hundreds of Hamas tunnels used to smuggle weapons into the Gaza Strip, and from Gaza to the global jihadi groups active in Sinai.
Sisi has devoted much of his time and energy to rehabilitating Egypt after almost four chaotic years of political turmoil.The economy is on the brink of collapse, poverty has swelled, and the number of the unemployed – 70% of which are youth, between the ages of 15-29 – increased. Tourism, one of the drivers of the Egyptian economy, has declined precipitously in the absence of public security. Last week, during a visit to Ismailia, Sisi announced his plan to expand the Suez Canal with a 45 mile parallel waterway in order to increase capacity through Suez from 49 to 97 ships per day.[1] This ambitious project will add four new seaports, a new industrial zone, and a "technology valley." It is expected to create one million new jobs and will be financed by the private Egyptian sector as well as by loans from neighboring allies. Sisi declared that the first phase of the project will be completed by July 26, 2015, the 59th anniversary of Gamal ʿAbdel Nasser's nationalization of the Suez Canal.[2] The date is no coincidence, as Sisi has been actively cultivating an image of himself as the new Gamal ʿAbdel Nasser.
Sisi recognizes that although he is perceived as someone capable of restoring stability, security and economic growth to Egypt, he does not have unlimited time or authority. Ibrahim Daoud, in the daily newspaper Al-Youm Al-Sabea, noted that "the president understands that his people, who have put two presidents in prison...will not hesitate to do it a third time if the president will follow one of their paths."[3] Young activists in Egypt have also launched a number of websites under the name "Sisimeter" to "serve as a measure of the achievements of the president."[4]
Therefore, Egypt's position during Israel's military operation against Hamas ("Operation Protective Edge") should be understood in the context of Egypt's internal challenges and Sisi's position as a president "on probation." Sisi perceives Hamas as an affiliate to the Egyptian Muslim Brotherhood that is threatening Egypt's borders and endangering its security. He also views Hamas as jeopardizing Egypt's attempts to revive tourism in the Sinai and improve the socio-economic standing of the Bedouin population in the peninsula.
The Sinai population was neglected for generations by the various regimes in Egypt and, as a result, many have supported the jihadi groups active in the northern Sinai, near Gaza. Sisi believes Hamas was responsible for attacks by these groups on the Egyptian military and security services. In February 2011, following Mubarak's ouster, several Egyptian police officers were abducted in the Sinai and reportedly held hostage in the Gaza Strip, where they were used as a bargaining chip for the release of political prisoners. In August 2012, an attack in Rafah killed 16 Egyptian soldiers during the Iftar meal (that follows the Ramadan day-time fast). Additionally, in May 2013, seven Egyptian soldiers were abducted in Rafah: the incident was intended to embarrass Sisi, who was serving as Defense Minister.
Just over two weeks ago, on July 23, Sisi delivered an important speech to mark the anniversary of the 1952 Egyptian Free Officers Revolution that brought Gamal ʿAbdel Nasser to power. Sisi used the occasion to refute the claim that Egypt was turning its back on the Palestinian people. He stated that throughout the long history of the Israeli-Palestinian conflict, Egypt has sacrificed one hundred thousand people for the Palestinian cause. Sisi criticized Hamas for adhering to armed resistance (muqawama), declaring that after forty years of going in this direction, it was time to stop and weigh the balance of achievements and failures. He concluded with the unequivocal declaration that Egypt's policy would be governed by Egypt's national security needs.
The Egyptian media has stood behind Sisi's position, conveying the unambiguous message of "Egypt first" (misr awalan). In other words, Egypt's difficult economic and social problems should take priority over the troubles of their Palestinian brethren. " Mashʿal [Hamas Political Bureau head], we are tired of defending the Palestinian cause...We have enough problems of our own," wrote Hamdi Rizq in his column in Al-Masry Al-Youm.[5]ʿAmr al-Shobaki, another columnist, stated that "no one should place the Egyptian army in an external war that has nothing to do with the protection of its national land." Mahmoud Sultan, one of the editors of Al-Mesryoon, wondered "how a hungry civilian, deprived of health care and proper education, who does not sleep safely in his home, is not healthy, and has nothing to feed his children, can be asked to soldier in the battle for the liberation of Jerusalem?"[6]
According to Sisi's supporters, this policy does not contradict the solidarity and empathy they feel towards the Palestinian people in general and those residing in the Gaza Strip in particular, because Palestine is not just Gaza and Gaza is not just Hamas. Egypt, they emphasize, differentiates between the Palestinian people and their leaders. Hamas, they say, has abandoned the Palestinian national interest, works for foreign interests – primarily those of the Muslim Brotherhood, Qatar and Iran – and has forsaken the Palestinian people in their quest for power.
Some Egyptian analysts view Egypt's behavior as an attempt to drive a wedge between the Palestinian public in the Gaza Strip and Hamas, in order to prove that the election of Hamas in 2006 was a mistake. Doing so would pave the way for the return of Palestinian Authority president Mahmoud Abbas, who hopefully would rescue Gaza from the disaster brought upon it by the Hamas leadership. For these Egyptians, Abbas, who has long given up the option of armed struggle and chosen to pursue the goal of Palestinian statehood through negotiations – reminds them of Egypt's late president Anwar Sadat. Sadat ultimately abandoned war after 1973, which had exhausted the Egyptian people and impoverished it, and chose peace as an alternative, through which Egypt was able to restore its dignity and territory.
In this spirit, Gamal Abu Hassan published an article in Al-Masry Al-Youm one day after Sisi's speech, titled "Why Don't the Egyptians shed tears for Gaza?", Egypt, he stated, is opposed to the self-proclaimed "heroic" strategy of Hamas and believes that its disadvantages outweigh its advantages. In fact, he claims, Egypt hasn't changed its position on the Palestinian issue in the last three years, since it realized the risks entailed by the "Resistance" strategy. Egypt, Abu Hassan emphasized, has adopted a different strategy, which has proven to be much more effective in this complex conflict.[7]
Egypt's official policy regarding Hamas naturally affects its position towards Israel as well. The sympathetic opinions voiced in Egypt's state-run media regarding Israel's posture towards Hamas even before "Operation Protective Edge" were unprecedented. Tawfik Okasha, the principal anchor and owner of the Al-Faraʿeen satellite television channel, said, "I'm taking my hat off to Israel, and I'm telling the Israeli army, people, and leadership – you are men."[8] This expression of naked admiration notwithstanding, Egypt's position towards Israel during its conflict with Hamas is driven by raison d'état. Egyptian Petroleum Minister, Sherif Ismaʿil, told the Egyptian Daily News that importing gas from Israel "is a must... whatever is in Egypt's interest must be implemented immediately, as we are dealing with an energy crisis. The president and the government working indirectly with Israel is no longer taboo."[9] Furthermore, in the security realm, Sisi's Egypt has been persistent in its destruction of the tunnels connecting Sinai to Gaza, consistently thwarted attempts to fire missiles from Sinai into Israel, and stopped suicide bombers' attempts to cross into Israel and carry out attacks. The Rafah crossing has been tightly managed, and only opened for infrequent, short periods of time for humanitarian purposes.
None of these measures have led to mass protests in the Egyptian streets. It seems as though most sectors of Egyptian society realize that the increasingly tight economic and security cooperation with Israel is indeed in Egypt's interest. The Tamarud movement has been an exception, calling for the expulsion of the Israeli ambassador from Cairo. There have also been isolated individual and group initiatives to collect donations for people in the Gaza Strip, but this support for the suffering of the Gazan people is not necessarily an expression of support for Hamas. It seems that when faced with the choice between the Egyptian home and the Muslim collective, between the uncompromising defense of the Egyptian border in Sinai and the protection of Gaza and its inhabitants, Egyptians have, for the time being, chosen "Egypt first."
Mira Tzoreff is a Research Fellow at the Moshe Dayan Center for Middle Eastern and African Studies (MDC), Tel Aviv University.
[1] Summer Said and Nicolas Parasie, "Suez Canal Set for First Major Expansion," The Wall Street Journal, August 8, 2014.
[2] Dina Ezzat, "Mega Projects make a Comeback," Al-Ahram Weekly, August 7, 2014.
[3] Y. Graff, "Egyptian Intellectuals Columnists Warn against al-Sisi Presidential Candidacy," Middle East Media Research Institute (MEMRI), Inquiry & Analysis Series Report No. 1079, March 28, 2014.
[4] Ahmed Fouad, "'Sisimeter' Keeps Tabs on Egypt's new president," Al-Monitor, June 6, 2014.
[5] Al-Masry Al-Youm, July 10, 2014.
[6] Al-Mesryoon, July 10, 2014.
[7] Gamal Abu Hassan, "Why Don't the Egyptians Shed tears For Gaza?", Al-Arabiya, July 14, 2014.
[8] https://www.youtube.com/watch?v=5a8mF_ESuVQ
[9] Mohamed Ayyad, "No Shame in Egypt Using Israeli Gas through British Oil Company," Daily News-Egypt, July 6, 2014.
The Moshe Dayan Center publishes TEL AVIV NOTES, an analytical update on current affairs in the Middle East, on approximately the 10th and 26th of every month, as well as occasional Special Editions.
TEL AVIV NOTES is published with the support of the V. Sorell Foundation.
To republish an article in its entirety or as a derivative work, you must attribute it to the author and the Moshe Dayan Center at Tel Aviv University, and include a reference and hyperlink to the original article on the Moshe Dayan Center's website, http://www.dayan.org.
Previous editions of TEL AVIV NOTES can be accessed at http://www.dayan.org/tel-aviv-notes.
Volume 8, Special Edition No. 2 August 14, 2014
Details

Written by

IDC Hertzlia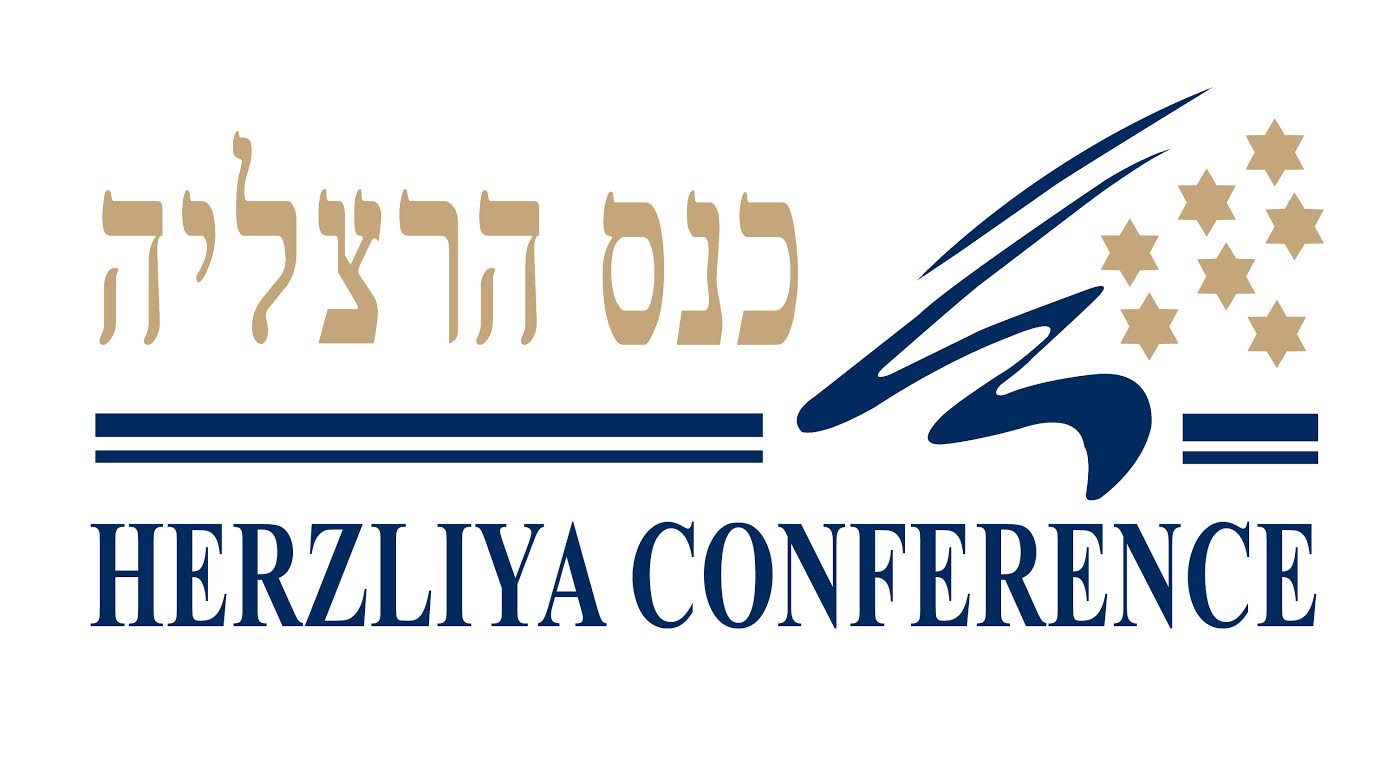 Summary of the Herzliya Conference's Unique Roundtable Event
Following the opening address by MK Lt. Gen. (res.) Moshe (Bogie) Ya'alon, Minister of Defense on the third and final day of the 14th annual Herzliya Conference, Iranian experts sat down to discuss and simulate the regional and global implications that the world could be facing the day following an agreement with Iran over its nuclear program.
The simulation game was divided into two parts, first with participants answering questions related to Iranian military activity in Syria, namely the movement of missiles there; while the second dealt with the potential of Iran inciting a situation in Bahrain and Saudi Arabia designed to add to its regional power and take control of oil reserves in those areas.
Representative countries in the simulation game included Israel, the United States, China, Saudi Arabia and the GCC, Russia and Iran. A control group assisted in tying the various elements under discussion together.
The overwhelming idea pervading the session was the need for proper measurement channels to ensure that Iran is kept in check in the event of an agreement regarding its nuclear program. As noted by Dr. Shaul Shay, Director of Studies, Institute for Policy and Strategy (IPS), IDC Herzliya, "what are the red lines regarding Iranian activities in Syria?" What is unacceptable for Israel or the United States?" In short, "it really matters what the agreement says", said Dr. Anthony H. Cordesman, Arleigh A. Burke Chair in Strategy, Center for Strategic and International Studies (CSIS), who sat in the control group.
The Honorable James B. Steinberg, Former U.S. Deputy Secretary of State and Dr. Gary Samore, Former White House Coordinator for Arms Control and Weapons of Mass Destruction (WMD), representatives from the United States, explained that the nuclear problem has been a problem in its own right, but it is symptomatic of a bigger problem and that it should be made clear that a deal regarding the nuclear program "is not a shield" against the U.S. or other powers taking the necessary steps if Iran chooses to take other undesirable steps – even if they do not defy the principles of the nuclear agreement. "Just because the nuclear file is on track does not mean we are indifferent to Iran trying to dominate the region." The United States would need to make it absolutely clear that Iran is to be held accountable for all hostile threats that it
communicates, even in other countries. "Iran has not been given a hand to act badly in other respects, even if it lives up to terms of the agreement."
According to the Saudi point of view, imparted by Dr. Jon B. Alterman, Zbigniew Brzezinski Chair in Global Security and Geostrategy and Director of the Middle East Program, Center for Strategic and International Studies (CSIS), in the event of Iran attempting to militarize Syria, the Saudis do not view the problem with Iran as a nuclear issue anyway. "If someone has a gun to your head, what does it matter if they put a cannon to your back?" Regarding possible instigation in Bahrain, Alterman said that Bahrain is perceived to be a domestic issue by Saudi Arabia and that in the event of any provocation; they would be to activate the US and all its antennae.
Prof. Wang Suolao, Director, Center for Middle East Studies, School of International Studies, Peking University, expressed his view that China would welcome a comprehensive deal between Iran and the P5+1.
From the Russian perspective, Prof. Sergey A. Karaganov, Honorary Chairman, Presidium of the Council on Foreign and Defense Policy of Russia Honorary Chairman, Presidium of the Council on Foreign and Defense Policy of Russia, noted that potential assertive or aggressive Iranian behavior in the Lavant would be dealt with from the understanding that the actions of the Iranians are not being directed at Russia. "A nuclear Iran is not that big a danger for Russia ... but it is a danger for regional peace." It was added that much of Russia's response would be dependent on its relationship with the US at the time. Dr. Jennifer Shkabatur added that Russia would probably also welcome the attempt of a world power to help and solve the conflict in Syria and as such, would probably join the efforts.
Karaganov also hinted at the need for a new peace process in and for the Middle East as "the security void there is deepening." He said that the problem wasn't the Iranians but rather that "the Middle Eastern area is in a shambles." He added that NATO was a problem-creating institution and that "it would be better for us if NATO shrinks back to its original purpose." He agreed that a multi-national institution in the European sense of the word could not be created in the Middle East but said that something in that sense was needed.
Meir Javedanfar, IDC Herzliya, representing Iran, said that he felt that it would be very provocative for Iran to send missiles to Syria as it would pit the Saudis against Iran and generally create a lot of tension within Iranian politics. In addition, with the number of missiles in Syria which are reported to have been attacked and destroyed by foreign countries, sending missiles to Syria would be risking them being attacked.
Prof. Alireza Nader, Senior International Policy Analyst, RAND Corporation, also on behalf of Iran, added that such action would leave Iran's foreign policy "dead in the water." Javedanfar added, "It's a very sensitive time for Iran to take such a step." Similarly, on the topic of a hypothetical instigation in Bahrain, Nader said that foreign investment was a goal of the current Iranian government and that instigation was in complete opposition to those goals.
Speaking for the European Union and NATO, Rafael L. Bardaji, Former Spanish National Security Advisor to Prime Minister Aznar, noted that Europe's first concern was its own safety and any possibility of Israeli action against Iran, even against Iranian interests in Syria, would negatively impact on Europe. Discussing how to keep Iran from becoming emboldened, he stated that Europe had always been led by the United States from the "front seat" and "we don't know how to be led from behind."
Amb. Zalman Shoval, Former Ambassador of Israel to the US said that after any Iranian nuclear agreement, Israel's role would be as the "watch dog of the watch dog," explaining that what looks less dangerous to those in America, looks far more dangerous to us in Israel.
The Herzliya Conference is the flagship of the Institute of Policy and Strategy (IPS) at the Lauder School of Government of IDC Herzliya. The Herzliya Conference addresses Israel's national agenda by encouraging public debate and influencing the country's public policy planning. This is achieved through convening Israeli and international elite policy makers, conducting cutting edge research, fostering a global network of contacts in a public forum by attracting the best and the brightest to take part in the conference and its discussions.
Details

Written by

IDC Hertzlia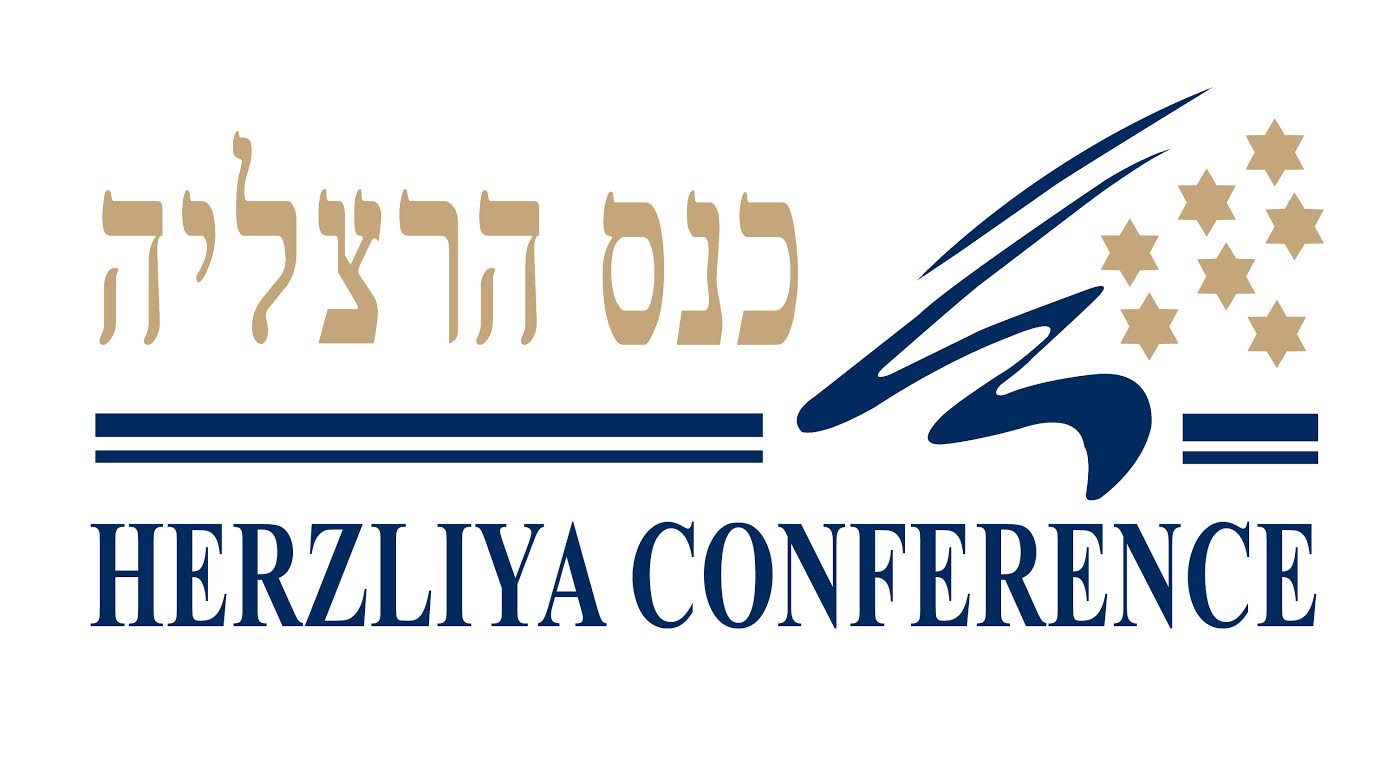 Head of Israel's Top Political Parties outlined their visions for the Mideast peace process at the annual Herzliya Conference which runs through June 10th at the IDC Herzliya Campus
The leaders of Israel's top political parties outlined their visions for the peace process and regional security in keynote addresses at the Herzliya Conference tonight.
MK Naftali Bennett, Minister of the Economy, Minister of Religious Services, Minister for Jerusalem and Diaspora Affairs; Head, Habayit Hayehudi Party claimed that the era of the Oslo Accords is over and called on the government to implement a sovereignty plan starting with the Gush Etzion block.
"With the establishment of the Palestinian unity government - the era of Oslo has ended. Now the time has come to admit that it simply didn't work. We need to think in a different way to create a better reality, and I hereby outline The Sovereignty Plan. The State of Israel would have gradual sovereignty over half of Judea and Samaria where there is a tremendous majority of Jews, while creating an upgraded situation with freedom and mobility for Arabs without roadblocks between villages. The first implementation of this plan would take place across the Gush Etzion block".
"Over time, in areas A and B there would be an upgraded autonomy. Israel would also upgrade the infrastructure in those areas and the Arab civilians would enjoy a better life with free mobility".
"Together we will develop a startup region so for burgeoning, prosperous growth, including improvements in import-export situation. However the prerequisite for this is peace in the field, calm in the field itself".
"21 years we gave the left every opportunity, now it's our turn".
MK Yair Lapid, Minister of Finance; Chairman, Yesh Atid Party spoke about the risk of ending negotiations and claimed that Israel cannot and does not want to rule over four million Palestinians.
"The risks of ending the negotiations include terrorism, international isolation and our own economic challenges. We must stop asking what do the Palestinians want and begin asking 'what do the Israeli people want'. The answer is security and to be separate.
"Israel has to decide what its borders are. We must come with detailed maps express a national consensus through a three-phase solution:
Preparation phase including withdrawal from those areas that do not protect Israel's security. During this time there is no additional construction of settlements
A trust building phase during which Israel will withdraw from isolated settlements while establishing security in the settlement blocs.
Adjustments, including land swaps and permanent talks.
"Ever since we joined the government we have struggled against the isolated settlements. The damage is great in the international arena and there is a financial price that we feel in our pockets. We have lost billions in economic activity that could go towards reducing taxes, improving healthcare and education, reinforcing the IDF, etc. We need a concrete, predictive map that will determine where construction can increase and where it should cease. Israel should initiate rather than react and in order to do that we must draw our own borders = first on paper, and then on the ground".
MK Tzipi Livni, Minister of Justice; Chairperson, Hatenouah Party promoted a two-state solution as a way to present the values of a Jewish, democratic state.
"The most important decision we need to make stems from the question: what do we want from ourselves? A Jewish democratic state living in harmony with our neighbors or a binational state with ongoing bloodshed. This is a decision that must be made now".
"I am sick of being politically correct, and I want to say some truths. The settlements are a financial burden. They were designed to prevent us from reaching an agreement ever and they are taking up huge budgets at the expense of health, welfare, education and more, and I blame the leadership of the settlement movement".
"Hamas has not changed and we must continue with their de-legitimization in the world, but we must continue negotiations with Abu Mazen's government in order to promote our own interests".
"Hatenua and Yesh Atid believe in two states. Our cooperation is more important than ever".
MK Isaac Herzog, Chairman of the Opposition; Chairman, Labor Party called on MK Yair Lapid to leave the government and join him and others in stopping the funding to the settlements. Herzog called for "a cohesive leadership that can bring together all the different hues of Israeli society".
MK Gideon Saar, Minister of the Interior; Likud Party questioned if alternatives to the status quo are practical, and if they are better than the current state of affairs. Saar claimed that over the past two decades Israel has taken dramatic steps to change the status quo including the Oslo Accords and the unilateral disengagement from the Gaza Strip – and that bottom line, these steps did not improve Israel's security situation or bring Israel any nearer to peace.
For more information including VOD of all proceedings please log onto:
www.herzliyaconference.org/eng
Details

Written by

Knesset
The Knesset elected Reuven Rivlin as the State of Israel's 10th president on Tuesday. The Likud-Yisrael Beitenu MK received 63 of 116 valid votes in a runoff election against MK Meir Sheetrit (Hatenua), who won 53 votes.
Rivlin and Sheetrit went to a second round runoff after none of the candidates succeeded in obtaining a majority 61 votes in the first round of voting at the plenum.
Of the 119 ballots cast in the first round (MK Meir Porush was overseas), Rivlin received the most votes, 44, followed by Sheetrit with 31. Former Knesset Speaker Dalia Itzik received 28 votes, followed by former Supreme Court Justice Dalia Dorner, 13, and Nobel laureate Dan Shechtman, who received only one vote. Two votes were disqualified.
Rivlin, who will serve a single, seven-year term, will be ceremoniously sworn in as first citizen of Israel on July 24, 2014, replacing outgoing President Shimon Peres.
Rivlin, who served two terms as speaker of the Knesset, was born in Jerusalem in 1939. He is married and has four children. A lawyer by training, Rivlin served as director and chairman of the Beitar Jerusalem Sports Association, as a member of the Jerusalem city council for a decade and as chairman of the Institute for Occupational Safety and Hygiene. He also served as Minister of Communications in the Sharon government at the start of the previous decade.
For Reuven Rivlin's personal Knesset webpage: http://goo.gl/2m5ZEH
https://www.knesset.gov.il/mk/eng/mk_eng.asp?mk_individual_id_t=114
http://mfa.gov.il/MFA/MFA-Archive/2003/Pages/Reuven%20Rivlin.aspx
Details

Written by

IDC Hertzlia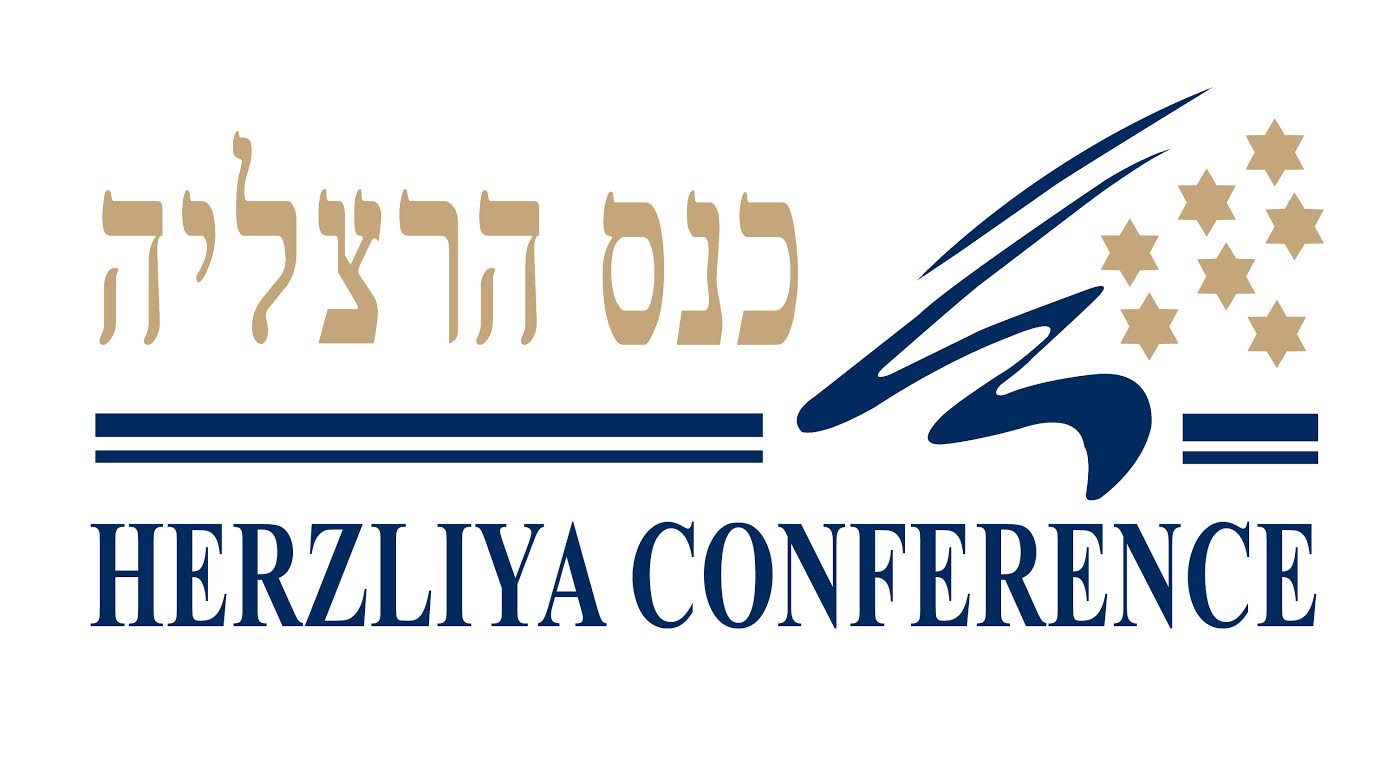 The Middle East's leading security & policy gathering runs through June 10th at the IDC Herzliya Campus
"Why is Iran seeking nuclear capabilities?" questioned Dr. Anthony H. Cordesman, from the Center for Strategic and International Studies (CSIS) during his address during the panel on Iran's Domestic Power Struggle and the Regional Balance of Power: Implications for the Iran-P5+1 Negotiations on the second day of the 14th annual Herzliya Conference.
Cordesman explained that more than being a country with nuclear ambitions, Iran is a country that sees itself under siege with very little really modern military equipment, serious performance limitations in the area of its aircrafts, and a major surface navy that has not improved much since 1987 and 1988. It sees the US expanding and improving its capabilities, a heavily armed Israel and a buildup of military strength in the Gulf, while also being caught up in a struggle between the Sunnis and Shiites.
"This is a country that is a very real threat… its asymmetric capabilities are very real and it is building up its missile capabilities…" but he said that when looking at the balance of power, one could see why they are building up their capabilities.
Meir Javedanfar, an Iranian-Israeli author, commentator and lecturer at IDC Herzliya explained that 2014 was an important year of decisions for Iran's supreme leader, Ali Khamenei and told his audience that he believed the chance of success for the current nuclear talks was currently 60:40, contrary to US President Barack Obama's 50:50 prediction.
He explained that his optimism came from Khamenei having made three mistakes. Firstly, he got the 2009 elections wrong, turned against the instigators of the revolution and lost legitimacy among his people. Secondly, he has turned down Obama's overtures and proven that Iran's leadership is more scared of peace than war. Lastly, he thought that Iran could make it through the debilitating sanctions and that people would continue to rally behind the flag. Instead, the latter has not occurred and $200 billion is missing from the $650 billion earned during former Iranian president Mahmoud Ahmadinejad's reign. "It's a critical stage for the Iranian economy."
Prof. Alireza Nader, Senior International Policy Analyst, RAND Corporation, expounded on his views as to positive changes with regard to Iran's current attitude toward negotiations.
He explained that current Iranian President Hassan Rouhani had been allowed to run for election by the regime in order to fix the disaster that followed the 2009 elections and the leadership of Ahmadinejad, "who was a disaster for the Islamic republic as a whole."
The current consensus within the establishment, Nader said, was that Iran was facing a bigger internal and external crisis than in many years. He said that Rouhani is seen as a fixer and good manager and was seen by the people of Iran as the least disastrous of the eight candidates on offer.
Dr. Gary Samore, Former White House Coordinator for Arms Control and Weapons of Mass Destruction (WMD) said that "he was deeply skeptical that any nuclear deal acceptable to Iran will exist." He said that he believed that Iran would have acquired these capabilities years ago had it not been for US efforts.
He said that people close to the Iranian leadership have noted that owing to Iran being surrounded by nuclear armed powers that were potential threats, Iran needed some kind of "virtual nuclear weapons capacity". But, he said, whatever the nature of deterrence that they would demand – real or virtual – there was no indication that Iran would be willing to concede to any of the conditions being put forward by the P5+1.
For more information including VOD of all proceedings please log onto: www.herzliyaconference.org/eng
Follow the Herzliya Conference on social media:
Facebook: https://www.facebook.com/HerzliyaConference
Twitter: http://twitter.com/HerzliyaConf - #HC14
YouTube: http://www.youtube.com/user/HerzliyaConference
The Herzliya Conference is the flagship of the Institute of Policy and Strategy (IPS) at the Lauder School of Government of IDC Herzliya. The Herzliya Conference addresses Israel's national agenda by encouraging public debate and influencing the country's public policy planning. This is achieved through convening Israeli and international elite policy makers, conducting cutting edge research, fostering a global network of contacts in a public forum by attracting the best and the brightest to take part in the conference and its discussions.