Israeli Prime Minister Benjamin Netanyahu will be the keynote speaker at the second-largest exhibition of cyber technologies worldwide, with attendees including state leaders from around the world, global cyber security executives and investors. Mr. Chuck Robbins, CEO, Cisco, will be among the world-renowned speakers participating.
A variety of cyber-dedicated professional presentations, events and panels with experts from around the world regarding diverse topics such as international collaboration between national law enforcement authorities and the field's present challenges will be held at the conference, in addition to a hacker zone, startup competition and more.
January 30th -February 1st 2017, Israel Trade Fairs & Convention Center, Pavilion 2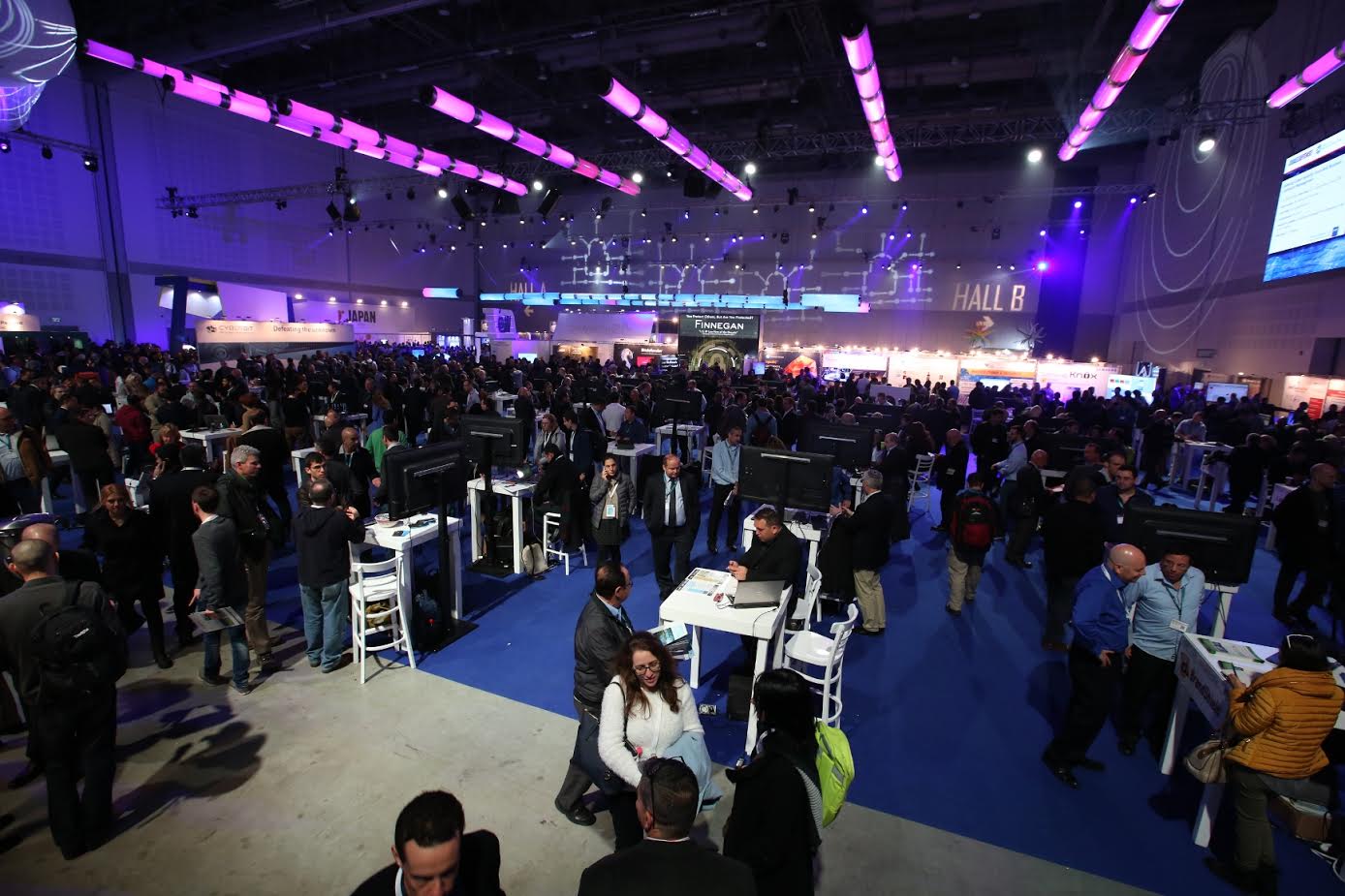 The Cybertech 2017 Conference, held for the fourth year in Israel at Pavilion 2 of the Israel Trade Fairs & Convention Center on January 30th - February 1st is the second largest conference and exhibition of cyber technologies in the world. Cybertech, bringing together leading investors, entrepreneurs and cyber companies, will consist of a conference with prominent international speakers in the field of cyber security, as well as an exhibition hosting over 250 companies and 100 startups that will present innovative problem-solving strategies and solutions to challenges relevant for a wide range of sectors.
Hundreds of foreign delegations, representatives of multinational corporations and foreign investors will travel to Israel to gain exposure to the latest innovations in cyber technologies, and take part in the conference and mega exhibition. Israeli Prime Minister Benjamin Netanyahu, who launched the Israel National Cyber authority devoted entirely to cyberwarfare, will open the Cybertech Conference as the keynote speaker.
Other opening plenary speakers alongside Prime Minister Benjamin Netanyahu will include Gov. Rick Snyder, Governor of the State of Michigan as well as Israeli and international cyber industry experts & executives from leading companies such as Cisco, HP, IBM, Checkpoint and Matrix.
The CyberTech Conference will host other prominent speakers, including Mr. Chuck Robbins, CEO, Cisco, Dr. Yossi Vardi, Conference Chairman, Chief Superintendent Meir Hayun, Head of National Cybercrime Unit, Israel Police, Dr. Eviatar Matania, Head of the National Cyber Bureau in the Prime Minister office of Israel, Mr. Yair Frank, Government CIO, Head of ICT Authority, Prime Minister Office of Israel, Mr. Avi Hasson, Chief Scientist, Ministry of Economy & Industry,Mr. Luigi Rebuffi, CEO & founder, EOS; Secretary General, ECSO, DPM., Peter Pellegrini, Deputy Prime Minister, Slovakia, Dr. Dorit Dor, VP of Products, Check Point Software Technologies, Mr. Gerard Brady, Managing Director, CISO, Morgan Stanley, USA, and many others.
The event will provide a unique platform for discussion about the latest cyber-related technological developments through panel discussions such as challenges and solutions for the cyber industry, international collaboration between law enforcement authorities around the world, cognitive computing issues, and the future of cyber security for the fintech industry. Furthermore, Cybertech will also host a variety of other events and complexes dedicated to current issues and breakthroughs, such as an Israeli startup pavilion with 100 different presentations by cyber companies, a hacker zone which will include an IoT hacking challenge and unique cyber-themed escape rooms, a Start Up competition and more.
In addition to the unique opportunity to discover the latest innovations in the local and global cyber community, Cybertech presents problem-solving strategies and solutions to challenges for a wide range of sectors including finance, defense, transportation, utilities, R&D, energy, manufacturing, service sectors, health, media, government, and more.
The event will allow businesses, startups, investors, government officials, military personnel, ambassadors and exhibition visitors to focus on networking, strengthening existing alliances, and forming new ones.
Link to the conference Site| Link to the full speakers list | Link to the Conference program
Link to Israeli Start Up Pavilion| Link to registration for the Start Up competition
Photos Gilad Kavaranchik
Add a comment