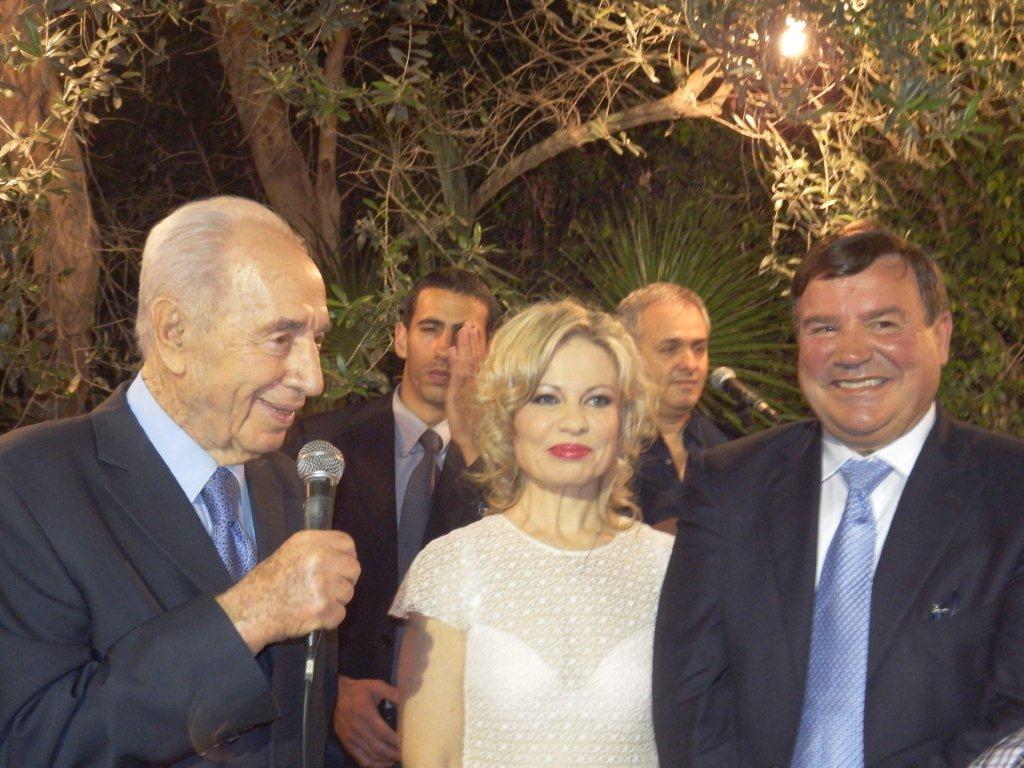 Hundreds of people arrived last night to Rafi and Ofra Elul's house in Mazkeret- Batya, for the "Grand Finale'" of the Mimouna celebrations. This event is taking place at the Elul's house for the last 29 years.
On the house's lawn, balconies and living room, gathered for a toast, hundreds of men and women. Among them came to honor the President, Shimon Peres, the candidates for presidency Fuad Ben Eliezer and Rubi Rivlin, Minister for Aliya Sofa Landver, The Mayor of Holon Motti Sason, Rani and Hila Rahav and many others from the political, business and society fields. The gathering - which was accompanied with good music with Einat Saruf , Moti, Kaya Schwartz and other musicians, good food and drinks – was heart warming.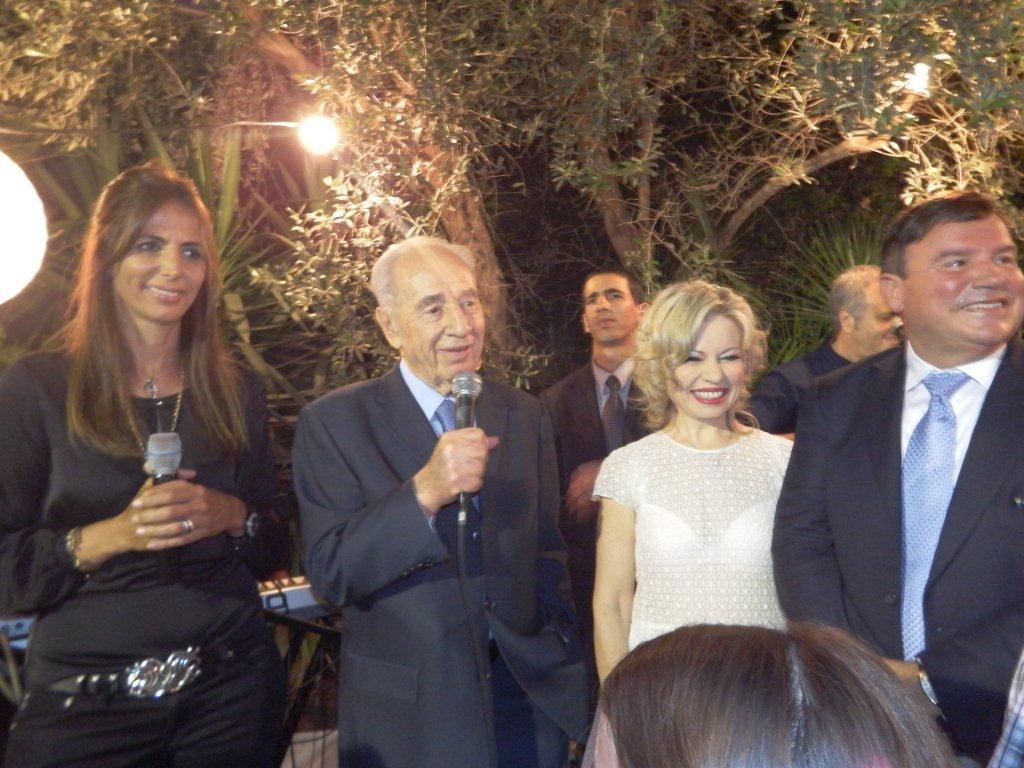 President Peres said:
This is a holiday of love among all tribes of Israel, who gathered here in spite of their differences. A Jew is a man or woman who holds a child in one hand and the holy Tora in the other... a symbol for continuity and dedication to our moral faith. In my last visit to China, their leaders wanted to know the reason for the large percentage of Jews among Nobel Prize winners. I said that it all depends on the Jewish mother, who devotes her life to her children, which are our most precious treasure. Even though we left Egypt from slavery to freedom, our exodus is not finished until there is no hungry child left in our country, and peace will prevail.

About the holiday source...
The Mimouna was brought by the immigrants from Morocco during the 50's. It was celebrated in Morocco for hundreds of years. Mimouna – luck in Arabic – was the spring celebrations in the Atlas Mountains. The holiday was identified with nature and scenery celebrations and people used to visit holy man graves. The essence of the holiday is peace, friendship and good neighborhood between Jews and Muslims. The Muslims used to bring the Jews the first bread after the Passover, and the Jews used to prepare pastries and Mufletas – food that symbols the transfer from the holy to regular times. From Matzo to bread.
Photos Silvia G Golan