The Sheraton Tel Aviv threw its annual party celebrating the Jewish New Year on Monday evening, September 19, 2016, with a distinguished guest list that included ambassadors and other diplomats, leaders of the business community, members of the press corps and VIP guests.
The hosts for the evening were the Sheraton's sales and marketing team, while the party's theme was a Festa Italiana. Attendees were greeted by Anat Shilon-Monrov, director of sales and marketing for the hotel, who thanked guests for their support throughout the year. She also acknowledged the hotel's new food and beverage director, Patrick Mudalige, who had organized the evening's menu.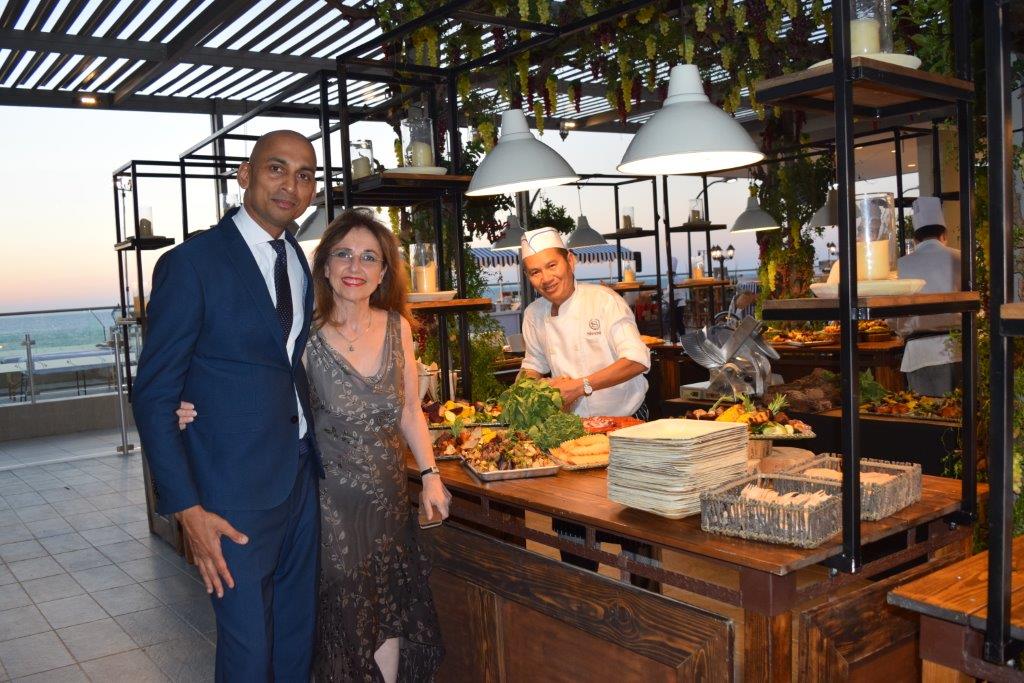 The hotel's pool area was beautifully decorated as a marketplace with eight culinary stations, each featuring specialties from different regions of Italy. For example, "Florence" offered a grilled meat buffet; "Bologna" a typical fish soup; and "South Italy" two different pastas. Other stations offered cold meats and salads, and an entire station was devoted to focaccia and other Italian breads.
The dessert corner featured gelati and sorbets from Sicily, as well as sliced fresh seasonal fruit, classic fruit and chocolate tarts, and meringues, along with Illy coffee from Italy.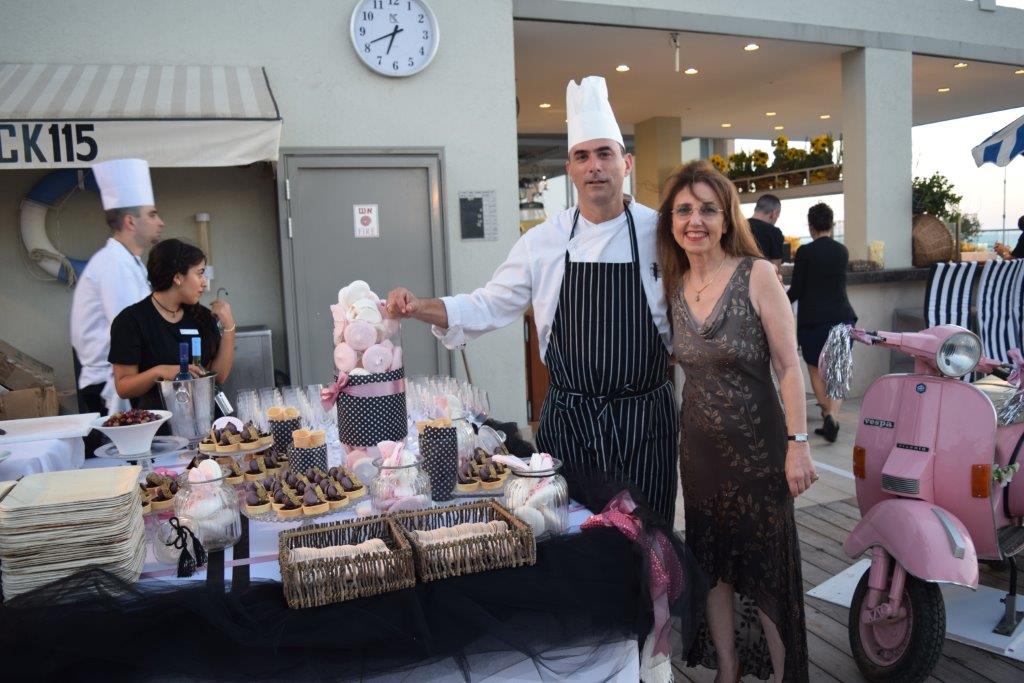 Wine and spirits flowed freely: there was a bar serving limoncello, Aperol and Campari, as well as a selection of eight kosher wines imported from Italy, including chianti, pinot grigio and moscato. Grappa and amaretto were also available as digestives,
Guests enjoyed an evening of Italian music, including songs performed by X-Factor vocalist Anna Timofei. They were also treated to 15-minute massages in a corner set aside for pampering. As a souvenir of the event, guests received magnets personalized with their photos.
Photo Silvia G. Golan