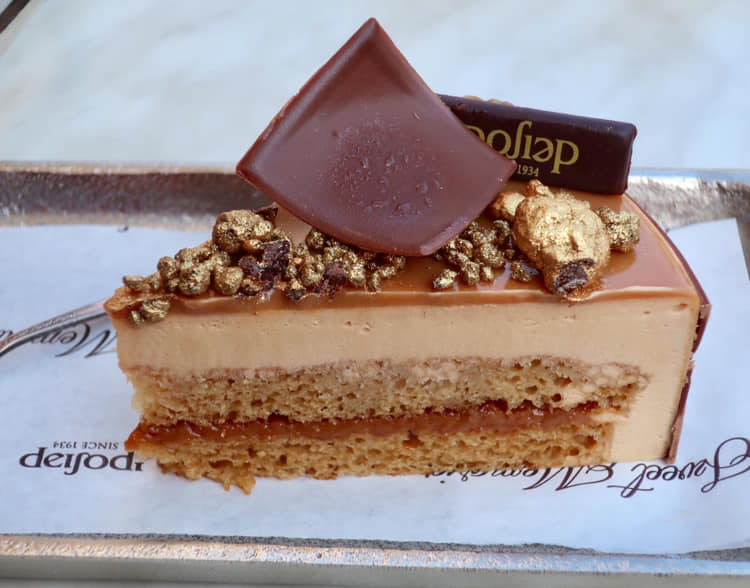 The name 'Kapulsky' immediately recalls the successful chain of conditories and cafés that spread throughout Israel during the '80s and has a mouth watering effect on those who remember the delicious pastries.
Happily, the legendary "Kapulsky" bakery has reopened its first branch on 40 Bialik Boulevard in Ramat Hasharon.
The Kapulsky bakery was established in 1934 in Lithuania by the Kapulsky family. In the 1950s, they immigrated to Israel, bringing with them elite Eastern European baking skills, and opened their first branch on Allenby Street in Tel-Aviv.
Following the initial success, additional branches of the pastry shop were opened nationwide. In 1977 David Kapulsky opened the first café in Neot Afeka. The Kapulsky chain was a great success, and began to sell franchises to other operators. In 2001 the chain of cafés comprised 50 branches. In 2002, David Kapulsky sold the chain and now lives with his family in Australia.
In 2015, Liron Engel purchased Kapulsky's large bakery, including its equipment, recipes, methods and intellectual property. Liron Engel, is himself a third generation of baker with 25 years of experience in the manufacturing of pastries and owner of additional veteran pastry shops.
Over the past three years, Kapulsky's bakers worked hard to preserve the unique character and tastes of the brand's past, while adapting multiple recipies to a contemporary palate.
Among the favorite cakes of the chain are the 'Sabrina' and the 'Black Forest Torte', along with 200 different cakes, cookies and other pastries, including cold cakes, yeast cakes, spongecakes, parve cakes, quiches, puffs, macarons and more.
For additional information on prices and contact details, please refer to the original article here:
https://www.israel-best-trips.com/single-post/Kapulsky-is-Back
Photos by Stella Szpira