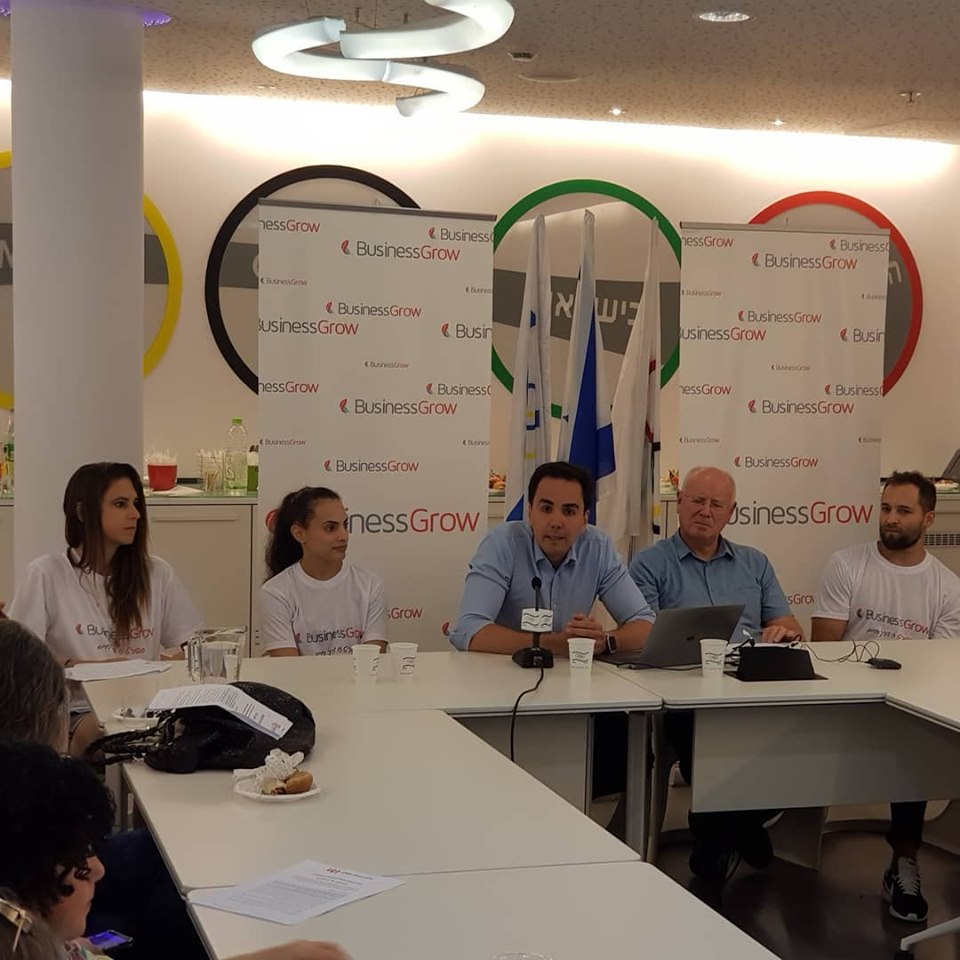 Sports is one of the favorite recreational activities in the world! Sports is also one of the few amusements in today's world that allows people of completely different backgrounds to connect at a certain timepoint and share experiences of joy, anger, disappointment, enthusiasm, and deep sadness.
And who enables it? The same athletes, who work and train all their lives to produce for us, the spectators and the fans, those sports dramas and climaxes we love so much.
The marketing world understands how much sports fans admire their super athletes. The thousands of followers of the broadcast competitions are the ones that enable the athletes to become strong brands over time. Serena Williams, David Beckham, Michael Jordan and others are admired celebrities who promote themselves not only through the court or field but also by promoting businesses with brand merchanding and building an iconic and cultural persona that allows them to continue to relate even after the end of their sporting career. It allows the fans to identify with the values ​​that athletes represent: excellence, accomplishment, and adherence to the goal!
Last June, Forbes International published the 100th highest-paying athletic score, with Lionel Messi, Ronaldo and Neymar opening the first ten, and closing the first ten - American basketball player Kevin Durant.
In Israel, this phenomenon is less common. Few athletes have succeeded in breaking the boundaries of the game and have managed to brand themselves over time, outside the sports arenas in which they play.
Now, a new initiative, the first of its kind in Israel, intends to achieve just that and with the Israeli Olympic athletes, who bring great respect to Israel in the big international competitions throughout the year.
The new initiative "SportsGrow" is currently being launched, and includes, initially, five branded Online stores based on five Israeli Olympic athletes: Linoy Ashram, Lee Korzits, Alex Shatilov, Yaakov Tomarkin and Hanna Knyazyeva Minenko.
The goal of the project is to allow outstanding athletes to enjoy being role models, to build themselves as a brand and create an opportunity for fans, large and small, to be in direct contact with their esteemed athlete. The project will allow athletes to set up their own personalized online store with branded personal products. These will help them increase their audience of followers while allowing fans to order products and feel that they are partners to their success and above all - to position the athletes as leading brands over time.
The new project is voluntarily led and managed by a company called "Business Grow" that specializes in developing digital tools for business management. The company has developed a unique model that includes the establishment of the store, construction of the logistical and commercial infrastructure, delivery of products to the customer's home and customer service.
During the launch event, Kobi Hadad, CEO of Business Grow explained that Israel's top athletes are on the social networks and are watched by hundreds of thousands of Israelis and fans around the world in total. The new project will enable Israeli and overseas sports fans to directly support their favorite Olympic athlete, to purchase the branded products and to feel a partnership in their success.
Olympic athlete Alex Shatilov, who competed three times at the Olympic Games, said that he was happy to be chosen as one of the five athletes to enter this unique venture that is supposed to increase awareness to Olympic sports and Olympic athletes and is an entry into the world of personal branding. Furthermore, it's an extraordinary experience to the digital world and is a very challenging endeavor with great responsibility.
Olympic surfer Lee Korzits, four times world champion, said that the online store gives her the opportunity to connect people to her world in a special way that exposes her fans both in Israel and abroad, that she represented as an international athlete. She also stated that she believes that the products that she chose personally will be meaningful to people and that they will express their support and solidarity with her in return.
The branded products will be priced between 49 - 149 NIS and include a range of products from wine bottles designed by the athletes themselves to branded shirts and clothing accessories for athletes.
Olympic Committee of Israel: The Olympic Committee of Israel is the recognized National Olympic Committee of Israel, and the governing body of Olympic sports in Israel. The OCI's headquarters is located at the National Sports Center – Tel Aviv.
https://www.olympicsil.co.il/about/?lang=en
https://www.instagram.com/olympicteamisrael/
The Olympic Committee Of Israel
6 Shitrit Street, Hadar Yosef, Tel Aviv
Tel: +972 – 3 – 6498385
Fax: +972 – 3 – 6498395
www.olympicsil.co.il
To read more about the first five Olympic players were chosen by Business Grow please refer to the full article:
https://www.israel-best-trips.com/single-post/Launching-SportsGrow-Personalized-Branded-Online-Stores-for-Olympic-Athletes
Photo Silvia Golan