Visits
Details

Written by

Talma Gotteiner
WrinkX: Launched by 'The Secret of Youth'
"The Secret of Youth" is an Israeli company specializes in the development and production of naturally based dermo-cosmetic products for the skin. The active ingredients are derived from fresh fruits and vegetables grown in Israel based on a knowledge that has been preserved for thousands of years. "The Secret of Youth" is now launching a new anti-aging product named WrinkX.
WrinkX is designed for anyone who feels a decrease in the vitality of their facial skin and wants to stimulate their overall appearance. WrinkX will help them regain a fresh healthy look and avoid any negative feelings and lack of confidence associated with a more worn-out look. This unique formula for skin rejuvenation enhances the most important business card, our face, to give it a new vigorous look that complements our vibrant interior instead of sending a message of fatigue that affects the way the environment perceives us.
The active ingredients in the formula penetrate the epidermis deeply and are excellent at filling the skin gradually until the finer lines are blurred and the skin gains a smoother appearance. Thus, the product is particularly suitable for people aged 30-60 who will find it effective in maintaining a young, essential look with the onset of the first signs of aging.
The significant advantage of the product is that it contains natural ingredients that are suitable for a wide range of skin types. The cream is intended for daily use and the results are immediately apparent, and more significantly within a short period of two to four weeks contributing to the improved radiant appearance and vibrant skin.
The cream comes in a luxurious stylish package for home as well as in a smaller TO GO version, suitable for carrying in a makeup kit or handbag as you go about your daily affairs.
Site http://www.secretofyouth.biz/
Facebook Secret of Youth ltd
To read more about other available products, please refer to the full article here:
https://www.israel-best-trips.com/single-post/2019/02/21/The-Secret-of-Youth-Launching-WrinkX
Photos by Silvia Golan
Details

Written by

Talma Gotteiner
The 8th championship in Israel, for hairdressers, makeup artists and nail artists took place at the Smolarz Congress and Conference Center of Tel Aviv University on January 21st, 2019.
The Championship in Israel was held within the framework of "Cosmobeauty 2019", the annual conference of beauty professionals in Israel conducted by the Organization Israel Coiffure (IOC Israel). This annual event attracts hundreds of contestants competing for a first place trophy!
The competition follows strict rules and guidelines and is recognized by the Organization Mondial Coiffure (OMC) since 2008. OMC is the largest organization for beauty professionals around the world with over 500,000 members in over 60 countries.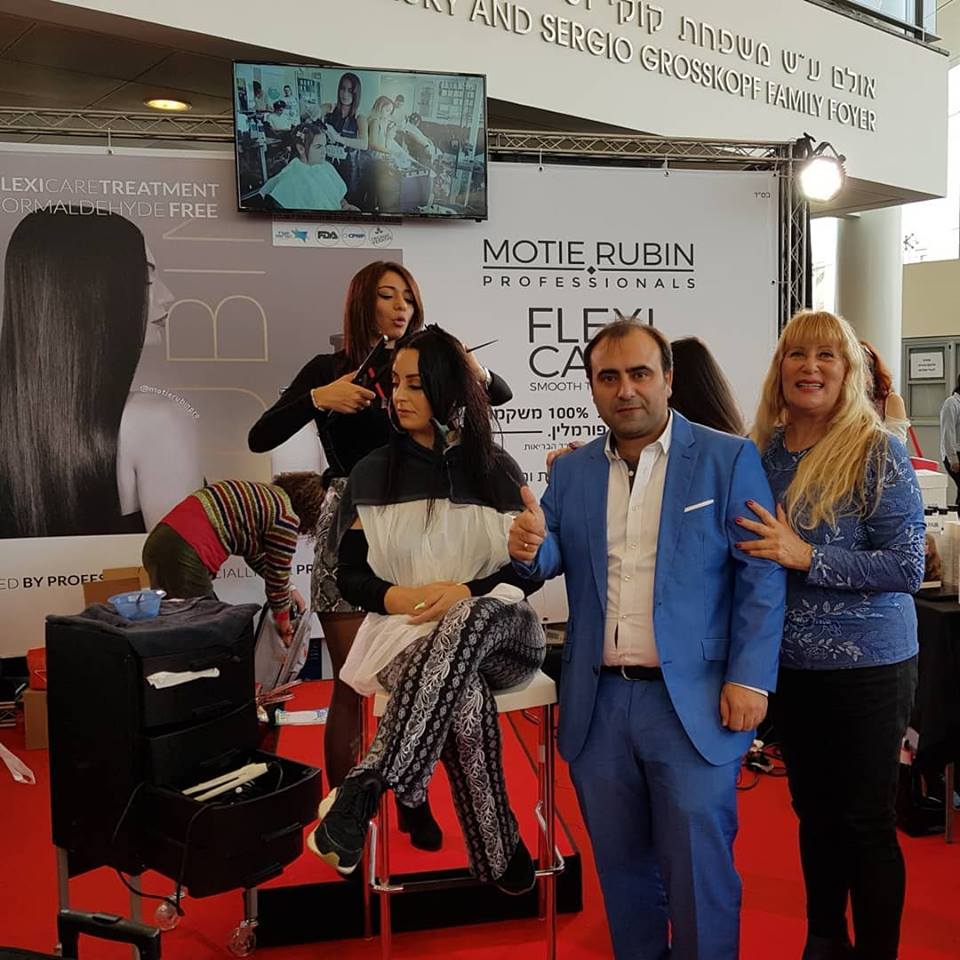 This platform for creative professionals was devised by Motie, Roman and Raphael Rubin, leaders of the hair industry in Israel with the intent of Israeli representation in the most important competitions in the world!
The Motie Rubin Academy is the only hair-styling institute in Israel, that confers on its graduates an international diploma. It is a center for professional studies in a wide range of hair design courses, with a rich curriculum including the most up-to-date content in current and future trends. As part of its vision, the Motie Rubin Academy promotes hair styling while contributing to society, economics and the industry by collaboration with outside bodies. The Motie Rubin Academy is a main sponsor of the Israel Championship at Cosmobeauty.
Motie Rubin Academy
159Yigal Alon St Tel Aviv
Phone
Tel Aviv: 03-6091515
Haifa: 04-8484063
For further details on some of the exhibitors, please refer to the full article at:
https://www.israel-best-trips.com/single-post/Cosmobeauty-2019-Hosting-the-Israel-Cup-for-Hair-Nail-Art-and-Make-Up-and-Barber-Battle-Israel
Photos Silvia Golan
Details

Written by

Talma Gotteiner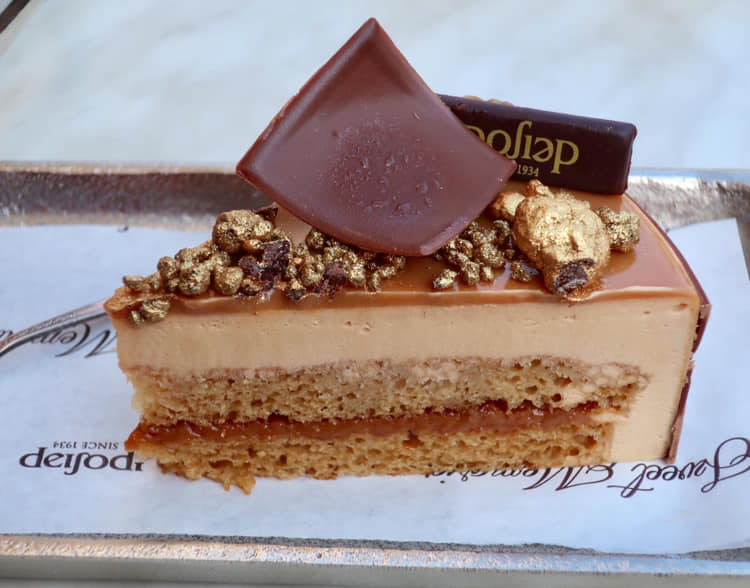 The name 'Kapulsky' immediately recalls the successful chain of conditories and cafés that spread throughout Israel during the '80s and has a mouth watering effect on those who remember the delicious pastries.
Happily, the legendary "Kapulsky" bakery has reopened its first branch on 40 Bialik Boulevard in Ramat Hasharon.
The Kapulsky bakery was established in 1934 in Lithuania by the Kapulsky family. In the 1950s, they immigrated to Israel, bringing with them elite Eastern European baking skills, and opened their first branch on Allenby Street in Tel-Aviv.
Following the initial success, additional branches of the pastry shop were opened nationwide. In 1977 David Kapulsky opened the first café in Neot Afeka. The Kapulsky chain was a great success, and began to sell franchises to other operators. In 2001 the chain of cafés comprised 50 branches. In 2002, David Kapulsky sold the chain and now lives with his family in Australia.
In 2015, Liron Engel purchased Kapulsky's large bakery, including its equipment, recipes, methods and intellectual property. Liron Engel, is himself a third generation of baker with 25 years of experience in the manufacturing of pastries and owner of additional veteran pastry shops.
Over the past three years, Kapulsky's bakers worked hard to preserve the unique character and tastes of the brand's past, while adapting multiple recipies to a contemporary palate.
Among the favorite cakes of the chain are the 'Sabrina' and the 'Black Forest Torte', along with 200 different cakes, cookies and other pastries, including cold cakes, yeast cakes, spongecakes, parve cakes, quiches, puffs, macarons and more.
For additional information on prices and contact details, please refer to the original article here:
https://www.israel-best-trips.com/single-post/Kapulsky-is-Back
Photos by Stella Szpira
Details

Written by

MFA
Today we celebrate Tu-Bishvat - the "New Year of the Trees", a holiday dedicated to nature and the source of life on earth.
Farming in Israel is not an easy task, but we have found creative ways to make the desert bloom.
Here are 7 Israeli Technologies that are making farming more efficient and sustainable - drip irrigation, water recycling, biopesticides, biofertilizers and so much more!
Copyright: MFA video
Details

Written by

Talma Gotteiner
'Rubinstein on the Park' - A Long Term Rental Project in Ra'anana
I am happy to share with you information regarding a unique housing project located in the neighborhood of Neot Uzi in western Ra'anana.
The project includes 14 buildings, 238 housing units. It is near the park and close to many public institutions (a school, kindergartens, Ra'anana park, a community center, a country club and more).
The project includes a wide variety of types of apartments, 4-room garden apartments, 4-room apartments, 4.5-room apartments, 5.5-room duplexes with a built-up area of ​​96 square meters to 138 square meters. The rent varies according to the rental period and is average for the environment. The longer the rental period, the lower the rent. The apartments in the project are designated for long term rental for a period of between one and a half and up to 20 years. The project provides tenants with the personal security of a permanent residence, free from arbitrary decisions of owners of private apartments.
Examples of rental prices in the project:
A 4 room garden apartment with an area of ​​96 sqm is rented for a year and a half at a price of 7,400 for NIS or for a period of 3.5 years at a price of 6,900 NIS or for a period of 5.5 years at 6,500 NIS.
A 4.5 room apartment with an area of ​​100 sqm is rented for a period of one and a half years at a price of 6,900 NIS or for a period of 3.5 years at 6,400 NIS or for a period of 5.5 years at 6,100 NIS.
A 5 room duplex, 134 sqm is rented for a year and a half at a price of 9,500 NIS or for a period of 3.5 years at 7,900 NIS or for a period of 5.5 years at 7,600 NIS.
About 25% of all apartments in the project (60 apartments) are allocated to those who are eligible for Ministry of Housing projects. The rental prices for those entitled to Ministry of Housing projects are 20% lower than the rent in the remaining apartments in the project.
The conditions of entitlement to the "occupant price" include a number of criteria, including: not owning an apartment in the last 6 years, those who have no rights to an apartment under construction, married couples or common-law spouses, singles over the age of 35, single parents with at least one child and more.
More information on eligibility is available at MOCH.GOV.IL. According to the conditions of the office, the apartments will be rented for a period of at least 3 years with an option for extension given to the tenant for another 7 years.
The A. A. Rubinstein Company has built a complete neighborhood with lawns and parking lots. All apartments come with a built-in kitchen, central air conditioning and more. AA Rubinstein also serves as the company's management and maintenance company. Maintenance of elevators, operation of full-time maintenance personnel and support in terms of repairs both in apartments and in general (plumbing, electricity, air conditioners, etc.). The cost of maintenance and management fees is 300 NIS per month.
A Special Project of 'Rubinstein Park'
The "Rubinstein on the Park" project salutes the Israeli poets as part of the 70th Anniversary of the State of Israel.
The project includes 14 buildings that have been designed to include unique lobbies inspired by leading Israeli poets who are the pillars of Israeli culture.
For more information you are welcome to read the full article at
https://www.israel-best-trips.com/single-post/2018/11/18/Raanana-A-Long-Term-Rental-Project-Called-Rubinstein-on-the-Park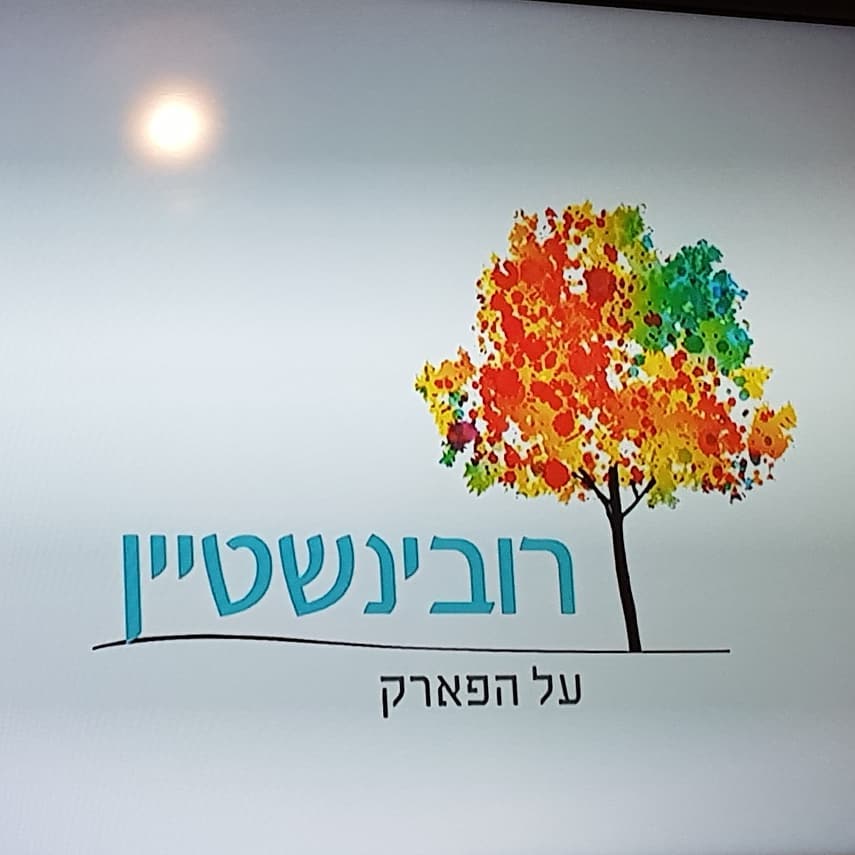 Photos by Silvia Golan