Visits
Details

Written by

Talma Gotteiner
Nefartiti: A Fashion Launch of an Inspiring Fall Collection
The Nefartiti Israeli fashion chain is launching a fresh autumn collection inspired by the leading trends in fashion shows around the world while maintaining the unique statement and design that is identified with the founder and designer, Edna Paz.
The Nefartiti fashion chain is known for its exceptional evening gowns as well as its casual dresses. The new collection includes an artistic gesture to the painter Frida Kahlo, who used bold vibrant colors, both warm and cold, floral decorations of all kinds and ornamental geometric designs.
Photo of the founder and designer, Edna Paz.
As always in Nefartiti, the collection is varied and suitable for a large selection of sizes and body structures as part of Nefartiti's vision to enable every woman to express her taste and make a personal fashion statement. The fabrics are chosen with strictness to ensure quality alongside comfort, with an emphasis on adapting the style to the Israeli taste.
The new fall collection uses an assortment of fabrics with strong bursting colors and a multitude of patterns taken directly from the world's leading fashion capitals. The items are made of a harmonious blend of luxury fabrics such as velvet, jacquard, muslin, and lace along with thicker fabrics that generate an impressive winter look yet, are pleasant and caressing to the touch.
To read the full article:
https://www.israel-best-trips.com/single-post/2018/10/25/Nefartiti-A-Fashion-Photoshoot-of-an-Inspiring-Fall-Collection
Photos by Silvia Golan
Details

Written by

Talma Gotteiner
Holon: Café Landwer Launches A New Factory Store and Training Center
Cafe Landwer is the oldest coffee manufacturer in Israel having been established in 1919 and the second largest in Israel.
It has now opened a new factory shop and training center in Holon for both the general public and professional market respectively. The complex covers a total area of 100 m2 at an investment of 1.5 million NIS.
The factory shop will receive the products directly from the factory behind it, will be used for the sale of all the Landwer and illy coffee products, coffee blends, capsules, coffee machines, macchinettas and more and is intended for the general public and coffee lovers.

The factory shop will also offer the exclusive products that are sold at the chain stores and cafés, such as unique coffee blends developed by Landwer, which carry aromas and flavors from exotic regions around the world.
Landwer's coffee plant is the most sophisticated and advanced of its kind in Israel. The factory produces quality coffee from the best coffee beans in the world.
Factory Store Contact Details:
Address: 6 HaYovel St., Holon.
Phone: 1-700-500-676
If you're a coffee lover, you'll enjoy the experience!
For the full article refer to https://www.israel-best-trips.com/single-post/2018/10/21/Holon-Caf%C3%A9-Landwer-Launches-A-New-Factory-Store-and-Training-Center
Details

Written by

Talma Gotteiner
Diur Interiors, an Israeli company that specializes in the marketing of leading furniture brands from Europe in Israel is launching two new European brands
Join Beds and Noto at the New Home Exhibition
DIUR INTERIORS is an Israeli company that specializes in the marketing of leading furniture brands from Europe in Israel. This year it is launching two new European brands, JOIN BEDS and NOTO, which complement the company's offering for bedrooms and dining areas. JOIN BEDS offers a line of beds, chests, and commodes and NOTO offers buffets and wall systems.
In addition, new models of HJORT KNUDSEN, a Danish-designed seating system that was launched in Israel about a year ago, will be presented this year.
Dior Interiors is also displaying high-quality seating systems from Italy tailored to the needs of the Israeli audience and made according to the Dior Interiors design guidelines.
Dior Interiors is a veteran company that has been inspiring the world of design and furniture for four decades thanks to the furniture and quality seating systems it designs and imports to Israel.
Innovations for 2019:
JOIN BEDS - a brand new bedroom in Israel combining a tradition of working with prestigious olive wood alongside contemporary and original designs tailored to the customer's personal taste and specific needs.
NOTO is a leading furniture brand from Noto mobili by Tzikas, an active furniture design company for more than 50 years. The company offers a wide range of innovative dining areas that integrate harmoniously with both contemporary and classic living spaces.
Photo Silvia Golan / Tamar Metzpi
Details

Written by

Talma Gotteiner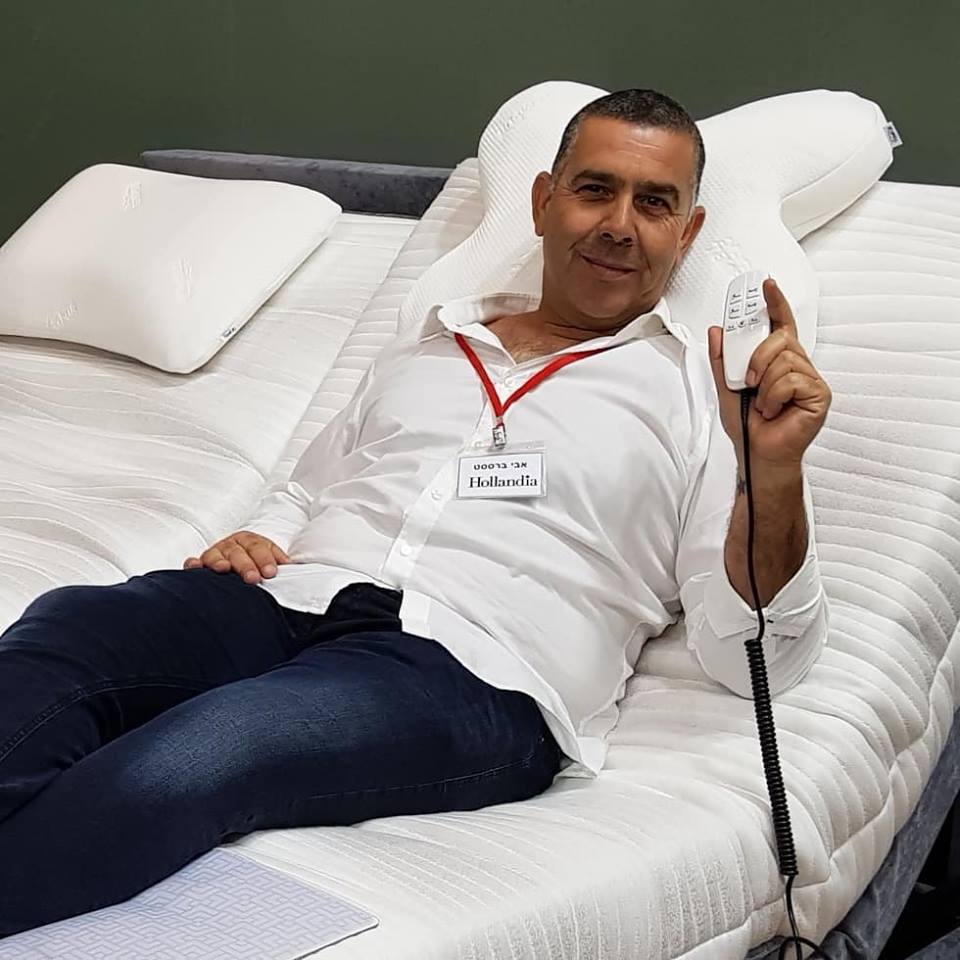 Hollandia, a company specializing in sleep engineering for over the past three decades, is expanding its offering to promote quality sleep in Israel. Hollandia is launching at the "New Home Exhibition" a new series of four adjustable sleep systems combining highly designed beds of uncompromising quality with Tempur mattresses equipped with exclusive NASA technology - at prices that make the brand's high-quality beds accessible to the general public.
The new series, designed in clean, trendy and contemporary lines, appeals to an audience of young people who are unwilling to compromise on their sleep quality and is offered at prices that are unprecedented for Hollandia ranging from 16,900-19,990 NIS.
Avi Barssesat, the CEO of Hollandia, who serves as the official representative of the World Sleep Organization in Israel, has been working in recent years to promote quality sleep and create awareness about the importance of sleep for a healthy lifestyle.
Avi Barssesat explained that the new series was inspired by the requests of existing customers who appreciate the differences in sleep quality and have asked Hollandia to create a more affordable line that would allow their children to purchase a Hollandia bed while they are young and get used to a quality sleep as soon as possible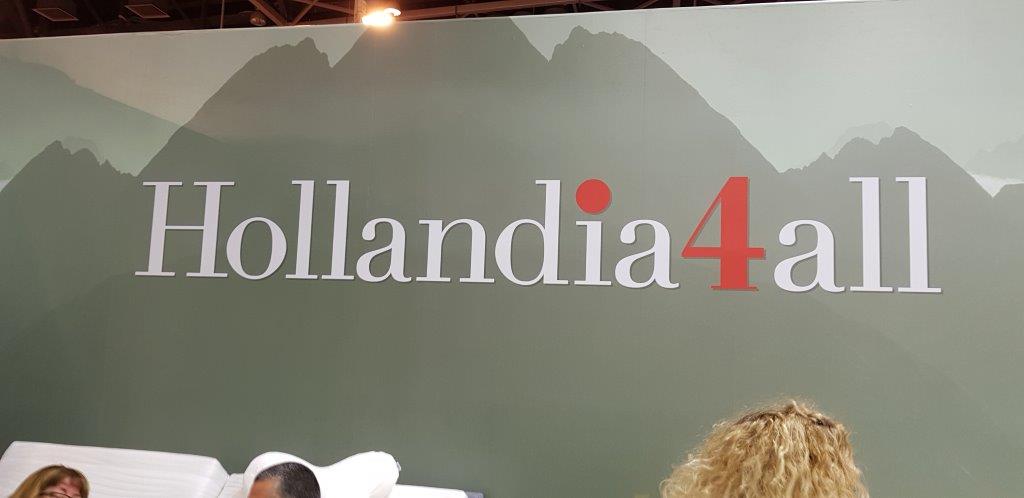 The HOLLANDIA 4 ALL series is also adding the first bed for teenagers featuring a quality TEMPUR mattress
For more information, please visit: https://hollandia.co.il/ or call 077-9964717
For the full article refer to https://www.israel-best-trips.com/single-post/2018/09/27/New-Home-Exhibition-Part-2-Hollandia
Photos of Avi Barssessat by Silvia Golan
Details

Written by

Stella Szpira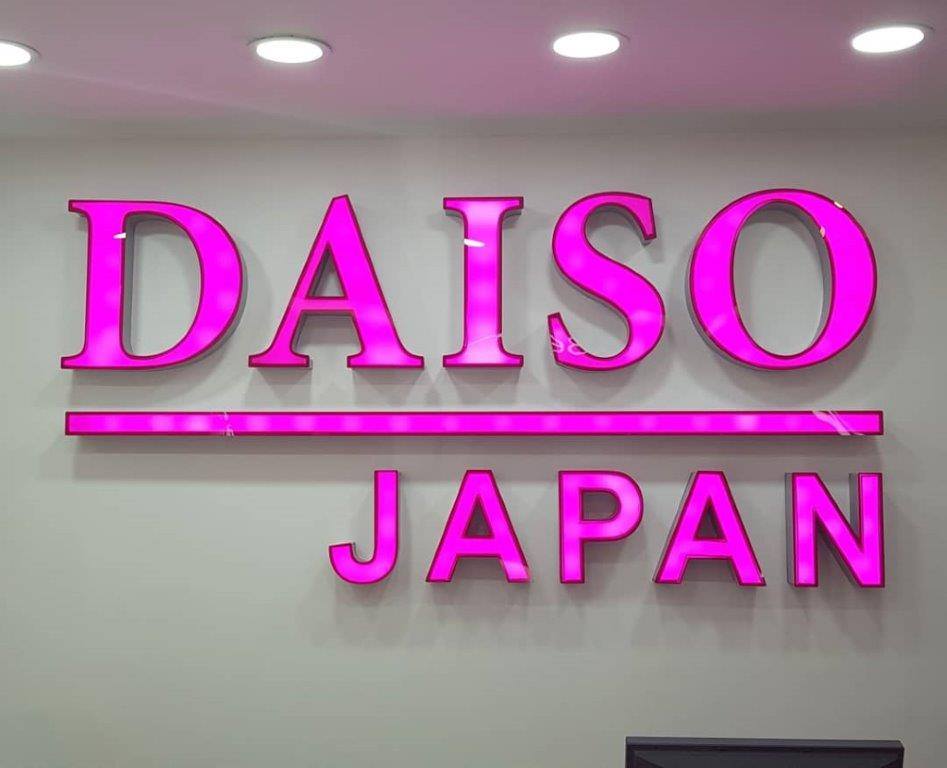 DAISO JAPAN now in Israel
DAISO Japan opened several stores in Israel: Sea Mall in Ashdod, Renanim Mall in Ra'anana and Cinema City G area in Rishon Letzion
Customers enjoy looking here and there for special products. Providing quality, variety, and uniqueness. This is what Daiso is. They create stores that help customers to find surprises and fun in a way that is unrivaled
They have an independently developed and wide-ranging product lineup; high-quality products that are recognized not only in Japan but all around the world; and low prices that are made possible by their large network of stores. All these elements have all been crucial for creating stores where our customers can find surprises and fun. The result is the Daiso Way that they have cultivated over the years.
Daiso is a place where customers can obtain a new kind of value that cannot be compared to existing one-dollar stores. They provide delight and surprise to their customers around the world by providing this new, unique value and by using an advanced system that cannot be delivered by anyone else
More than 100,000 articles for a fixed price: 10 NIS
DAISO JAPAN
In 1972, Hirotaka Yanno, president of the company, founded Yano Shotan, a small street stall selling items at cheaper prices. In 1977, DAISO INDUSTRIES was established, a chain of street stalls that offered a variety of products at an attractive and fixed price. In 1991, the first DAISO street store was opened and, in 1996, DAISO JAPAN became a leading chain of stores in Japan with an accelerated growth rate. In 2001, the chain opened the first store abroad, in Taiwan. Since then, the chain has been growing steadily and now operates 5,000 stores in 30 markets around the world, including the US. United States, Canada, Australia and New Zealand.
Stella Szpira
Follow DAISO Japan
Instagram @daiso_il
Facebook: @daisoisrael
http://www.youtube.com/watch?v=2dRU9ZhXgAI
Sea Mall in Ashdod
Renanim Mall in Ra'anana
Cinema City G area in Rishon Letzion
Photos Silvia Golan