Visits
Details

Written by

Talma Gotteiner
Holon: Café Landwer Launches A New Factory Store and Training Center
Cafe Landwer is the oldest coffee manufacturer in Israel having been established in 1919 and the second largest in Israel.
It has now opened a new factory shop and training center in Holon for both the general public and professional market respectively. The complex covers a total area of 100 m2 at an investment of 1.5 million NIS.
The factory shop will receive the products directly from the factory behind it, will be used for the sale of all the Landwer and illy coffee products, coffee blends, capsules, coffee machines, macchinettas and more and is intended for the general public and coffee lovers.

The factory shop will also offer the exclusive products that are sold at the chain stores and cafés, such as unique coffee blends developed by Landwer, which carry aromas and flavors from exotic regions around the world.
Landwer's coffee plant is the most sophisticated and advanced of its kind in Israel. The factory produces quality coffee from the best coffee beans in the world.
Factory Store Contact Details:
Address: 6 HaYovel St., Holon.
Phone: 1-700-500-676
If you're a coffee lover, you'll enjoy the experience!
For the full article refer to https://www.israel-best-trips.com/single-post/2018/10/21/Holon-Caf%C3%A9-Landwer-Launches-A-New-Factory-Store-and-Training-Center
Details

Written by

Talma Gotteiner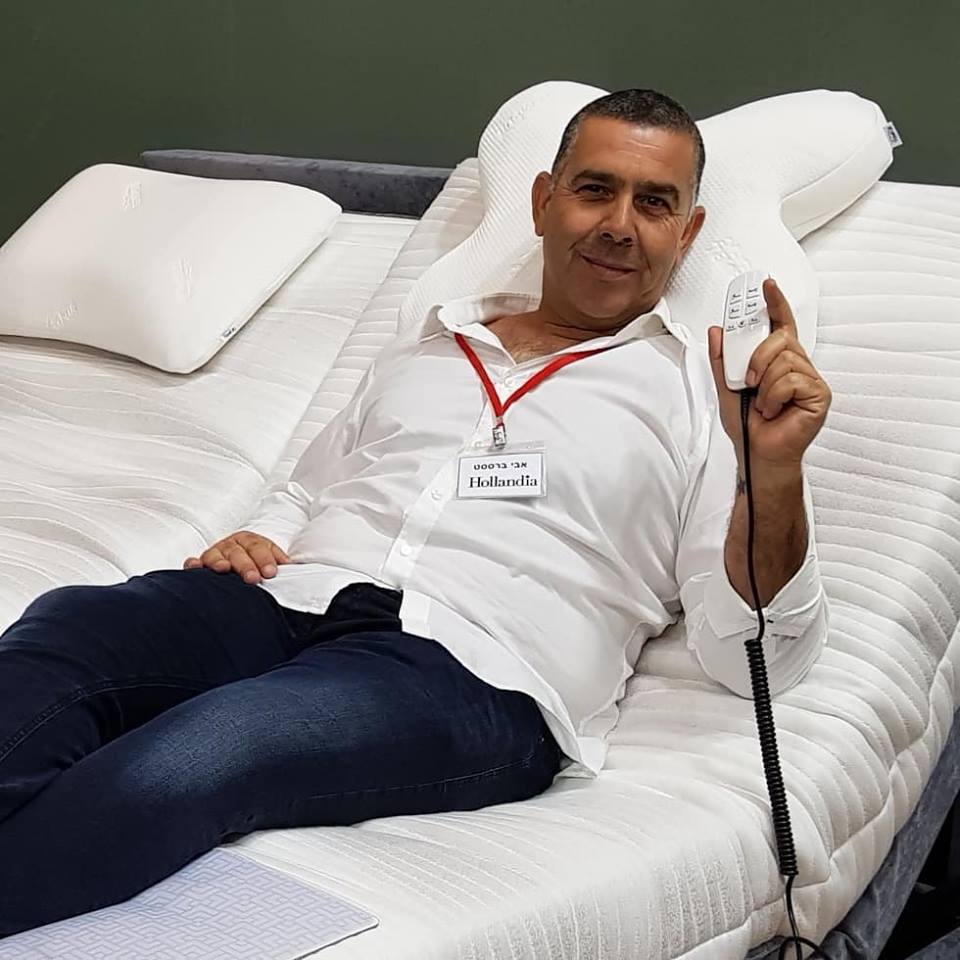 Hollandia, a company specializing in sleep engineering for over the past three decades, is expanding its offering to promote quality sleep in Israel. Hollandia is launching at the "New Home Exhibition" a new series of four adjustable sleep systems combining highly designed beds of uncompromising quality with Tempur mattresses equipped with exclusive NASA technology - at prices that make the brand's high-quality beds accessible to the general public.
The new series, designed in clean, trendy and contemporary lines, appeals to an audience of young people who are unwilling to compromise on their sleep quality and is offered at prices that are unprecedented for Hollandia ranging from 16,900-19,990 NIS.
Avi Barssesat, the CEO of Hollandia, who serves as the official representative of the World Sleep Organization in Israel, has been working in recent years to promote quality sleep and create awareness about the importance of sleep for a healthy lifestyle.
Avi Barssesat explained that the new series was inspired by the requests of existing customers who appreciate the differences in sleep quality and have asked Hollandia to create a more affordable line that would allow their children to purchase a Hollandia bed while they are young and get used to a quality sleep as soon as possible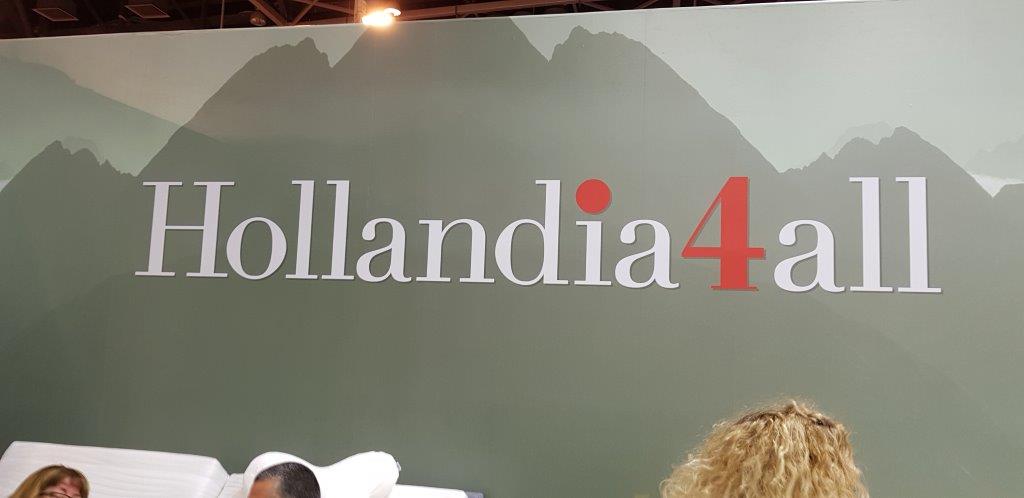 The HOLLANDIA 4 ALL series is also adding the first bed for teenagers featuring a quality TEMPUR mattress
For more information, please visit: https://hollandia.co.il/ or call 077-9964717
For the full article refer to https://www.israel-best-trips.com/single-post/2018/09/27/New-Home-Exhibition-Part-2-Hollandia
Photos of Avi Barssessat by Silvia Golan
Details

Written by

Stella Szpira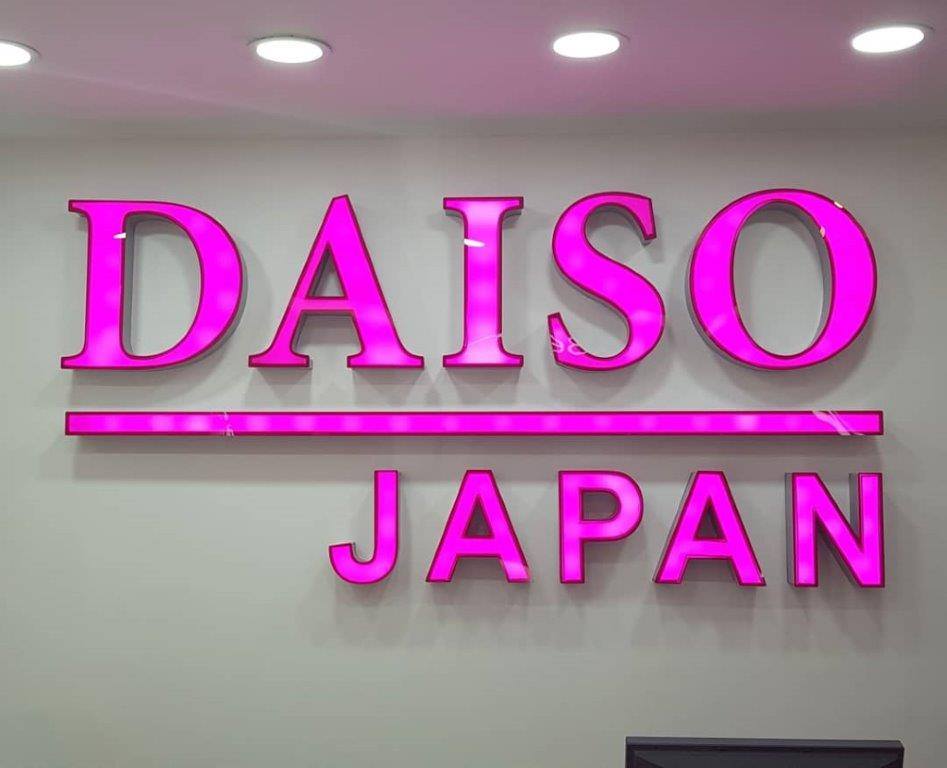 DAISO JAPAN now in Israel
DAISO Japan opened several stores in Israel: Sea Mall in Ashdod, Renanim Mall in Ra'anana and Cinema City G area in Rishon Letzion
Customers enjoy looking here and there for special products. Providing quality, variety, and uniqueness. This is what Daiso is. They create stores that help customers to find surprises and fun in a way that is unrivaled
They have an independently developed and wide-ranging product lineup; high-quality products that are recognized not only in Japan but all around the world; and low prices that are made possible by their large network of stores. All these elements have all been crucial for creating stores where our customers can find surprises and fun. The result is the Daiso Way that they have cultivated over the years.
Daiso is a place where customers can obtain a new kind of value that cannot be compared to existing one-dollar stores. They provide delight and surprise to their customers around the world by providing this new, unique value and by using an advanced system that cannot be delivered by anyone else
More than 100,000 articles for a fixed price: 10 NIS
DAISO JAPAN
In 1972, Hirotaka Yanno, president of the company, founded Yano Shotan, a small street stall selling items at cheaper prices. In 1977, DAISO INDUSTRIES was established, a chain of street stalls that offered a variety of products at an attractive and fixed price. In 1991, the first DAISO street store was opened and, in 1996, DAISO JAPAN became a leading chain of stores in Japan with an accelerated growth rate. In 2001, the chain opened the first store abroad, in Taiwan. Since then, the chain has been growing steadily and now operates 5,000 stores in 30 markets around the world, including the US. United States, Canada, Australia and New Zealand.
Stella Szpira
Follow DAISO Japan
Instagram @daiso_il
Facebook: @daisoisrael
http://www.youtube.com/watch?v=2dRU9ZhXgAI
Sea Mall in Ashdod
Renanim Mall in Ra'anana
Cinema City G area in Rishon Letzion
Photos Silvia Golan
Details

Written by

Talma Gotteiner
Diur Interiors, an Israeli company that specializes in the marketing of leading furniture brands from Europe in Israel is launching two new European brands
Join Beds and Noto at the New Home Exhibition
DIUR INTERIORS is an Israeli company that specializes in the marketing of leading furniture brands from Europe in Israel. This year it is launching two new European brands, JOIN BEDS and NOTO, which complement the company's offering for bedrooms and dining areas. JOIN BEDS offers a line of beds, chests, and commodes and NOTO offers buffets and wall systems.
In addition, new models of HJORT KNUDSEN, a Danish-designed seating system that was launched in Israel about a year ago, will be presented this year.
Dior Interiors is also displaying high-quality seating systems from Italy tailored to the needs of the Israeli audience and made according to the Dior Interiors design guidelines.
Dior Interiors is a veteran company that has been inspiring the world of design and furniture for four decades thanks to the furniture and quality seating systems it designs and imports to Israel.
Innovations for 2019:
JOIN BEDS - a brand new bedroom in Israel combining a tradition of working with prestigious olive wood alongside contemporary and original designs tailored to the customer's personal taste and specific needs.
NOTO is a leading furniture brand from Noto mobili by Tzikas, an active furniture design company for more than 50 years. The company offers a wide range of innovative dining areas that integrate harmoniously with both contemporary and classic living spaces.
Photo Silvia Golan / Tamar Metzpi
Details

Written by

Silvia G Golan & Stella Szpira
Products & Services
Today we want to present the Israeli Company Leonardo Skin Care Systems: Beauty, and Technology Company that leads the International Market, and that has achieved Innovations and Developments in the field of Medical Cosmetics
Ronny Bar, the company's founder, founded Leonardo after gaining extensive experience in the field of cosmetic-medical equipment.
Mr. Bar remarks:
The company takes pride in its superb team of development engineers, technical experts, and training staff. Leonardo's professional staff is entrusted with the on-going development of new devices, strict control over manufacturing processes, and the provision of a close and personal technical customer support to our clients. All our R&D processes are performed with strict examination and learning of the changing needs of professionals in this field and their clients. We are led, at all time, to the goal of generating the best results, while enhancing the treatment experience.
The name Leonardo da Vinci has always reminded images of inventions and developments that introduced knowledge, innovation, and progress to the world. Today, when we look back to more than a decade of our work, we are convinced more than ever that we could not have picked a better name for our company, which faithfully represents the type of work we do and the way we do it. Indeed, this is the core of the company's activity.
Developing, importing and marketing of state-of-the-art equipment combined with nano-technological preparations of a range of medical cosmetic treatments and beauty care, primarily: hair removal at the speed of light (exclusive patent), body sculpting, skin rejuvenation and tightening, wrinkle removal, anti-aging, as well as a wide range of other treatments that offer a perfect solution for various problems, such as acne, cellulite, toenail fungus and more.
DEVELOPMENT OF NEW TECHNOLOGIES AND STATE-OF-THE-ART TREATMENT SYSTEMS
The reasons for all our activities are twofold:
The need of professionals in the field of medical cosmetics and beauty care to achieve superior ergonomics, a comfortable work environment, an optimal speed of work, as well as process efficiency; and get the end clients' need for amazing results. These results are visible immediately, even after just one treatment, and allows the reduction of the number of treatments required to achieve these results (and compliments), and their need for a comfortable, pain-free treatment without any side effects.
BOTTOM LINE – IT'S ALL ABOUT PEOPLE WORKING FOR PEOPLE
Facts:
10 Years of company existence
13 countries around the globe
620 machines successfully sold
1,650,000 effective treatments performed
When hi-tech meets beauty the future looks great! For these things is considered among the world's Best Skin Care Technology!
HIS LEADING EQUIPMENT IS: LRI 1818 HYPER PULSE
VIRTUALLY PAINLESS PROFESSIONAL HAIR REMOVAL IN 80% LESS TIME TO BOOST YOUR REVENUE BY UP TO TENFOLD!
Hyper pulse is a revolutionary skin treatment solution, sweeping through the world of aesthetics. Its advanced light technology has set a new standard for speed that dramatically accelerates treatment, and its scientifically proven skin-cooling technique has removed the pain from of procedures. The results speak for themselves – starting with the first treatment. Hyper pulse can increase the revenue potential while providing quick and high-quality hair removal that the customers love.
THE SYSTEM IS IDEAL FOR:
Virtually painless hair removal
Facial skin tightening
Skin rejuvenation
Acne treatment
Skin lightening
Nail fungus treatment
Vascular treatment
THE HYPER PULSE DIFFERENCE
Hyper pulse achieves dramatic results, including speedy treatment, high skin area coverage, and pain-free care, thanks to its exclusive design/
The latest cosmetic products launched by the company are:
Eye Twister 30 ml
An anti-aging cream for tightening the skin, reducing wrinkles and brightening the under-eye area.
An innovative therapeutic formula enriched with active ingredients. Easily absorbed. Provides the skin with natural softness and moisture. Creates an anti-aging, firming and lifting effect due to enhanced blood flow. Reduces and prevents wrinkles and fine lines reduce edema and swelling, protects from free radicals and facilitates substance penetration.
Accelerates the formation of collagen fibers and makes elastin more flexible with Matrixyl and Beautyfeye.
Face Guard 50 SPF
Moisturizer with SPF
An SPF-50 moisturizing cream for facial skin uniquely enriched with hyaluronic acid. Contains a combination of physical filters for facial skin protection. Easily absorbed. Provides a delicate and pleasant skin.
2-in-1 – protects the skin and contributes to its health.
It is recommended to use the product before going outdoors. Repeat if necessary. For sunscreen effect, apply the product frequently.
Enriched with vitamin E.
FORMU LIGHT 50 ML
Lightening cream for the treatment of pigmentation, sun and age spots
A formula containing such active ingredients, as Kojic Acid, Alpha Arbutin, and Sepiwhite MSH, designed to tighten facial skin and treat pigmentation.
Easily absorbed into the facial skin. Leaves a pleasant feeling without an oily sensation.
For the desired result, it is recommended to apply the product for several consecutive days.
Contains glycolic acid, azelaic acid, hyaluronic acid, vitamin C, jojoba oil and sunflower oil.
HYALURONIC ACID 50 ML
A skin moisturizing, toning and firming product.
A highly concentrated hyaluronic acid serum, combined with medicinal herbs and pro-vitamin B5. Provides a particularly powerful anti-aging effect. Suitable for all types of skin. For daily use – both personal and professional.
Excellent for mesotherapy and other procedures using a variety of technologies.
For better results, apply an SPF moisturizer over the serum layer.
Contains vitamin B5, chamomile, urea, green tea extract, aloe vera, allantoin and vitamin E
Midnight Rich 50 ml
Rich anti-aging cream for wrinkle treatment and improvement of the skin tissue
A rich and pleasant formula that eliminates wrinkles and fine lines. Contains active substances – Matrixyl, Syn-Coll, and Neodermyl. Prolonged effect. Significantly firms facial skin.
Reduces and prevents wrinkles on the facial skin. Rejuvenates and provides the skin with a healthy glow.
For a cumulative visible effect, it is recommended to use before bedtime.
Contains peptides, vitamin B5 and jojoba oil.
How to use:
After cleansing the skin thoroughly, apply a thin layer to the facial skin and massage gently until reaching full absorption. Avoid applying the product to the eye area.
Twister Body 250 ml
An innovative product for shaping, firming and enhancing skin elasticity. An innovative formula containing peptides and Bio-Bustyl™ by Sederma as the primary ingredient. The gel helps accelerate skin cell regeneration, treat skin tone, reduces cellulitis and stretch marks. Easily absorbed and does not leave an oily sensation. Long-lasting moisturizing effect evident from the first use. The gel helps accelerate skin cell regeneration, treat skin tone, reduces cellulitis and stretch marks. Easily absorbed and does not leave an oily sensation. Long-lasting moisturizing effect evident from the first use. Facilitates body contouring and shaping
Twister face
An active peptide-based product for facial skin firming and lifting. Enhanced formula with antioxidants to prevent wrinkles and fine lines. Contains a particularly high concentration of the patented Ronacare® Cyclopeptide-5 substance developed by the German pharmaceutical company Merck. This substance which skin elasticity and is considered one of the best ingredients for anti-aging products worldwide. Strengthens the skin and makes it more flexible. Contains antioxidants, almond oil, vitamin E, and minerals.
WWW.LEONARDO-TECH.COM / CALL +972-775-100-100
Adress: Habiluim 3, Gedera, POB 46, Israel
This email address is being protected from spambots. You need JavaScript enabled to view it.
TEL 072 3944105
Photos PR