Visits
Details

Written by

Stella Szpira
Due to the constant increase in the number of passengers, a fourth concourse at Ben Gurion Airport was inaugurated, which will allow the simultaneous departure of 32 aircraft on international flights. Transport Minister Israel Katz says: "Ben-Gurion airport has moved from the small airport category to becoming one of the largest airports in the world"
At Ben Gurion airport on the afternoon of Thursday February 15, the official inauguration of the fourth arm of Terminal 3 and the expansion of the airspace were carried out, in order to address the increase in the number of passengers that began with the application of the "open skies" policy. The new space is named after Haim Corfu z "l, a former transport minister, who was previously chairman of the board of directors of the Airports Authority in Israel. The event was attended by Prime Minister Benjamin Netanyahu, Transport Minister Israel Katz, the Corfu family and the high authority of the airport.
The expansion of the terminal was extended over an area of 17 thousand square meters, with an investment of U.S. $700 million. The project included the addition of Duty Free shops, a VIP lounge, new aircraft parking lots, bridges and doors at the exit doors of aircrafts, and landing systems using the most modern technology.
Transport Minister Katz decided to name the new concourse after Haim Corfu, who served as coalition chairman during the Begin government and who during the 10th Knesset was appointed Minister of Transportation, where he served for 8 years. He was later named president of the Airports Authority of Israel.
The new space will allow the simultaneous departure of 32 aircraft on international flights, and is expected to address the growth in the number of departures and arrivals at the Ben-Gurion airport, which is expected to reach 23 million passengers by 2018, an increase of approximately 20% compared to 2017. Next year, Ben Gurion Airport is expected to reach the category of the largest airports in the world: in 2019 the number of passengers is expected to reach 25 million per year.
Prime Minister Netanyahu said in his speech: "When you were waiting for passengers at the old airport you would be waiting outside on a terrace under the sky, and today it is impossible to identify what it was like in the past.
Netanyahu recalled the deceased Transport Minister Corfu, and said: "He was a member of the Etzel, member of the Herut and Likud parties, active in public life as Minister of Transport and President of the Airport Authority, and has worked on behalf of Israel some 70 years ago. When independence was declared, Corfu was not in the country since he was serving in Africa, so it is fitting that he will be immortalized at the country's door ".
Transport Minister Israel Katz said: "The open skies revolution that began five years ago transformed Ben Gurion airport from a small airport to one of the largest airport in the world; competition in the industry has led to the opening of new routes to Israel and the incorporation of new airline flights that offer flight packages at particularly attractive prices, saving the Israeli consumer a considerable amount of money ".
In 2017, 12 new international airlines were added to Ben Gurion, and more than 25 new flight destinations have been added. The fourth concourse was designed similar to the existing ones, with an eight-leg structure, some double, to embark and disembark aircraft more quickly, three of them for wide-body aircraft.
Details

Written by

Jonathan Danilowitz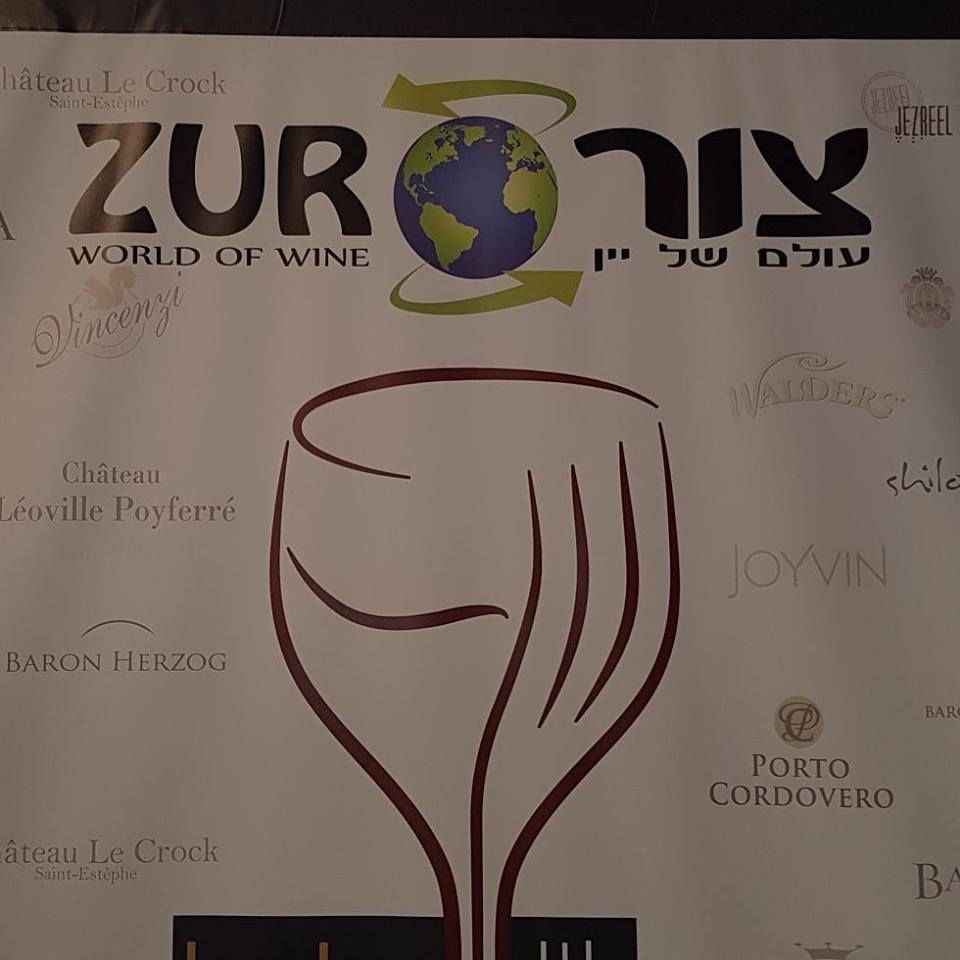 About 1000 invitees – professional and amateur wine lovers – attended the annual "Taste the World" wine launch arranged and orchestrated by ZUR – World of Wines.
Some 40 international and Israeli wineries launched over 150 wines – many for the first time in Israel – at the prestigious wine event last week. For the first time in Israel, vintners from Bordeaux, France, were in attendance. Others came from Champagne, California, Italy, Spain and of course, Israel. Among the wines launched were: Herzog variation American oak; Herzog Quartet; Hagafen Chardonnay; Hagafen Sauvignon blanc; Hagafen Riesling Late Harvest; Elvi Clos Mesorah 2014; Château Lascombes; Chevalier De Lascombes; and Saint Beatrice Instant B Rose.
Among the wineries proud to offer their products were also: Herzog California; Hagafen California;
Elvi - Spain; Chateau Lascombe - France; Chateau Leoville Poyferre - France; Drappier – France; Les Marronniers France; Barons Edmond & Benjamin De Rothschild - France; Tsafona - Canada; Goose Bay - New Zealand; Ramon Balboa - Spain; Koenig - France; Chateau Malartic Lagraviere - France ; Chateau Giscours - France; Bartenura - Italy; Boondocks-USA.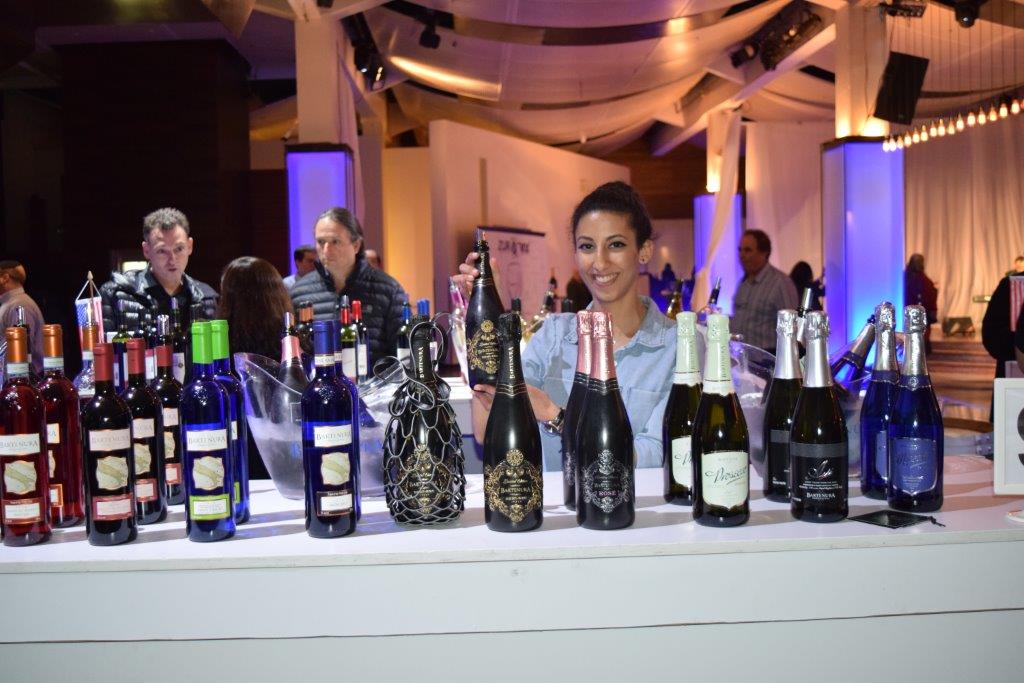 Our favorites:
Sauvignon Blanc - Hagafen, Napa Valley California.
Delicious Sauvignon aromas, crisp and fresh. Perhaps a dash of sugar more than my European palate is used to, but make no mistake, the wine is in perfect balance and will be a blast on sunny weekends.
Clos Messora - Elvi Wines
Priorat wines are too often "jammy", bold and tannic. Therefore what a surprise to find this wine made from the same famous Priorat grape varieties as Cariñena, Garnaxa and Syrah. The wine is firm, with great grip and a medium-to-full body. But what stands out clearly is its elegance, plump juiciness and finesse. A wine with great poise that is not trying to prove anything but is rather a vehicle for its origins and good manners. Kudos.
Chateau Roubine - Rosé
Perhaps not the same elegance I found in the Non-Kosher version of the wine, yet this is a beautiful expression of Provence Rosé. Without any uncalled-for sweetness, this is a rosé for wine drinkers, and one that is made to go with food. Unashamedly dry, with good acidity to lift it all up.
Psagot - Peak 2014
Mediterranean at heart, this blend of Syrah, Petite Sirah and Mourvedre is just beautifully made. Ripe tannins and elegant texture hide a young but powerful Israeli red. Perfect for drinking now, but a year or two of cellaring will only do well for the wine, so your patience will be amply rewarded.
(Credit to wine expert Yair Haidu)
Photo Silvia G GOLAN