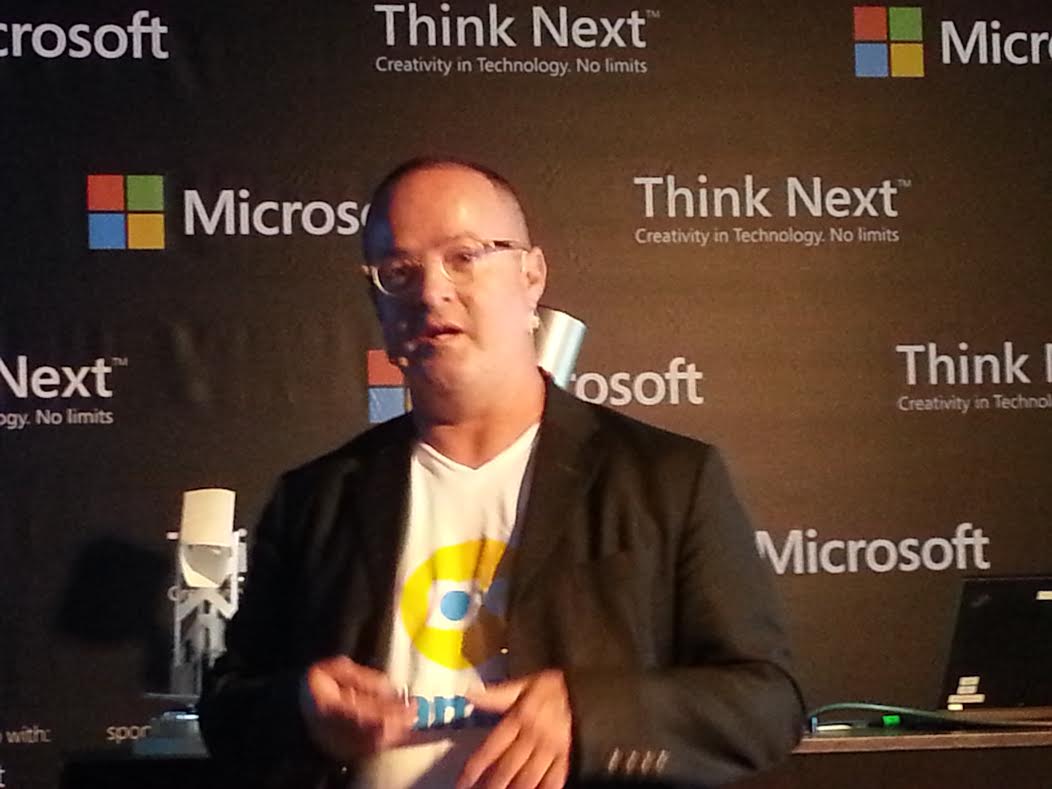 On April 7, 35 new technologies in innovative fields were exposed. Among these technologies: 3D, multi-layered reality, user interfaces for technical applications, entertainment, robotics, machine learning, etc.
Developers: Israeli start ups, academic institutions and Microsoft laboratories
Microsoft's R&D Center in Israel opened its yearly Think Next innovation event at Hangar 11 in the Tel Aviv port, on April 7. This event is taking place this year for the 6th time. About 1,800 participants are invited from the hi-tech industry, including: developers, development managers, chief technologists, entrepreneurs and start up companies, venture capital funds, students and researchers from academic institutions, and more.
The event, which takes place in cooperation with Microsoft Ventures, deals with 'unlimited innovation in technology' and shows the special capabilities of the Israeli industry to continue breaking limits by means of creativity. Although Microsoft promotes the Think Next events, it provides a central stage for young Israeli entrepreneurs to expose their innovative ideas and products to Microsoft's international senior staff, and to the leaders of Israeli hi tech. The Israeli entrepreneurs and their developments are also exposed to delegations from abroad, among them, a delegation of 50 managers of accelerator start ups from the whole world, who have arrived to the event and examine the Israeli innovations.
In the event, 35 new technologies are exposed: about half of them belong to Israeli start up companies and academic institutions, selected as part of Microsoft Ventures' activities within these companies and institutions. The second part presents technologies developed by Microsoft's R&D centers in Israel and throughout the world.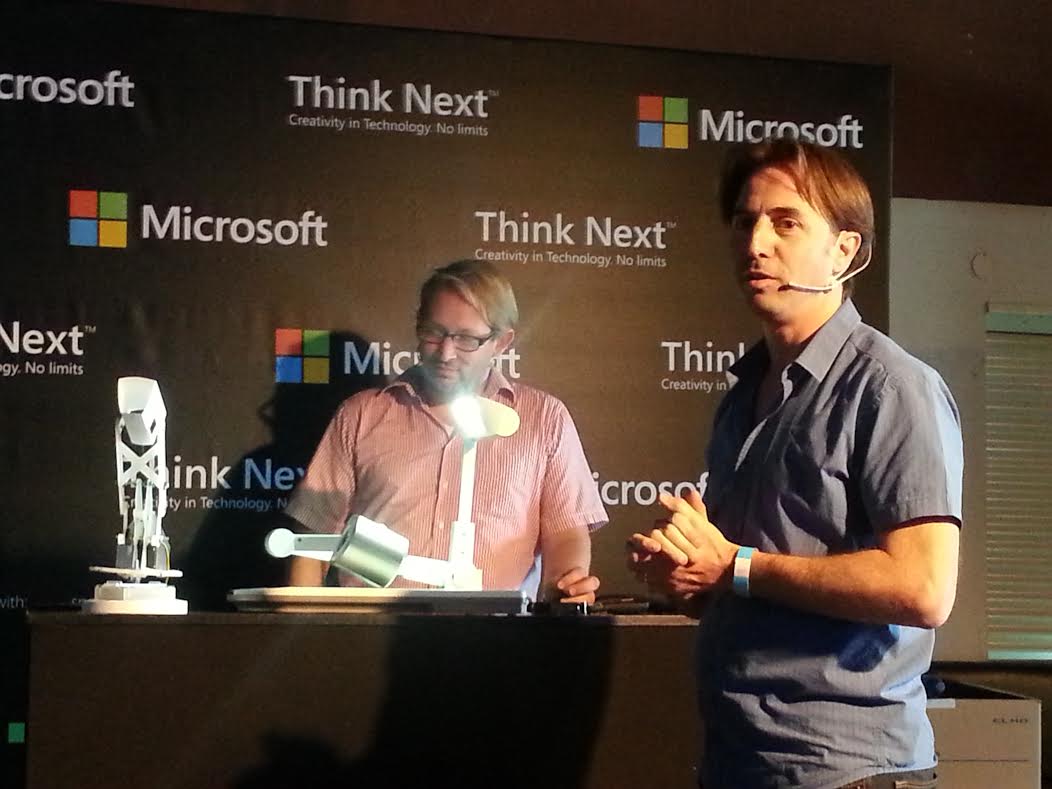 Yoram Yaacobi, Chairman of Microsoft's R&D centers in Israel, said: "The Israeli industry shows in this event innovations in a number of hottest technological fields in the world; among them: 3D, multi-layered reality, user interfaces for technical applications, entertainment, robotics, machine learning, etc. These developments strengthen the user capabilities and enrich our lives by means of friendly devices that will soon be available to all. For example, new devices will enable everyone to develop an application without any knowledge in programming. Everyone will be able to easily design a 3D object and print it. I hope that the exposure of start ups to delegations from abroad and to Israeli industry leaders will pave their way to success in the world market".
The guest of honor this year is Harry Shum, senior vice-president, manager of Microsoft's R&D and technology in the world, who came in his first visit to Israel. Harry Shum appeared in the conference in a free talk with Dr. Kira Radinsky, former researcher in Microsoft's research laboratory, researcher in the Technion, founder of Sales Predict, and one of the leading entrepreneurs in Israel.
Harry Shum is responsible of Microsoft's technological strategy and on Microsoft's research group, which specializes in basic research, and research applied to computer science and software engineering. This research group, one of the largest in the world in this field, includes 850 researchers in 10 laboratories throughout the world, including Israel. Harry Shum is the last in a long chain of Microsoft's senior officials that have arrived to Think Next events. Among these: Steve Ballmer, Ray Ozzie, Craig Monday, Chi Lo and Rick Rashid.
Besides Harry Shum, also appeared on the event stage a series of lecturers that break-thru in technological fields; among them: Doron Meirsdorf, Oshri Even Zohar and Eyal Shahar. James Whitaker, one of Microsoft's leaders in the technology field, also presented his views on this issue.
Photos Silvia Golan