Visits
Details

Written by

Steven Aiello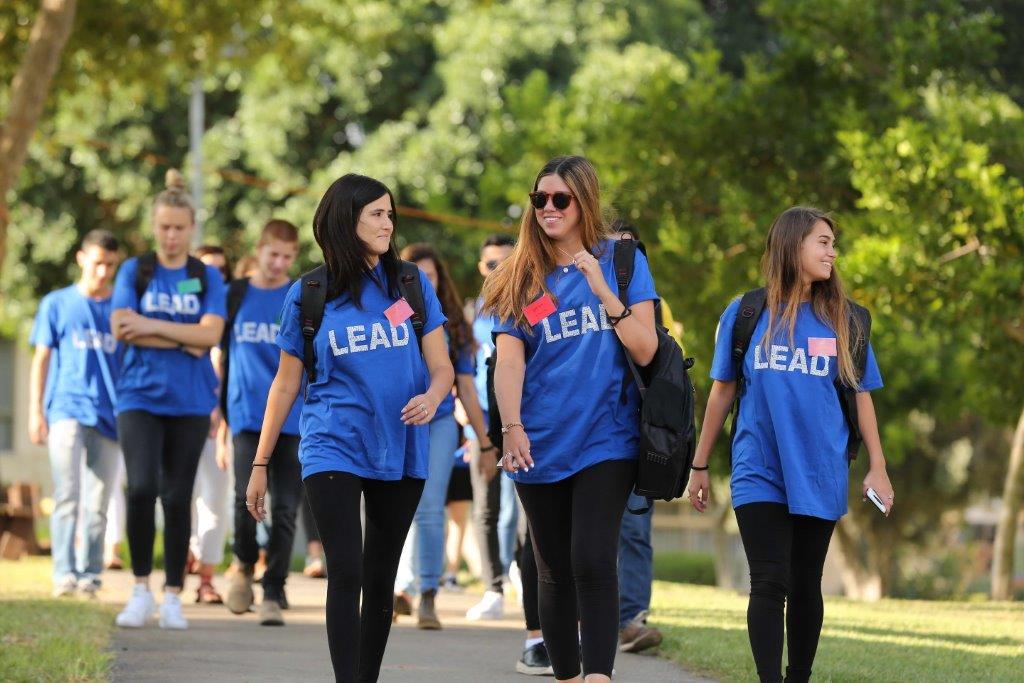 The future looks a bit brighter this week, with a historic visit from a group of Italian youth leaders to Israel. LEAD Italy (LEADIt) was founded in 2016 by Maria Elettra Favotto, and modeled after the innovative Israeli program LEAD. To celebrate the success of LEAD Italy and to strengthen ties between young leaders of both countries, Favotto led a delegation to Israel. The delegation, composed of 10 members of the first LEADIt cohort, is holding meetings with their Israeli LEAD peers to exchange ideas on leadership and learn about the challenges in each country.
LEAD is an innovative youth leadership program that puts a focus on empowering youth through education and opportunity. Led by organizational psychologist Eliav Zakay, LEAD focuses on building leaders and presenting youth with a choice: to become a leader, to make a change in society. With thousands of participants in 20 years and a robust alumni program, LEAD graduates have pioneered programs and initiatives impacting communities all over Israel.
More recently, the program's model has gone global. Five years ago LEAD partnered with Rotary Israel to organize a transformative conference for 140 youth from 24 countries. Favotto was one of the participants, and true to the LEAD model, she took the initiative when she returned home to Italy. After several return trips to Israel to get a better understanding of how LEAD works, Favotto founded LEADIt. Two years later, about 60 Italian youth from the Treviso region of Italy have participated, with many creating their own projects.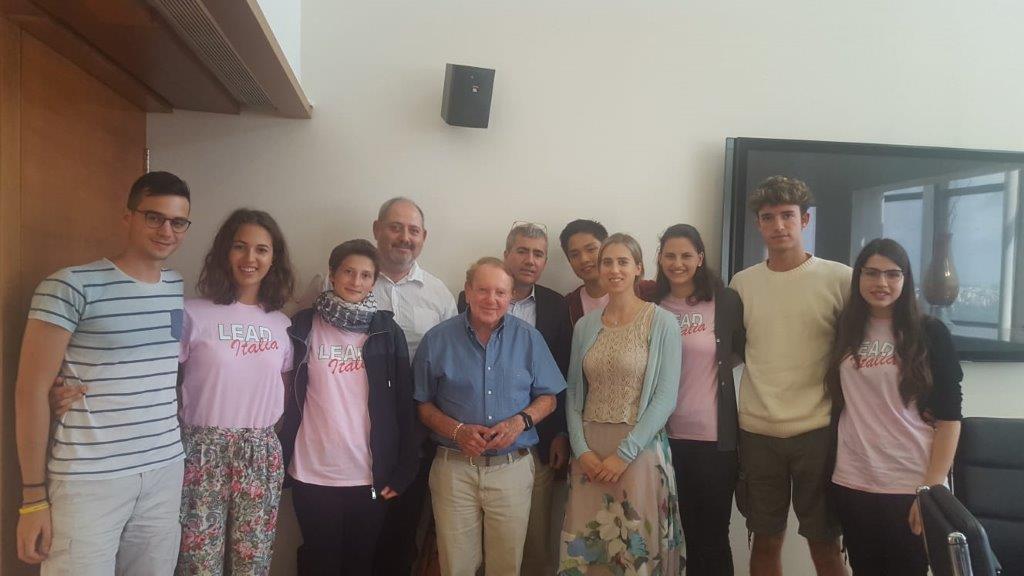 LEAD was founded in 1999 by philanthropist Morris Kahn, who was inspired by a youth leadership program he'd seen in the US. On Sunday, July 27, Kahn and Zakay met with the delegation, together with Deputy Ambassador Gianmarco Macchia from the Embassy of Italy. After Favotto presented an overview, each of the Italian members presented themselves and their projects: Massimiliano created a website for citizens to report infrastructural problems around their city, which could then be collected and presented to the local municipality; Pietro initiated a letter-writing campaign to remind people of the power of hand-written correspondence; Sara rejuvenated her town by creating a treasure hunt for children using local landmarks; Tosca's I-CHOOSE program gives meaning to school for primary school children through activities designed to promote emotional development and planning for the future; Greta helps teenagers to learn more about themselves, through introspection about values and who they really want to be; Francesco used his own experience from an immigrant home to construct a program connecting immigrant families and native Italians promoting intercultural learning and integration, and Martina's initiative offers vocational training for students at the end of high school to develop future goals and skills.
In concluding the presentation, Favotto explained her own involvement, from LEAD participant to LEADIt founder. She expressed her gratitude to Mr. Kahn for being the mastermind behind LEAD, and for his continued support to the program that has so inspired her. Favotto also outlined her vision for the future--for LEADIt to grow nationally, and then continentally, and eventually throughout Europe. Setting her sights even farther, she stressed that LEAD should be copied globally, given the uniqueness of the program.
Mr. Kahn applauded the LEADIt members on their hard work and success. Sharing a bit about how LEAD was created, Mr. Kahn offered a word of caution that growth requires careful planning, time, and resources, and encouraged support for the growth to continue at a steady and sustainable pace. He described their work as a stone dropped in the lake--creating a ripple effect that gets wider and wider.
Deputy Ambassador Macchia expressed his pride at seeing such enterprising and driven young Italians. He too congratulated Favotto, and thanked Mr. Kahn and LEAD for their role, and for hosting the meeting.
Favotto, who has been to Israel numerous times and has also lived in Canada and the United Kingdom, told Diplomacy about some of the cultural differences between Israel and Italy that have shaped LEADIt in particular. From her perspective, she sees Israeli youth as being more aware of the challenges within their country and societies, and overall more integrated citizens. In Italy, she explained, a generational gap means that youth feel excluded from societal involvement, and instead told to focus on school and finding a career, with their opportunity to contribute to society postponed for middle-age life. This is thus the first challenge that LEADIt tackles, convincing Italian youth that they have a role to play in improving society in the here and now, raising awareness of what needs to change, and only then empowering the youth to bring that change. Having seen the results of only two years, LEADIt is off to a great start, and a true embodiment of the LEAD model.
To learn more about LEAD: http://lead.org.il/en/
Photos by Sivan Farag
Steven Aiello
Founder--DebateforPeace
Details

Written by

The Peres Center for Peace and Innovation's

A statue in memory of Shimon Peres was dedicated in Tirana, Albania
The statue is in the shape of the Star of David and bears the Ninth President's image
Citizens of Albania, led by Prime Minister Edi Rama, expressed their love for Shimon Peres. Peres, who was the first Israeli leader to visit Albania during his tenure as Foreign Minister in 1995, was greatly admired and loved by the Albanian people.
The end of August will mark two years since President Peres' passing. To honor his memory, a large statue was erected in his honor in the center of Tirana. His son, Yoni Peres, attended the dedication ceremony, together with Deputy Ambassador Yuval Fischer, Chairman of the Albania-Israel Friendship Association Petrit Zorba, Honorary Consul of Israel in Albania Rudolph Jeliri, and more.
Yoni Peres: "Tirana is a wonderful city, and the people are warm and loving. It was a moving experience."
Yuval Fischer, Deputy Ambassador: "My initiative to name a square in Tirana after Shimon Peres is a tribute to the great friendship between these two countries."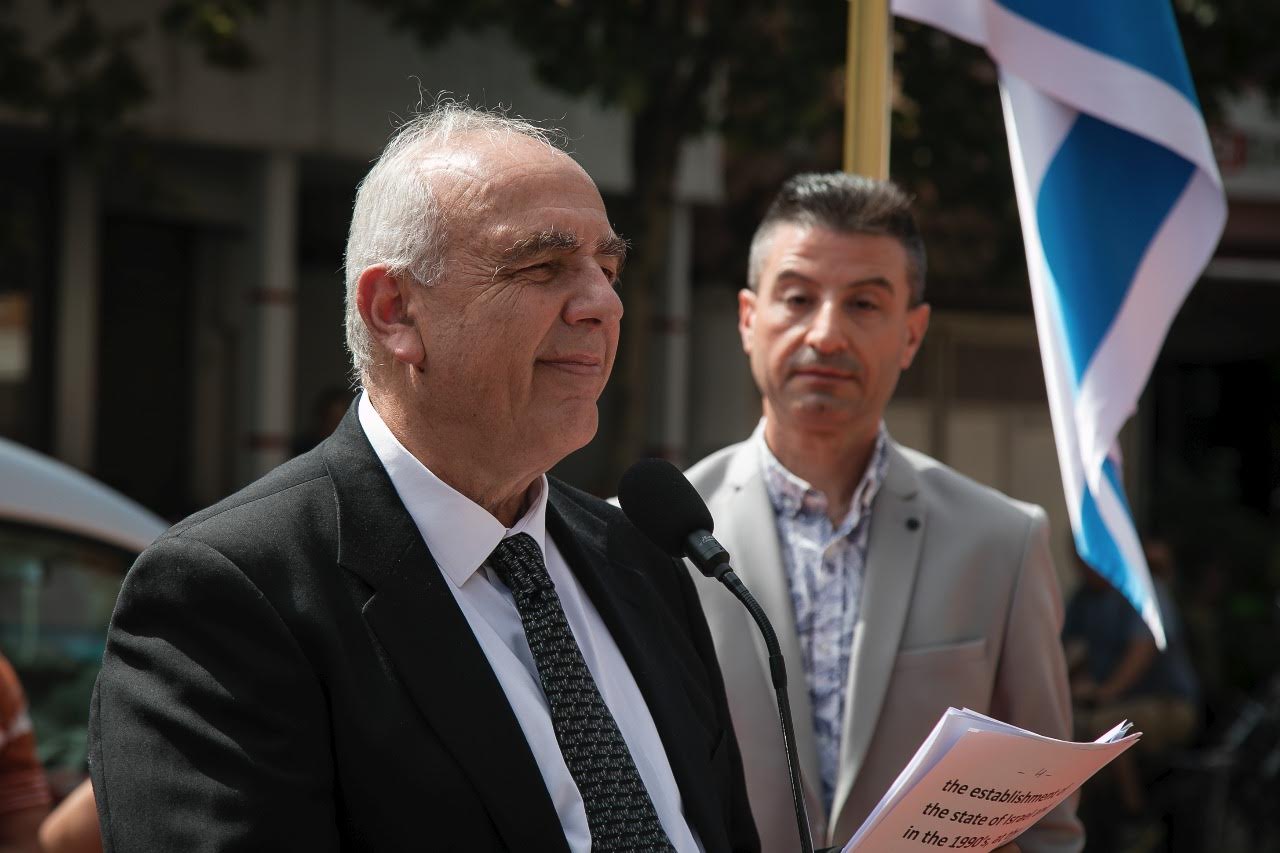 Photo Credit: GENTI
Details

Written by

Super User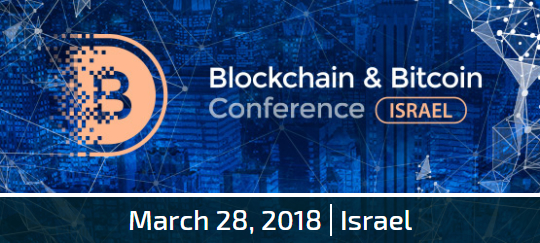 Crypto experts to discuss the future of blockchain in Israel on March 28 at Blockchain & Bitcoin Conference Israel
On March 28, Tel Aviv will host Blockchain & Bitcoin Conference Israel, a large conference dedicated to blockchain, cryptocurrencies and ICO. Speakers will discuss the future of the crypto industry, and blockchain companies will present their new developments.
Why Israel?
Blockchain community said that Israel is the startup nation. The country started to develop blockchain in 2015, and a year later, according to the audit company Deloitte, there were about 500 fintech startups.
In addition, according to the Bloomberg 2017 Innovation Index report, the economy of Israel is among the Top 10 most innovative world economies. It is not surprising, since the
country allocates 4.25% of annual GDP to research and development.
Such a development of fintech is facilitated by the Israeli authorities. The country has a state incubator supporting startups. And Investment Law allows foreign companies to
reduce the rate of tax deductions to 10%, which makes the state attractive for foreign entrepreneurs. In addition, the Israeli Venture Capital Industry ranked 5th in the world for
venture capital availability.
Israel is also one of the countries where cryptocurrencies have no defined legal status, but are still subject to taxation. Israel Tax Authorities issued a statement saying that any
business connected with cryptocurrency should pay taxes on profits. Thus, cryptocurrencies in Israel are in fact included into the legal field. In addition, the authorities
have intentions to protect the interests of investors and entrepreneurs by controlling the ICO. To do so, the national securities regulator ISA has created a special committee
aiming at finding out whether the securities legislation is suitable for ICO regulation.
Activities and participants
Guests of Blockchain & Bitcoin Conference Israel are entrepreneurs, developers, investors, founders of blockchain startups, lawmakers, marketers, miners, traders, lawyers
and crypto enthusiasts.
The event will be held in the format of 'conference+demozone'. The conference discussions will focus on the blockchain development in 2018. Being top experts, the
speakers will share their experience of integrating blockchain into business, talk about the regulation of cryptocurrencies and tokens in Israel and abroad, as well as advise in which startups it is better to invest.
The demozone will bring together companies of the crypto industry from around the world, demonstrating their achievements and developments, as well as presenting their services.
Event organizer
The event is organized by the international company Smile-Expo, which has been carrying out events from the Blockchain & Bitcoin Conference network since 2014. Currently, its
portfolio includes 16 countries. And Blockchain & Bitcoin Conference Moscow, held in November 2017, was the largest one in the CIS according to the Analytical Center under the Government of the Russian Federation.
Follow the news of the event and the program updates on the official website of Blockchain & Bitcoin Conference Israel.
Details

Written by

Silvia G Golan
For the first time in Israel – A Therapeutic Relaxation Garden in the Maternity Ward which utilizes elements from nature with an emphasis on attention to the needs of the new mother. The garden, which cost about 1.5 million NIS and was a donation by Jewish National Fund – Holland, is located in the center of the Hillel Yaffe Medical Center Maternity Ward, and is unique product of the project's architect, Zvika Kanonitz.
Today, Monday, June 18th, a therapeutic relaxation garden was inaugurated in the maternity ward of the Hillel Yaffe Medical Center in Hadera – the first of its kind in a hospital maternity ward in Israel. The garden, which cost about 1.5 million NIS and was donated by JNF Holland through the Keren Kayemet Le'Israel-Jewish National Fund (KKL-JNF) in Israel, was designed by Zvika Kanonitz, an architect with rich experience in therapeutic gardens.
The inauguration ceremony included members of JNF Holland and KKL-JNF in Israel, the Hillel Yaffe Medical Center management, maternity ward staff and more.
About the therapeutic garden – a relaxing and private experience in the maternity ward
The relaxation garden is built entirely of rejuvenating and comforting motifs for postpartum women – planned and designed exclusively for the new mothers. The garden includes walking paths made of pebbles for a reflexology massage for swollen feet, winding through shaded and intimate areas. Comfortable seating throughout is incorporated with plants to create a microclimate which shades and protects patients from the sun, and a small water pool at the foot of a green vegetation wall attracts butterflies and birds. The garden is located at the heart of the maternity ward in a closed courtyard that is only available to mothers and their newborns, and entrance to the courtyard is only available through the maternity yard. The area is carefully guarded to provide patients with a sense of comfort and security and provide a quiet and calm environment in the days after giving birth, before their return home.
JNF Holland President, Prof. Moshe Kon, said during the ceremony that, "We are happy for the cooperation that brought about not just any garden, but a piece of heaven. As a doctor, I understand the importance of a relaxing and healing environment and I am proud of the result. KKL-JNF will continue to support amazing social projects such as these for Hillel Yaffe, out of our sense of duty and commitment.
Director of the medical center, Dr. Miki Dudkevitch, said, "We are proud that we have the ability to provide our maternity patients not only a professional team and well-equipped department, but also a private garden accommodated specifically to their needs. I want to thank JNF Holland for the generous donation and to KKL-JNF for their collaboration along the way."
KKL-JNF Chairman, Mr. Daniel Atar, sent his blessings and said that, "This is not a donation; this is an investment. There is no asset more worthwhile than humanity. There is no better investment than an investment in society, and there is nothing more important than investing in public health and equality. It is my privilege that the organization that I head is taking this part of the community's mission and part of the country's responsibility upon itself."
Photo credit – Tal Zigdon
In the photo (R-L): Prof. Moti Halak, Maternity Division Director; Dr. Miki Dudkevitch, Hillel Yaffe Medical Center director; Dr. Amnon Ben Moshe, Administrative Director of Hillel Yaffe; Dr. Moshe Kon, JNF Holland President; Dr. Ehud Huchman, Deputy Director of the hospital; Mr. Freddy Rosenberg, JNF Holland CEO.
Details

Written by

Tourism Ministry
Air India to inaugurate new route to Israel In cooperation with the Tourism Ministry, India's national carrier, Air India, will land in Israel tomorrow for the first time.
In cooperation with the Tourism Ministry and
for the first time,
Air India will land in Israel tomorrow
Tourism Minister Yariv Levin: "I am pleased that the great efforts we made with Air India over the last two years are bearing fruit and a direct route from New Delhi to Israel has now opened. The new route will contribute to an increase in tourist traffic from India, which is enjoying significant upward momentum. The opening of the route is part of the marketing revolution that I am leading in the ministry, that has brought record numbers of incoming tourists to Israel."
Jerusalem, March 21, 2018 – Tomorrow (Thursday), Air India will launch its direct flight from New Delhi to Tel Aviv, with the grant from the Tourism Ministry. The route opened following the marketing efforts of the Tourism Ministry that included a grant for marketing the new route, the opening of an Israel Government Tourist Office in India and dedicated campaigns that resulted in a steady increase in the numbers of tourists from India. In 2018, the upward momentum in tourist traffic from India has increased, with a 33% increase in incoming tourism in Jan-Feb 2018 on the same period last year and 54% on the same period in 2016.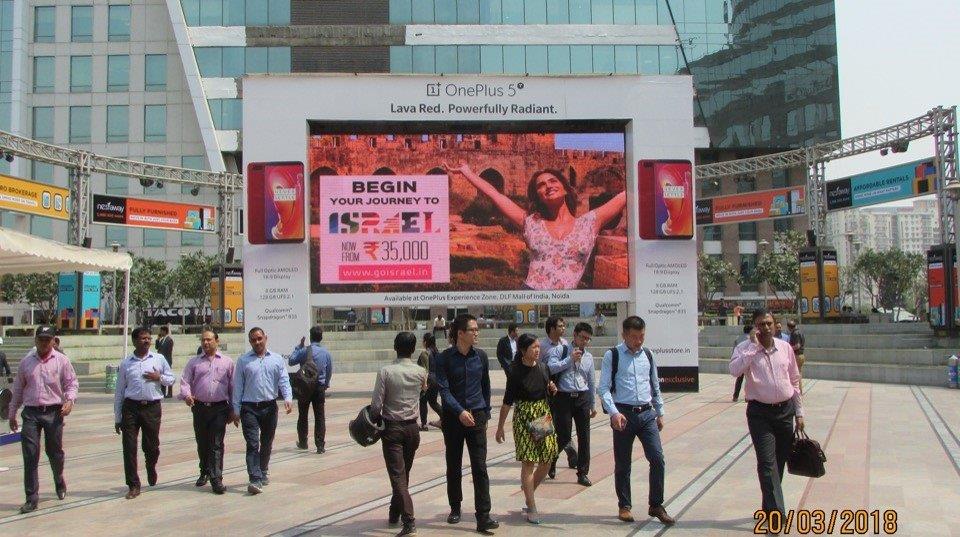 In 2016, Tourism Ministry Director-General met in India with the CEO of Air India, presenting him with the business potential inherent in opening a direct route to Israel. Today, it is possible to point to the beginnings of the realization of this potential, with a 47% increase in tourist entries from India in 2017 as opposed to 2015. More than 50 million Indians hold passports.
The Tourism Ministry's Inbound Tourism Survey shows that the Indian tourist stays an average of 6.2 nights in Israel, spending on average $1,066. According to a market survey that the ministry carried out, more than 350 million people, some of whom surf the internet, view Israel as the Start-Up Nation and a leading destination in culinary, wine and lifestyle tourism.
Incoming tourism from India to Israel:
2014 34,600
2015 39,300 (+13.5%)
2016 44,500 (+13.2%)
2017 58,000 (+23.2%)
Having identified the significant potential in incoming tourism from India, the Tourism Ministry increased its marketing budget in India and, four years ago, opened a tourist office in Mumbai to promote Israel as a tourism destination. The ministry is working to bring 80,000 – 100,000 tourists from Indian within the next few years.
Outgoing tourism from India is the fastest-growing in the world, with significant tourism potential. Today, India is the second largest source country in the Far East for incoming tourism (after China). There are about 300 million middle class Indians and about 34% of Indians prefer to spend their disposable income on travel and vacations.
Photo credit: Havas Media