Life Style
Details

Written by

MFA
The Chanukah festival 2019
The festival commemorates both the 164 BCE rededication of the Second Temple in Jerusalem after its desecration by the ruling Seleucid Kingdom and the re-establishment of religious freedom for the Jewish people after a period of harsh repression. ​
Chanukah​ ("dedication" in Hebrew) is celebrated this year from sunset on Sunday, 22nd December until sunset on Monday, 30 December. The festival commemorates both the 164 BCE rededication of the Second Temple in Jerusalem after its desecration by the ruling Seleucid (Syrian Greek) Kingdom, under Antiochus IV – and the re-establishment of religious freedom for the Jewish people after a period of harsh repression. The success of the popular revolt led by Judah Maccabee and his brothers has, ever since, symbolized the Jewish people's fight for, and achievement of, its liberty and freedom as a nation against overwhelming odds. Chanukah is not a legal holiday in Israel; offices, shops and public transportation will operate as usual; schools, however, will be closed.
The festival is observed for eight nights and days, starting on the 25th day of Kislev according to the Hebrew calendar, which may occur at any time from late November to late December in the Gregorian calendar. This year, the festival begins on Sunday evening, 22nd December and ends on the evening of Monday, 30 December 2019.
The festival, which lasts for eight nights and days starting on the 25th day of Kislev according to the Hebrew calendar, is observed by lighting the candles of a candelabrum with nine branches, called a menorah (or chanukiah). One branch is typically placed above or below the others and its candle is used to light the other eight candles. Each night, one additional candle is lit by the shamash until all eight candles are lit together on the final night of the festival.
​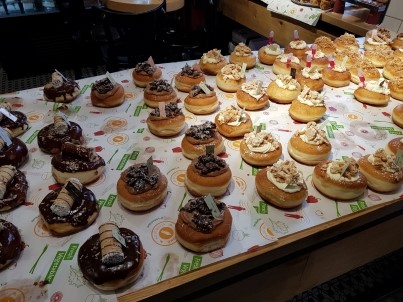 ​Historical background to Chanukah
​
In 200 BCE, the Seleucid King, Antiochus III, conquered the Land of Israel and incorporated it into his kingdom. While neither he, nor his son and successor, Seleucus IV, forced their Hellenistic culture on the Jews, his second son, Antiochus IV, who acceded to the throne in 175 BCE, instituted – with the active acceptance and support of many Jews – a policy of forced Hellenization and enacted harsh policies against those Jews who refused to adopt Hellenistic culture. Under Antiochus IV, Jews were forced to eat pork, and Sabbath observance and circumcision were made punishable by death. In 167 BCE, the Temple was defiled and dedicated to the Greek god Zeus, and became the center of an idol-worshipping cult.
In 165 BCE, a popular revolt – led by Mattathias, an elderly priest from the town of Modi'in (east of Lod), and his five sons – broke out against Seleucid rule. Mattathias died soon thereafter, and was succeeded by his third son, Judah, also known as Judah Maccabee. Following a brilliant guerrilla campaign – as well as several victories over far larger, regular Seleucid armies – Judah's forces liberated Jerusalem in the winter of 164 BCE. The Temple was cleansed and, on the 25th of the Hebrew month of Kislev, rededicated.
At that time, according to rabbinic tradition, when Judah's men sought to relight the Temple menorah, or candelabra, only one day's worth of pure, undefiled olive oil was found, but the limited quantity of oil miraculously burned for the eight days required for new oil to be pressed. Thus, the holiday of Chanukah commemorates both the liberation of Jerusalem and the rededication of the Temple, and the miracle of the oil. In one of the blessings (see below) recited each night, the Jewish people praise God "who performed miracles for our ancestors in those days at this season."
​Observance of Chanukah
​The main element of Chanukah observance is the lighting of the eight-branched menorah (or chanukkiah) in the late afternoon, but not before the sun has begun to set, or at night. On the first night, one candle (or oil lamp) is lit, with another one being added on each successive night until the eighth night when all eight candles (or oil lamps) are lit. One extra light (the shamash) stands apart from the others and is used to light them. Special blessings are said when lighting the menorah, which is traditionally placed in a window or doorway where it will be visible from the outside – in order to publicize the miracle of the oil. It is customary to eat foods fried in oil – typically jelly doughnuts or potato pancakes – during Chanukah.
In addition, children are given four-sided tops as toys. In the Diaspora, the sides bear the Hebrew letters that form the acronym: "A great miracle happened there." In Israel, the sides bear the Hebrew letters that form the acronym: "A great miracle happened here." In the State of Israel, Chanukah is marked by a torch relay from Modi'in to Jerusalem and giant menorahs are also lit in public squares.
Hanukkah is marked by special prayers and scriptural readings
http://www.jewfaq.org/readings.htm
in synagogues, as well as by a special addition to the regular blessing after meals. ​
Photo Silvia G. Golan
Details

Written by

Talma Gotteiner
The largest kosher wine exhibition in Israel, 'Kosher Food and Wine Exhibition (KFWE)' hosted 40 Israeli and international wineries and included 180 types of kosher wines in the annual exhibition.
The event was produced by 'Zur World of Wine' and was held this week at the 'Trask' event hall at the port of Tel-Aviv in light of the upcoming Purim and Passover holidays.
Among the participating wineries from Israel were Shiloh, Psagot and Jezreel Valley.
Among the wines launched by Israeli wineries were:
Psagot Gewurztraminer
Shiloh Shor Merlot,
Shiloh Privilege
Jezreel Icon
Jezreel Gewurztraminer
As explained by one of the owners, Shlomi Zur, the "Taste of the World" is the Israeli counterpart of the Kosher Food & Wine Experience (KFWE) in six cities around the world (Los Angeles, New York, Paris, London, Tel Aviv, and Miami). It is considered to be the most comprehensive and distinguished kosher wine and kosher food event in the world and has been growing annually.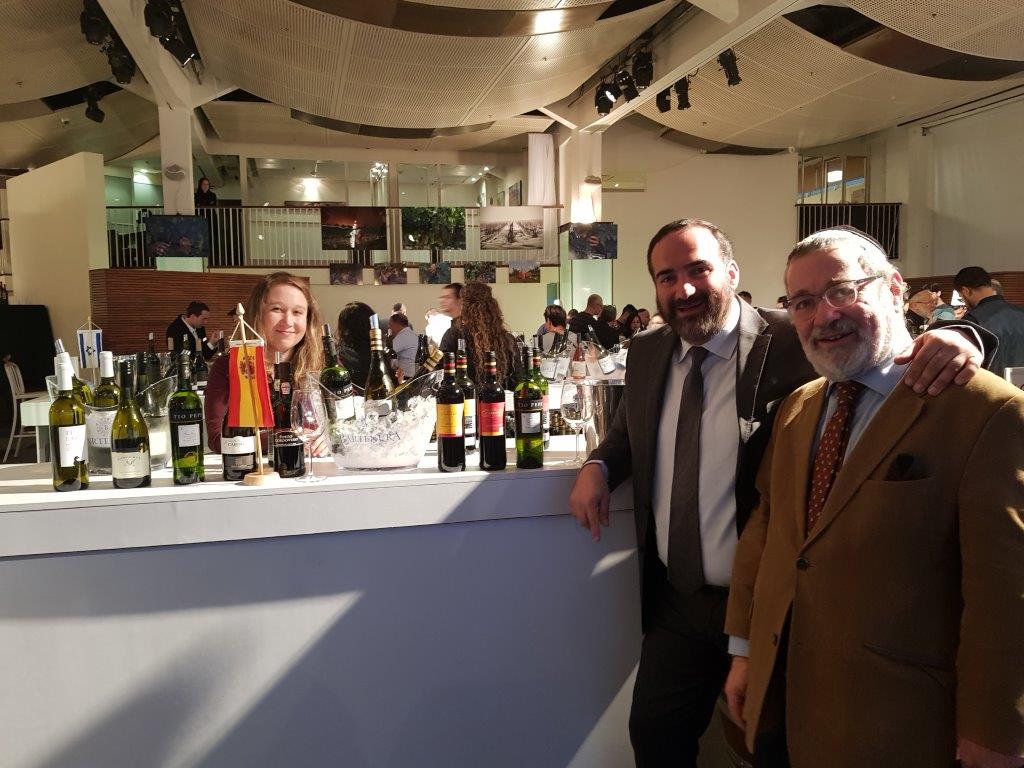 Among the participating wineries from the international sector were:
Herzog California; Hagafen California USA ; ELVI Spain; Chateau Lascombe - France; Chateau Leoville Poyferre - France; Drappier – France ; Les Marronniers France; Barons Edmond & Benjamin De Rothschild France; Tsafona - Canada; Goose Bay New Zealand; Ramon Balboa Spain; Koenig - France; Chateau Malartic Lagraviere - France ; Chateau Giscours - France; Bartenura - Italy;
Shlomi Zur also mentioned that this year 'Zur World of Wine' was delighted to see more and more wineries from abroad taking part in the production of a kosher wine line. This year some of the newcomers at the exhibition were French winemakers and wineries who believe in kosher wine and in Israel.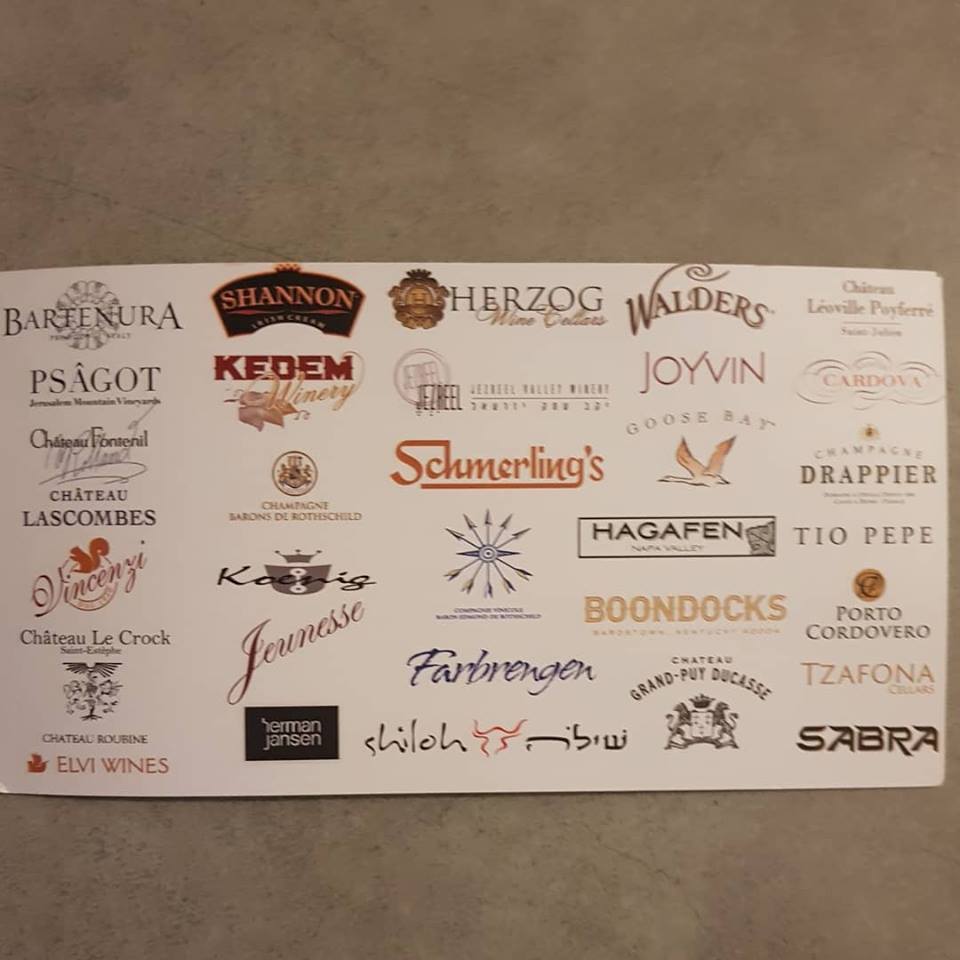 Among the new wines launched at the event were:
Herzog Lineage Cabernet Sauvignon
Herzog Lineage Pinot noir
Herzog Lineage Choreograph
Herzog Alef
Tzafona Riesling
Tzafona Chardonnay
Tzafona Icewine Cabernet
Koenig Cre'mant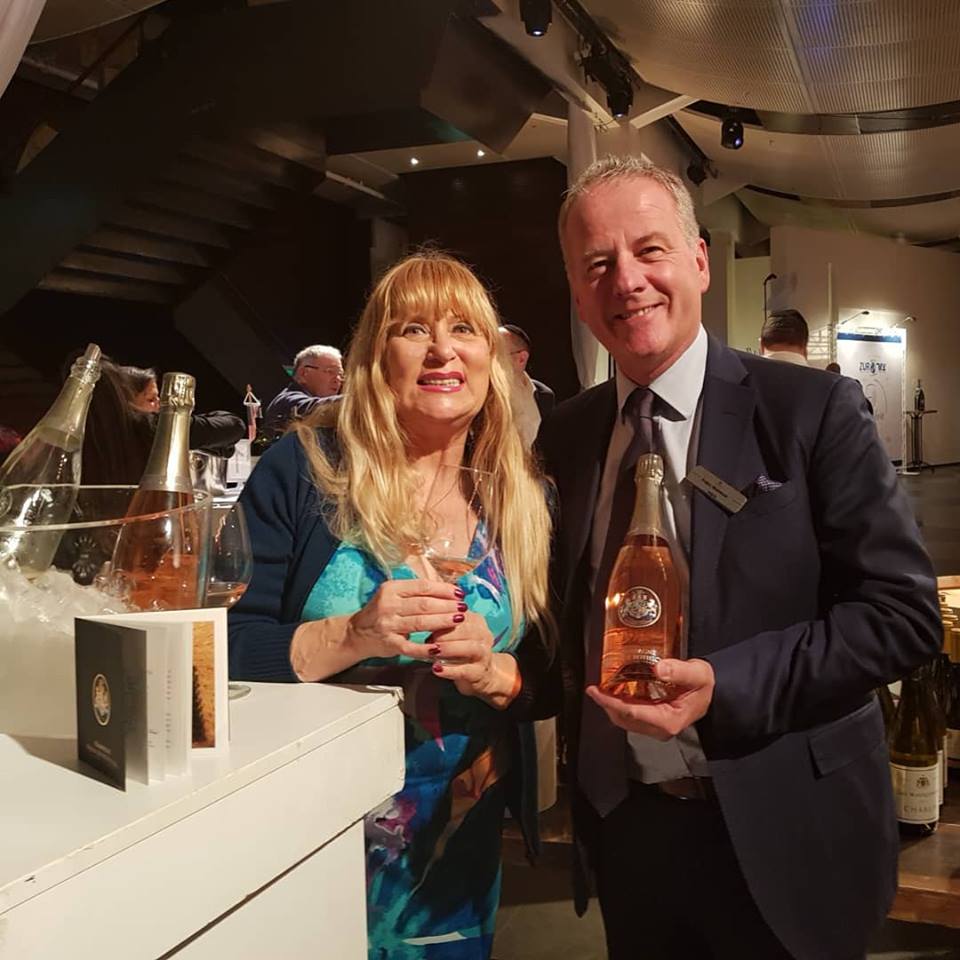 Champagne Baron De Rothschild Rose ( photo)
Domanie Ternynck Pinot noir
Domanie Ternynck Chardonnay
Chateau Piada Sauternes
Chateau Clarke
Chateau Mayne Guyon
Chateau Montiviel Pomerol
Ramon Cardova Albarino
The event in Tel Aviv was accompanied by dishes from local kosher restaurants such as 'The Meat & Wine Co.' (Herzliya), 'Skyline' (Jerusalem) and 'Resto' (Tel Aviv).
To read more about 'Zur World of Wine' refers to the full article at:
https://www.israel-best-trips.com/single-post/Kosher-Food-and-Wine-Experience-KFWE-2019-A-World-Class-Event
Photos by Silvia G Golan
Youtube Stella Szpira
Details

Written by

Silvia G Golan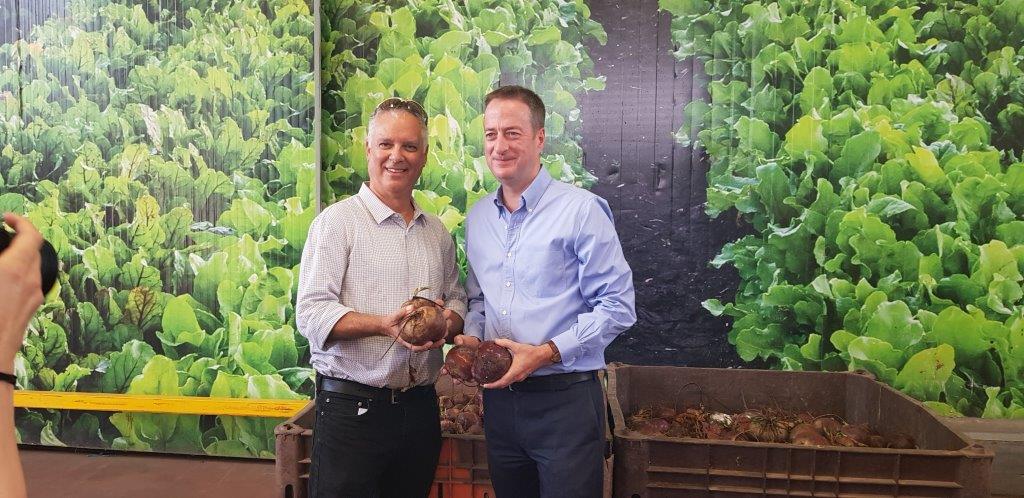 3rd Annual Bridge the Food Gap at Leket Israel Welcomes the British Ambassador
--Leket Israel Third Annual British Volunteering Event – Bridge the Food Gap Welcomes Special Guests British Ambassador David Quarrey and Military Attaché Colonel Westerman --
Thursday, August 9, 2018: Leket Israel hosted its third annual Bridge the Food Gap event at its Logistics Center in Ra'anana for tourists and ex-pats from the UK. Over 100 volunteers turned up for the two hour event where they had the opportunity to sort and pack fresh rescued produce to be distributed to needy Israelis. In addition, Leket Israel was pleased to host members of the British Embassy in Israel, including Her Britannic Majesty's Ambassador to the State of Israel, David Quarrey and UK Military Attaché Colonel Westerman. In addition to the Ambassador and Colonel Westerman, 20 representatives from the embassy rolled up their sleeves to volunteer as well.
Guests were greeted by Gidi Kroch, CEO of Leket Israel, who welcomed the UK visitors to Leket and thanked them for volunteering. "We know that many of you are in Israel on holiday and it takes a special type of person to spend some of that time giving back to those in need" said Kroch. "Hunger doesn't take a vacation and neither do the hardworking volunteers of Leket Israel."
Kroch then introduced British Ambassador David Quarrey and thanked him for coming. "We are honored to welcome our friend and partner Ambassador Quarrey to volunteer at Leket. Your support and cooperation goes a long way in rescuing fresh nutritious food. We appreciate you coming and getting your hands dirty and we hope that other representatives will follow your lead."
The Ambassador then thanked everyone for coming and Leket Israel for inviting him. "Thank you Leket for inviting me and the British Embassy staff to experience the important work that you do. It has been a privilege to make a small contribution and to see the impact that Leket has on so many people and communities across Israel. It was also another reminder of the huge contribution that British olim and visitors make to local communities here."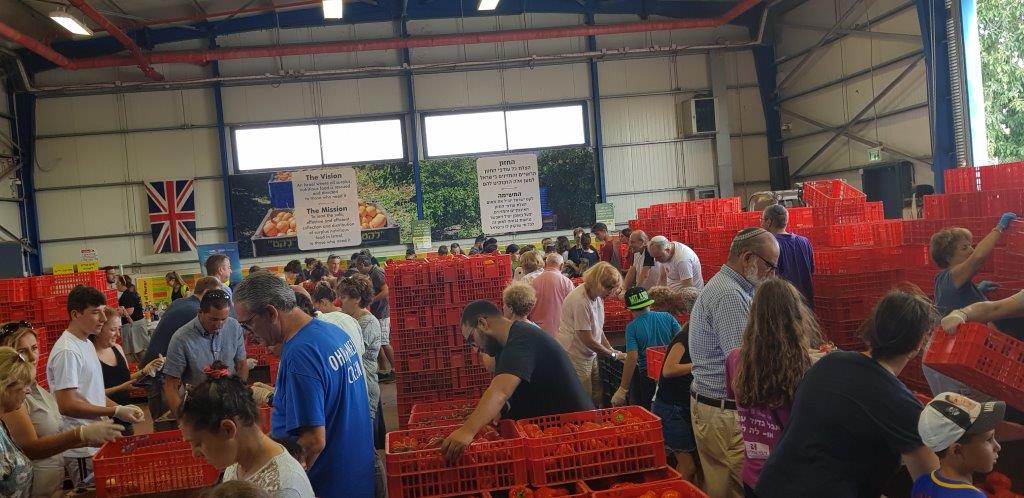 Many of the volunteers were British citizens who moved to Israel and live in nearby cities. "No matter how long you've been in Israel you still always have that connection to your home country" says Zara Provisor, UK Development Coordinator at Leket Israel. "It's nice to have an opportunity to get together with other Brits and do something good."
Altogether the volunteers sorted and packed 5 tons of beets, peppers, cabbages, and onions which will go to feed 1000 needy Israeli families.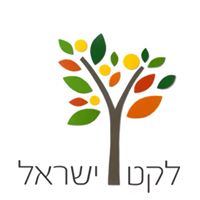 About Leket Israel: Serving as the country's National Food Bank and largest food rescue network, Leket Israel (www.leket.org/en) works to alleviate the problem of nutritional insecurity among Israel's poor. With the help of over 46,000 annual volunteers, Leket Israel rescues and delivers more than 2.3 million hot meals, 31.8 million lbs. of produce and perishable goods to underprivileged children, families and the elderly. This food, that would have otherwise gone to waste, is redistributed to Leket's 200 nonprofit partner organizations caring for the needy, reaching 175,000+ people weekly.
Facebook לקט ישראל Leket Israel
https://www.instagram.com/leket_israel/
Photos by Silvia G. Golan
Details

Written by

Jonathan Danilowitz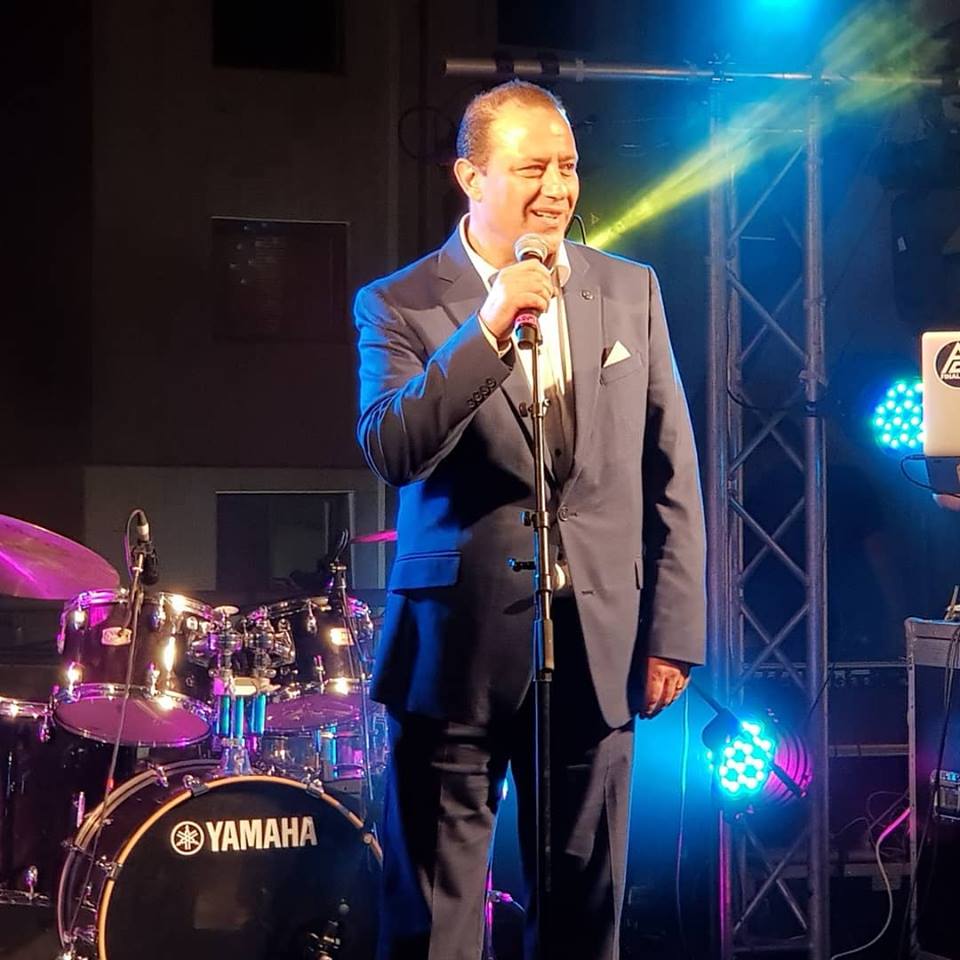 It's a Tel Aviv tradition for the city's travel industry professionals: comes the first signs of autumn and the delightful Sheraton Hotel arranges a roof-top party to host their friends and supporters. Beautiful weather, the beautiful swimming pool, beautiful music, and beautiful people. All the ingredients for a beautiful evening.
And we haven't even mentioned the entertainment, the generous buffet dinner, and the open bar. Classic Sheraton hospitality.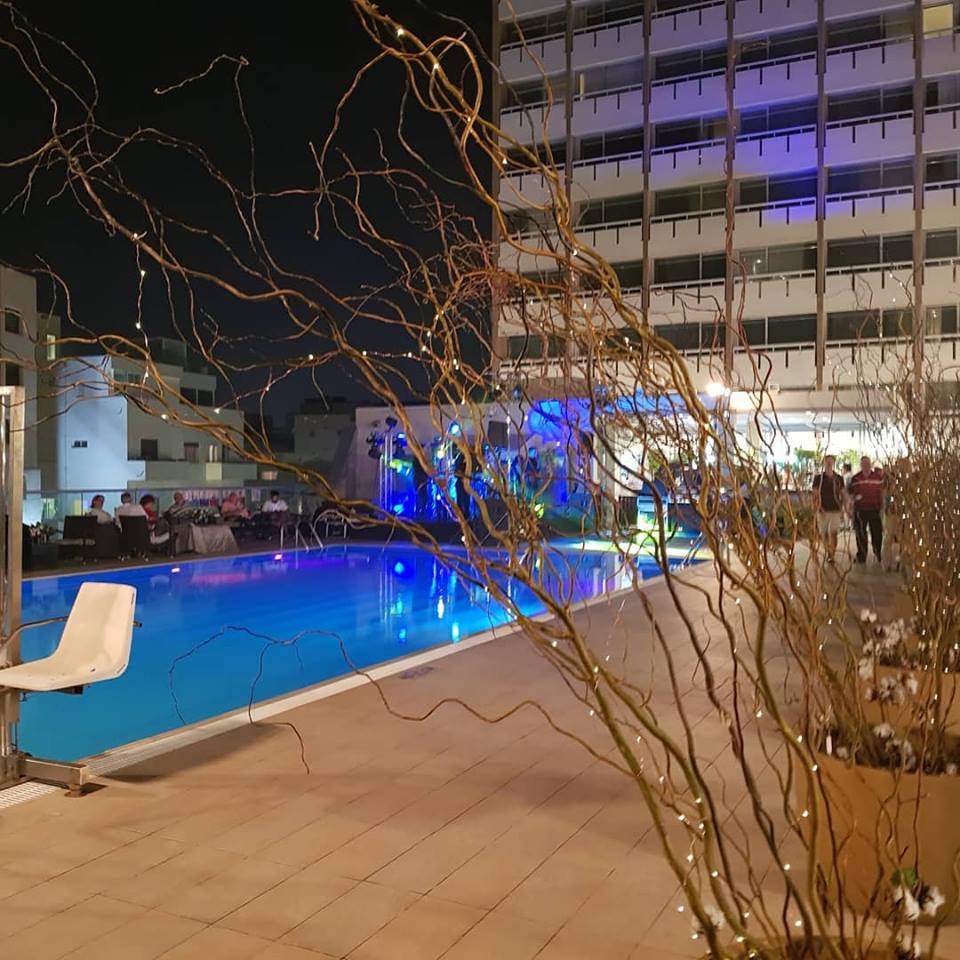 Guests gathered last night to celebrate the end of a wonderful summer tourist season. The whos who of the travel industry, VIPs, diplomats, business people, travelers, and friends met for a celebratory evening. Good food and drinks and much friendship. Enjoying the atmosphere around the scintillating pool, with a cool breeze wafting by – it was a real pleasure.
There was also a special twist to add pleasure for the guests: trained masseurs, with all their equipment, to relieve tension and give the added feeling of relaxation and enjoyment. Listening to relaxing music while a professional worked on your back and neck .... aaaahhhh.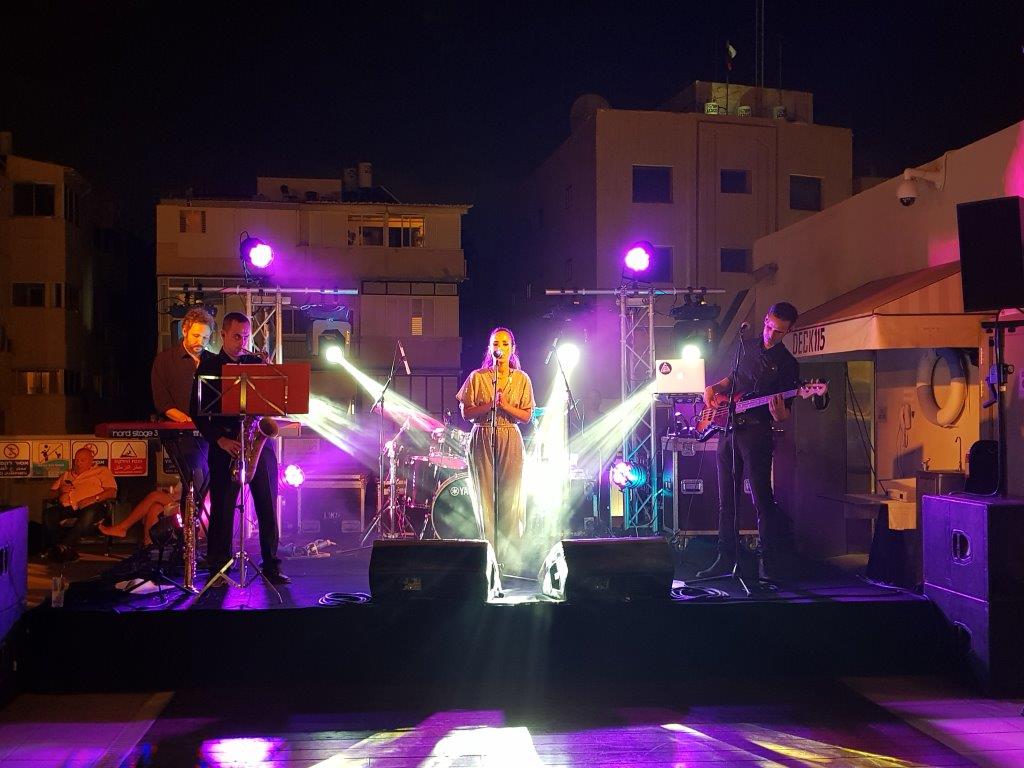 Sheraton took the opportunity to show off their newly designed and redecorated rooms; guests were invited to view two showrooms. Word pictures don't do justice to the fabulous marble bathrooms, the lovely parquet floors, the draperies, carpets and bed linens – not to mention the stunning sea views.
Israel in general, and Tel Aviv, in particular, have a fine reputation with tourists from all over the world. Tourism professionals try hard and it seems to be working. Tourist numbers climb month after month. We have no doubt that the Tel Aviv Sheraton has a played its part in helping achieve Tel Aviv's friendly hosting reputation.
The management and staff of www.diplomacy.co.il have the pleasure of congratulating the hosts on the wonderful party. Thank you!
Photos by Silvia G. Golan
Details

Written by

Buzzy Gordon
The Society for the Promotion of Tourism in Herzliya, in conjunction with the Grape Man, the Center for the Promotion of Wine and Alcohol Culture, and the bartending school "Real Time," will be hosting the fourth annual Cocktails festival next week. The festival will take place on the plaza of the Herzliya Marina on Wednesday and Thursday, July 18-19, 2018, between the hours of 18.00 and 23.00.
Visitors to the festival will be able to taste cocktails created especially for the event, observe mixologists at work, and take home the glasses in which their cocktails were served.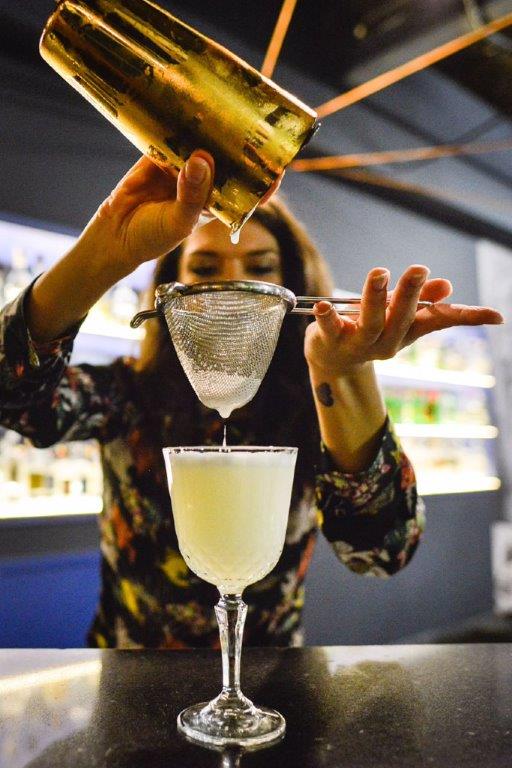 Festival organizers expect that more than 12,000 cocktails will be served over the course of the two-evening festival. The plaza will be decorated with a barbershop theme, and free haircuts will be offered.
Leading global brands of alcohol will be represented at Cocktails, including Jack Daniels, which will unveil three specialty cocktails; Martell, which is sponsoring a female mixologists' competition; and Martini, which (like Jack Daniels) will be supplying glasses emblazoned with the company logo. During the festival, new brands of gin and sake will be introduced, and the Schweppes line of mixers will be featured.
Admission to Cocktails is NIS 99 (NIS 89 if purchased in advance, NIS 59 for Herzliya residents with ID) and includes vouchers for three cocktails. Additional cocktail vouchers may be purchased at the price of NIS 35 for one, or NIS 65 for two.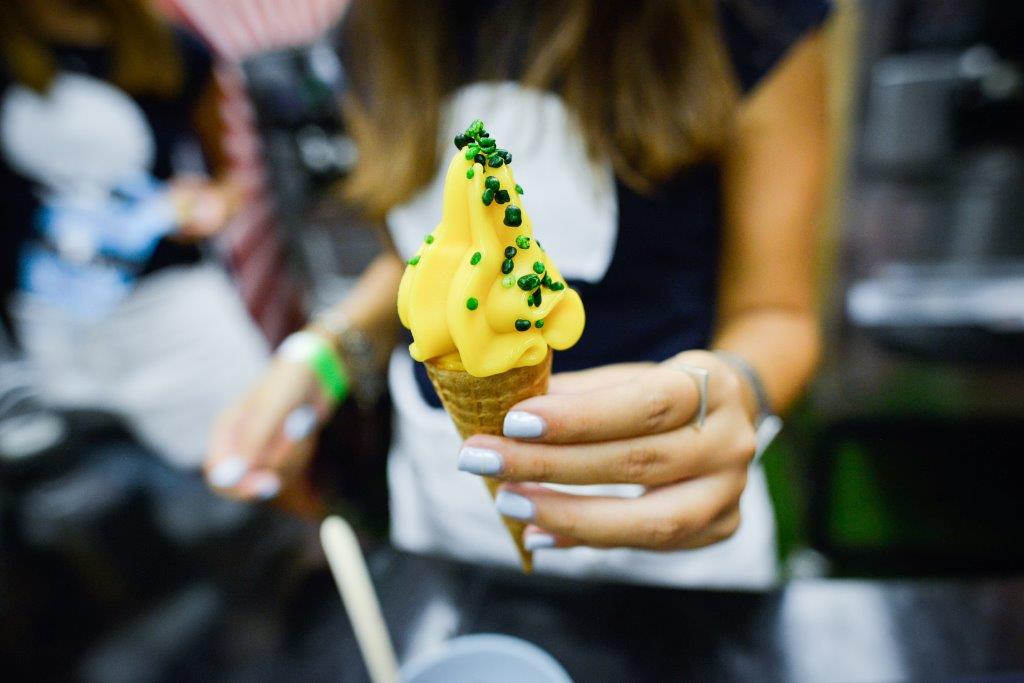 Website: www.grape-man.com/cocktails
Tel. (03) 518-0533
Photo credit: Tom Gantz