Science & Technology
Details

Written by

Israel Innovation Authority
Six winning Israeli startups will take part in the "Israel-India Bridge to Innovation" program and will soon launch pilot programs in India. The program was initiated in meetings between the prime ministers of India and Israel.
Six Israeli startups with innovative technologies in the fields of healthcare, agriculture, and water management have made it to the final stage of the Israel Innovation Authority's "Israel-India Bridge to Innovation" program, launched over the past year during bilateral meetings between the prime ministers of both countries. The 18 companies that were initially selected to participate in this program presented their technologies to CEOs and investors from Israel and India in a Demo Day held last week at the Urban Place complex in Tel Aviv. Six companies were chosen to continue to the final stage where they will pilot their solutions in India.
Among the notable participants taking part in the Demo Day were representatives of India's Invest India agency. The keynote speaker was Rohtash Mal, Chairman of EM3 Agriservices, renowned in India as the "Uber of farmers." The company rents out equipment to farmers based on time or acres farmed, doing away with the need for farmers to purchase expensive equipment and giving them access to advanced technology at low costs.
The six winning companies selected to continue to the pilot stage of the program are:
In Agriculture:
Amaizz, a company that has developed a portable drying device enabling dry storage of agricultural produce – of immense significance in the Indian market, where it is difficult to ship fresh produce.
Biofeed, a company that has developed a device to combat fruit flies, a pest destructive to India's yield of mango and other fruit. India is one of the world's key mango exporters.
In Healthcare:
Zebra Medical, a company developing medical imaging technologies.
MobileODT, a company that has developed devices to diagnose cervical cancer.
In Water Management:
Aquallence, a company that has developed a device to treat water with Ozone.
AMS Technologies, a company that has developed a system to filter industrial water.
The 18 companies initially selected were reviewed by a panel of judges from Israel and India who looked at over 150 applications. The companies took part in a six-month process that included training and workshops, including information regarding Indian markets, together with professional visits, networking events, mentoring and meetings with senior executives and officials, including investors, senior management and experts and entrepreneurs in the fields of water management, agriculture and healthcare.
The Demo Day judges included members of Indian and Israeli companies, including entrepreneur Ofir Shalvi; Adi Vagman, Managing Partner of the AgriNation venture capital fund; Sigalit Berenson, Sales and Service Manager of the Indian-owned Decco SafePack company; Deeksha Vats, Joint President of Sustainability at the Indian corporation, Aditya Birla Group; Rajit Mehta, CEO of the Max Healthcare Institute; and Avi Luvton, Executive Director of the Asia Pacific and Latin America desk at the Israel Innovation Authority.
Eli Cohen, Israeli Minister of Economy and Industry, said: "Following the government decision a year ago to invest 240 million shekels by the year 2020 to promote relations with India in the fields of innovation and technology, the "Israel-India Bridge to Innovation" program is a golden opportunity for Israeli companies in the fields of healthcare, water management and agritech to achieve prominence and to enter such a significant and developing global market – India."
Dr. Ami Appelbaum, Chief Scientist at the Israeli Ministry of Economy and Industry and Chairman of the Israel Innovation Authority, said: "The Israel-India Bridge to Innovation is a springboard for cooperation between Israeli innovators and Indian corporations. The collaboration between India, a massive economy with the largest growth rate in the world, and Israel, the "Startup Nation," to develop technological solutions to various challenges, is synergistic and unique. There is a real mutual desire, backed by substantial investment, to pilot these cooperative ventures in India in order to solve pressing global challenges specifically in India but all over the world as well."
Avi Luvton, Executive Director of the Asia Pacific Desk at the Israel Innovation Authority, emphasized that the "Bridge to Innovation" program comes at a peak in Israeli-Indian relations that began more than a year ago and which has been strengthened by bilateral visits by both prime ministers, reflecting an era in which many new opportunities are opening up within the Indian economy.
Details

Written by

Silvia G Golan
FinTech Junction 2018 conference is taking off
The conference will bring together the pioneers and leaders of the financial technologies in Israel's largest international FinTech conference
This year's edition will take place on Sunday, June 24 at Hilton Tel Aviv
Ben Pelled, FinTech Junction CEO: "Banking is at the end of an era. Startup companies are disrupting the financial services by creating new faster, more efficient and with lower costs. The FinTech revolution is here and at the conference, we'll hear all about it."
FinTech Junction 2018, Israel's largest FinTech conference, connecting leaders and startups in Finance, Technology, Blockchain & Crypto.
The conference, organized by People & Computers, will take place on Sunday, June 24, from 08:00 – 18:00, at Hilton Tel Aviv, and will attract 1,200-1,500 attendees: leaders and startups from the financial industry, banks, insurance companies, fintechs, investors, academia, fintech communities, from Israel and around the world.
Where Startups & Leaders in Finance, Technology, Blockchain & Crypto Meet
Building Together the Future of Financial Services
Israel's largest fintech conference is back! Following the success of FinTech Junction 2017, we're happy to present FinTech Junction 2018. This year we're expecting 1,500+ professional attendees from Israel and from around the world: CXO's, entrepreneurs, investors, innovation and fintech leaders from the leading startups, fintechs, banks, financial institutions, hubs, accelerators and investment companies, private, public, and government-owned.
Our conference will cover the latest and hottest trends shaping the future of financial services, including cryptocurrencies & ICOs, open banking, mobile banking, regulation, cybersecurity, AI, P2P platforms, and more.
FinTech Junction is brought to you by People & Computers – Israel's leading tech media outlet and conference organizer. The company organizes and produces an average of 150 events a year attracting 75,000+ professional attendees and featuring the leading figures in technology and business.
Meet & Connect
Meet the leaders of fintech: the best startups, investors, CXOs, decision makers and fintech and innovation managers in the world's leading fintech companies, banks, financial institutions, VCs, and governments.
Watch, Hear & Learn
Watch, hear & learn from the best thinkers and doers in fintech. Dive deep into the technology, business cases, latest trends and critical questions that are shaping the financial services industry.
Startup Competition
Pitch your startup at the FinTech Junction Startup Competition for a chance to win some amazing prizes (and attract investors along the way).
At the conference, we expect exciting news items, thoughts, and announcements from interesting speakers from Israel and around the world. The full list of speakers and program is available on the conference website.
https://www.fintechjunction.com/
FinTech Junction is organized by People & Computers – Israel's leading tech media outlet and event organizer & producer. The company organizes 150 conferences and events a year.
Details

Written by

Silvia G Golan
Bar Refaeli, Amar'e Stoudemire, and Uri Levine Join Forbes in Israel for First-Ever Under 30 Summit Global FORBES UNDER 30
Forbes Under 30 Summit Global will gather an elite community of young international entrepreneurs in Tel Aviv and Jerusalem, May 6-10, 2018
#Under30Summit
TEL AVIV (April 25, 2018) – Forbes released today speakers and the agenda for the first-ever Forbes Under 30 Summit Global which will take place in Tel Aviv and Jerusalem, May 6-10, under the theme "Innovation, Exploration, and Inspiration." The event will bring together an elite community of young international entrepreneurs from the U.S., Europe, Asia, Africa and the Middle East, as culled from Forbes' 30 Under 30 lists around the world.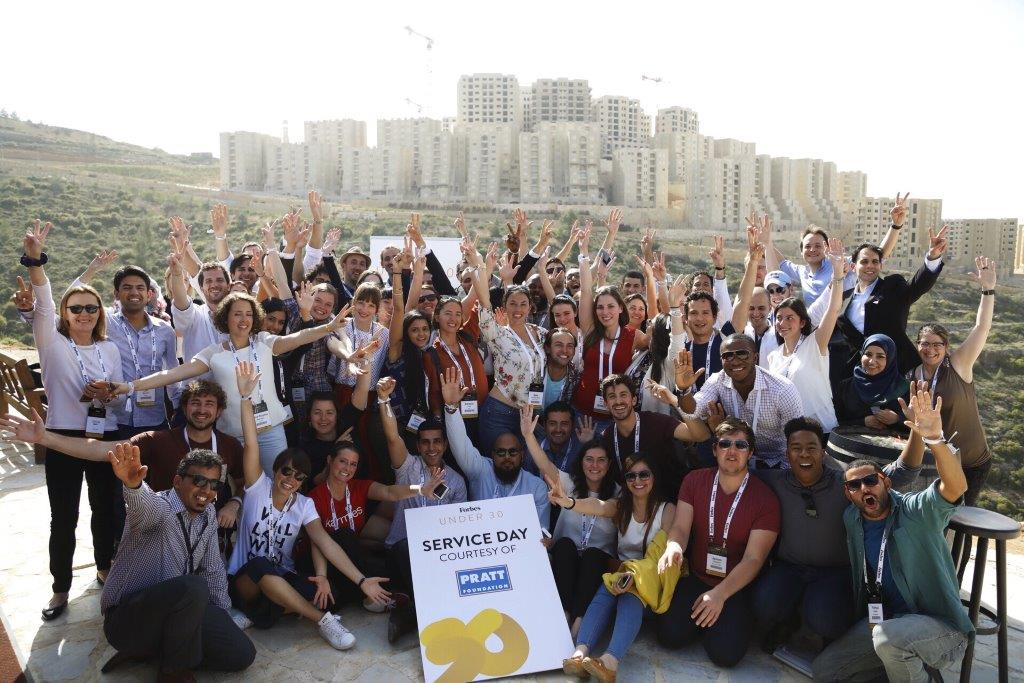 At the summit, Forbes will feature panels, interviews, performances, pitch competitions and keynote addresses, showcasing the most cutting-edge innovators and disruptors, and will provide mentorship from successful business leaders. To view the agenda and speaker line-up, please visit: https://www.forbes.com/forbes-live/event/under-30-summit-global/.
Speakers who will participate in the summit include:
Amar'e Stoudemire, Professional Basketball Player, Actor, Author, Producer & Philanthropist

Bar Refaeli, Model, Entrepreneur, Partner & Owner, Carolina Lemke Berlin

Dr. Ruth Westheimer, Media Personality, Author & Sex Therapist

Kevin Olusola, Musician, Pentatonix

Jennifer Marcou, General Manager, Global Demand Center Relationship Marketing and Privacy, Microsoft

Lonne Jaffe Managing Director, Insight Venture Partners

Uri Levine Co-Founder & Chairman, FeeX; Co-Founder, Waze

Melvin Chen, Founder of StarLake Capital

Yossi Vardi, Internet Entrepreneur

David Fialkow, Managing Director, General Catalyst Partners

Luke Schoenfelder, Co-Founder & CEO, Latch

Katini Yamaoka, Artist & Musician

Lior Krengel, Head of Startups, monday.com
"For the first time ever, we're assembling 30 Under 30 honorees from around the world in one place," said Randall Lane, Chief Content Officer, Forbes Media. "This amazing program leverages the incredible opportunities of our host cities, with the idea that both our participants and the region will see significant gains from this event."
The summit will offer rich cultural immersion activities and a unique global networking environment. Forbes Under 30 Summit Global attendees will have the opportunity to mentor and inspire the next generation of young superstar entrepreneurs in the local communities of Israel.
The morning of Sunday, May 6, Forbes Under 30 Summit Global women participants will ring the Opening Bell at the Tel Aviv Stock Exchange. The summit will officially kick off in the evening with a Taste of Israel Food Festival, bringing the best bites of the region into one place, at sunset, for an opening reception on the shores of the Mediterranean.

On May 7, participants will gather in Tel Aviv for a day of content focused on "Innovation," while enjoying access to an entire Forbes Under 30 Village showcasing displays from young startups, rapid-fire content stages, workshops, networking areas, a VIP lounge and more.

The morning of May 8 will be devoted to VC and Startups, a founders and funders experience in Tel Aviv's startup scene, Forbes is assembling 15 of the world's greatest venture capitalists in the world, from Midas List honoree David Fialkow of General Catalyst to Jerusalem Venture Partners founder Erel Margalit, to partners from Accel, Bessemer and others. Each of these legends will listen to rapid-fire pitches and provide instant advice and feedback. On the adjacent stage, founders and funders alike share their money-raising stories and strategies.

Also on May 8, summit participants will head to Jerusalem for exploring and touring, including a guided tour of the Old City in Jerusalem. The night will close out with a food and bar crawl at the Shuk, the old market of Jerusalem.

May 9 will focus on "Inspiration -- Making a difference, leaving this region better than we found it." Participants will visit sites across Israel and Palestinian cities to cultivate conversations about achieving actionable solutions. The day will end with the Forbes Under 30 All-Night Desert Music Festival featuring Kevin Olusola from Pentatonix.

On May 10, the summit will conclude with a day of inspiration and reflection, starting at sunrise at the Masada fortress and the Dead Sea.
About the Forbes Under 30 Franchise
Forbes' 30 Under 30 franchise is a global platform, which comprises Forbes 30 Under 30 lists featuring young game changers published in print and online all over the world, live summits in the U.S., Asia, Europe and Israel, and an Under 30 Channel on Forbes.com. Nominations are now open for the Forbes 30 Under 30 Class of 2019 - www.forbes.com/30-under-30-nominations/.
To access Forbes magazine's 2018 30 Under 30 list, please visit: www.forbes.com/30under30/#/.
Partners and Sponsors of the 2018 Forbes Under 30 Summit Global
The Presenting sponsors of the Summit are Carolina Lemke Berlin and Microsoft. The Supporting sponsors are Israel Discount Bank, monday.com and Panaya.
For more details on this year's Forbes Under 30 Summit EMEA, please visit: www.forbes.com/forbes-live/event/under-30-summit-global/.
To join the conversation on social, use #Under30Summit.
Photo courtesy Forbes
Details

Written by

The Weizmann Institute of Science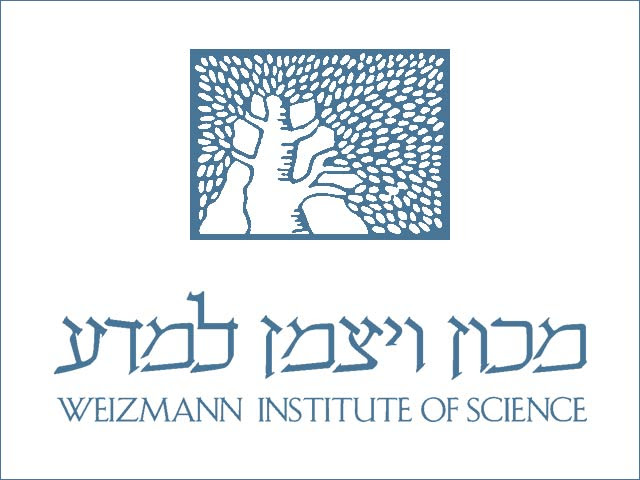 Return of the Scientists
The Weizmann Institute of Science presents: Science on Tap 2018
When: Wednesday, May 23, at 8:30 pm. Dozens of top scientists and outstanding research students from the Weizmann Institute of Science will be in 51 bars in Tel Aviv to talk with the patrons. Their subjects will be open scientific questions that are being addressed on the cutting edge of world science.
Why are we so different from one another? Why in a democracy (a government of the people) are the people not really in control? Why does evolution sometimes need "a little help from its friends?" Why did I decided to "dance my doctorate?" Why do we need friends? Why won't we be settling Mars anytime soon? Why does a zebra wear pajamas and how does this tie into brain research? Why do we humans still have noses, and how does this affect our relationship with the world? Why does G-d play dice with the world? Why is a crow like a writing table?
Science and the city: The Weizmann Institute of Science has a mission to share scientific knowledge and the excitement and adventure we experience when we expand the boundaries of human understanding. This is the ninth time that Weizmann Institute scientists have ventured into the Tel Aviv scene, and the 13th such event in the country. The first of its kind in Israel, the "On Tap" formula has since been copied by numerous organizations in Israel and around the world.
Science on Tap is organized in conjunction with Time Out Tel Aviv and the HEMDA school in Tel Aviv.
All lectures will be in Hebrew. For more information go our website:
write This email address is being protected from spambots. You need JavaScript enabled to view it.,
or call 972-8-934-3856.
Details

Written by

Silvia G Golan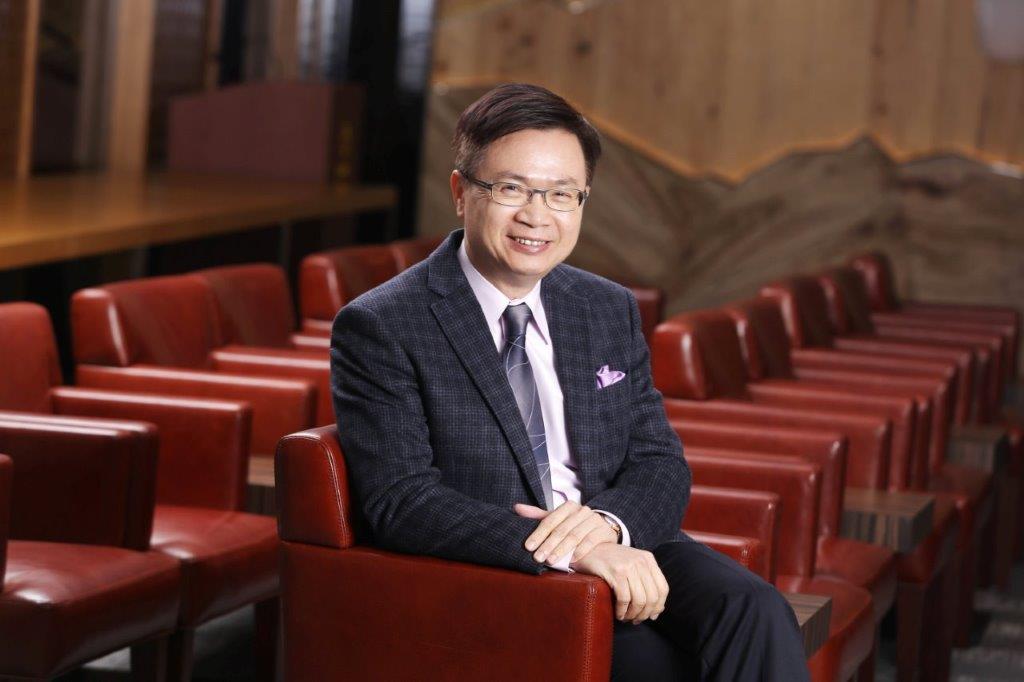 Photo Mr James Huang
A high-level delegation from Taiwan, headed by the Chairman of TAITRA, James Huang, will arrive in Israel on April 29 to visit the Israeli companies in Hi-Tech sectors and Startups to explore business opportunities between Israel and Taiwan
The President & CEO of TAITRA , Walter Yeh will host an important seminar on Taiwan AIoT Industry & COMPUTEX 2018 – on April 30 in Tel Aviv to develop ties between start-ups from both countries and to reveal the opportunities to expand Israeli technologies to the Asian market
This is a preliminary seminar for Taiwan AIoT ecosystems and one of the world leading ICT, IoT & Startups trade shows "COMPUTEX 2018" which will be held from June 5 to 9, 2018 in Taipei, Taiwan, organized by TAITRA (Taiwan External Trade Development Council); The event will be accompanied by the top management team from TAITRA, a delegation from various ICT&VC companies who will networking with senior Israeli executives from startup companies from the sectors of ICT, IoT, Accelerators and Venture Capitals
TAITRA Chairman, James Huang, will arrive in Israel on April 29 with a delegation of Taiwan senior executives from ICT, IoT and venture capital funds to expand the cooperation between start-ups from Taiwan and Israeli start-ups and to reveal the opportunities to expand Israeli technologies to the Asian market.
This important seminar will be held in Tel Aviv, at the Carlton Hotel on April 30, 2018, between 10:00 am and 1:00 pm, in order to present Israeli start-ups and investors in venture capital funds with the potential of cooperation and penetration of Israeli technologies into the Asian market in general and Taiwan in particular. TAITRA Chairman, James Huang, and senior executives from the ICT and VC sectors will attend the networking , as well as representatives from Taipei Economic & Cultural office in Israel and senior executives from the Israeli start-up industry, venture capital funds, Israel innovation Authority, Israel export institute and ICT Industry Association Israel.
Photo The President & CEO of TAITRA , Mr Walter Yeh.
COMPUTEX, organized by TAITRA, is considered the largest ICT , AIoT and Startups trade show in Asia and will take place between 5 and 9 June 2018. The exhibition will showcase the various applications & solutions of AI , IoT , VR & AR. The exhibition has been operating since 1981 continuously. COMPUTEX 2018 will host more than 1600 exhibitors from 30 countries and attracts over 40,000 foreign visitors from over 165 countries. .Among the exhibitors are giant companies such as Microsoft, Intel, Alibaba, Amazon, Nvidia, Essencore , Supermicro, Delta, Acer, Asus, MSI, Cooler Master, EDIMAX, Flytech, GIGABYTE and more who will showcase their latest products at the show. One of the signature events during the trade show called COMPUTEX Forum will focus on the main theme of Ubiquitous Intelligence. A lineup of global ICT leaders will be keynote speakers to share the future trends of AIoT, blockchain, autonomous driving etc. and their insights.
At the COMPUTEX trade show there is a special exhibit called "InnoVEX", which is the third edition at COMPUTEX and will host over 300 global start-ups from all over the world this year to present their most innovative technologies and to mingle with Taiwan OEM, OEM providers, global venture capitalists , startup accelerators and global strategic partners. InnoVEX at COMPUTEX 2018 will be held from June 6 to June 8,
The event in Tel Aviv includes an overview of Taiwan AIoT industry, preview on "COMPUTEX 2018" addressed by TAITRA; cooperation opportunities with Taiwan smart manufacturing addressed by Advantech; Taiwan startup ecosystems addressed by Epoch Foundation; Smart City IoT addressed by LITE-ON TECHNOLOGY CORP; networking and more.
President & CEO of TAITRA, Walter Yeh, said: "We view the seminar in Israel as an important milestone for the world leading ICT/AIoT/ Startups trade show - COMPUTEX . For 38 years, COMPUTEX keeps its global leading position and has been evolving in parallel with global ICT trends across all the important developments of the ICT industry, from hardware and internet to the solutions and applications of AI, IoT, and VR/AR today. This year, it will continue to Build Global Technology Ecosystems and include themes such as AI & Robotics, 5G, Blockchain, IoT, Innovations & Startups and more activities such as Int'l Press Conference, Opening Ceremony, COMPUTEX Forum and InnoVEX Forum, Pitch Contest & Demo".
Further details about the conference at the link:
https://taitra.form-wizard.net
And about COMPUTEX 2018:
https://www.youtube.com/watch?v=S02Kvgy6XDc#action=share
Photos Courtesy: TAITRA.