Science & Technology
Details

Written by

Technion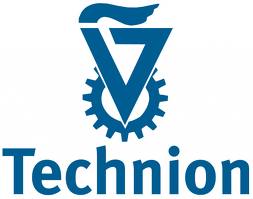 Technion won a NIS 10 million grant from Israel's Council for Higher Education (CHE) in the "New Campus Vision" competition
Technion - Israel Institute of Technology won a NIS 10 million grant for the advancement of entrepreneurship and innovation as part of a "New Campus Vision" competition of the Council for Higher Education. Israeli Education Minister Naftali Bennett and Chair of the CHE's Planning and Budgeting Committee Prof. Yaffa Zilbershats announced the winners.
The grant will be used to establish t-hub – The Technion Entrepreneurship and Innovation Center, based on the strategic plan for entrepreneurship and innovation formulated by the university during the past two years. Technion is the only academic institution to win the competition individually.
"The grant from the Council for Higher Education comes at a perfect time," said President of the Technion Prof. Peretz Lavie. "Two years ago we initiated a comprehensive initiative aimed at developing and promoting entrepreneurship and innovation activities on the Haifa campus connecting them to the new branches of Technion in New York and China. The grant will enable the Technion to make a significant change in the scope of its entrepreneurial activities and to realize the establishment of the Technion Entrepreneurship and Innovation Center, t-hub, which will take the entrepreneurial culture on campus to new heights."
Since its establishment, the Technion has championed the integration of basic science and applied research, striving to advance scientific knowledge while cultivating the desire to exploit it for the benefit of humanity.
Technion has nurtured entrepreneurial thinking for many years and has pioneered the development of curricula for all students. The first entrepreneurship course was founded 30 years ago on campus, initiated by Distinguished Prof. Dan Shechtman, a Nobel Laureate in chemistry.
Technion alumni are largely responsible for the creation of the "Start-Up Nation." Within 20 years, since 1995, Technion alumni have established more than 1,600 companies that have generated more than $30 billion and created nearly 100,000 jobs. The university is also regarded worldwide as an incubator that fosters entrepreneurship and was recently ranked 39th in the world in the number of patents registered in the United States in 2017.
Innovation and entrepreneurship are embedded in Technion's DNA and much of the research conducted by faculty members has led to applications benefitting Israel and the world. A recent example is Mazor Robotics, which started out in the robotics lab of Prof. Moshe Shoham of the Faculty of Mechanical Engineering at Technion and was recently sold to Medtronic for $1.6 billion.
"Technion goals in entrepreneurship and innovation are to develop and promote technological and scientific excellence among its students, teachers, and researchers while providing tools for creative and entrepreneurial thinking," said Prof. Adam Schwartz, Technion Senior Executive Vice President and Chair of the Entrepreneurship and Innovation Center. "These tools are designed to solve engineering, technological and scientific challenges over the course of a professional career - whether in start-up companies, in industrial, civilian, or security companies, in companies that benefit the public or in academia. Technion will integrate such thinking and activity in all its components and will establish the Entrepreneurship Center to concentrate, promote, and empower the entrepreneurial culture throughout the campus."
t-hub will serve as a focal point for all entrepreneurial activities of Technion faculties; will encourage entrepreneurial thinking through teaching, research, and practical experience; and enable each student, faculty member, and others to experience entrepreneurial activities through centralized activities as well as by encouraging local initiatives.
The Center will integrate values of entrepreneurship and creativity into campus culture, in study programs and in applying and commercializing research results with the aim of training engineers and scientists to lead technological innovation in Israel. This center will lead in harnessing the scientific activity on campus for the benefit of the Israeli economy and the world.
t-hub will turn Technion into a leading center for scientific-technological initiatives that will serve the university and its surrounding environment. The Center will train Israel's next technology leaders and strengthen its economy out of a national responsibility for promoting Israel through research, development, and technology. The Center will be headed by Prof. Eyal Zussman, the Center's academic director and Dr. Dana Sheffer.
The Technion's Entrepreneurship and Innovation Center has many partners among Israel's leading industrial and hi-tech companies including Teva, Rafael, and Alpha Omega.
"The establishment of an entrepreneurship center at the Technion is a necessary step for the northern region which will lead to a change in the socio-economic situation in the area," said Technion alumnus Imad Younis, President of Alpha Omega. "In light of the high level of technological education at Technion, and in view of the entrepreneurship gap between Israel's center and its periphery, Technion is the academic body best suited to connect the various populations in the periphery and lead a significant change in the field of entrepreneurship making it accessible to all."
"Rafael is proud to be a partner in the Technion Entrepreneurship Center and is happy that it won," said Technion alumnus Dr. Irit Idan, executive vice president of research development at Rafael. "The two entities have been intertwined for seventy years of partnership. The Entrepreneurship Center at Technion and the Entrepreneurship Center at Rafael in Teradion will work synergetically as a hub for incubation and innovation."
"Teva is proud to create a new and unique framework of academic-industrial cooperation with Technion, which will support the mutual needs and objectives of both sides to promote Israeli innovation, the development of a talent pool, and to train the next generation of industrial leadership in Israel, especially in bio-pharma," said Iris Beck-Codner, Executive Vice President of Global Brand & Communications at Teva. "This cooperation represents another tier of Teva's commitment to the State of Israel - as outlined by the President and CEO Kåre Schultz – while strengthening the company's global management headquarters in Israel, research and development, and production activities in Israel."
Details

Written by

Technion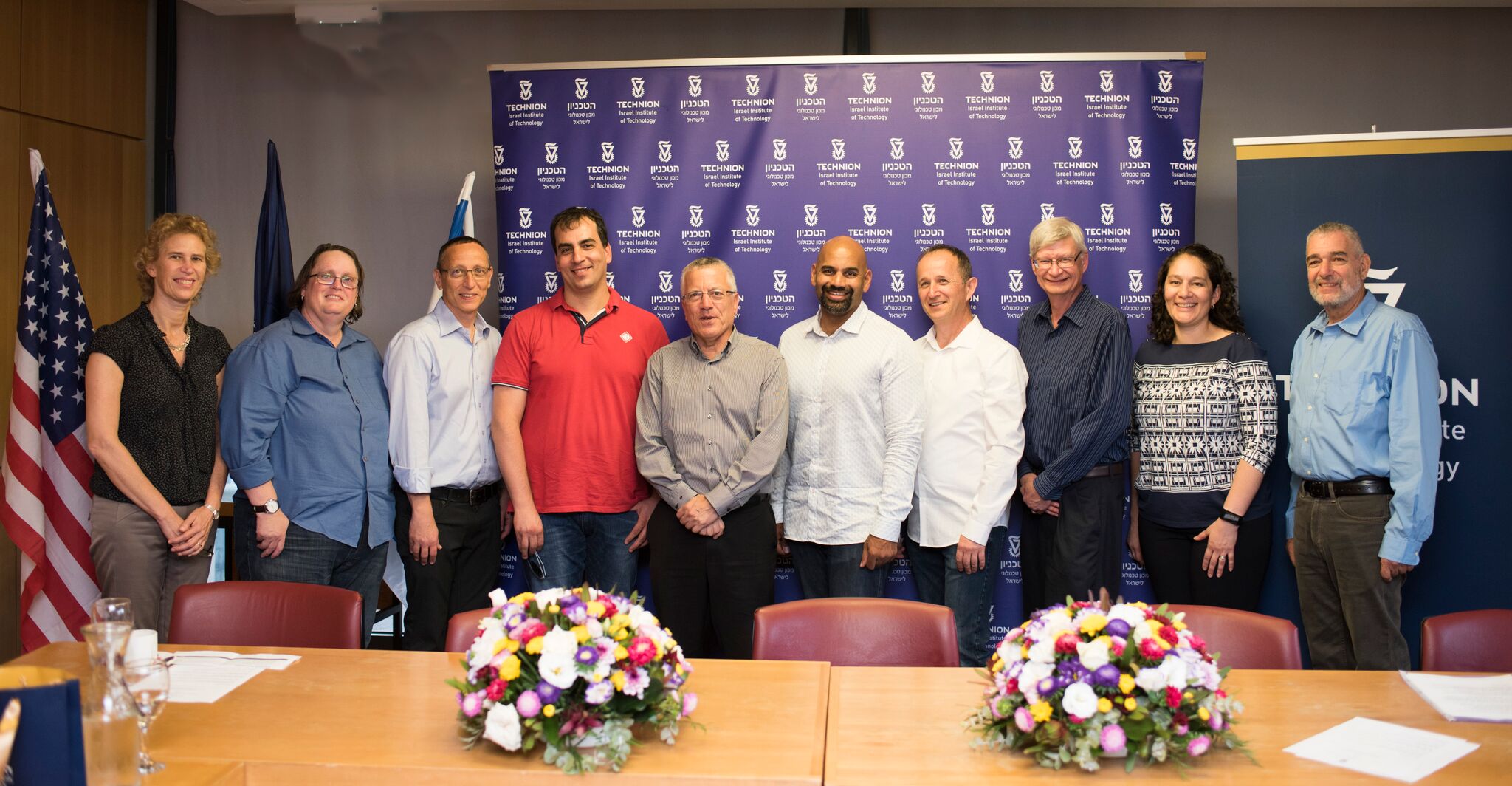 The Technion - Israel Institute of Technology and Intel Corporation inaugurated a new Center for Artificial Intelligence (AI) yesterday, Monday, October 8th. The Center is chartered with advancing research in AI fields and collaboration between Technion and Intel researchers.
Intel's Dr. Michael Mayberry, chief technology officer, and Naveen Rao, corporate vice president, and general manager of the Artificial Intelligence Products Group, represented Intel at the inauguration of the new AI Center. Prof. Boaz Golany, vice president for External Relations and Resource Development, Prof. Wayne Kaplan, executive vice president for Research, Prof. Nahum Shimkin, dean of the Andrew and Erna Viterbi Faculty of Electrical Engineering, Prof. Dan Geiger, dean of the Computer Science Department and Prof. Carmel Domshlak, Dean of the William Davidson Faculty of Industrial Engineering and Management, represented the Technion.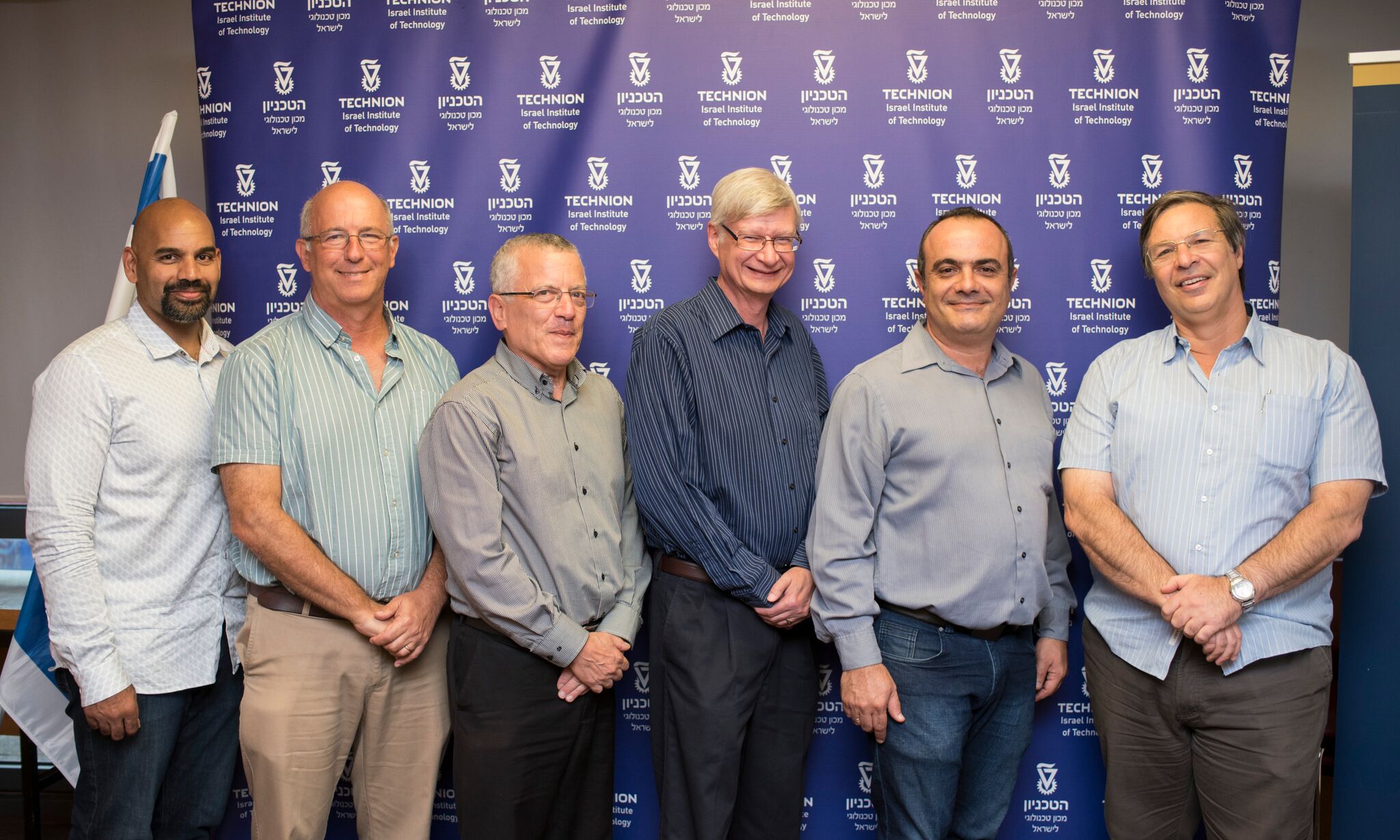 Prof. Shie Mannor from the Technion Andrew and Erna Viterbi Faculty of Electrical Engineering will head the Center. "The Technion is the leading university in Israel in the field of artificial intelligence and is one of the top ten universities in the world in the field," Mannor said. "In 2018 the Technion ranked 7th in the CS Rankings: Computer Science Rankings. The Technion has about 20 faculty members whose main field of research is computational learning and another 40 [researchers] are working in related fields. The majority of the researchers come from the Faculty of Computer Science, the Faculty of Electrical Engineering, and the Faculty of Industrial Engineering and Management and some of them are from other faculties such as Medicine and Biology."
Mannor added: "As part of this collaboration with Intel, the company will support research projects of Technion faculty members engaged in computational learning and artificial intelligence together with Intel researchers. The research will cover a variety of areas, including natural language processing, deep learning, and hardware optimization for different learning algorithms."

Intel Israel CEO Yaniv Garty said, "We are proud of the cooperation with the Technion, which will promote Israeli technology and Intel's technological leadership in the field of artificial intelligence."
"Intel is a leader in this field and the research center will help further advance AI innovation. I have no doubt that we will achieve breakthroughs that will lead to significant developments in the coming years. Intel has always maintained a close cooperation with Israeli academia, which has included many contributions, support of teaching programs, scholarships for outstanding students, joint research and more," he said.

Prof. Boaz Golany, Vice President for External Relations and Resource Development added: "The Technion intends to expand its activities in the fields of machine learning and intelligent technology in the next few years and the joint activity with Intel is one of the first steps in this direction. We are working to raise unprecedented resources to support basic research in the field and in parallel, to work with leading companies such as Intel to promote applications in a wide range of fields including healthcare, autonomous vehicles, smart environments, home, and industrial robots and more."

Intel and The Technion have maintained close ties for many years. In 2009, Intel awarded The Technion the "Intel Award" in recognition of the university, whose graduates were the founding nucleus of the company's branch which was established in Haifa in 1974. To date, Intel supports some Technion's labs and funds many scholarships for students at the Technion, including specifically supporting outstanding students in electrical engineering and computer science.
Captions:
Intel and Technion teams

(L-R) Naveen G. Rao, Prof. Dan Geiger, Dean of Computer Science Department, Prof. Boaz Golany, Dr. Michael (Mike) C. Mayberry, Dean of the Faculty of Industrial Engineering and Management Prof. Carmel Domshlak and Dean of The Viterbi Faculty of Electrical Engineering Prof. Nahum Shimkin

Credit: Shitzu Photographers, Technion Spokesperson's Office
Details

Written by

Prime Minister's Media Adviser
We will continue to take strong and determined action against Iran's attempts to station forces and advanced weapons systems in Syria. Whoever threatens us with destruction puts himself in similar danger, and in any case will not achieve his goal.
Following is an excerpt from Prime Minister Benjamin Netanyahu's remarks today (Wednesday, 29 August 2018), at the renaming ceremony for the Shimon Peres Negev Nuclear Research Center:
"Shimon aspired toward peace but he knew that true peace can be achieved only if our hands strongly grasp defensive weaponry. In the Middle East, and in many parts of the world, there is a simple truth: There is no place for the weak. The weak crumble, are slaughtered and are erased from history while the strong, for good or for ill, survive. The strong are respected, and alliances are made with the strong, and in the end peace is made with the strong.
This process, of normalization by leading countries in the Arab world with the strong State of Israel, is happening before our eyes on a scale that would have been impossible to imagine a few years ago. This process bears hope within it that, in the end, the cycle of peace will be completed. But it is impossible to deny the fact that there are yet many enemies in this region and beyond.
But our enemies know very well what Israel is capable of doing. They are familiar with our policy. Whoever tries to hurt us – we hurt them.
I am not spouting slogans. I am describing a persistent, clear and determined policy. This is our policy. It is backed by appropriate deployment, equipment, preparedness and – in the hour of need – appropriate orders.
We are working to prevent Iran from establishing a military presence in Syria. We will not relent in pursuit of this goal just as we did not relent in bringing about the cancellation of the bad nuclear agreement with Iran, a goal which was seen as impossible when I put it on the international agenda for the first time several years ago.
In the diplomatic sphere, we will continue to apply pressure on the dangerous, extremist regime in Iran. Just yesterday we saw the fruit of this pressure in remarks by the Iranian President who said that many among the Iranian people have lost hope in the future and strength of Iran due to the resumption of economic sanctions. In the military sphere, the IDF will continue to take strong and determined action against Iran's attempts to station forces and advanced weapons systems in Syria. No agreement between Syria and Iran will deter us; neither will any threat deter us.
Whoever threatens us with destruction puts himself in similar danger, and in any case will not achieve his goal."
PM Netanyahu at the renaming ceremony for the Shimon Peres Negev Nuclear Research Center
PM Netanyahu at the renaming ceremony for the Shimon Peres Negev Nuclear Research Center .
Photo: GPO/Kobi Gideon
Details

Written by

Israel Innovation Authority

Israel Innovation Authority: 9 Leading Israeli Biotech Companies to Participate in 25th Annual BIO International Convention

The 25th annual BIO International Convention will be held from June 4th-7th in Boston. The conference, considered the world's largest and most prestigious biotechnology conference, will host 16,000 professionals from more than 74 countries, showcasing the best and most promising new companies and developments in medical technology and life sciences. Nine leading Israeli biotech companies will be participating.
"The conference is a dynamic and professional platform for the exchange of ideas, experiences, insights, and best practices pertaining to biotechnological innovation," said Israeli Minister of Economy and Industry, Eli Cohen. "It is intended to provide solutions to some of the most pressing and important global challenges, such as: treatment of chronic illnesses, improving public health in the digital age, feeding growing populations and keeping up with global energy demand."
"Israel will be represented at the conference by an impressive national pavilion which will include nine leading companies carefully selected by the Israel Innovation Authority, with support from the Israel Advanced Technology Industries (IATI). These companies represent Israeli innovation in various fields of the life sciences," Cohen added.
EIMindA, amongst the companies representing Israel, has won international recognition for revolutionizing the field of brain technology by leveraging machine learning and IoT for analyzing brain function patterns. Other Israeli companies attending include BiomX, a company developing microbe-based technologies and medicines for treating acute chronic illnesses such as cancer and obesity, and; Taliaz, a company that has developed an artificial-intelligence based smart platform helping physicians match anti-depressants to their patients according to specific genetic and health characteristics.
Aharon Aharon, CEO of the Israel Innovation Authority, which has participated in the conference for the past 20 years and facilitated the Israeli national pavilion for the past decade, said: "The Israel Innovation Authority's goal is to increase support for a dynamic medical and pharmaceutical ecosystem, with the goal of positioning Israel as a global leader in these fields. The Authority aspires to bring significant multinational companies in the field to Israel and is pleased to offer several avenues of support for entrepreneurs, helping them maximize their potential. These include programs encouraging the establishment of R&D centers in biotechnology and medicine for multinational companies and startups, promoting technological infrastructure, providing financing and offering cooperation platforms supported by the Authority together with counterparts from 65 countries around the world."
Israel Shamai, Head of the Americas Desk at the Israel Innovation Authority, noted: "The BIO International Convention is an important event and incredible opportunity for Israeli innovation in the health and biomedical industries. Companies that have taken part in this conference in the past have reported success in forging groundbreaking deals, funding, collaboration agreements, and ties with strategic partners that were the direct result of meetings held during the conference."
The nine companies representing Israel in Boston this year are:
BiomX
Cell Cure Neurosciences LTD
EIMindA
FutuRx LTD
Mitoconix
Nucleix Ltd
Pluristem Therapeutics Inc
TALIAZ Ltd
VBL Therapeutics
Details

Written by

Silvia G Golan
VDroom has launched a machine-learning based smart gallery that displays the hotel's best images in an optimized order. Israeli start-up VDroom continues to surprise and reinvent the field of hospitality
In recent years, the field of hospitality has gone through a virtual revolution of the booking process, and this is precisely where VDroom is aiming - Led by Michal Hubschmann and her team, the company has recently begun working with several multinational chains and is increasing the number of clients joining at a rate of over 100% a month over the past year.
Following this success, VDroom has launched a smart 360°/VR gallery that is displayed right by the hotel's 2D gallery. Based on machine-learning, the gallery has the ability to identify and display the best performing images in order to increase chances of conversion. The algorithm knows how to calculate the most relevant parameters in order to display the images in the most efficient order.
"In recent years something has been happening in the virtual field," says Hubschmann. "There is also a push on Google and Facebook's part, and we are taking advantage of this opportunity, using our intuitive user interface - we run hundreds of tests simultaneously in real time to achieve this level of search engine optimization. In fact, we approach the hotels and apartment owners and tell them - if you leverage your images you can also leverage your revenue.
"The hotels and rental apartments invest millions of dollars in commissions to keep their properties at maximum capacity. Property owners need to ask themselves how they can distinguish themselves from the competition in order to increase their revenues and the value they provide to their customers"
What is the secret that makes this technique work so well?
"The secret is in the simplicity and in the efficiency of the technique. Nowadays, hardly anyone makes a hotel room booking without looking through TripAdvisor and getting an opinion about the hotel. In fact, it's the most trusted advice available to anyone who orders a room. We managed to prove that 360°/VR images provide the optimal solution to this issue, by allowing your guests to feel as if they were actually present in the room and touring the hotel. All the other solutions on the market are technologically very heavy, have long loading times and have no machine-learning in the picture display. The simplicity is that in two clicks you get to feel like you are right in the room - in a room that suits you!
What does the hotel need to do in order to connect with this service?
"In fact, the hotel doesn't need to make any developments or change anything on the site - You receive a finished product that links to the existing hotel or rental apartment site and can begin leveraging direct bookings and revenues".
Where did you acquire your experience in this field?
"I lived in the Netherlands for about 16 years and that was where we first established a company in the field of online hotel reservations - and with about 80 employees and a turnover of 100 million euros a year it is already a proven success. Together with the team that worked with us for years, we reunited to establish VDroom. All of our employees are from the hospitality industry and are well acquainted with this field. We can provide a solution that's simple to operate and proven to work, increases hotel room bookings by 35 percent and exposure on Google SERP while remaining very affordable and cost-effective."
https://www.youtube.com/watch?v=XU-sGID17dU
Photo VDroom