Visits
Details

Written by

The Jewish Agency for Israel
JERUSALEM, ISRAEL – Some 27,000 immigrants arrived in Israel in 2016, according to estimates by The Jewish Agency for Israel and the Ministry of Aliyah and Immigrant Absorption, compared to the 31,000 who arrived in 2015. Aliyah (immigration to Israel) from Russia and Brazil rose significantly over the past year, while immigration from France and Ukraine dipped. The data released today is preliminary but offers solid indications of Aliyah trends for the past year. The final statistics will be made available mid-January, as they are every year.
Some 7,000 immigrants arrived in Israel from Russia, which topped the Aliyah chart in 2016, compared to 6,600 who arrived in 2015. Approximately 5,500 immigrants arrived from Ukraine, compared to the 7,221 who came last year. An estimated 5,000 new immigrants came from France, compared to 7,900 in 2015. Aliyah from the United States hit 2,900 immigrants, compared to 3,070 last year. These four leading sources of Aliyah also led the list in 2015 and 2014, although France—which led the chart in recent years—has slipped to third place.
Aliyah from Brazil increased significantly, with the arrival of some 760 new immigrants this year, compared to 497 in 2015. 620 immigrants arrived from Belarus (compared to 600 last year), 650 from the United Kingdom (775), and 272 from South Africa (236).
Immigration to Israel has come to be characterized by youth: approximately 5,150 of the new immigrants were 17 or under, 9,500 were between the ages of 18 and 35, 3,000 were between 36 and 45, 4,600 were between 46 and 65, and just over 3,000 were 66 or older.
Most of the new arrivals have professional backgrounds in industry, construction, and food services (some 5,000 individuals in total), high tech and engineering (2,400), the humanities and social sciences (1,900), medical and paramedical fields (1,150), and accounting and law (1,080).
11% of the immigrants decided to make Tel Aviv their new home, while 10% moved to Jerusalem, 9% to Netanya, 8% to Haifa, 6% to Ashdod, 5% to Bat Yam, 4% to Ra'anana, 3% to Rishon LeZion, 3% to Be'er Sheva, and 3% to Ashkelon.
Chairman of the Executive of The Jewish Agency for Israel Natan Sharansky said: "The high numbers of immigrants over the past two years were due, in part, to a series of external factors that have changed or disappeared, at least for the moment. At the same time, despite the downward shift this year, we see that the long-term trends continue and the number of immigrants to Israel, particularly from Western countries, remains high compared to the averages of the past fifteen years. This is evidence of the fact that Israel continues to draw Jews from around the world seeking to live lives of meaning and identity. At the same time, the numbers also indicate that the State of Israel must invest further efforts in finding solutions for the swift integration and absorption of the immigrants, with an emphasis on employment, particularly recognition of professional and academic certifications. The Jewish Agency will continue its efforts to promote Aliyah and strengthen both Jewish identity and connections to Israel among Diaspora Jewry. Thousands of Jewish young people from around the world came to Israel this year in order to participate in The Jewish Agency's unique Israel experience programs, including Masa Israel Journey with nearly 12,000 participants, Onward Israel with some 1,600, and Machon Youth Leadership Training with some 430. These numbers are constantly on the rise and they attest to the success of these unique frameworks in drawing dynamic, educated young people to get to know Israel firsthand and strengthening ties within the global Jewish family."
Minister of Aliyah and Immigrant Absorption Sofa Landver said: "Over the past year, I returned to the Ministry of Aliyah and Immigrant Absorption after a one-year absence. I never managed to cease dealing with Aliyah and absorption and so, even during my absence, I continued my unceasing efforts in the realm of Aliyah and absorption. Since my return to the ministry, I am proud to say that we are in the midst of a wave of activity and Aliyah. The special emphasis that I placed on encouraging Aliyah is bearing fruit and we are finishing the year with 27,000 new immigrants. We are strengthening and building new projects in the realms of employing immigrants and encouraging entrepreneurship across the country, with an emphasis on Jerusalem, the Negev, and the Galilee. We have continued to act in order to remove barriers to immigrants' employment and we reached a particular high in job placements this year. I fought and managed to increase the annual budget for local authorities, to increase activities with young people and students, and I will not give up and will continue to act ceaselessly in the realm of housing, along with our achievements this year. Our work in the field of Aliyah and absorption is challenging and extensive, but I believe that when those who deal with Aliyah and absorption do so from the heart, with faith and vision, success is guaranteed. I wish us all that we will continue to place the immigrants at the center of our work, to ease their new lives in Israel by removing barriers, minimizing bureaucracy, and making information more accessible, and of course to continue encouraging immigration to Israel."
Details

Written by

Yad Vashem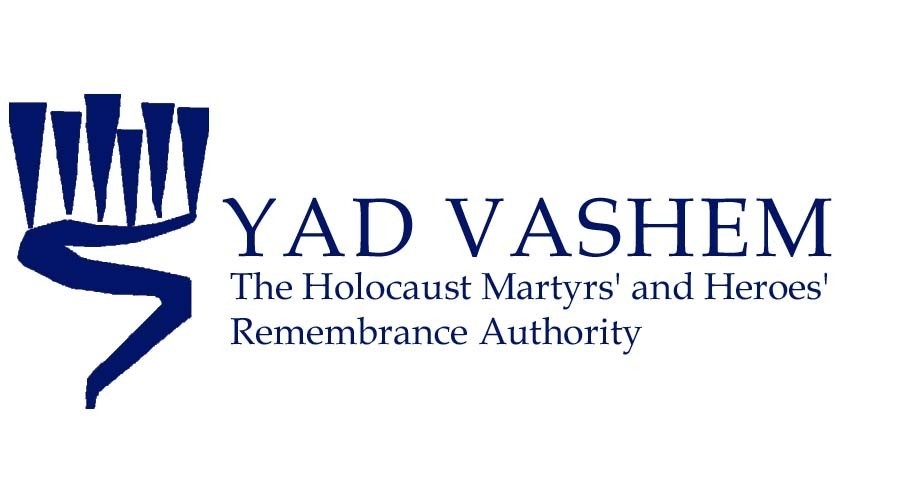 "
"Our major challenge today is to ensure that young people will be able to deal with the Holocaust, that it will be significant for them, that they connect to it, that it helps build their identity as Jews and as human beings, and this conference accomplishes these goals" Yad Vashem Chairman Avner Shalev
The four-day conference will open with an address by Israel's Minister of Education and Minister of Diaspora Affairs Naftali Bennett. Closing remarks will be given by Chairman of the Jewish Agency for Israel Natan Sharansky
(22 December 2016 – Jerusalem) For the first time, over 200 Jewish day-school principals, headmasters and senior Jewish Studies educators, from 34 countries and six continents around the world, will be gathering at the Yad Vashem International School for Holocaust Studies for a four-day conference, entitled "The Shoah and Jewish Identity: Challenges in Jewish Education." The international conference will be the largest and most prestigious gathering of leaders in Jewish education from some 25% of all Jewish day schools worldwide. Throughout the course of the conference, leading experts from Yad Vashem will present its unique and cutting-edge pedagogical approaches relating to Holocaust education.
Israel's Minister of Education and Minister of Diaspora Affairs Naftali Bennett will address the conference plenary regarding the timely topic of Jewish Identity: Challenges of in the Diaspora. At the conclusion of the conference, Chairman of the Jewish Agency for Israel Natan Sharansky will speak on the topic of the Jewish People, Israel and Memory of the Shoah.
Over 40 leading experts in Holocaust commemoration, documentation and education will be presenting at the conference, including: Chairman of Yad Vashem Avner Shalev; Pedagogical Director of the International School for Holocaust Studies and Fred Hillman Chair of Holocaust Documentation Shulamit Imber; Director of the International Institute for Holocaust Research Dr. Iael Nidam Orvietto; and Director of the Yad Vashem Archives Division and Fred Hillman Chair for Holocaust Documentation Dr. Haim Gertner. Yad Vashem Academic Advisor and world-renowned Holocaust expert Prof. Yehuda Bauer will speak about the effects of the Shoah on Jewish communities in Europe before, during and immediately following the Shoah, illustrating how in some instances Jewish life and identity was preserved while in others it completely broke down.
There will also be a session dedicated to the memory of the late Holocaust survivor and Nobel Peace Laureate Prof. Elie Wiesel.
As the conference is taking place during the holiday of Hanukah, each evening a celebratory Hanukah candle-lighting ceremony will be held, using authentic Hanukiot (menorahs) that survived the Holocaust. World-renowned Holocaust survivor and Chairman of the Yad Vashem Council Rabbi Israel Meir Lau will light the Hanukah candles on the first evening of the conference, 26 December 2016.
The final day of the conference will feature leading Jewish students from various college campuses from around the world, discussing contemporary issues of antisemitism and the challenges faced in this volatile arena. Rabbi Lord Jonathan Sacks, former Chief Rabbi of United Hebrew Congregations of the Commonwealth, will also be addressing the conference via video on this subject.
Lily Safra Chair of Holocaust Education and Director of the International School for Holocaust Studies Dr. Eyal Kaminka reflected on the importance of this conference: "Yad Vashem is establishing the framework for educating future generations on the history of the Shoah and how it relates to our current Jewish identity. This is a challenge for all Jews around the globe, which is why it is so important that so many educators from Jewish day schools are coming together here, at the International School for Holocaust Studies, to be part of this discussion."
"Never before has there been as comprehensive a discussion of this type and at this level," explains conference organizer Ephraim Kaye, Director of the Jewish World and International Seminars Department at the International School for Holocaust Studies. "The goals of the conference are to explore how Jewish schools around the world are teaching the Shoah today, in what ways Yad Vashem can assist in the process, and the future of Holocaust Studies in the greater Jewish community."
The main plenary proceedings of the conference will take place in English with simultaneous translation in Spanish, French and Russian. The panel deliberations, roundtable discussions and workshops will be conducted in various languages, some also with simultaneous translation.
For a complete schedule of the conference proceedings, please click here
About the International School
Since the creation of the International School over 20 years ago, Yad Vashem has been leading the way in developing and disseminating tools to effectively educate the public about the history of the Holocaust. The International School conducts over 70 teacher-training seminars for educators from around the world every year, providing them with the necessary tools to teach the history of the Holocaust to their pupils. Among other topics to be presented at this conference are Jewish identity vis-à-vis the Holocaust, the challenges of modern-day antisemitism on campuses, and informal teaching methods, such as trips to Poland and community-based education.
The International Conference is made possible by the generous support of the Asper Foundation, the Adelson Family Foundation, the Conference on Jewish Material Claims Against Germany, the Genesis Philanthropy Group and the Israel Ministry of Diaspora Affairs.
Yad Vashem, the World Holocaust Remembrance Center, was established in 1953. Located in Jerusalem, it is dedicated to Holocaust commemoration, documentation, research and education. www.yadvashem.org
The International School for Holocaust Studies at Yad Vashem serves as a world center for Holocaust education, attracting students and educators from around the globe. Each year, the International School engages with more than 300,000 Israeli students and soldiers, as well as thousands of educators and students from Israel and abroad. Guided by its unique pedagogical philosophy, the International School continually develops educational materials, cutting-edge online pedagogical tools and teacher-training activities in order to create tailor-made programs suitable for different age groups and classrooms in over 60 countries.
Details

Written by

IDF Spokesperson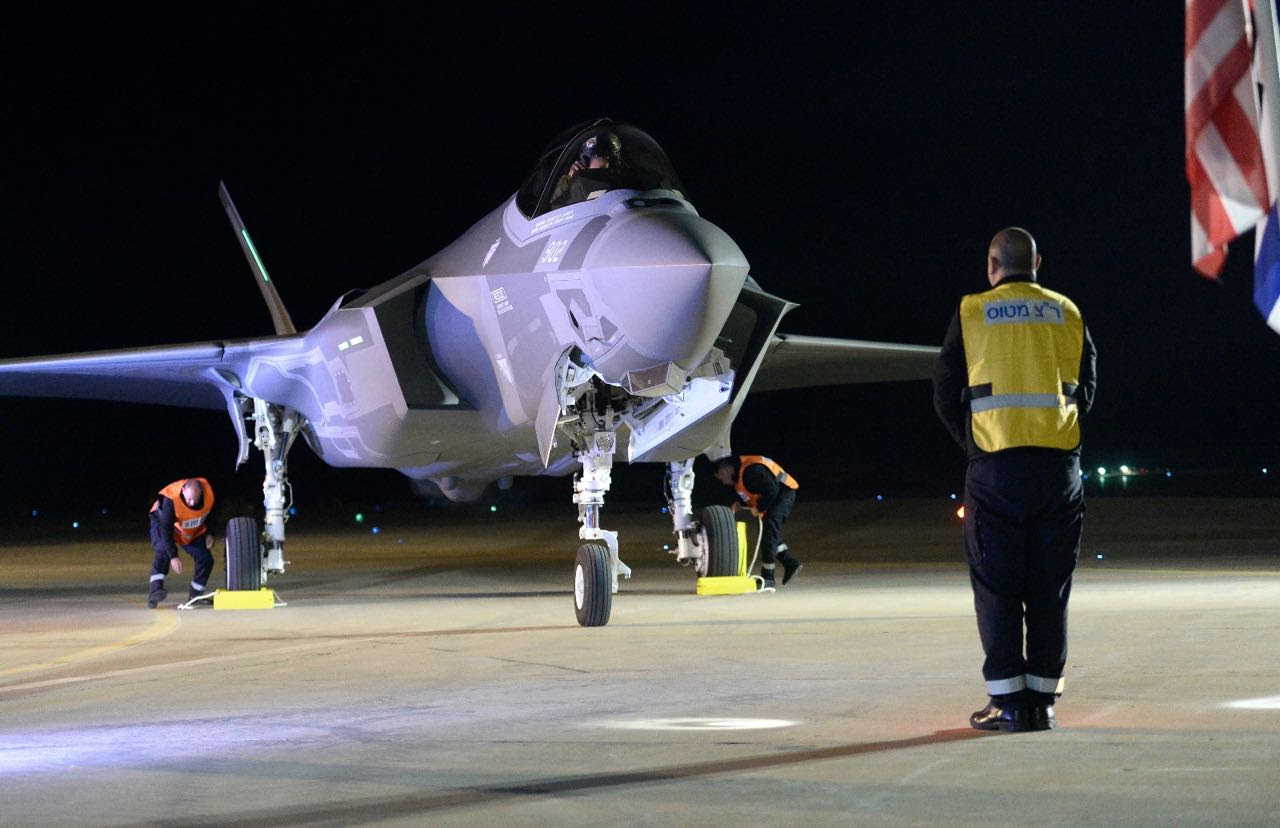 Today, December 12, 2016, the first two Adir (F-35) aircraft landed at Nevatim Airbase.
The aircraft were received in a ceremony attended by the President of Israel, Mr. Reuven (Ruvi) Rivlin, Prime Minister, Mr. Benjamin Netanyahu, Minister of Defense, Mr. Avigdor (Evet) Liberman, United States Secretary of Defense, Mr. Ashton Carter,
IDF Chief of Staff, Lieutenant General Gadi Eizenkot, Israel Air Force Commander, Major General Amir Eshel, and senior Israel Air Force officials.
The Adir is the world's most advanced stealth aircraft with breakthrough operational capabilities which make it an offensive and defensive asset across multiple platforms and fronts.
The incorporation of the Adir into the Israel Air Force is a central component of the long arm operational capabilities of the IDF, enabling action with flexibility in any scenario in order to ensure the continued safety and security of the State of Israel.
President of the state of Israel, Mr. Reuven (Ruvi) Rivlin: "The Adir aircraft redefines Israel's abilities of deterrence. It re-defines the IDF's long arm. It redefines the realm of our ability to operate. Right now all of our many enemies know that they are exposed and vulnerable and that they should not harm Israel. The landing of the Adir completed Israel's long effort that is to build its military power for generations to come looking for the long-term. Over the years, the State of Israel and the Israel Air Force insisted on being one of the best and most advanced forces in the world based on the simple understanding that one cannot be first among equals in this region. A significant, deep, and qualitative strategic gap needs to be created in comparison to the countries that desire our destruction and against the countries that are arming themselves at this very moment and see Israel as their benchmark. From today on, this important task will be placed on the shoulders of the Adir - a task that will have
to be carried out in the foreseeable future."
Prime Minister of the state of Israel, Mr. Benjamin Netanyahu: "Today, our military strength is bolstered with this significant addition. The Adir pilots and the Adir aircraft will be capable of operating in every arena - whether it be from close or from afar. I also want to say this very clearly: Anyone who thinks of attacking us will be attacked. Anyone who thinks to destroy us places themselves in existential danger. This is a prerequisite for ensuring our future. History teaches us a simple lesson: Weak nations do not survive. They invite themselves to attacks and are prone to collapse. The weak are trampled upon and the strong are respected. Only strength creates deterrence; only strength inspires respect; only strength produces alliances - and only
strength brings peace. We will continue to bolster our security and build up our forces."
Air Force Commander, Major General Amir Eshel: "Tonight begins a fascinating encounter between a man and the machine, between our excellent pilots and the maintenance teams, to the technological progress in the field of aviation. This encounter is expected to bring new ideas and great abilities. The aircraft will become more and more blue and white, both operational and by its technological systems. Every Adir will be a powerful offensive machine, information and control center and will operate in the most advanced patterns in a completely different way from what is known. In 2017 the aircraft will be operational and we will operate it in a way that will exceed the expectations of its planners. The Adir will become an accelerator for the
IAF in its whole. We intend to leverage the systematical abilities to new peaks, both in offense and defense. The aerial power will become more lethal, combined and relevant."
Details

Written by

Taglit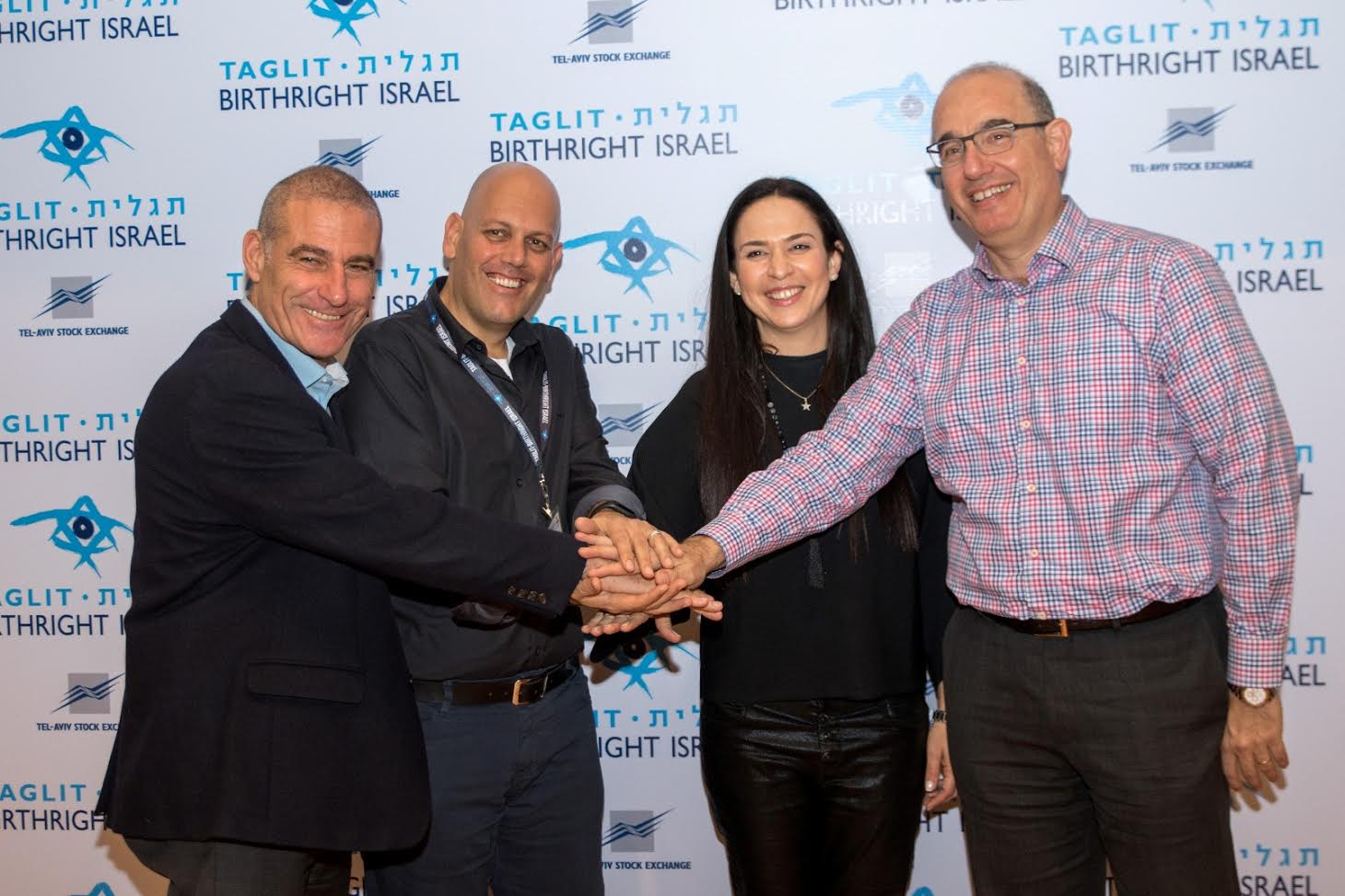 Last night's event marked the 2016-17opening of the Center showcasing Israel's contributions to global entrepreneurship, innovation and technology
Nearly 200 business leaders, entrepreneurs, philanthropists and other supporters, gathered last night in a celebration of the Birthright Israel Innovation Center, which was established in partnership with the Tel Aviv Stock Exchange (TASE). Following a successful summer season, where over 13,000 young Birthright Israel participants and dozens of delegations from Israel and around the world visited the Innovation Center, the opening of the Center to nearly 15,000 future young Birthright Israel participants and distinguished guests was declared.
Gidi Mark, CEO of Birthright Israel, Yoram Tietz- Birthright Israel Excel Chairman and Managing partner of EY Israel, Yifat Oron, CEO of LeumiTech, Simon Litsyn, Engineering Fellow of Sandisk, Igal Bareket, VP of Marketing at Tel Aviv Stock Exchange, Gil Dvora, Entrepreneur, Tova Dorfman Executive Director of the Steinhardt family Foundation & David Gappell, Director of the Schusterman Foundation- Israel, were among those who attended the event.
The Innovation center offers visitors a presentation of Israel's greatest achievements in various fields, related to entrepreneurship, innovation and technology. An interactive exhibition displaying various fields characterizing the contribution of Israel, such as agriculture, medicine, and cyber security, science, transportation, aerospace and more is also on display in addition to lectures by various Israeli entrepreneurs who share their personal success stories.
The Center operates in a multilingual format, with a program in French, English, Spanish, Russian, Chinese, and Hebrew. Group and public tours will be open to the public by appointment.
Gidi Mark, Birthright Israel CEO said at the event that "Birthright Israel is the Start Up of the Nation" in front of dozens of Hi-Tech executives. "Birthright is the greatest Start Up that was established by the State of Israel and the Jewish people, both in terms of quality and quantity. Before Birthright Israel was founded, 17 years ago, 2000 students arrived to Israel each year and through Birthright Israel, nowadays, tens of thousands of young Jews from around the world visit Israel annually. Israel is a platform for new beginnings and we are proud to give our participants the opportunity to experience Israel and the Start Up Nation for themselves."
In 2017, the Center is expected to host over 45,000 visitors who will help spread the word about Israel and the global impact it has had as the Start Up Nation.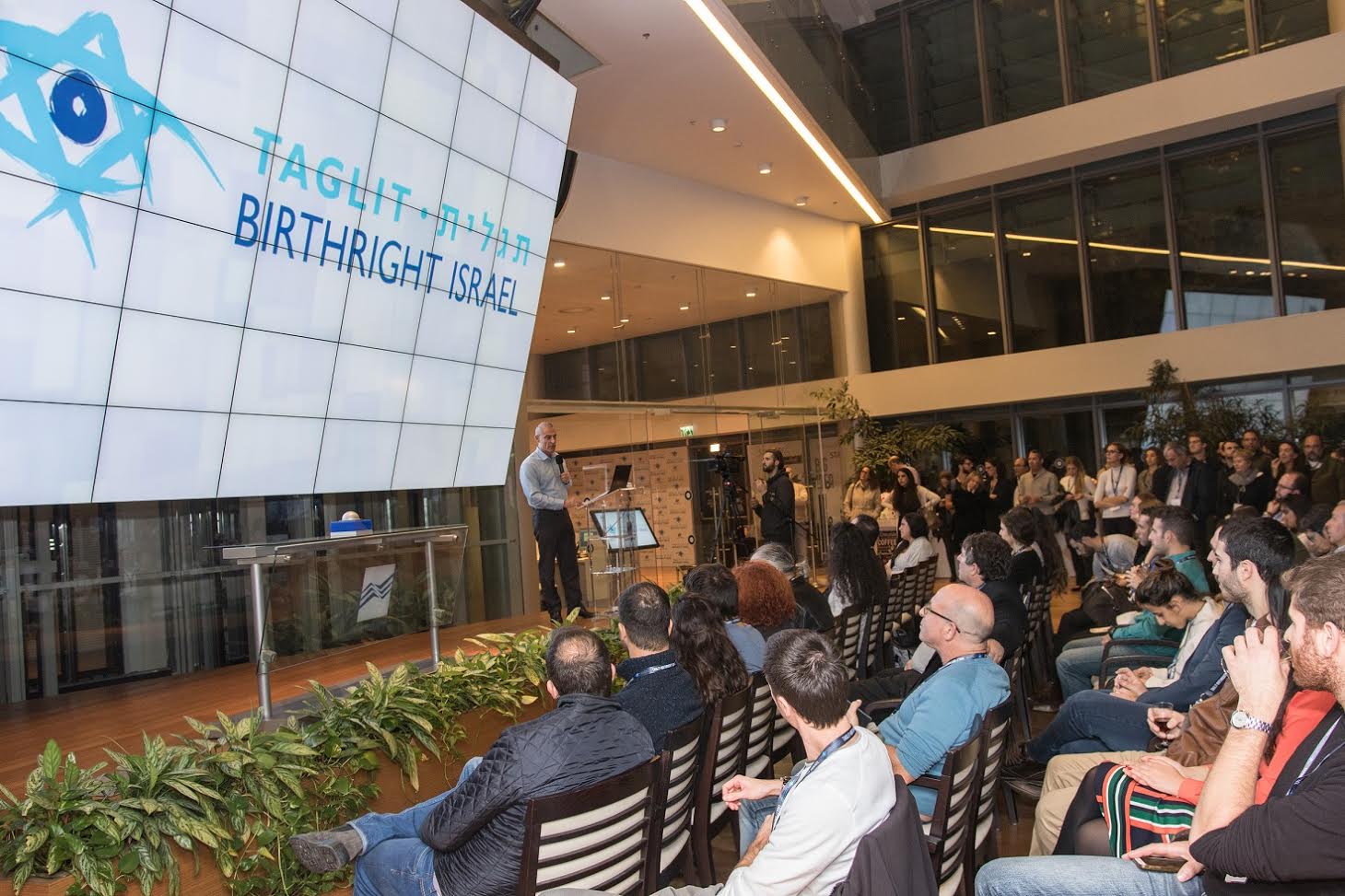 Birthright Israel has a unique, historical and innovative partnership between the Government of Israel, thousands of individual donors and private philanthropists, and Jewish communities around the world through the Jewish Federations of North America, Keren Hayesod and the Jewish Agency for Israel.
Since its inception in 1999, over 500,000 young Jewish adults from over 66 countries have enjoyed their free gift of a free 10-day educational tour of Israel. Over 80,000 young Israeli soldiers and students have joined various groups on their tours.
Over the years, several studies have been conducted by Brandies University, located in the USA, demonstrating the lasting effect on Diaspora Jews when focusing on their Jewish identity and their connection to Israel.
Visit www.BirthrightIsrael.com.
Visit the Birthright Israel Innovation Center's page - http://www.taglitinnovation.com/
Facebook Taglit-Birthright Israel State of Mind Innovation Center
Photos : Jacob Ross
Details

Written by

The Jewish Agency for Israel
New Uganda center to join existing centers in Ghana, South Africa, Mexico, Israel;
Jewish volunteers from Israel and around the world to work on projects in education, healthcare, agriculture, arts
JERUSALEM, ISRAEL – The Jewish Agency for Israel's Project TEN—known as the "Jewish Peace Corps"—is partnering with a coalition of organizations to join a new volunteer center in Namulanda, Uganda. The center will be run in partnership with Brit, a coalition of organizations that include the Israel Volunteer Association, Inspiration Arts for Humanity, and Brit Olam, who have been operating in Uganda for the past ten years. The center will bring together Jewish young people from Israel and around the world to engage in volunteer work with distressed populations in the area.
The Uganda volunteer center is centrally located in the town of Namulanda, between the capital city of Kampala and Entebbe. The volunteers will concentrate on sustainable development and infrastructure work for communal projects in the fields of education, healthcare, agriculture, and the arts. Amongst other things, the volunteers will run healthcare projects in poverty-stricken neighborhoods in Kampala and will work in elementary schools in nearby villages. They will also help create a local youth movement and develop a leadership group that will receive intensive training in technology and education. The first group of volunteers arrived at the center in September.
This is Project TEN's third volunteer center in Africa, joining the existing center in Winneba, Ghana and another new center in Durban, South Africa. Project TEN centers also currently exist in Oaxaca, Mexico and Harduf, Israel. The Israeli center works primarily with Bedouin communities and with groups with special needs. Additional Project TEN centers are expected to be opened in Latin America and East Asia in the near future.
Project TEN is based on values of service and Jewish activism, offering Jewish young people from Israel and communities around the world opportunities to volunteer in various places around the world for several months, in partnership with local organizations. Project TEN director Yarden Zornberg notes that Project TEN centers, which sends out some 450 volunteers per year from all over the Jewish world, enable young people to combine their desire to get to know the world with their desire to take part in repairing it together with their peers worldwide. At the end of their volunteer period, these young people return to their countries of origin strongly motivated to engage in activism in their communities and worldwide. Learn more at tenprogram.org
The Jewish Agency for Israel is the largest Jewish nonprofit organization in the world. Founded in 1929, The Jewish Agency was instrumental in founding and building the State of Israel and has brought more than three million Jews home to the Jewish state, including tens of thousands this past year alone. Today the organization serves as the primary link between Israel and the Jewish world, bringing young Jews to experience life in the Jewish state and sending young Israelis to share their country with Jewish communities around the world. The Jewish Agency works to narrow social gaps within Israel and empower all segments of Israeli society while dispatching Israeli young people and their worldwide Jewish peers to volunteer in underprivileged communities in Africa, Latin America, and Israel's socioeconomic periphery. The organization serves as the Jewish world's first responder, prepared to rescue and bring Jews home to Israel from countries where they are at risk and addressing emergency situations in Israel and Jewish communities abroad. Learn more atjewishagency.org
PHOTO: Jewish Agency Project TEN volunteers work with schoolchildren in Uganda. Photo credit: Ofri Strasburg