Visits
Details

Written by

Silvia G Golan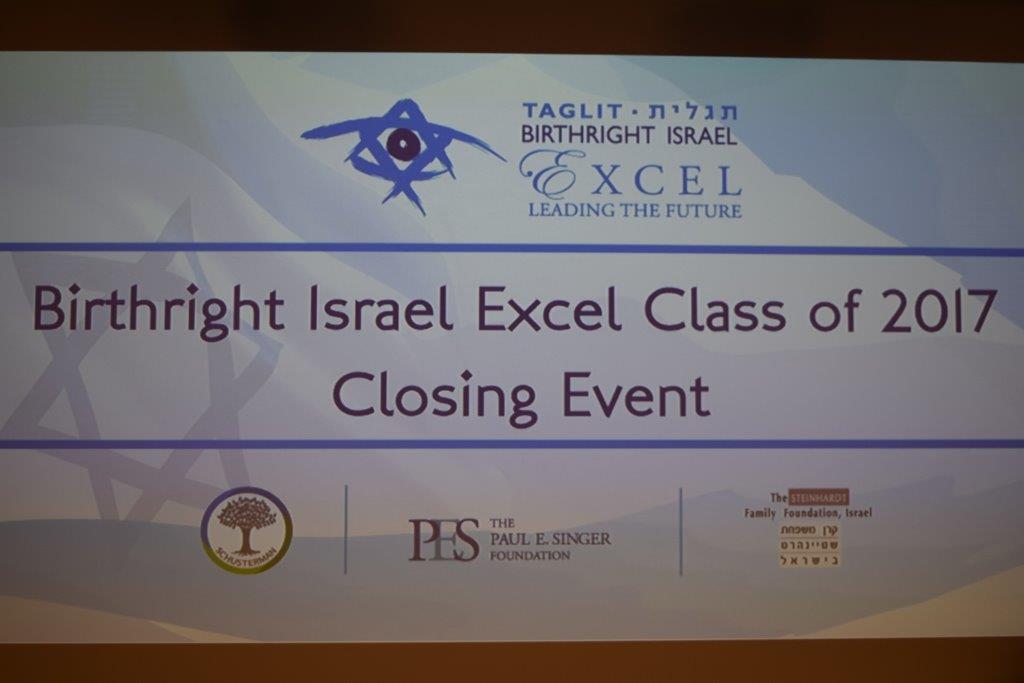 54 Students and Young Professionals from the US, Canada, Mexico and Israel Participating in the Annual Birthright Israel Excel Program have successfully completed its 7th cohort
"The Jewish Leadership Community built in recent years by Birthright Israel is an exceptionally important project, bound to be fruitful in years to come, allowing Jewish students to receive an unmatched opportunity to get to know our country and intern in leading companies in the Israeli economy. At this very time, connections are already being formed between future Jewish business leaders in the US and Israel. These ties are translated into viable collaboration and cross-country cooperation" said Birthright Israel International CEO, Gidi Mark, at Birthright Israel Excel's closing ceremony, held last night (02.08) at the Steinhardt Museum of Natural History.
The ceremony was also held in the presence of Yoram Tietz, Managing Partner at E&Y Israel and Birthright Israel Excel Chairman, Michael Oren, Deputy Minister in the Prime Minister's Office and Excel Fellows, benefactors, mentors, partners and entrepreneurs.
The event marked the end of the summer fellowship of 54 excelling students from 29 top universities in the US, Canada and Mexico. The participants, carefully selected by Birthright Israel from among thousands of candidates, spent two months in Israel and received professional training and personal business mentorship, while gaining access to the Israeli business ecosystem. During their stay, the participants held meetings with Israeli leaders from various fields and taken part in tours and professional workshops. Various executives of leading companies in the Israeli economy have participated in Birthright Israel Excel's seventh cycle including Uri Levine, Founder of Waze, Dr. Daniel Gold, Head of Defense Research and Development Directorate (DDR&D), Avi Simhon, Chairman of the National Economic Council, Nadav Zafrir, Founder of Team8, Adi Soffer-Teeni, CEO of Facebook Israel, and many others. In addition, for the second time, students have interned in companies established by Israeli Excel Alumni, such as Aviel Siman Tov, Founder and CEO of Fairfly, and Hadar Pode of Deloitte Innovations
For the second year now, the Excel Ventures Program was held as part of the Birthright Israel Excel Fellowship. Ventures is an innovative, first of its kind, global initiative in which 10 young entrepreneurs and graduates of leading North American universities are joined by 10 Israelis, graduates of elite technology units of the IDF, and together receive training to establish a technological start-up. During the 10-week intensive program, participants have spent their time in the startup scene of Tel Aviv, and became partners in the initial development stages of their very own companies. The program was accompanied by Liat Aaronson, a partner in the venture capital fund Marker LLC, Yifat Oron, CEO of LeumiTech, among others.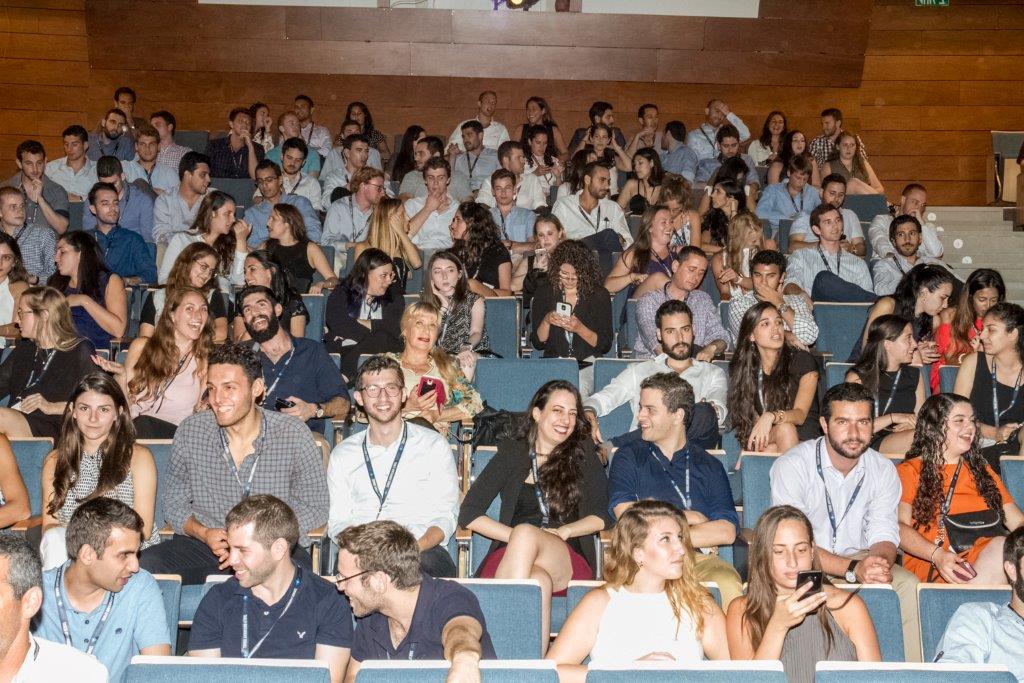 Upon their return to the United States, Canada and Mexico, the participants will join Birthright Israel Excel's broad alumni association, of approximately 500 members, where they will deepen their involvement with the community and focus on social and business activities. They will enjoy professional and personal mentorship provided by Excel's advisors, who consist of senior businessmen and philanthropists, involved with the Jewish community and Israel.
Seven years ago, Excel's founders and major donors, Michael Steinhardt and Lynn Schusterman, decided that an important aspect of building and strengthening the connection with North American Jewry in the future will be the effort to foster a strong Jewish economic leadership that sees Israel as an integral part of their Jewish identity in business, social and cultural contexts. The program is also funded by the Singer Foundation and the Government of Israel.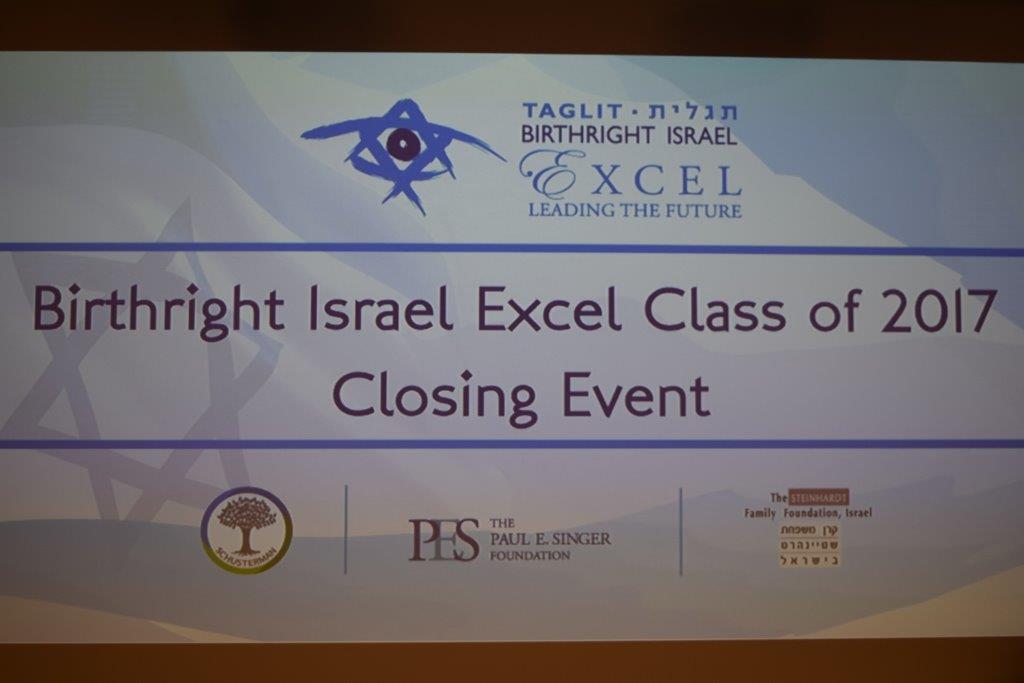 Photos Avishai FinKelstein
Photo Logo Silvia Golan
Details

Written by

Prime Minister's Media Adviser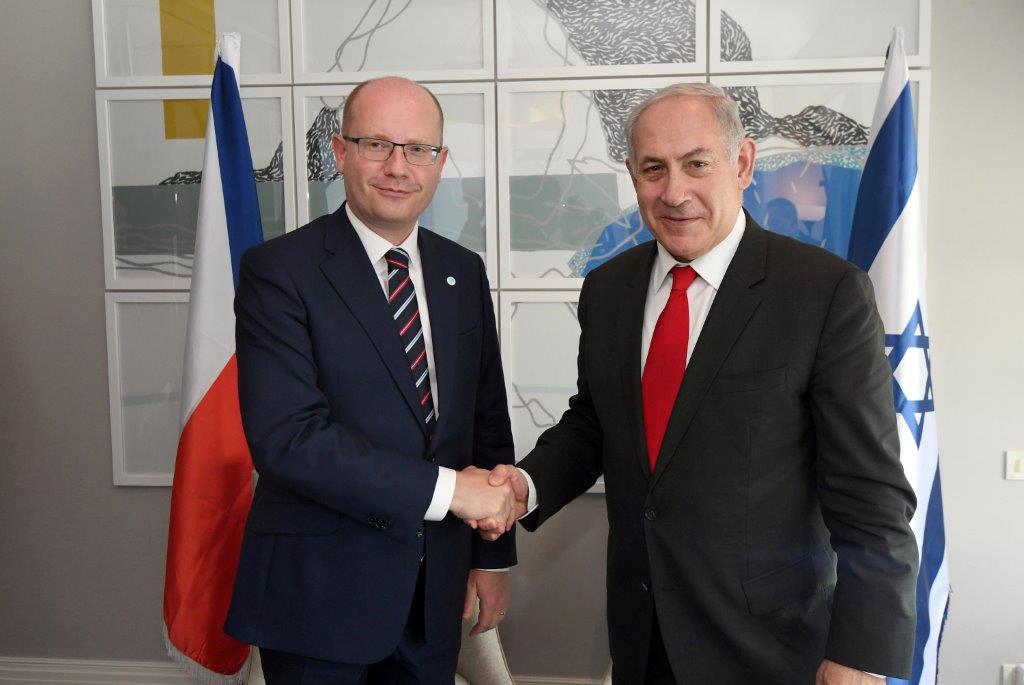 Prime Minister Benjamin Netanyahu, today (Wednesday, 19 July 2017), held a series of bilateral meetings with the heads of government of the Visegard Group: Czech Prime Minister Bohuslav Sobotka, Polish Prime Minister Beata Szydlo and Slovakian Prime Minister Robert Fico. (Prime Minister Netanyahu met yesterday with Hungarian Prime Minister Viktor Orban.)
Details

Written by

Technion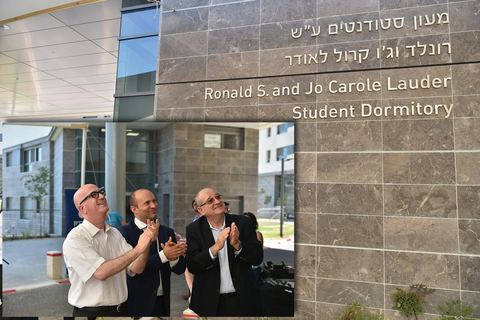 At a festive ceremony attended by Minister of Education Naftali Bennett, the Lauder Dormitory Building was inaugurated today at the Technion
state of the art building was donated to the Technion by World Jewish Congress President Ronald Lauder and his wife Jo Carole
Details

Written by

Israel Antiquities Authority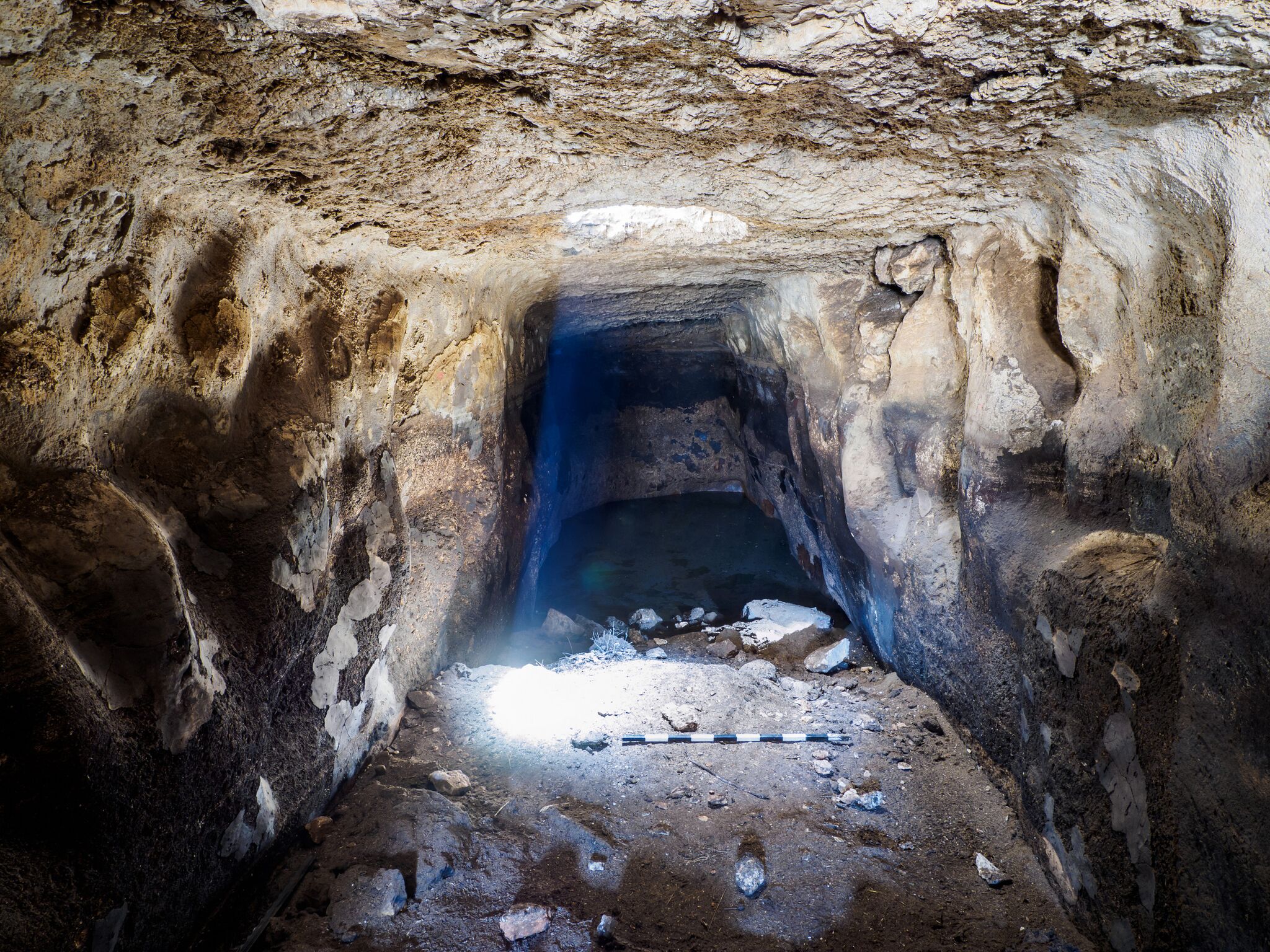 Students majoring in the Land of Israel and archaeology track participated in the excavations * According to the excavation director, "This was probably an administrative site built to control the surrounding farmsteads during the Assyrian period" .In cooperation with the Ministry of Construction and Housing and Rosh Ha-Ayin Municipality, the Israel Antiquities Authority has plans for the site to remain open and accessible to the public, adjacent to a residential neighborhood under construction.
Details

Written by

Steven Aiello
The Charles Bronfman Auditorium at Habima Square is one of the centerpieces of the Israeli arts and cultural scene, home to the Israel Philharmonic for the last 60 years. On Friday, May 19th, it was home to yet another historic event, with the dedication of the entrance hall to Miri Shitrit of blessed memory.