Visits
Details

Written by

Israel Foreign Ministry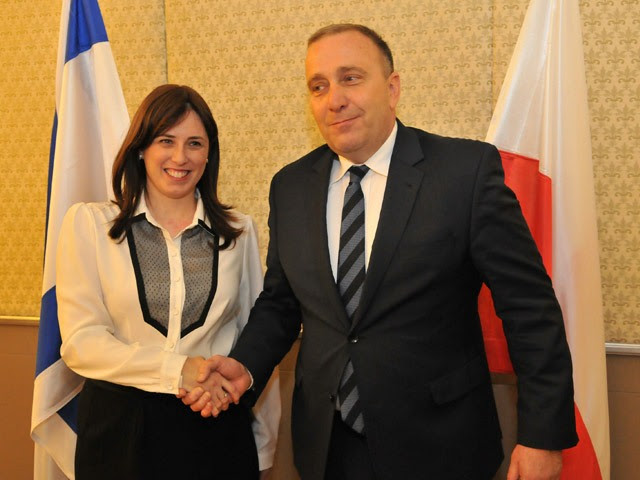 Joint Declaration: 25 years of Polish-Israeli bilateral cooperation
Over the past quarter century, Israel and Poland have built privileged and friendly bilateral relations that draw on common history, mutual respect for sovereignty and security needs, as well as economic and cultural collaboration.
This year, Poland and Israel mark 25 years since renewing diplomatic relations. Over the past quarter century, we have built privileged and friendly bilateral relations that draw on common history, mutual respect for sovereignty and security needs, as well as economic and cultural collaboration.
We have consistently expanded our political dialogue. This is evidenced by the many visits of ministers, prime ministers and presidents, as well as the mechanism of intergovernmental consultations which is presided over by the heads of government. The dynamism of our political cooperation is confirmed by the current visit to Israel by Mr Grzegorz Schetyna, Minister of Foreign Affairs of the Republic of Poland. The aims of his trip are to sum up bilateral relations, and foster relations in promising fields of cooperation, chief among them the economic, military and strategic ones. We also want to deepen our dialogue at the level of local governments.
We are hopeful that in the years to come we will unlock the potential of collaboration among scientific and research companies and institutions, in particular from the broadly defined research and development sector. We are considering setting up an Innovation Council as a Polish-Israeli mechanism to support innovation projects.
We outline the need for future development of relations between Israel and the European Union, and to continue our cooperation in regional strategic issues. We are convinced of the need to work closer together in the framework of EU programmes, notably Horizon 2020, which will help forge closer ties between the scientific circles of both countries.
Moreover, we can see cooperation potential in traditional sectors of the economy. We welcome the ever stronger economic relations between Polish and Israeli companies. We are ready to intensify government measures to enhance comprehensive economic cooperation by frequent exchange of visits and organization of economic missions.
After a new and free Poland was born and bilateral diplomatic relations were restored in 1990, we have invigorated people-to-people contacts. Following over two decades of contact restrictions, Poles and Israelis had a chance to get to know each other anew. An array of educational projects, aimed at disseminating knowledge about the Polish-Jewish past and bolstering modern-day dialogue between societies, allows young people from Poland and Israel to discover their historical sensibilities together, and discuss all subjects, including the difficult ones.
We will seek to increase the number and scope of programmes that enable young Israelis to meet their Polish peers during educational trips and encourage contacts, cooperation and exchange visits of youth from both sides on the basis of the principle of reciprocity. Such relations go a long way towards rounding out our cooperation on preserving the memory of both nations' heritage, and the extermination of Polish Jews perpetrated by Nazi Germany.
Poland and Israel recognize the importance of securing the wellbeing of Holocaust survivors and other victims of the Second World War in occupied Poland and work together to secure that.
We want to further deepen contacts between our societies. We hope that measures to develop cultural cooperation will contribute to more interest in modern-day Poland in Israel, and modern-day Israel in Poland, and result in joint actions and projects being put in place. We applaud the revival of the institutions of Jewish life in Poland, and will facilitate their contacts with educational and cultural organizations in Israel and among the diaspora.
The two nations are being brought closer together by Polin, the Museum of the History of Polish Jews, which has recently opened in Warsaw. This modern institution has all the advantages to become an important stopover for Israeli educational trips in Poland, and all those who are interested in nearly a millennium of Jewish presence in Polish lands. Besides exhibitions and traditional museum activities, Polin offers a meeting space for young people from Poland, Israel, and the whole world. We hope it will foster a better understanding of our shared history, and contribute to the development of people-to-people contacts.
Photo
Deputy Foreign Minister Tzipi Hotovely with Polish Minister of Foreign Affairs Grzegorz Schetyna
Copyright: Shlomi Amsalem
Details

Written by

Spain Embassy
LAW OF SPANISH CITIZENSHIP FOR THE SEPHARDIM
Historic moment.

Minister of Justice: "Spain closed a door in 1492. This door fully reopens the 1st October 2015". "Spain is today an open, inclusive, tolerant society".

Recognition of the outstanding importance of the Sephardim in our history and culture.
Why this law? It is the recognition of a unique case. The Sephardim kept Spain in their hearts for five centuries. When they left Spain they scattered, frequently in small, non-connected communities around the world. But until now they have maintained their memories, songs, language, traditions, prayers and, very significantly, their nostalgia for Sepharad.
Key elements of the law
Unanimity on this law. Support of all the political parties in the Spanish Parliament. Shows Spanish people commitment with the Sephardim
This law has the full support of the Spanish Jewish Community.
This is a unique case. When offering nationality, usually countries require that at least the grandparents are nationals. In this case, it is more than 500 years up the family. Only two countries have managed to do this: Spain and Portugal.
The Sephardim will no longer have to move their residence and renounce their previous nationality.
Why now? This law does not come out of the blue. It culminates a path full of gestures:
19th Century, under Isabel II: Jews are allowed to have their own cemeteries.
In 1900 Jews recovered their right to open synagogues in Spain.
1924: the Sephardim are offered Spanish citizenship by law for the first time. Later on, during the Second World War, Spanish diplomats in Europe used this law to save thousands of Jews from the Holocaust. Some have become "Righteous among Nations".
1981: Law stating that the Sephardim only have to reside in Spain for two years to obtain citizenship (general rule is 10 years).
1990: Prince of Asturias Award for Concord, handed by today's king Felive VI.
1992: King Juan Carlos, visited the Synagogue of Madrid and declared: "Sepharad is no longer a nostalgia, but a house where Jews should not feel at home. Because they are at home".
Two material requirements: Applicants will have to prove:
Sephardim of Spanish origin: "Sephardim" has a broad meaning in Israel. This law applies to the descendants of the Spanish Jews that where expelled from Spain in 1492, regardless of their current religion or residence. The law mentions an open list of possible means of evidence that will be considered globally:
certificates of rabbis or Jewish community Leaders or Federation of Jewish Communities in Spain
the language Ladino or Haketia
The use of "ketubah" under the laws of Castilla
The family names, as long as a competent authority is able to link them to the Spanish Sephardim.
Special relation with Spain.
Official studies related to Spanish history and culture
Language Haketia or Ladino.
Philantropic, cultural or economic activities in benefit of Spain or in benefit of the study of the Sephardi culture.
Exams: candidates will have to go through exams of basic level of Spanish language and Spanish culture, organized by the Cervantes Institute. There are exceptions: for minors and handicapped people. Nationals of countries where Spanish is an official language (i.e. Argentina) won't need the Spanish exam.
Process: For the first time, the application will be done online (the website is not open yet). The application and all the documents will be sent directly to the relevant authorities through the internet. Payment of a 100 euro fee. Then, applicants will have to travel to Spain once, to appear before a Spanish notary. After that, within 12 months they will receive the final decision and the rest (registering as Spaniards and obtaining the passport) can be done at Embassies or Consulates. Clarification: Only those who have a positive pre-evaluation will have to travel to Madrid. In other words: only those who are likely to succeed will have to do the trip.
When?
It will be in effect on 1st October 2015, for 3 years + 1 extra year upon Government decision.
Complete applications will be decided upon in 12 months (maximum).
The law will be forever in effect for extraordinary cases or when there are humanitarian reasons.
Details

Written by

Bahai Org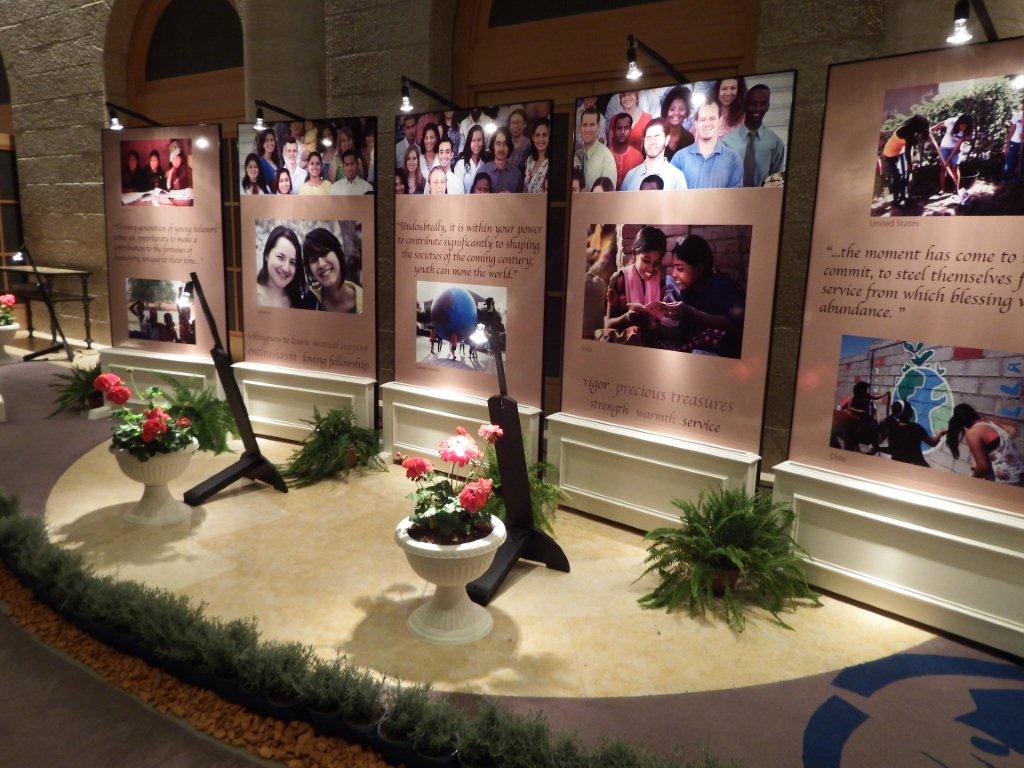 http://news.bahai.org/story/985


HAIFA, Israel, 30 March 2014, (BWNS) — A new official website of the Baha'i Faith has been launched providing general information about the Universal House of Justice – the international governing body of the Baha'i community – and making available selected statements and letters that have been written by it or prepared under its supervision.

The Universal House of Justice is elected every five years by representatives of over 170 national Baha'i communities. The most recent election took place in April 2013, the fiftieth anniversary of when it was established.

The official website for the Universal House of Justice can be viewed at universalhouseofjustice.bahai.org.



To read the article online, view photographs and access links:
http://news.bahai.org/story/985

For the Baha'i World News Service home page, go to:
http://news.bahai.org/
Photo Silvia Golan
Details

Written by

Ministry of Defense
"Ofek 10" Satellite has entered orbit and begun transmitting data and visual material
The research and development department (MAFAT) of Israel's Ministry of Defense in cooperation with Israel Aerospace Industries (IAI Ltd.) launched this evening Wednesday, April 9, 2014 at 22:15 hrs, "Ofek 10" satellite into space. The satellite was launched into orbit by a "Shavit" satellite launcher from an Israeli Air Force test range.
In the early hours of Thursday, April 10, 2014 according to plan, the satellite entered its orbit around the Earth, and underwent a series of tests to confirm its serviceability and accurate performance. The satellite then began transmitting data and visual material to Earth. Engineers from MAFAT – Ministry of Defense with engineers from Israel Aerospace Industries are continuing to perform a series of planned tests until the satellite begins operational service.
"Ofek 10" is an observation remote-sensing satellite that employs synthetic aperture radar (SAR) technology with advanced "high-resolution" imagery, capable of operating day or night and in all weather conditions. "Ofek 10" was developed on previous experience accrued during the development and production of the "Ofek" series of advanced satellites, the first of which was launched in 1988.
The "Ofek 10" satellite was launched into orbit by the "Shavit" multi-stage satellite launcher. The satellite "Ofek 10" as well as the "Shavit" satellite launcher were developed and produced by Israel's Ministry of Defense, through its R&D Department (MAFAAT). The primary contractor is Israel Aerospace Industries (IAI Ltd). In addition, a number of other
Israeli companies cooperated in its development and production, including Rafael, Spectralink from Elbit Systems, Rokar, and Israel Military Industries. Branches of the Israel Defense Forces were also involved including the Intelligence Branch and the Air Force.
Photo c
redit: Israel Ministry of Defense and Israel Aerospace Industries
Details

Written by

USA Embassy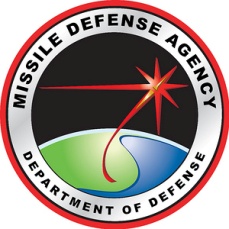 The United States and the State of Israel concluded an agreement on March 5 to continue support of the production of the Iron Dome weapon system.
The Iron Dome system is capable of intercepting and destroying short-range rockets, and mortar and artillery shells, and is an invaluable component of Israeli missile defense. During Operation Pillar of Defense in 2012, Iron Dome was credited with saving countless Israeli lives, and was called a "game-changer" by many Israeli policy-makers. Yesterday's agreement ensures continued U.S. funding for procurement of Iron Dome systems and interceptors, and provides for significant co-production opportunities for U.S. industry. Under the terms of the agreement, $429 million will be transferred immediately to Israel to support Iron Dome procurement.
The agreement represents strategic value for both nations. Israel will obtain valuable resources to contribute to its defense and U.S. industry will receive meaningful co-production opportunities for Iron Dome components.