Stories of Jewish resistance, courage, heroism and inspiration during the darkest of times. Unforgettable accounts of courage, resistance, and survival during a world gone mad. Stream Unlikely Heroes and Liberation from two-time Academy Award-winning Moriah Films today.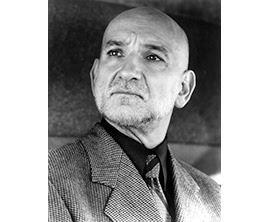 Unlikely Heroes: Narrator, Ben Kingsley
Unlikely Heroes Unlikely Heroes
Narrated by Academy Award®-winner Sir Ben Kingsley, Unlikely Heroes chronicles the yet untold stories of Jewish resistance and individual heroism throughout the Nazi Holocaust. The documentary feature presents previously unknown stories of extraordinary men and women who exemplified the highest level of courage and human dignity during the most desperate days of the Holocaust. Unlikely Heroes highlights seven extraordinary people whose unique and inspiring stories will add a new chapter to the story of Jewish resistance
Streaming now on:
Amazon, iTunes, GooglePlay, InDemand/Comcast, AppleTV, Pluto, Xumo
Upcoming: The Roku Channel, Dish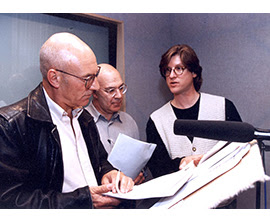 Liberation: Narrator, Sir Patrick Stewart, Producer, Director, Arnold Schwartzman, Executive Producer, Richard Trank
Liberation tells the dramatic story of the battle waged on two fronts during World War II – the Allied campaign to liberate Europe and Hitler's genocidal campaign against the Jews. Narrators include Academy Award®-winner Sir Ben Kingsley, Sir Patrick Stewart, and Whoopi Goldberg. The World War II documentary uses film footage, radio broadcasts, and period music gathered from archives around the world. Interwoven throughout the film are the compelling stories of the Jews of Europe – unforgettable stories of tragedy, courage, resistance, and survival.
Streaming now on:
Amazon, iTunes, GooglePlay, InDemand/Comcast, AppleTV, Xumo
https://www.facebook.com/moriahfilms/
https://twitter.com/simonwiesenthal
https://www.youtube.com/user/SimonWiesenthalCtr/featured
About Us

Moriah Films is the Jack and Pearl Resnick Film Division of the Simon Wiesenthal Center. Our documentaries focus on the 3,500 year old Jewish experience as well as contemporary human rights and ethical issues.Moriah's goal is to produce theatrical documentaries on a regular basis that both enlighten and educate while at the same time reach national and international audiences. Two of Moriahs' films have been recipients of Academy Awards™ for Best Feature Documentary, Genocide (1981) and The Long Way Home (1997).
In-House Production Facility
The Moriah Films' Studio houses its own in-house production facility with state-of-the-art equipment. It is also the repository of the film and video archives of the Simon Wiesenthal Center, totaling millions of feet of film and tens of thousands of hours of materials.
Narrators

Many noted actors have narrated Moriah's productions including the late Orson Welles, Elizabeth Taylor, Michael Douglas, Sir Ben Kingsley, Nicole Kidman, Kevin Costner, Brooke Shields, Morgan Freeman,
Anne Bancroft, Martin Landau, Richard Dreyfuss, Sean Astin, Michael York, Richard Dreyfuss, Patrick Stewart, Whoopi Goldberg, and Ed Asner.
Moriah's films have been screened theatrically and broadcast around the world on HBO, Showtime, Starz/Encore, Channel 4 in the UK, ORF in Austria, RAI in Italy, as well as on German, French, Russian, Chinese, and Israeli television outlets.
The Wiesenthal Center has had a strong interest in films since its inception and benefits from the ongoing advice and counsel of some of the leaders in the film industry who serve on its Board of Trustees.
Contact Us
1399 South Roxbury Drive
Los Angeles, California 90035
310 553.9036
800 900.9036 (toll-free from within the U.S.)
310 553.4521 (fax)
This email address is being protected from spambots. You need JavaScript enabled to view it.
Photos Simon Wiesenthal Center site