The Ambassadors Club of Israel commemorated Israel's 72d Independence Day in the most appropriate fashion -- with a Zoom session attended by dozens of diplomats, journalists, and civil society leaders, and many more viewing via Facebook live.
The guests were welcomed by Ambassador Yitzhak Eldan, President of the Ambassadors Club, as well as CEO Mr. Itsik Kamilian, and Mr. Rami Carmel. Ambassador Eldan noted the importance of diplomacy, collaboration and solidarity during these trying times, and saluted the emergency forces working hard to protect and save lives. He also highlighted the important role of diplomats, lighting a virtual torch in honor of the hard work in difficult and unprecedented conditions.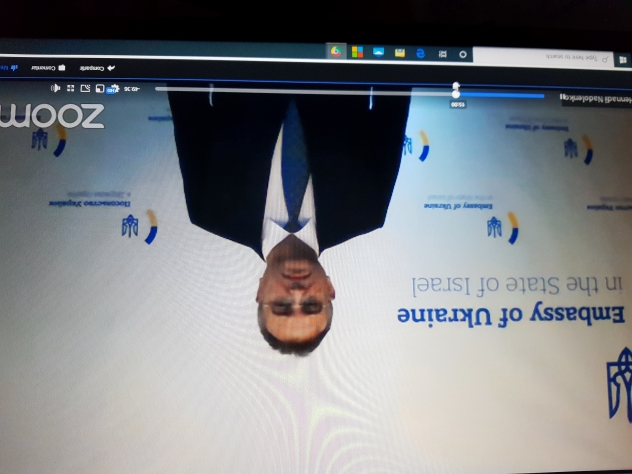 Dean of the diplomatic corps and Honorary Dean of the Ambassadors Club, H.E. Hennadiy Nadolenko, Ambassador of Ukraine, also addressed the gathering, and noted that Israel's fortitude and celebration in light of the current challenges from the pandemic were just "one more impressive achievement in showing a strong, innovative, democracy.
The ambassadors then led a toast to Israel. Many ambassadors then addressed the audience, or used the chat option to write blessings to the state of Israel and thanking the Ambassadors Club. for continuing to forge ties and support the diplomatic corps, including opening an emergency support hotline. Among those offering their greetings and support were the Ambassadors of the European Union, the Philippines, Cyprus, Latvia, Thailand, Rwanda, Ghana, Sri Lanka and Paraguay. David Freeman, the Baha'i representative, also offered best wishes. A very touching moment came when the diplomats joined in song to sing happy birthday to Nitza Raz-Silbiger, the director of the Protocol department at the Israeli Ministry of Foreign Affairs.This was certainly an Independence Day party that will not soon be forgotten.
Diplomacy.co.il congratulates the Ambassadors Club and the diplomatic corps, and offers best wishes on the occasion of Israel's 72d birthday.
Steven Aiello
Founder--DebateforPeace
Photos Silvia G. Golan