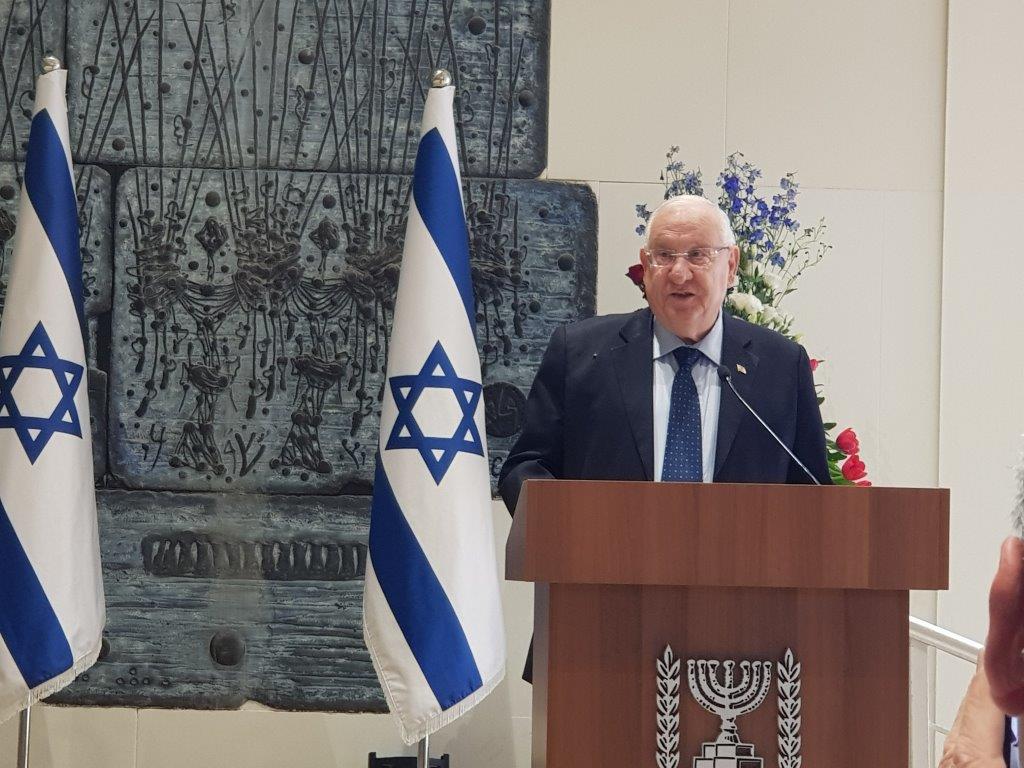 President of Israel Reuven (Ruvi) Rivlin today, Friday 2 April / 20 Nissan, sent a letter to His Holiness Pope Francis I for Easter, wishing the Holy Father and Christians around the world his greetings for the holy days of Easter.
President Rivlin's letter in full:
"Your Holiness,
From Jerusalem, the city of G-d, I send you my warm greetings for the holy days of Easter.
Unfortunately, this is now the second year that we celebrate our holy days under the shadow of the Covid-19 pandemic. This pandemic has proved conclusively that the borders between countries area artificial, as the sickness does not differentiate between nations or between the followers of different religions.
I believe this has reinforced our awareness of the importance of cooperation, of the values of brotherhood, humanity, mutual trust and help. We are proud that our vaccination operation here in Israel reaches all the residents of our country, followers of all faiths and to members of all communities.
We are also cooperating with our neighbors in the region, the Palestinians and while we are emphasizing that our lives are shared together.
The Abraham Accords bring a lot of hope and a special opportunity for an era of peace, stability and cooperation to our region, and I hope our Palestinian neighbors would seize this unique opportunity as well.
Your Holiness, may I say how much I valued the message you sent, via the pilot, as you flew over Israel on the way to your visit in Iraq, last month. May the gift of G-d for harmony and peace will reach all.
And finally, as my term as president comes to and end soon, I hope we will have an opportunity to meet once again to reiterate my commitment to the connections of Israel and the Holy See to the freedom of religion in the Holy Land and to the advancement of the Land of Monasteries project.
Please accept, Your Holiness, the assurance of my highest considerations."
Copy of President Rivlin's letter to the Pope
President photo credit Silvia Golan ( from 28 November 2018)