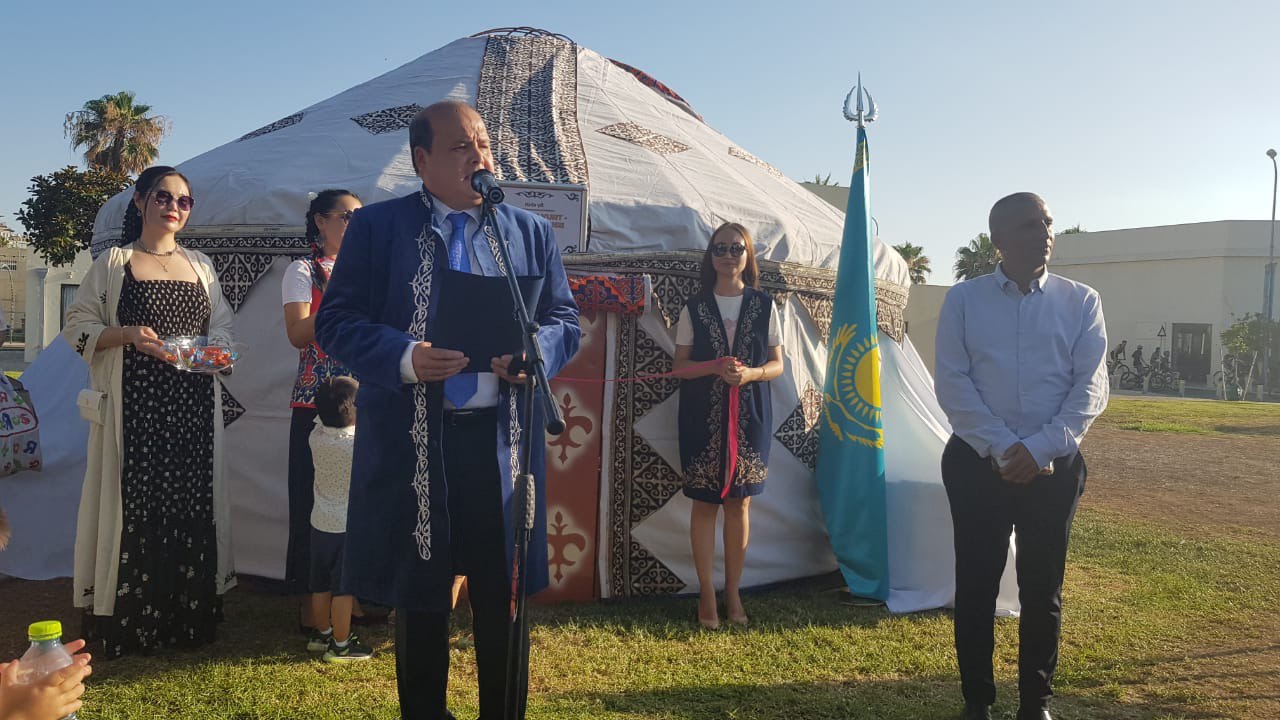 Central Asia Arrives in Tel Aviv with a Yurt Installation by the Embassy of Kazakhstan
For those yearning to resume international travel, the Embassy of Kazakhstan offers the next best thing--a taste of travel abroad brought home. On Thursday evening the embassy inaugurated a traditional Kazakh Yurt, as part of the National Day of Dombra festivities.
Yurts have played a central role in the nomadic lifestyle of Central Asian people for millennia, and are included on the UNESCO list of cultural heritage of humanity. But it is thanks to the embassy of Kazakhstan that a traditional Yurt can now be visited by all, in the heart of Tel Aviv.
Ambassador Satybaldy Burshakov opened the Day of Dombra festivities by discussing the rich heritage that the Yurt stands for: "peace, unity of the nation and family, traditional hospitality and openness." In a finely embroidered traditional gown, the ambassador noted that the Shanyrak - the top of the yurt, the roof window and the hole for ventilation, can be seen on the National Emblem of the Republic of Kazakhstan.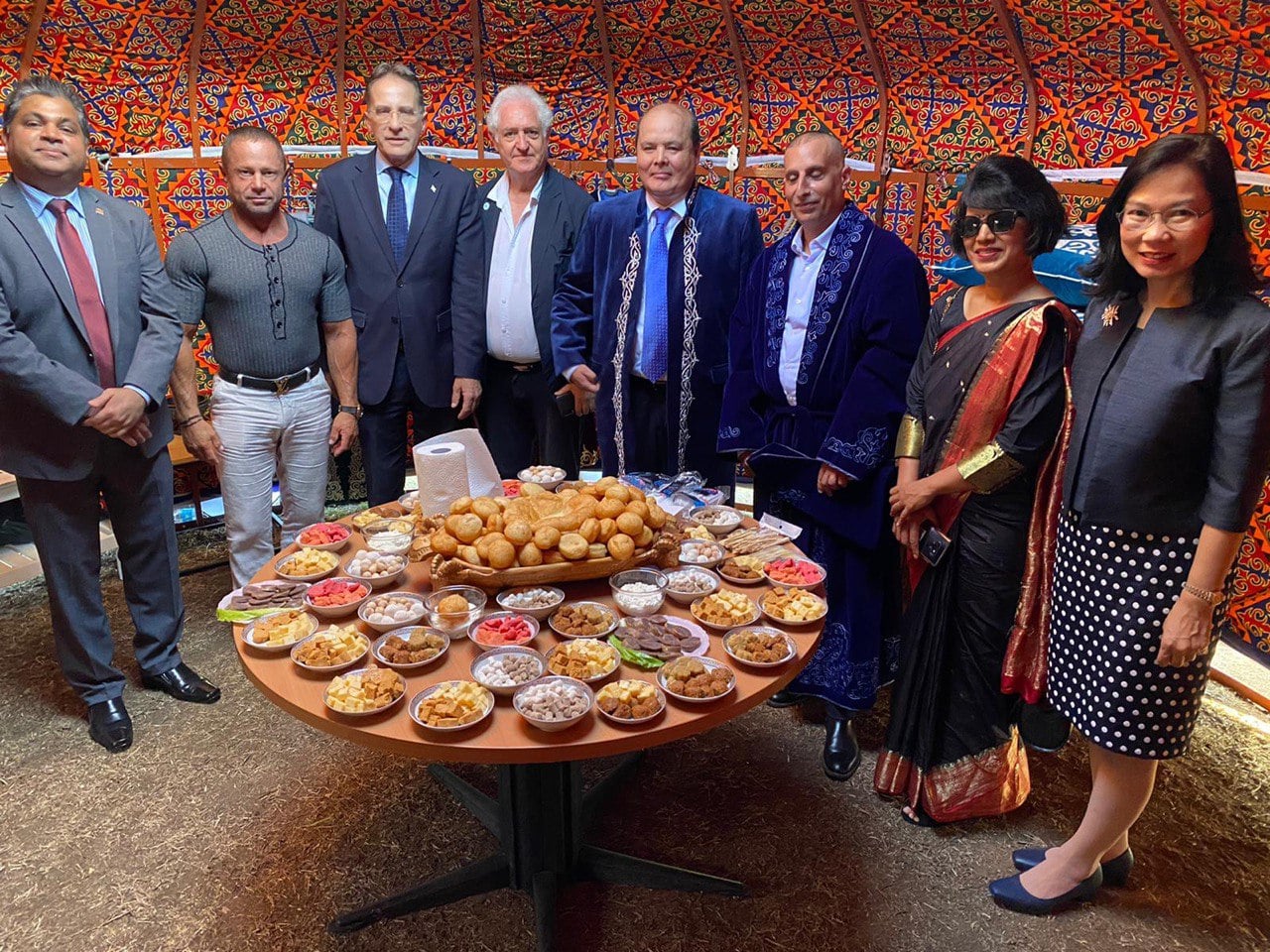 Discussing the warm ties between Kazakhstan and Israel, the ambassador explained that during Holocaust thousands of Jews found shelter in Kazakhstan and neighboring countries of Central Asia, and then become contributors to scientific and cultural development of Kazakhstan. Leaping forward, Ambassador Burshakov stressed that in the thirty years since independence, "Kazakhstan made a great journey and now it is a dynamic modern state which successfully transitioned from lower-middle-income to upper-middle-income status in less than two decades."
The evening was truly a cultural and artistic celebration, and guests were delighted to enjoy live musical performances from traditional Kazakh instruments, and with singing as well. Traditional sweets were served as well.
The event was also an inauguration of an important literary work--the Book of Words
written by Abai Kunanbayuly, a great Kazakh poet, enlightener, philosopher and public figure of the second half of the XIX century, was translated to Hebrew by the Kazakhstan Embassy on the occasion of the 175 Anniversary of Abai and was presented to the public for the first time. The ambassador thanked translator Polina Brukman and Alla Serebrinskaya, the Director of Beit Nelly Media publishing company for their great contribution to this noble project, and presented certificates from the Minister of Culture and Sports of Kazakhstan Mrs Raimkulova.
Concluding the festivities, Ambassador Burshakov cut the ribbon, and invited Tel Aviv City Council Member Mr. Gal Sharabi to be the first guest to enter the Yurt.
The Yurt is located in the Tel Aviv Port Park and open to the public 10:00 to 20:00, July 2 to July 10.
Photos courtesy Embassy of Kazakhstan