Art & Culture
Details

Written by

Pamela Hickman
Ensemble PHOENIX is about to offer concert-goers some rare gems in "Of Love and Sin", a program which will be performed in Haifa, Tel Aviv and Jerusalem this month.
Details

Written by

Amal, Yafa and Yuval ( DebateforPeace )
On Friday November 17th, the Musa Eretz Israel Museum, together with the Embassy of the Republic of Cyprus in Israel, held a joint event to mark the opening of a new exhibition at the museum. The exhibition, titled "Cyprus, the Art of Life," featured works of art and other notable artifacts collected during 1946-1949 by Jews fleeing from Europe who had been detained in Cyprus by British authorities.
Details

Written by

Japan Embassy
Embassy of Japan in cooperation with the Israel Japan Friendship Society Friday Lecture
Prime Minister Shinzo Abe's Old and New International Security Challenges
Details

Written by

Romanian Cultural Institute

The lecture "First Person Theatre, from Monodrama to the Performance of Selfhood" by Octavian Saiu and a theatrical performance by Nicu Nitai, November 26, 2017, at 17:00, RCI Tel Aviv
Details

Written by

Silvia G Golan and Steven Aiello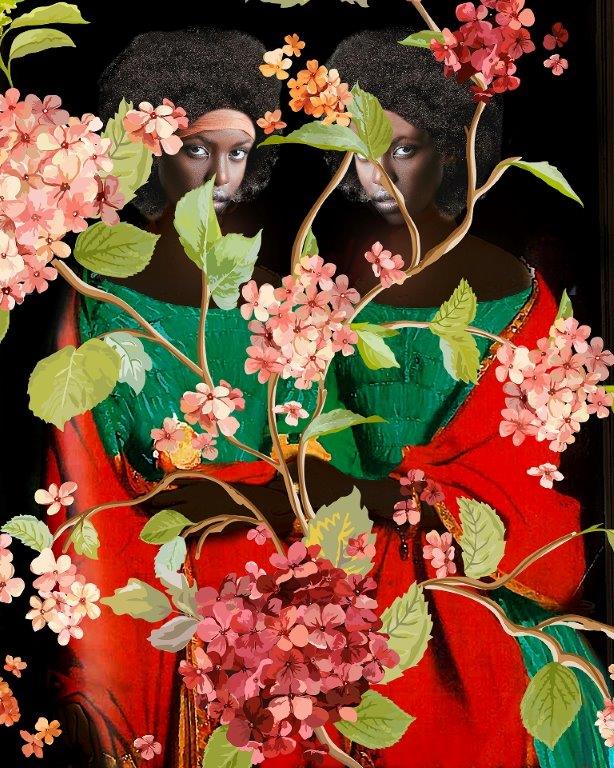 Rachel Witzman's photo collection Black Magic, featuring black women from around the world, earned her recognition as the first Israeli to be featured in the LUMAS international photo gallery's portfolio.
"All over the world, I photograph and draw women who I can empower" Witzman said. "I went on a globe-trotting tour to meet up close black women in difficult socio-economic conditions, and I managed to capture their magic, beauty and intelligence, alongside their moving stories and the incredible journeys they've made during their lives."
Through her photographs, Witzman empowers women and presents a unique perspective on those whose lives start from points of economic hardship and poverty. From Fiji to Uganda, Ethiopia to Guinea, Witzman set out to find these women, and through her camera, to preserve them and their stories in their most natural form. Using photoshop and artistic creativity, Witzman then reinterprets those images. This allows her to highlight the strength and unforgettable power of the these women. "I chose women facing incredibly difficult daily living conditions. I toured the world looking for women with exceptional potential. Using only the paintbrush, camera lens, and photoshops, I chose to strengthen them and give these women a more powerful image, incorporating textiles, jewelry, and different textures to show the black woman in her full beauty" explains Witzman.
Witzman is a fifth generation Israeli born in Nes Ziona, who moved with her family to Eilat as a child. From a young age Witzman was drawn to art using textiles, clothing design and painting. Her arrival in Eilat exposed Witzman to the power and strength of black woman who had fled Africa in search of better economic opportunities. This formed the basis of her Black Magic photo collection highlighting Sudanese women in Israel.
Today Witzman lives in Tel Aviv, and has been a photographer, sculptor, painter and multimedia artist for 20 years. In recent years her work has achieved international recognition, including the honor of being the first Israeli to be featured in a portfolio by Lumas, whose artwork appears in 40 branches around the world. Witzman's work can be seen in the Tel Aviv gallery of Lumas at 18 Mikve Israel.
Lumas was founded in Berlin in 2004 and now includes 40 galleries around the world, featuring over 3,000 unique pieces from 300 leading international artists as well as young up and coming artists. Their works range from modern to classic, graphic, and digital. The Israeli gallery allows customers to see the work up close and purchase on site, or order online to be delivered to their home.
Rachel Witzman: Photographing Black Women from Around the World
LUMAS Gallery: 18 Mikve Israel, Tel Aviv
Tel: 03-6770448
Hours: Sun-Thurs 10:00-18:00; Friday 9:30-14:00
Recommended to schedule a private meeting il.lumas.com
Exhibition is open until December 2017