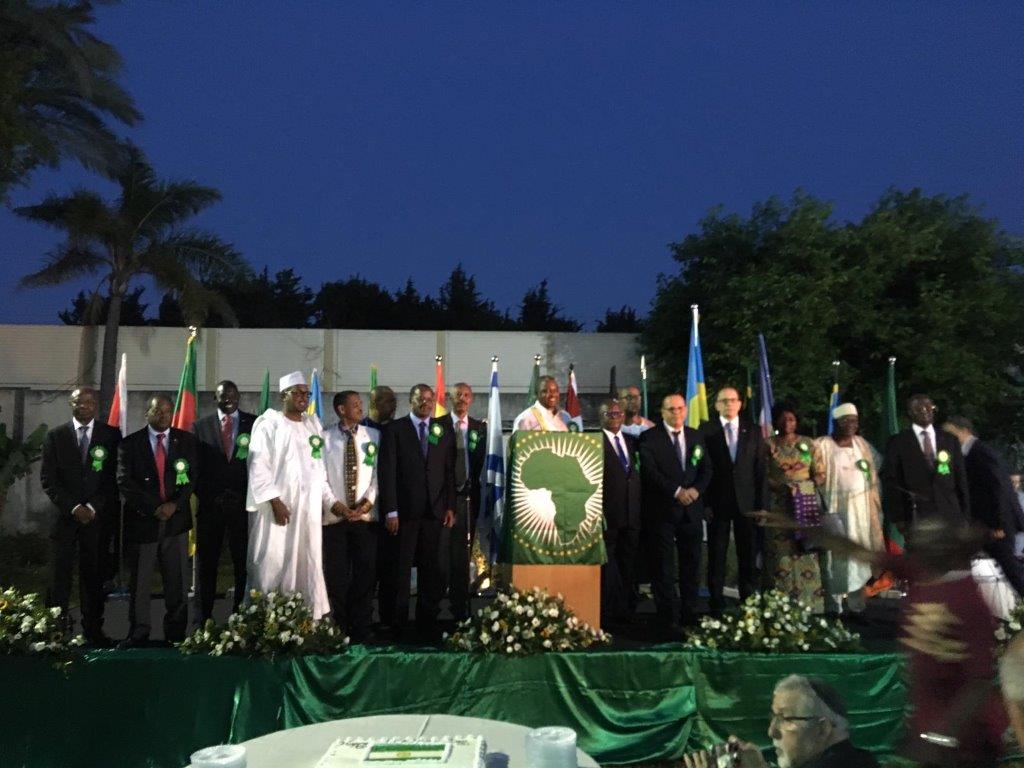 On Thursday 30th May, the African Union organized a reception for the 56 anniversary of his creation (Organization of African Unity (OAU) was founded in Addis Ababa, capital of Ethiopia, at a meeting of African leaders)
The event was held at the residence of the ambassador of Nigeria and was hosted by the ambassadors of Angola, Cameroon, Democratic Republic of Congo, Cote d'Ivoire, Egypt, Eritrea, Ethiopia, Ghana, Kenya, Nigeria, South Africa, South Sudan, Tanzania, and Zambia.
The event started with a red carpet with the ambassadors of the previous countries and their respective flags.
After the opening of the event, the presenter greeted the guests and then played the African Union Anthem and then the Israeli Anthem.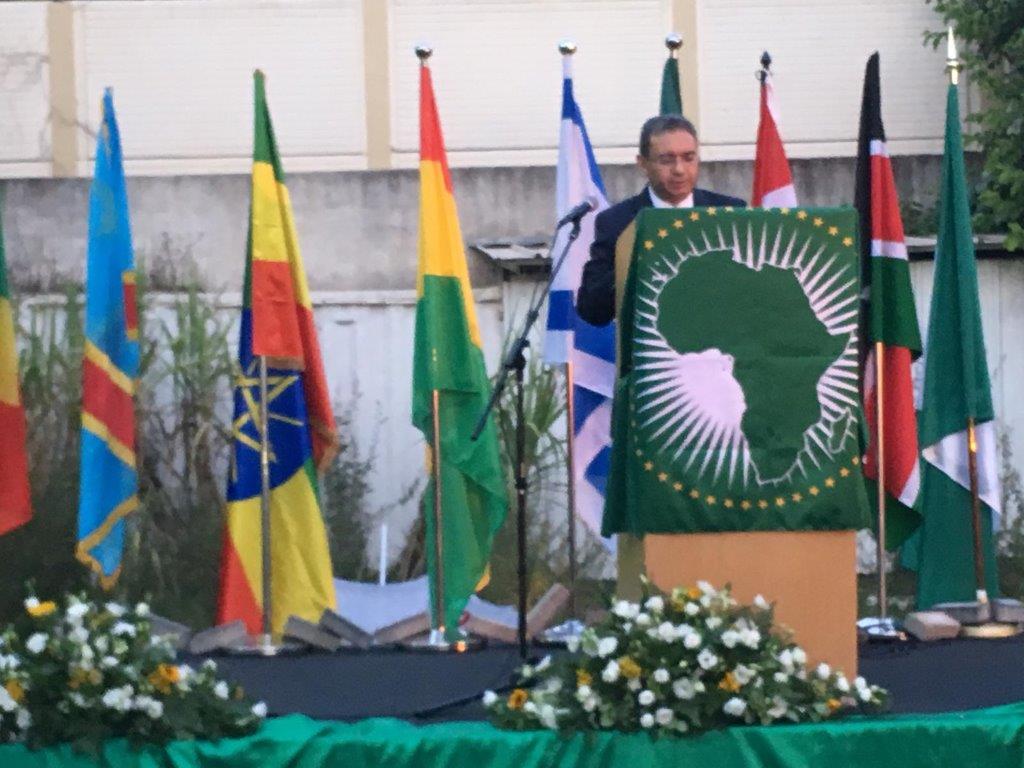 Afterward, the presenter invited the ambassador of Egypt to the podium to give his speech. in his speech, he talked about the women and the younger generation as a crucial key element for the development of Africa and how Africa as a whole can lead to prosperity and improvement.
As the ambassador of Egypt concluded, the ambassador of Zambia came up the stage and gave his speech he pointed that to create a better life for the people of Africa cannot take place without peace and stability.
After the speeches of both ambassadors, there was a symbolic cut of a cake with the symbol of the African Union. The assistants enjoyed a food stand for every country that was present with their typical food and drinks.
Nigerians dancing groups also performed a series of traditional dances and songs, the assistants danced to it; most of them were wearing their traditional clothing filled with many beautiful colors and figures.
Between the many illustrious guests that attended the event were the Minister of Communications of Israel, Mr. Ayoob Kara, who represented the government of Israel, Roy Roznek Member of the Presidium and the International Committee of the Federation of Israeli Chamber of Commerce, Yehuda Meshi Zahav- chairman and founder of ZAKA-Israel's rescue and recovery volunteer organization, ambassadors and members of the African Community in Israel
The diplomatic Portal www.diplomacy.co.il and staff congratulate the African Union on their 56 anniversary.
Mihal Mizrahi and Yonatan F. Andersen are members of DebateforPeace
Photos Mihal Mizrahi