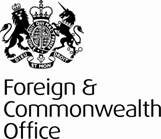 In Israel he met the Minister for International Relations and Strategic Affairs Yuval Steinitz, the Head of the Israeli National Cyber Bureau, Dr Eviatar Matania and the President of the Technion University Professor Peretz Lavie. The Minister also met a number of private companies, including Soluto, WCK and Hybrid Security to discuss Cyber. Commenting on the visit Mr Maude said:
"I came to Israel because I had heard about the amazing cyber and digital innovation here. My visit has not disappointed. I have met start-ups, visited the Technion, and been briefed by the Israeli Government. What I have seen is immensely impressive.
"The UK and Israel are natural partners on cyber and digital. The UK is also a world leader, not least in bringing our citizens government services through the internet.

"I am determined to build a strong UK/Israel partnership in cyber. There is so much we can do with and learn from each other. During my meetings here we discussed opportunities to work together in business, academia and government. I look forward to taking this cooperation to the next level".
The Minister met UKTI and the British Embassy's UK/Israel tech hub, and saw the excellent work they are doing to promote economic growth and innovation in both countries.
The Minister also had a number of meetings with the Prime Minister's Office and the Civil Service Commission to discuss civil service reform and the Open Government Partnership (OGP).
The UK is currently the lead co-chair of the OGP, and like Israel has been involved with the OGP since its launch in September 2011. We both recognise the benefits transparency can bring in accountability, choice, economic growth and citizen engagement. Collaboration and mutual learning are central to realising these benefits.