Foreign Affairs
Details

Written by

MFA
Today, Israel and India share an intimately close and special relationship encompassing virtually every field of human endeavor.
Details

Written by

Diplomacy
Ahead of the 201st anniversary of Chile's independence and the Armed Forces Day, Mr. Joaquin Montes, Chile's Ambassador in Israel, held a reception at his residence on 18 September. Hundreds of businessmen, socialites, diplomats, military

attaches, friends of the embassy and Chilean expatriates attended the reception. The Ambassador noted the good relations between Chile and Israel in many aspects and wished the guests a happy new year. Minister Matan Vilnai delivered a speech on behalf of the Israeli government.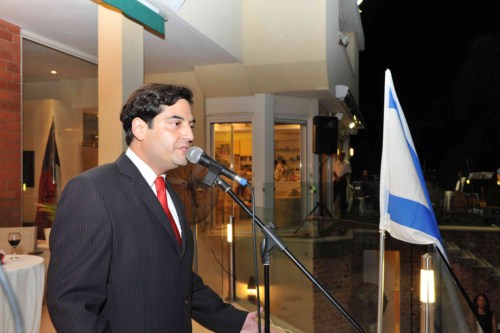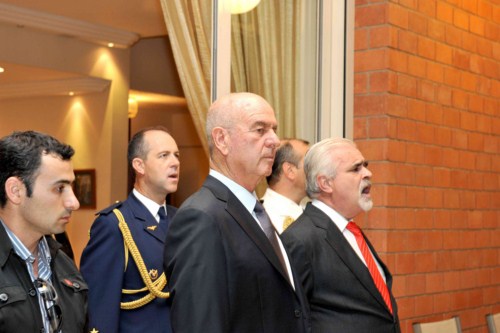 Photos by Diplomacy
Details

Written by

MFA bureau
As a founding partner, Israel can influence the Academy's mandate.


Israel's ambassador in Vienna, Aviv Shir-On, signed today (21 December) the Framework Convention of the International Anti-Corruption Academy (IACA), making Israel one of the founding states and a partner in this international institution.
The IACA is a new international organization, created this past October, in cooperation with the Austrian government and the United Nations Office on Drugs and Crime. The Academy, located in Vienna, will deal with education, training, research and assistance to countries and international organizations in their battles against corruption.
Israel's joining the IACA as a founding partner (together with 45 other states) will enable it to influence the mandate of the organization and the nature of its activities. Israel is committed to the goals of the Academy and hopes that, together with the other member states, it will be able to use its experience and professional know-how to contribute to the success of the organization.
Israel's membership was made possible by cooperation between the Ministry of Foreign Affairs, the Justice Ministry, and the Ministry of Public Security. The signing will be accompanied by ratification.