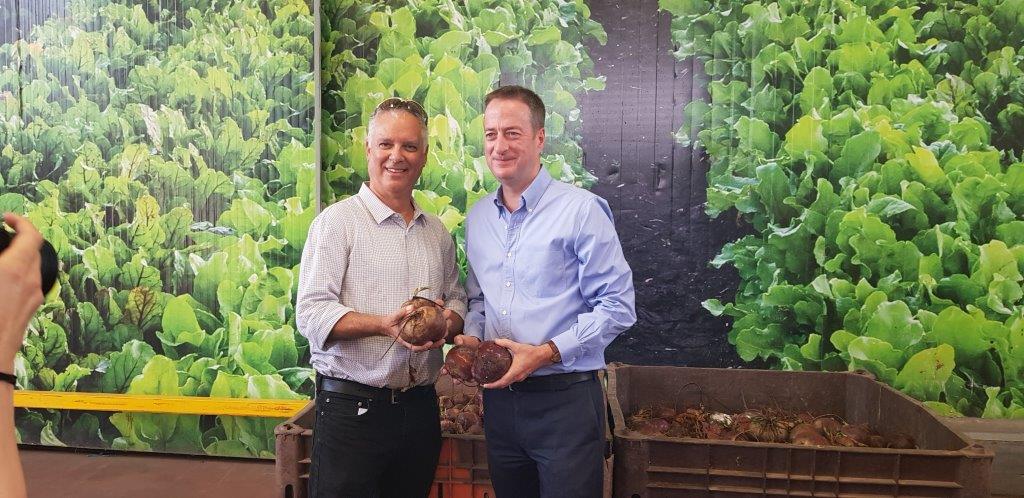 3rd Annual Bridge the Food Gap at Leket Israel Welcomes the British Ambassador
--Leket Israel Third Annual British Volunteering Event – Bridge the Food Gap Welcomes Special Guests British Ambassador David Quarrey and Military Attaché Colonel Westerman --
Thursday, August 9, 2018: Leket Israel hosted its third annual Bridge the Food Gap event at its Logistics Center in Ra'anana for tourists and ex-pats from the UK. Over 100 volunteers turned up for the two hour event where they had the opportunity to sort and pack fresh rescued produce to be distributed to needy Israelis. In addition, Leket Israel was pleased to host members of the British Embassy in Israel, including Her Britannic Majesty's Ambassador to the State of Israel, David Quarrey and UK Military Attaché Colonel Westerman. In addition to the Ambassador and Colonel Westerman, 20 representatives from the embassy rolled up their sleeves to volunteer as well.
Guests were greeted by Gidi Kroch, CEO of Leket Israel, who welcomed the UK visitors to Leket and thanked them for volunteering. "We know that many of you are in Israel on holiday and it takes a special type of person to spend some of that time giving back to those in need" said Kroch. "Hunger doesn't take a vacation and neither do the hardworking volunteers of Leket Israel."
Kroch then introduced British Ambassador David Quarrey and thanked him for coming. "We are honored to welcome our friend and partner Ambassador Quarrey to volunteer at Leket. Your support and cooperation goes a long way in rescuing fresh nutritious food. We appreciate you coming and getting your hands dirty and we hope that other representatives will follow your lead."
The Ambassador then thanked everyone for coming and Leket Israel for inviting him. "Thank you Leket for inviting me and the British Embassy staff to experience the important work that you do. It has been a privilege to make a small contribution and to see the impact that Leket has on so many people and communities across Israel. It was also another reminder of the huge contribution that British olim and visitors make to local communities here."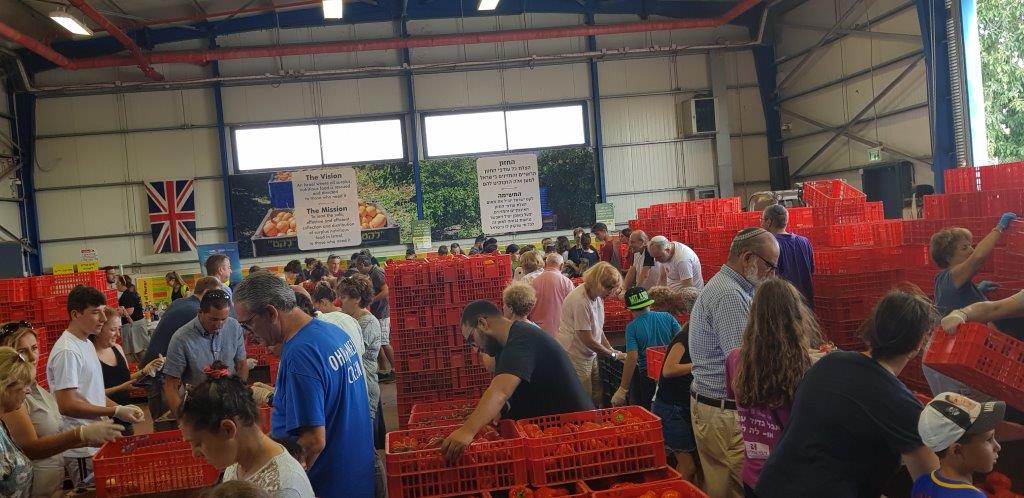 Many of the volunteers were British citizens who moved to Israel and live in nearby cities. "No matter how long you've been in Israel you still always have that connection to your home country" says Zara Provisor, UK Development Coordinator at Leket Israel. "It's nice to have an opportunity to get together with other Brits and do something good."
Altogether the volunteers sorted and packed 5 tons of beets, peppers, cabbages, and onions which will go to feed 1000 needy Israeli families.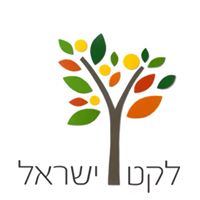 About Leket Israel: Serving as the country's National Food Bank and largest food rescue network, Leket Israel (www.leket.org/en) works to alleviate the problem of nutritional insecurity among Israel's poor. With the help of over 46,000 annual volunteers, Leket Israel rescues and delivers more than 2.3 million hot meals, 31.8 million lbs. of produce and perishable goods to underprivileged children, families and the elderly. This food, that would have otherwise gone to waste, is redistributed to Leket's 200 nonprofit partner organizations caring for the needy, reaching 175,000+ people weekly.
Facebook לקט ישראל Leket Israel
https://www.instagram.com/leket_israel/
Photos by Silvia G. Golan