More

Life Style
Life Style
Details

Written by

MWU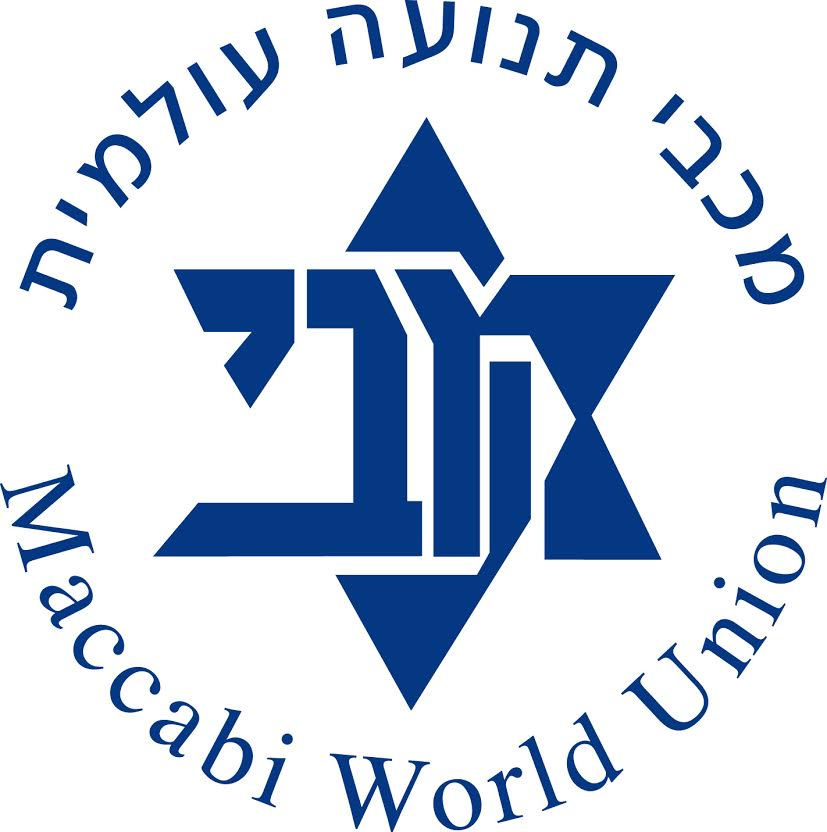 Kfar Maccabiah, April 2017, Nissan 5777
חג הפסח: חג חרות העם The Festival of Pessach: National Freedom
Dear Friends,
When we speak of Pessach[1] we generally refer to its message of freedom. In these days before the Festivities of Matzot and Spring in Israel, we receive and send greetings to our esteemed people describing the Chag[2] - in all justice - as "Chag HaCherut", "The Celebration of Freedom", evoking the liberation saga of the Jewish People from the Pharaonic yoke more than 3,300 years ago. That is the central theme of the Haggadah, the story we read with our family and friends in the traditional Passover Seder[3], stored in our memories with love and warmth since our own childhood. Passover became synonymous with freedom, with multiple connotations in all spheres of our lives.
Details

Written by

Silvia G Golan
International Women's Day was celebrated this year in the MAUSNER fashion house with a display of respect, love and appreciation for Israeli women.
"This year we are proud to launch the 2017 summer collection synchronized with International Women's Day, and for a good reason" remarked Rivka Mausner, the principal designer and the co-owner. "We praise the achievements of brave women throughout history, and choose to indicate in this manner our contribution to the development of women's fashion and implementation of women's style, especially with the launching of the 2017 summer collection.
Details
Socca Market in Tel Aviv has brought a new concept in dining to its unique venue for weddings, parties and major events. Instead of the standard fixed menu and waiter service, guests are invited to make the rounds of food stalls, each one featuring cuisine from different corners of the globe.
Drawing its inspiration from London's Borough Market, New York's Chelsea Market and Barcelona's La Boqueria -- and more recently, Tel Aviv's Sarona Market and Shuk Tzafon -- Socca Market comprises stalls that serve food representing the following cuisines:
Israeli (Mediterranean) - hummus, tehina, lamb kabab, skewers of shishlik and sabih
Italian - pastas, focaccias, antipasti (grilled vegetables) and bruschettas
Greek - souvlaki, dolmades (stuffed grape leaves) Greek salad, gyros, fried red mullet
Asian - dim sum dumplings, stir-fried noodles, bao sandwiches, Asian cabbage salad
American - fresh grilled hamburgers from prime beef, coleslaw, French fries
A delicious spread of desserts is served, featuring brownies with hot fudge sauce, chocolate chip cookies, hot apple crumble with pareve vanilla ice cream, meringues with berry sauce, lemon meringue tarts, and assorted pastries.
There is a full bar serving cocktails, sangria, and soft drinks, and a separate bar for wines.
Socca Market, which is certified kosher, is located in a trendy district of lofts and studios in south Tel Aviv.
Address: 27 Shocken Sreet (entrance from Shvil Hameretz)
Website: http://soccatlv.co.il
Tel. (073) 248-0313
Details

Written by

Buzzy Gordon
Inspired by the city's vibrant culinary scene, a duo of Russian investors who own restaurants in Russia and Europe have now established a presence in the heart of Tel Aviv.
Following a long search, the team identified a 3.5-storey bauhaus building on Dizengoff Street as their ideal location and spent months transforming it into a restaurant with a spacious al fresco area and two floors of tables, with a third underway.
The concept of the new restaurant is a cosmopolitan bistro where conversation is meant to flow, fueled by drinks and good food. Hence the name Table Talk, which derives from the literary genre that evolved from stimulating discourse.
The cuisine at Table Talk is fusion, while the menu is cosmopolitan with a solid Eastern European foundation. Among the specialties are calves' liver pâté, chopped herring, fresh salads with sunflower oil dressing, and the pièce de résistance -- blini with crême fraîche, red caviar, and salmon cured in-house.
There is a well-stocked bar, of course, with premium vodkas taking pride of place.
The Russian theme carries over into dessert as well, with delicious cherry vareniki topped with crême fraîche.
The restaurant is open all day, with enticing breakfast and brunch entrées on offer. There is even a children's menu.
Table Talk is already becoming an active venue for cultural events, including exhibitions, literary evenings, film screenings and lectures. Musical performances are scheduled to take place every Thursday, with occasional artist meet and greets.
In addition, Table Talk is an attractive venue for private events and functions.
Photos by Silvia Golan
Details

Written by

Buzzy Gordon
Regina, the veteran kosher restaurant in the Hatachana compound, has launched a new winter menu and a lavish "all you can eat" buffet, served Fridays from 11.00 until 14.00 (or one hour before the commencement of the Sabbath).
The buffet reflects the philosophy of the restaurant, which is to serve traditional Jewish food representing the cuisines of all the ethnic communities of the Diaspora: Ashkenazic, Sephardic, North African and Middle Eastern. As such, it is a smorgasbord of dishes that could justifiably be classified as Jewish comfort food, featuring stews and casseroles that are hearty, filling and warming -- ideal fare for the winter.
The categories of food on display at the buffet include appetizers, salads, soups, main courses and desserts. The main courses comprise meat, fish chicken and even vegan options.
Among the appetizers and mezze are a creamy ikra, an intense chopped liver, puffed pastry stuffed with ground meat, homemade tehina, and baked eggplant with tehina, date honey and pomegranate seeds. These are complemented nicely with thick slices of fresh hallah.
The piping hot soups are chicken and vegetable with kreplakh (meat-filled dumplings), and puréed lentil soup.
Main courses include a traditional cholent (hamin) with kishka (stuffed derma), moussaka, osh pilaf with chicken and beef, shakshuka with eggplant, fish patties in a savory tomato sauce, sofrito with meatballs, and Hungarian goulash.
Desserts are Regina's cakes, apple strudel, dates and halva. The restaurant has its own creative specialty cocktails and an adequate wine list, along with the usual soft drinks.
The cost of the buffet is a reasonable NIS 84 for adults, and NIS 50 for children. The regular menu -- including kids' menu -- is also available, as well as breakfast, served Fridays from 10,00 until 13.00.
Website: http://www.reginarest.co.il/
Location
Neve Tzedek – the Tachana complex (building 10), Tel Aviv
Contact Details
Phone: 0579428604
Fax: 03-7367575
Photo1 Regina;s owners Tzippy Varnel Elizabeth Levy & Nir Shafrir with Silvia Golan
Photo 3 Chef
MARKET MOVERS
NMS :

YHOO

- 01 Jan,

+0.00

(+0.00%)

After Hours:
Open
Mktcap
High
52wk Hight
57.39
Low
52wk Low
35.05
Vol
0
Avg Vol
19.80M
Eps
0.71
P/e
Currency:
Alphabet Inc.
NMS :

GOOG

- 21 Sep, 4:00pm

932.45

+0.87

(+0.09%)

After Hours:
Open
933.00
Mktcap
646.08B
High
936.53
52wk Hight
988.25
Low
923.83
52wk Low
727.54
Vol
1.29M
Avg Vol
1.52M
Eps
30.59
P/e
33.79
Currency: USD
Apple Inc.
NMS :

AAPL

- 21 Sep, 4:00pm

153.39

-2.68

(-1.72%)

After Hours:
Open
155.80
Mktcap
792.29B
High
155.80
52wk Hight
164.94
Low
152.75
52wk Low
104.08
Vol
37.48M
Avg Vol
26.53M
Eps
9.01
P/e
17.41
Currency: USD
Weather
Jerusalem Israel
Clear (night), 20 °C
Current Conditions
Sunrise: 6:28 am | Sunset: 6:35 pm
80%
3.1 m/s
31.484 atm
Forecast

Fri

Low: 19 °C
High: 30 °C

Sat

Low: 17 °C
High: 27 °C

Sun

Low: 15 °C
High: 28 °C

Mon

Low: 16 °C
High: 28 °C

Tue

Low: 16 °C
High: 27 °C

Wed

Low: 18 °C
High: 27 °C

Thu

Low: 17 °C
High: 26 °C

Fri

Low: 16 °C
High: 26 °C

Sat

Low: 17 °C
High: 25 °C

Sun

Low: 16 °C
High: 27 °C
Tel Aviv Israel
Partly Cloudy (night), 24 °C
Current Conditions
Sunrise: 6:29 am | Sunset: 6:37 pm
90%
3.1 m/s
33.757 atm
Forecast

Fri

Low: 25 °C
High: 27 °C

Sat

Low: 23 °C
High: 27 °C

Sun

Low: 21 °C
High: 26 °C

Mon

Low: 22 °C
High: 27 °C

Tue

Low: 22 °C
High: 27 °C

Wed

Low: 22 °C
High: 27 °C

Thu

Low: 22 °C
High: 26 °C

Fri

Low: 22 °C
High: 27 °C

Sat

Low: 23 °C
High: 26 °C

Sun

Low: 21 °C
High: 26 °C
Haifa Israel
Partly Cloudy (night), 25 °C
Current Conditions
Sunrise: 6:28 am | Sunset: 6:36 pm
84%
3.1 m/s
33.556 atm
Forecast

Fri

Low: 25 °C
High: 27 °C

Sat

Low: 25 °C
High: 26 °C

Sun

Low: 22 °C
High: 26 °C

Mon

Low: 23 °C
High: 26 °C

Tue

Low: 23 °C
High: 26 °C

Wed

Low: 25 °C
High: 26 °C

Thu

Low: 24 °C
High: 26 °C

Fri

Low: 23 °C
High: 26 °C

Sat

Low: 23 °C
High: 25 °C

Sun

Low: 22 °C
High: 26 °C