Politics
Details

Written by

French Foreign Ministry spokesman
(Paris, June 6)
A meeting between the French Foreign Minister Laurent Fabius and Mr. Yakov Amidror, head of the National Security Council took place this morning, where Mr Amidror relayed a personal message from prime Minister Benjamin Netanyahu.
The President expressed France's desire to deepen and develop the bilateral relations between israel and France in all fields.
This cooperation will serve to increase productive political discourse and trust between the two nations regarding their
common interests.
Fabius also expressed interest in meeting with Mr Netanyahu in the near future.
Details

Written by

Diplomacy
The Netherlands and Israel look back on a fruitful visit of Deputy Prime Minister and Minister of Economic Affairs, Agriculture and Innovation Maxime Verhagen and Minister of Foreign Affairs Uri Rosenthal to Israel in the week of 4 June 2012. The visit underlines the friendship and long lasting partnership between the two countries.
The two countries enjoy excellent governmental relations. Fruitful cooperation already exists in the fields of business, trade and investment, technical cooperation and science. Both governments confirm once again their intention to set up a Netherlands-Israel Cooperation Council that will further strengthen the bilateral relations between both countries in a comprehensive manner. A decision will be taken once a newly elected Dutch government is in place.
Details

Written by

Embassy of the Republic of Slovenia Tel Aviv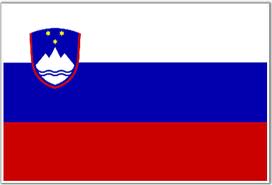 The international poetry Festival »Nissan« took place in the Druze village of Maghar between May 3rd and 6th 2012. The event was initiated by Naim Araidi, Festival Director,in 1999 and it has been going on for the last 13 years as the main gathering of Hebrew and Arab poets. The opening event was among others, attended by the Deputy Director General for Culture at The Ministry of Foreign Affairs in Israel Rafi Gamzou and the President of Peace Committee in Jordan Mansur Abi Rashed. Ambassador Alenka Suhadolnik was one of the opening night speakers. She spoke about the different literary landscapes and stressed the importance of dialogue on art, culture and society. This is the first time Slovenia was invited to the festival with Slovenian poet Barbara Pogacnik. Barbara Pogacnik read her poems at the third evening of the festival. Poets from Israel, Jordan, Egypt and Gaza as well as from Italy, Norway, Poland, Romania, Bulgaria, Turkey, Latvia, Slovakia, Kosovo and China attended the event.