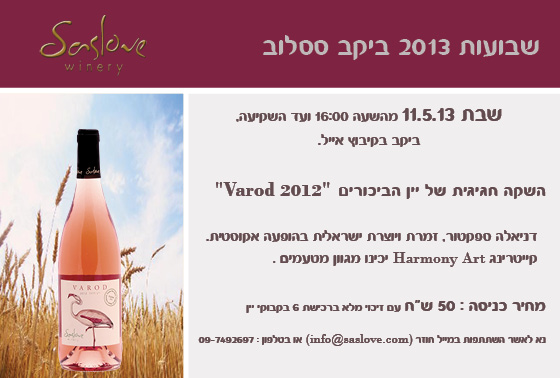 The Saslove Winery proudly presents their traditional Shavuot celebration to be held on 5/11/13 starting at 16:00 and until sunset at the visitor's center in Kibbutz Eyal.
The Winery will launch their "Varod" collection- the 2012 rose colored semi-dry vintage wine. Additionally, the event will include a special performance by Daniela Spector and culinary delicacies provided by Art Harmony.
Event tickets are 50 ₪per person (and a full return with the purchase of 6 bottles)
All are invited and we would love to see you there!