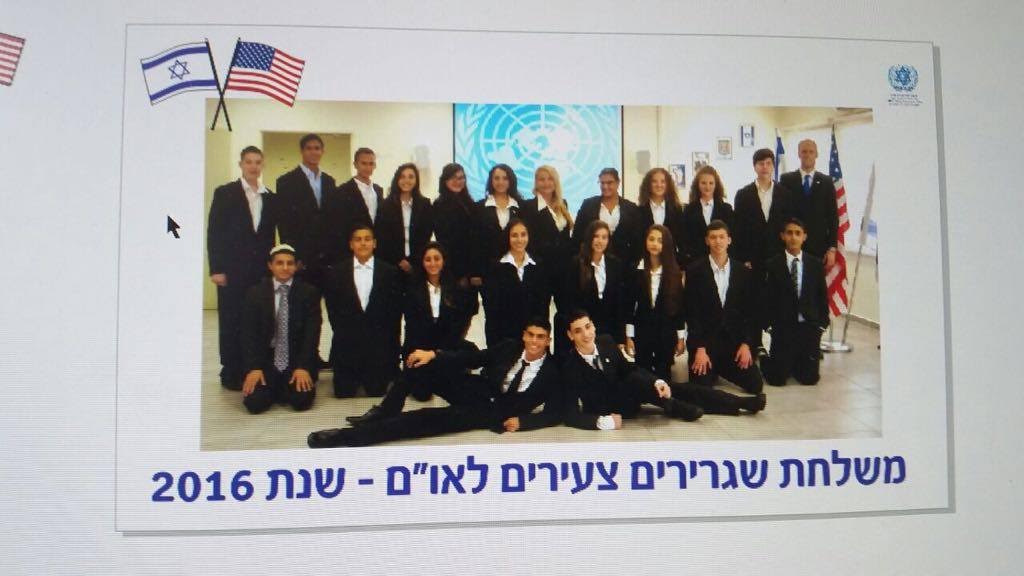 On August 31st, a delegation of youth leaders from Rachel Amrani's Young Ambassadors School returned from a diplomatic mission to NY, NJ and Massachusetts, where they visited the UN and met with local Jewish communities along with a number of other unique site visits.
The Young Ambassadors delegation included 20 high school students from Petah Tikva and Tel Aviv. Their itinerary included the requisite tourist stops: Times Square, Central Park, Chinatown, Statue of Liberty, 9/11 Memorial, along with some visits unique to a diplomatic trip: briefings at the UN, meeting with American and Israeli diplomats at the American and Israeli Missions to the UN and the Israeli Consulate and AIPAC in Boston.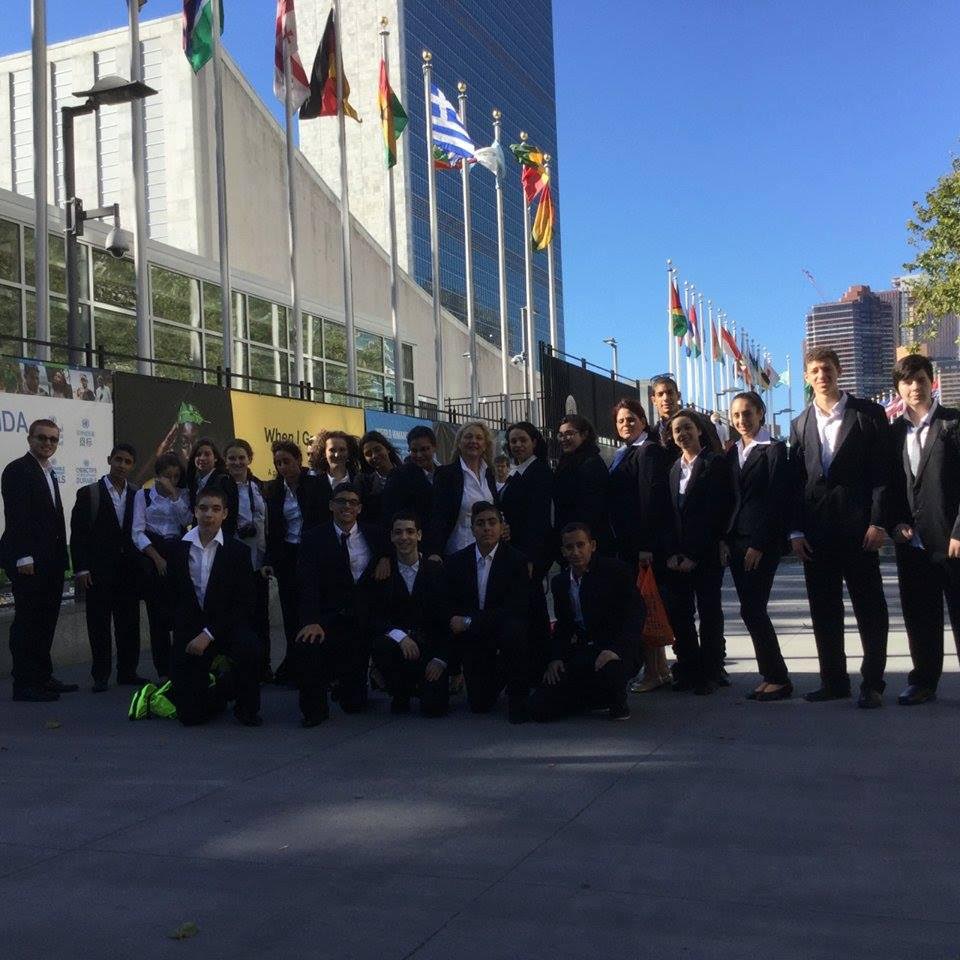 As part of the delegation's focus on strengthening ties between Israeli and American communities and bolstering Jewish heritage, the group visited Kehilah Kedosha Janina, the only Romaniote synagogue in the Western Hemisphere, the Spanish-Portuguese Shearith Israel, the oldest Jewish congregation in America, and NYC's Holocaust Museum. They also met with Hazon, a Jewish environmentalist organization, to discuss how Judaism relates to sustainability. In Massachusetts the group was hosted by families from the Youth2Israel (Y2I) program overseen by Debbie Coltin, Congregation Sha'arei Tefilah, and a local Israeli-American family.
Another key goal for the delegation was building bridges with non-Jewish communities. The group partnered with Manhattan's Brotherhood Synagogue and the Interfaith Encounters Association to host an event with local Muslim activists on Jewish-Muslim relations and how Israel is perceived in different Muslim communities. The Young Ambassadors got to see a Sufi prayer ceremony with the Nur Ashki Jerahhi community and talk to the group's spiritual leader. In Boston, a professor of biblical studies talked to the group about Evangelical Christian support for Israel.
After ten days abroad, the Young Ambassadors delegation returned to Israel with many ideas and greater motivation to continue their path of people to people diplomacy.
Photos credit Young Ambassadors School /Rachel Amrani.