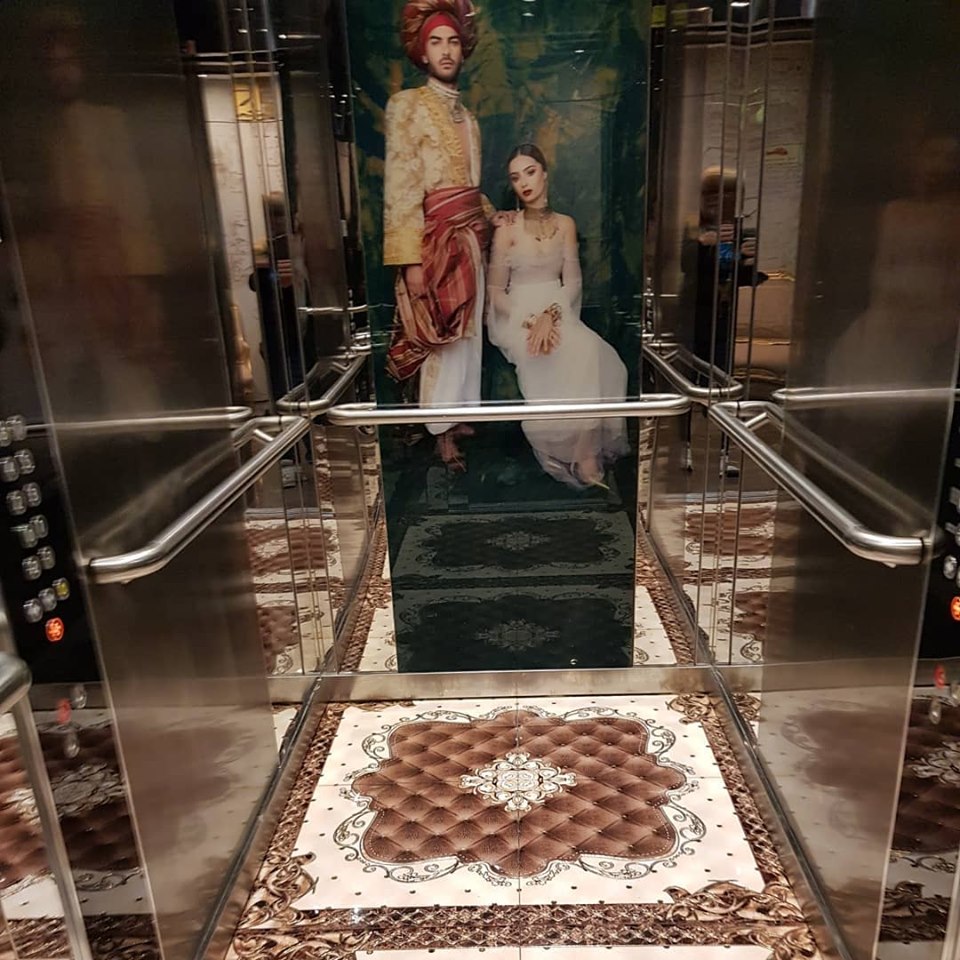 The boutique hotel DAVID TOWER is a city spa hotel belonging to the luxury brand By Sofitel MGallery of the international Accor hotel chain.
The DAVID TOWER hotel was launched two years ago and is located along the first line of buildings next to Netanya beach. It is near Independence Square and just 500 meters away from the vibrant Netanya market.
Independence square is the first interactive square in Israel with light and water shows, children's games embedded throughout, an artists' stands, an ecological fish pond, street performers, and more. The Netanya market is considered one of the most colorful markets in Israel with fresh food stalls, clothing stores, authentic dishes, spices, and several cafés and restaurants to dine out in.
The hotel design is based on a storyline as with all Sofitel MGallery hotels. In this case, the love story of Sultan Daoud Pasha and his lady love were the source of inspiration for the DAVID TOWER, leading to an opulent design of marble and gold creating a royal atmosphere that runs from the lobby throughout the hotel. An overall effect is a luxurious place of refuge and relaxation from everyday life.
Recently, the ACCOR Hotel DAVID TOWER of the MGallery by Sofitel brand has been awarded the 2019 Excellence Award by Tripadvisor, the world's largest and most exclusive tourist website.
The DAVID TOWER's 75 rooms and suites are designed in an eclectic style that combines eastern and western influences and contains all the accessories and amenities of ACCOR International's high standards. The result leads to a perfect hospitality experience that combines business and pampering relaxation. Most of the hotel's rooms overlook the sea and since the hotel supports the concept of wellbeing, the beds include the unique 7-inch plume mattress brand, My Bed by Sofitel by Accor International.
The 1,000 m2 VIA MARIS Spa, provides a comprehensive solution for all aspects of the spa world. Its treatment rooms are equipped with exclusive NILO electric beds that have a heated mattress, a Turkish steam bath, a Finnish sauna, a double treatment suite with a Jacuzzi and an oil bath, a private sauna, a gym fitted with the most advanced fitness equipment by TECHNO GYM and accompanied by a certified gym instructor, a heated indoor swimming pool and resting area in a traditional style as befitting of sultans with a breathtaking panoramic view of Netanya's beach.
The cosmetics company LIV UNIQUE was chosen to provide the clients with luxurious and effective facials and to provide the VIA MARIS spa with an entire line of aromatic high-quality products. The components include Shea butter complemented by macadamia nut oil known for its healing properties, salt peels from natural sea salt spray, reflexology cream and more.
For body and hair treatments, MOROCCAN OIL was chosen as it is internationally known for its Argan oil infused products that are perfect for body skin and hair restoration. A few years ago, Moroccan Oil has launched a series of body care products abroad. The Via Maris Spa was the first spa in Israel to collaborate with the company and build a unique treatment series based on their products that the customer can purchase at the end of treatment.
The abundant breakfast buffet at the hotel restaurant includes a variety of fresh salads as well as antipasti, creamed potatoes, soft and hard boutique cheeses, several smoked fish, a hot stand with omelettes, pastas, pancakes etc., a health bar with yogurt, granola, dried fruits and halva from quality boutiques, freshly baked sourbreads and pastries, natural juices and an excellent variety of coffees with several gluten-free and vegan options.
For more details on the hotel offerings you are welcome to read the full article:
https://www.israel-best-trips.com/single-post/David-Tower-Hotel-Netanya-A-City-Spa-Day-to-Remember
Facebook / Instagram David Tower Hotel - MGallery by Sofitel
Facebook VIA MARIS SPA
Call 09-373-0013
Fotos by Silvia G Golan