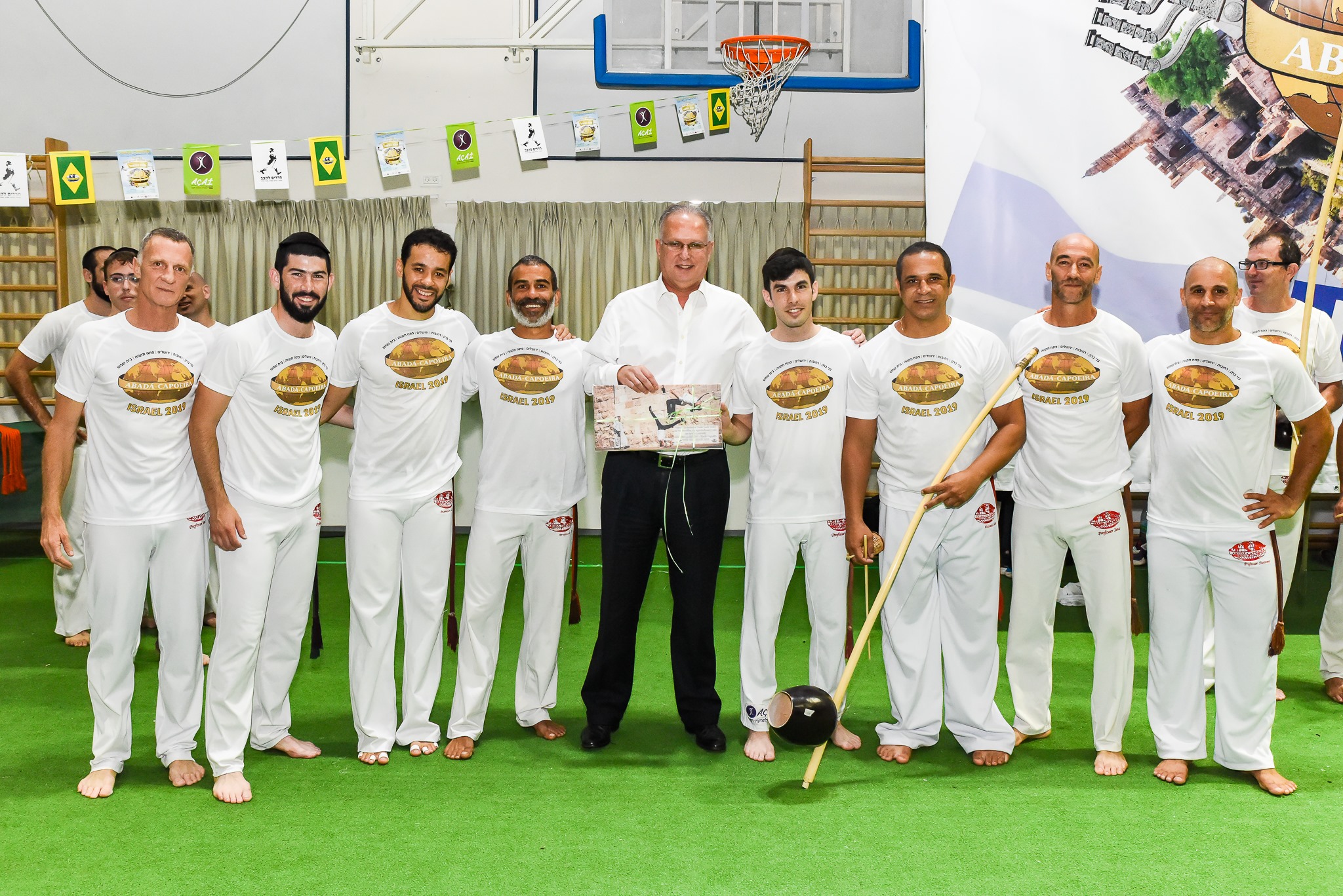 Wednesday evening July 10th bore witness to a very moving event combining youth empowerment, intercultural learning, and sports diplomacy. A special ceremony held in Bnei Brak and attended by the ambassadors of Brazil and Germany to Israel marked the 10 year anniversary of Capoeira activities led by Abada Capoeira Israel.
During the unique celebration, 300 Haredi Capoeira students taught under the supervision of Haredi Capoeira trainer Miki Chayat and his brother Yehuda Chayat, received their belts. The participants came from Bnei Brak, Jerusalem, Bet Shemesh, Rehovot, and Petah Tiqva, and were recognized with their families in attendance. They received their belts from Abada Capoeira Israel trainers, along with Mestrando Mobilia from Brazil; Professor Teco from Barcelona, and two senior trainers who came from Germany to join the event.
The ambassador of Brazil to Israel, H.E. Mr. Paulo Cesar Meira de Vasconcellos addressed the audience and offered a Mazal Tov on their achievement. H.E. Dr. Susanne Wasum-Rainer, the ambassador of Germany to Israel spoke as well, congratulating the participants in Hebrew on their intercultural learning and achievements. Israeli Ambassador to Macedonia H.E. Mr. Dan Oryan also attended, impressing the audience by performing a professional handstand.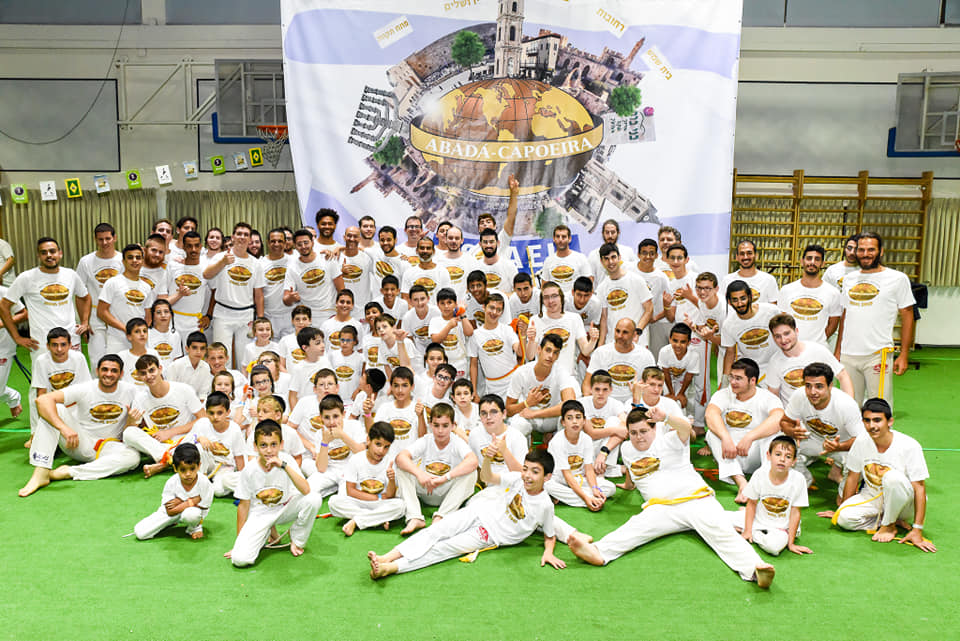 The event celebrated both this year's participants and a decade of achievements by Miki Chayat. Chayat, a world-renowned and decorated Capoeira competitor and instructor who has trained around the world, uses Capoeira to build bridges between cultures, and in particular to empower Haredi youth. His non-profit "Haredim in Beat" empowers at-risk Haredi youth via sport and martial arts, advances sports and health in the Haredi sector, and intercultural understanding and coexistence.
Diplomacy.co.il congratulates Miki and Yehuda Chayat, Abada Capoeira, and all of the participants.
Photo credit: Roey Tochband