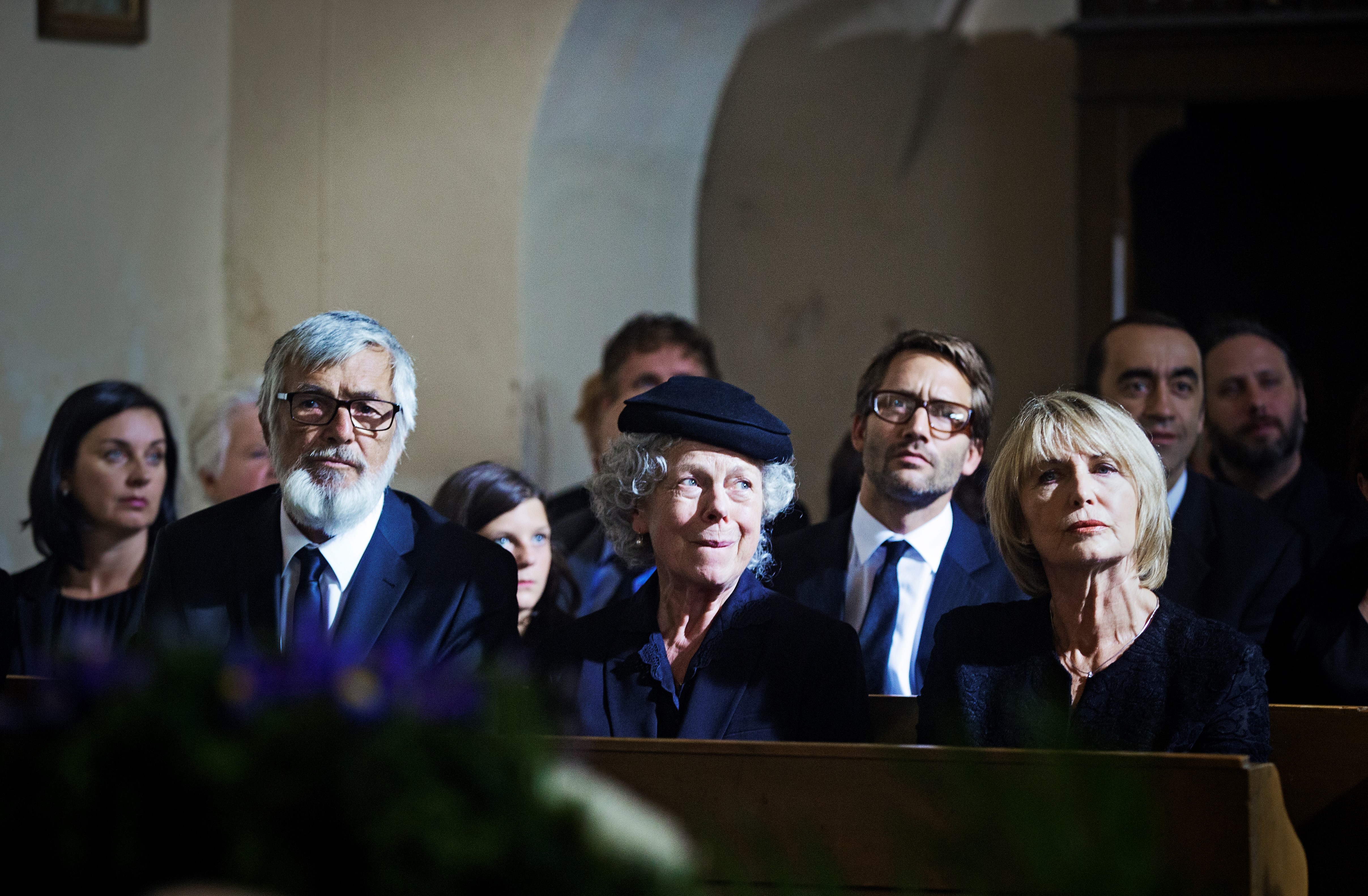 Who said that only Kafka is lacking in our challenging reality? What is really needed is Czech films –bright, phycological and sarcastic. So please find:
Czech Film week will be held from 14.08 till 31.08 in five cinematheques in Israel: Jerusalem, Tel Aviv, Haifa, Herzliya, Holon ( At the beginning only three were included, but it became clear, more cities are interested).
Robert Mikolas, director of the Czech House Jerusalem, former Army correspondent of Radio Prague in the Middle East, and a writer with ironic tough to the life has choose six films to caught many. (Recently he wrote with bitter irony that at least one positive expectation of the corona lockdown, to create a baby boom, was shattered by the reality that it has led to a divorce boom, as people are afraid of being infected. So we really need humor these days, he asserts.)
The festival opens with CHARLATAN, the new film by acclaimed director Agnieszka Holland on August 14 at 19:30 at Jerusalem Cinematheque. Ivan Trojan, winner of four Czech Lions for best actor in a leading role, stars in the biographical drama about faith healer Jan Mikolasek will open the festival. The following day, August 15, the opening ceremony will take place at the Cinematheque in Tel Aviv. The festival will open in Haifa on August 16.
After the big success of Burning Bush devoted to the tragic figure of Jan Palach, Agnieszka Holland turned to the Czech history again.
Jan Mikolášek was a very famous healer, an unusual medicine man, who was using unorthodox methods of diagnosis and treatment. Those special skills made him not only well known but also rich. In Czechoslovakia before World War II, he became some kind of institution and even during the German occupation he was able to preserve his status by healing high Nazi officials. He was sure that it would not be different after the war. The communists who took power were also humans. And humans fell sick, felt hopeless and needed the doctor; a special kind of a doctor as well, when others cannot help. But the situation changed when his main Stalinist protector died, and the regime decided to destroy him. He was too different, too rich, and too independent. The film already received four Czech lions.
Director Petr Zelenka, master of the black humor brings to Israel his new film DRONMEN (2020), a psychological thriller. Zelenka prefers provocative plots related to politics. "I am proud by the Czech explosives and the Czech hockey" – said one of the film hero. In the center the story of an attempt to assassination on Dick Cheney. The film was party shot in Israel.
Retrospective of the New Czech wave (Czech spring) films is here. COACH TO VIENNA (1966, directed by Karel Kachyňa) was called by the authorities "disgraceful ideological mischief". For ideological reasons the film was denounced as "disgraceful ideological mischief", anti-Czech, anti-German, and anti-partisan. Kachyňa had to go into exile in …Austria ( What to do: the authorities did not have their Siberia…) Iva Janžurová, one of the best Czech actresses of all time, who played the leading role in the film is celebrating her 80th birthday this year.
Next is the comedy ECCE HOMOLKA (1969), directed by Jaroslav Papouše, who worked with famous Milos Foman,
The documentary and the documentary ANTONIN DVORAK (1990) by Jaromil Jires did not easily paved the way to TV, for beying not modest enough. Now when the world celebrates 180 years from his birthday, it`s OK already.
TIGER THEORY, a 2016 adventure comedy. The life of veterinarian Jan Berger (well-known actor Jiri Bartoska, president of the Karlovy Vary International Film Festival) is usurped by his wife, Olga (Director: Radek Bajgar) is also on the list.
Photos courtesy of the Czech Embassy