The Embassy of Switzerland in Israel celebrated 70 years of great diplomatic friendship in a VIP event for officials at Pastel Restaurant in Tel Aviv.
H.E. Jean-Daniel Ruch, the Ambassador of Switzerland to Israel; Andreas Guth, chairman of Dreyfus Söhne & Cie, Banquiers- Swiss Private bank; Ofer Kiesh, CEO of Lufthansa Airline company; Gad Proper, Chairman of the Israel-EU Chamber of Commerce : government members, businessmen, journalists, and others participated as well. The national day for Switzerland also featured events open to the public next to the Tel Aviv Museum of Art, where Swiss traditions, culture, and costumes were shared with the Israeli public.

The Swiss Ambassador Jean-Daniel Ruch addressed those that attended the event, stating that Switzerland celebrates "70 years of friendship, partnership, and striving relationship in all fields: cultural, economic, and innovation". He added that it is also "an occasion to celebrate two cities: Basel and Tel Aviv, two cities that help change the world". The Ambassador also praised the generous efforts of those who aim to forge the relationships between Israel and Switzerland by their contributions. These included Andreas Guth, chairman of Dreyfus Söhne & Cie, Banquiers- Swiss Private bank; Gideon Hamburger, the president of Harel Insurance and Finance Group; Ofer Kiesh, CEO of Lufthansa Airline Company; Richard Wherlock, and those in charge of the ballet performance that evening. Richard Wherlock, from the cultural field of Switzerland, stated that it is a privilege to "make things from the impossible into possible" and to share with Israel "love, passion, honesty, and sincerity".
The warm atmosphere of the VIP event paved the way for other members to share points of view in different fields such as politics, technology, culture, and economic purposes. Both sides, Israeli and Swiss officials, shared their knowledge and their passion to further develop the relations between the two nations.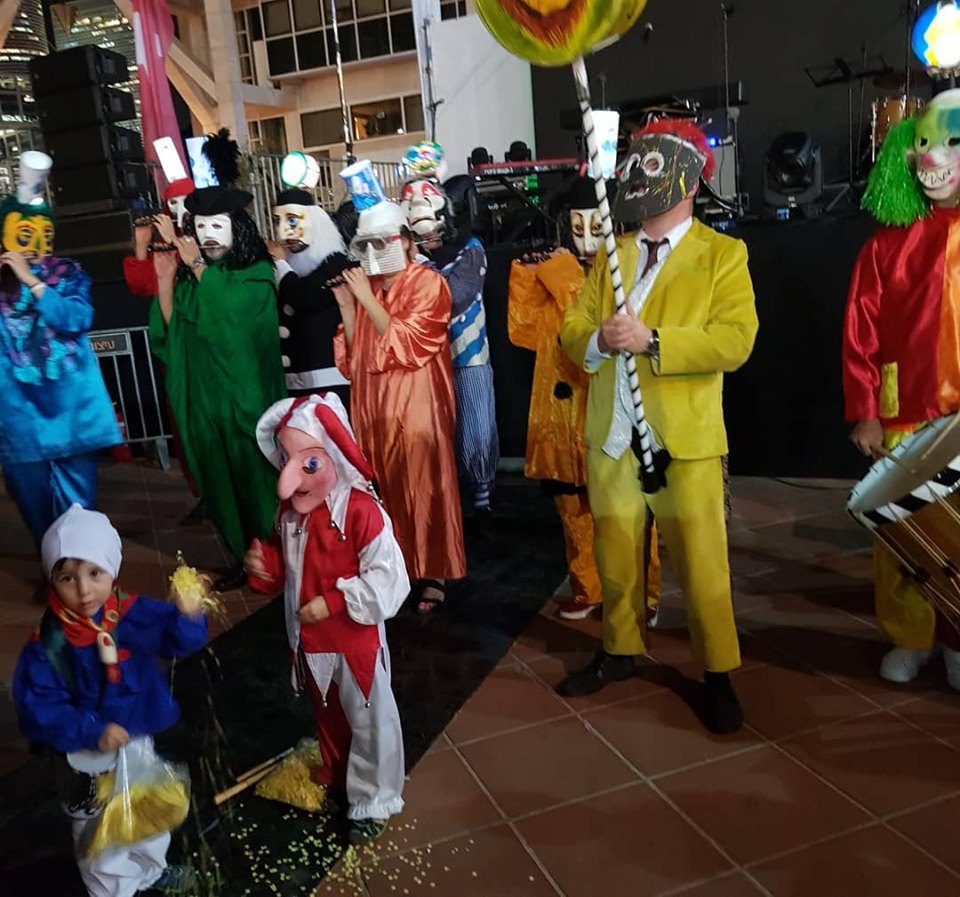 As for the public event, Israelis flooded in for Swiss cultural music, performances, and food.
The Swiss carnival was an outstanding performance that caught the public's attention. The Embassy of Switzerland gave away many gifts for the public. This joyful and rich event turned all the evening into an outstanding experience for both nations.
Happy Swiss National Day from www.diplomacy.co.il Staff !!!!!
Hassan Hassan is a member of Debate for Peace
Photos by Silvia Golan