Details

Written by

Prime Minister's Office, the Health Ministry and the Finance Ministry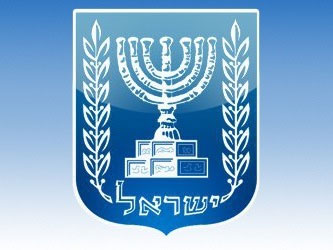 The Cabinet, last night (Wednesday, 16 September 2020), in a conference call, pursuant to its decision from last Sunday regarding a tightened outline for lowering morbidity from 14:00 tomorrow (Friday, 18 September 2020), approved regulations for dealing with the coronavirus, as well as regulations to limit the number of employees in the public sector. The regulations detail the precise rules that must be adhered to while the outline is in force.
Restrictions on leaving one's residence:
One may go out from one's residence up to a distance of 500 meters only.
This restriction enables going out into the public sphere (including parks and playgrounds) up to 500 meters.
It is also possible to go beyond the 500-meter range and back home for one of the following objectives:
* Employees / soldiers going to their place of work
* Buying medicine, food and essential products and services
* Helping someone in distress or who has some difficulty
* Medical, psychological or complementary medical treatment (with one patient only) and going to social welfare frameworks and essential social care
* Going to the Knesset, a demonstration, a judicial proceeding or to donate blood
* Going out for exercise by one person or people who live together – without restrictions as to distance, provided that one's starting point is one's residence and not a vehicle
* Going to funeral or circumcision
* One conducting prayers (a cantor or shofar blower) who has received a permit from the Religious Services Ministry in order to attend High Holiday prayers
* Essential treatment for animals
* Transferring a minor between parents who do not live together or transferring a minor to the care of another person if a single parent is going out for an essential need
* Going to permitted educational activity (special education, children of essential workers)
* Going to the airport for an overseas flight, 8 hours before the flight
* People with disabilities in sheltered housing or other residential programs may go out to visit first-degree relatives, who may also visit them
* First-degree relatives of fallen soldiers from the Yom Kippur War may go to memorial services
It should be clarified that going to prayers, even according to the outline for the high holidays, is subject to the 500-meter rule.
From Wednesday, 23 September 2020, until Thursday, 1 October 2020, one may leave one's residence in order to purchase the four species, materials for building a sukkah and to do the custom of kapparot.
Restrictions on being in various places
* It is prohibited to be in a residence of another person (except for some permitted purpose, such as carrying out work or assisting someone with a difficulty)
* It is prohibited to be on the beach except for permitted exercise only (by one person or people who live together, who came from their residence and not via a vehicle)
Rules of conduct in the public sphere
* Prohibition of gatherings – up to 10 people in a structure and 20 in an open area
* Maintaining 2 meters' distance between people as much as possible
* Restrictions on the number of passengers in a vehicle – up to 3 people (except for people who live together) and 1 additional passenger per additional backseat row
Restrictions on commercial and recreational activity
It is prohibited to open businesses and places open to the public (including commerce, restaurants, swimming pools, gyms, barbershops, beauty parlors, places of recreation and hotels) as well as reception hours at places of work. There is no restriction on employees entering places of work provided that said place of work is not open to the public (for example, to carry out maintenance work, arrange merchandise, etc.)
Exceptions:
* Essential stores: Food stores, opticians, pharmacies, hygiene products, home maintenance products, laundries, communications products and repair shops for communications devices and computers
* Reception in essential places of work for essential services that cannot be obtained remotely (post offices, banks, etc.)
* Hotels and guesthouses – When the same are serving as alternate residences (long- or short-term) for people renting the place (such foreign workers, etc.) – without use of public spaces, pools, etc. This exception includes hotels for people in quarantine or those hotels designated for use by people receiving treatment and their families, adjacent to a medical institution
* A place for professional athletic training which has been approved by the Culture and Sports Ministry Director General
It should be clarified that it is permitted to operate food stores and essential stores (as detailed above) only, in malls or open-air markets.
Outline for prayers on Rosh Hashanah and Yom Kippur
It is permitted to go to a place in the public sphere where prayers are being held provided that it is no more than 500 meters from one's residence.
In open areas – In regular groups of up to 20 people, with distance between the groups and physical demarcation, empty places between people who do not live together , and no serving of food.
In structures – Areas with regular groups of 10/25 people (depending on the area being orange or red), with plastic between the areas, the maintaining of distance between the areas, the posting of signs regarding the number of worshippers, the size of the place, the applicable rules, two chairs' distance between worshippers and no serving of food.
Permitted capacity for prayers in structures during the high holidays:
* Red areas – 30 people for the first two entrances, 20 people for each additional entrance
* Orange areas – 50 people per entrance
In any case, the number of worshippers present shall not exceed 1 person per 4 square meters of space in places designated for prayer
Public transportation
* City buses on regular routes – 32 passengers
* Inter-city buses on regular routes – 30 passengers
* Accordion buses on regular routes – 50 passengers
* Minibuses – 50% of the number given in the license
* The Carmelit – 50% of spaces
* Chartered buses – 30 passengers
* All other ground vehicles – 50% of the number given in the license
* Taxis – The driver and either 1 or 2 passengers, if one of the passengers is someone who needs an escort, except for people who live together.
Special directives for passengers:
* Passengers in ground transportation vehicles may not eat while they are in the vehicle unless it necessary to maintain health
* Passengers in public transportation will pay for the ride by validating their ticket themselves and not by purchasing tickets from the driver; however, senior citizens, people accompanying the blind and passengers on bulletproof buses in Judea and Samaria will be able to purchase tickets from the driver
* Those operating ground transportation vehicles shall employ ushers to assist in maintaining these rules. The ushers shall were clothing that identifies the operating company and which is distinguishable from police uniforms and will wear prominent name tags that also identify them as ushers
* On buses: Passengers shall not sit in the seats immediately behind or next to the driver unless there is a barrier at least 180 centimeters in height between the driver's seat and the seats behind him. If these seats are reserved for people with disabilities, other nearby seats shall be allocated, which provide easy access.
* Passengers may not stand on inter-city buses
* Passengers may not stand near the driver on city buses on regular routes
* Taxis: Passengers shall not sit next to the driver unless there is a plastic barrier between the driver's seat and the adjacent passenger seat.
* In all transportation vehicles with windows that can be opened, the windows shall be opened.
* Trains: An entry pass for the trip which was ordered in advance together with the ticket. The entry pass will include the passenger's identification number, boarding station, destination station, and the date and time of the trip. Israel Railways will keep in a secure manner the information it receives pursuant to this regulation, will make no other use of it other than to print entry passes and to deliver to the Health Ministry in order to carry out epidemiological tracing and will delete it 20 days after receiving it.
The Cabinet also passed regulations restricting the number of employees in the public sector.
The regulations specify that the number of employees in government offices, local authorities and religious councils shall not exceed 10 workers or 50% of the workforce at any one time, whichever is highest.
Activity in the private sector that does not receive the public shall continue as usual, as per the 'purple badge standard' restrictions.
The Cabinet approved regulations designed to restrict the number of employees in government offices, local authorities and religious councils due to the outbreak of the coronavirus. As of 14:00 tomorrow (Friday, 18 September 2020), the public sector will shift to an emergency footing that will allow the provision of essential services to the public but will reduce personnel at workplaces to around 50%. The other employees will, as much as possible, work from home or under such employment conditions as have been agreed upon by the relevant Finance Ministry officials and the Histadrut.
In order to ensure essential activity at agencies and maintaining the provision of essential services to the public, the Civil Service Commissioner, the Interior Ministry Director General and the Religious Services Ministry Director General will be able to order an increase in the quota of employees who are permitted to be in a workplace – in which the presence of employees is required – at any one time.
This restriction does not apply to the private sector, which will continue to operate according to the 'purple badge standard' as long as no more than 10 people shall be present at meetings held at the workplace.
Details

Written by

Israel Ministry of Defense
Following a joint R&D program led by the Directorate of Defense Research and Development (DDR&D), in the Israel Ministry of Defense, together with Israeli company Xtend, and the Combating Terrorism Technical Support Office (CTTSO), of the U.S. Department of Defense, an operational pilot program has been launched employing Skylord drones in the defense of U.S. military forces. The program has produced a drone system with a remote immersive interface that protects troops from various inbound aerial threats – particularly drones.
As a result of the close cooperation between the institutions involved, the system has been developed in accordance with concrete operational requirements. As such, following a year of R&D and various tests, the CTTSO decided to launch an operational pilot program, testing and validating the system's capabilities in the field. As part of the pilot program, several dozen Skylord systems will be employed by U.S. troops.
Using an AR device and single handed controller, a military operator may employ the Skylord system to control the drone and perform complex tasks remotely, with great ease and precision. Its interface enables the operator to immersively "step into" a remote reality and engage targets effectively yet safely. With minimal training and no expertise required, troops enjoy a full sensory situation assessment and may utilize C-UAV net payloads in the battlefield. The system's capabilities have been demonstrated in Israel, with confirmed interceptions of incendiary devices flown over the Gaza border by terrorist organizations.
This operational pilot program is the first step towards the widespread deployment of smart systems to U.S. military forces, enabling them to perform complex tasks in the modern battlefield, while minimizing risk. It is also one of the most significant and successful areas of cooperation between the DDR&D and its American partners, highlighting the crucial and extraordinary relations between our respective defense establishments.
Head of the UAV Branch in the DDR&D of the Ministry of Defense, Lt. Col. Menachem Landau: This joint activity implements novel technological capabilities taken from the field of AR (augmented reality), and from the world of gaming. It enables the troops of both nations to employ intuitive, battle-proven and precise systems follow a minimal training period, and to engage hostile flying objects such as drones. We look forward to expanding our collaboration with our partners in the CTTSO of the U.S. Department of Defense, in developing advanced technology to protect troops and enhance operational capabilities."
Xtend CEO, Aviv Shapira: "We have established amazing partnerships in the development, and fielding of this product for the operational end user. The Skylord is one of the world's most advanced C-UAS Hard Kill solution, and the XTEND team is thrilled at the opportunity to deploy our systems in operational missions - and to protect the lives of both US/IDF combat soldiers."
Image Credits: Xtend
Details

Written by

Silvia G. Golan
Debate for Peace celebrated another year of remarkable achievements with a moving celebration, held via Zoom of course, with participants joining from dozens of cities. Ten students and one teacher offered powerful reflections on their experiences.
The annual Debate for Peace end of year celebration marks the transition from one academic year to the next, and provides a platform for students to share their unique experiences. This year's program, held on Thursday August 27, included representatives from the delegations to Sweden, Oxford, Yale and Johns Hopkins, as well as the members of the Empathy Storytelling project.
The program opened with a welcome from Carolina Frimer, on behalf of the Interfaith Encounter Association. Joe Wierichs, the Public Affairs Officer at the U.S. Embassy Branch Office in Tel Aviv, offered introductory remarks. Mr. Wierichs spoke from his experience as a diplomat in more than half a dozen countries, and encouraged students to keep trying to learn different perspectives.
Debate for Peace Director Steven Aiello provided an overview of the programming over the last year, including more than an event a week, from in person meetings to Zoom debates and discussions. The five international delegations included meeting with the foreign ministries of Sweden and the Netherlands, the Embassies of Ecuador and Kosovo in the UK, the US embassy in Sweden, the US, EU, and Cypriot missions to the UN, UNICEF, UN Alliance of Civilizations, the Swiss embassy, US state department and the US Institute of Peace in Washington, DC, along with over a dozen different Jewish and Muslim communities. Debate for Peace presented in synagogues, mosques, and at the UN itself, through the NGO Committee on Sustainable Development-NY.
Yara Katish spoke as a representative of one of those delegations. Yara talked about experiencing shabbat as a Druze student, together with her Jewish, Muslim and Christian friends. Shahav Navon explained how much he had gained from a meeting with an imam in Oxford, where they discussed feminism and acceptance from a Muslim perspective. Hassan Hassan, a teacher and MUN coordinator originally from the Golan, joined the delegation to Yale this year, and he spoke about that experience. As an educator, he said that he was very impressed to see the students competing against top MUN delegates from all around the world. Maayan Dahan shared how much she learned from the delegation to Johns Hopkins MUN, not just from the MUN conference and the meetings, but especially from traveling with peers from different cities and communities.
Shady Mansour and Oren Jian provided a musical interlude, playing Mawtini and haTiqva respectively. Then the Empathy Storytelling project participants shared their stories. The Empathy Storytelling project, supported by a US Embassy grant, pairs Jewish and Arab students, who then learn one another's stories, and share them with different audiences. Along the way they also study and discuss empathy, and different aspects of the Israeli-Palestinian conflict, and peacebuilding. The storytellers shared their powerful stories one after another, each with its own rich details.
After the storytellers, Sarah Shalabi played a classical Arabic song on keyboard, and Luna Abu Yunus then performed The Star Spangled Banner on violin.
To conclude the afternoon, Ambassador Adel Atieh, Deputy Head of the Palestinian Mission to the European Union, offered his reflections. Ambassador Atieh noted that in challenging times when top-level diplomatic avenues are struggling to advance peace, we must put extra effort into building understanding and reconciliation via education and grassroots efforts, and congratulated the students and Debate for Peace for taking on this important mission.
Finally, the Young Diplomat of the Year award was presented to Luna Abu Yunus from Sakhnin, for her efforts to build bridges, learn, and inspire, over the last year.
Congratulations to Luna and all of the participants, and to Debate for Peace! The full ceremony can be seen on Youtube here: https://www.youtube.com/watch?v=rWc4fI7j6HM
Photo credit: Debate for Peace
Steven Aiello
Founder--DebateforPeace
Details

Written by

Silvia G. Golan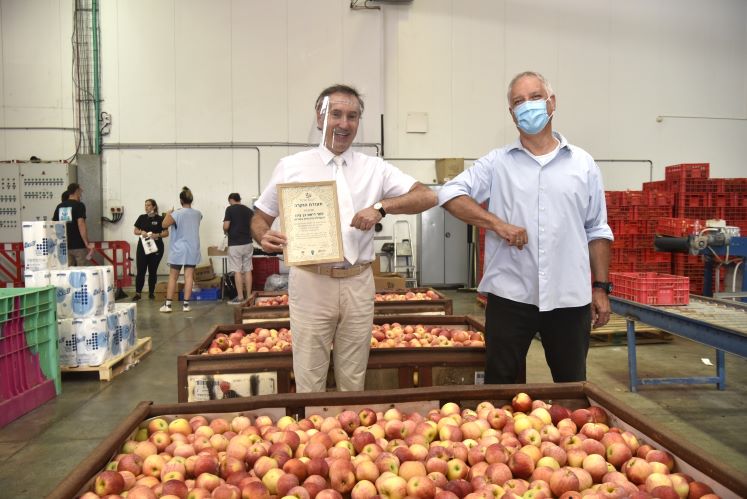 In the wake of the COVID-19 pandemic and the economic crisis followed, the Jewish community of Oporto in Portugal donated EUR15,000 to the largest food bank in Israel, "Leket Israel"
In the wake of the COVID-19 pandemic and the economic crisis followed, the Jewish community of Oporto in Portugal donated EUR15,000 to the largest food bank in Israel, "Leket Israel", which handles food pickup and distribution and feeds hundreds of thousands of people who rely on the organization throughout Israel. The contribution was granted today by the president of the Jewish community of Oporto, Dias Ben Zion, to Gidi Kroch, CEO of Leket Israel.
The donation is a result of ongoing collaboration between the Catholic and Jewish communities in Oporto, which released the movie The Light of Judah three months ago via streaming platforms. The movie portrays the historical relationship between Catholics and Jews in the middle ages. The two communities decided that all Israeli streaming proceeds would be granted to "Leket Israel" and that proceeds from streaming in Portugal, which also totaled at EUR15,000, would be granted to the food bank in Oporto and three local Catholic charity organizations.
Production of the movie was made possible by ongoing religious, cultural and social collaboration between the Catholic and Jewish communities, which began in December 2019 with the goal of fighting antisemitism. The initiative has received financial backing from philanthropic Jewish families as well as B'nai B'rith International.
Dias Ben Zion, President of the Jewish Community of Oporto: "Our community is committed to the State of Israel, and we are excited that we have been able to fulfill our promise and donate the proceeding from the movie, especially after the Covid-19 pandemic has led to a significant increase in the demand for meals. Leket Israel is leading an important mission and we are proud to be able to help".
Gidi Kroch, CEO of Leket Israel: "Leket Israel is truly grateful to receive support from Portugal of the Jewish community of Oporto and the Diocese of Oporto. It is heartwarming to see Oporto's Jewish and Catholic communities working together to feed Israel's poor at this troubled time for us all. We look forward to strengthening the bond between our communities and are honored that Mr. Dias Ben Zion, President of Comunidade Israelita Do Porto will be visiting with us to make the donation and see our activities firsthand."
Photo From left to right: Dias Ben Zion, President of the Jewish Community of Oporto and Gidi Kroch, CEO of Leket Israel.
Courtesy: Yossi Zeliger.
Details

Written by

Prime Minister's Media Adviser
.Prime Minister Benjamin Netanyahu, today (Tuesday, 1 September 2020):
"I welcome the first understandings that have been signed in Abu Dhabi. These understandings will assist us in advancing mutual investments and widespread cooperation. We will soon announce additional agreements in aviation, tourism, trade and others."
Earlier today, Prime Minister's Office Acting Director General Ronen Peretz and United Arab Emirates Central Bank Governor Abdulhamid Saeed signed the first protocol in banking and finances.
The Central Bank of the United Arab Emirates, the Finance Ministry and the relevant financial regulators in Israel have reached the following understandings:
A joint Israel-UAE committee will be established to advance cooperation in finances and investments. To this end, the sides will discuss advancing cooperation in financial services and lowering financial impediments to making investments between the countries and promoting joint investments in the capital markets.
The sides will also discuss advancing cooperation in banking services and payments regulations.
The sides will establish special working groups in order to create the conditions for joint investments that meet international standards including in the struggle against money laundering and financing terrorism.
​Photo : PMO Acting Director General Ronen Peretz (seated, left) and United Arab Emirates Central Bank Governor Abdulhamid Saeed (seated, right) at the signing ceremony.
Copyright: GPO/Amos Ben Gershom