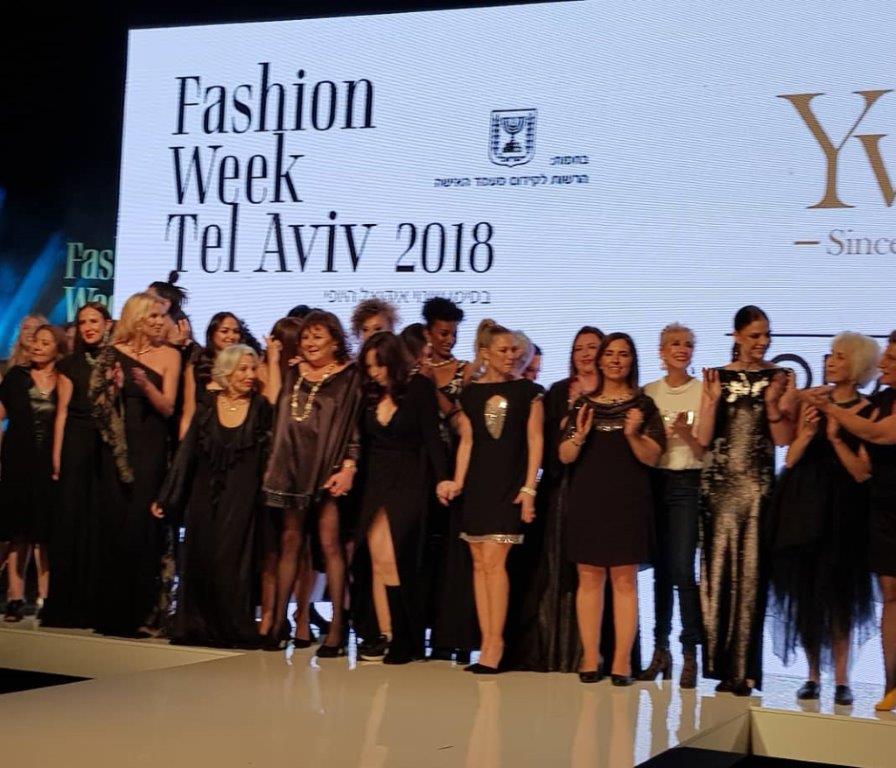 The seventh Fashion Week Tel Aviv will be taking place from March 10 – 13 2019. This year's Fashion Week is produced in full cooperation with the Blue and White Division at the Ministry of Economy and Industry of Israel.
"This year, for the first time we are joining forces with the Blue and White Headquarters at Israel's Ministry of Economy and Industry, with the goal to continue strengthening and promoting "Made In Israel" fashion brands", announced Motty Reif, Founder and Chief Producer of Tel Aviv Fashion Week. "In addition, we will continue promoting changed beauty ideals, by including male and female models of all ages, sizes, colors, and religions. Our goal is to remain a driving force behind the fundamental changes occurring in the global fashion industry today and the democratization of fashion."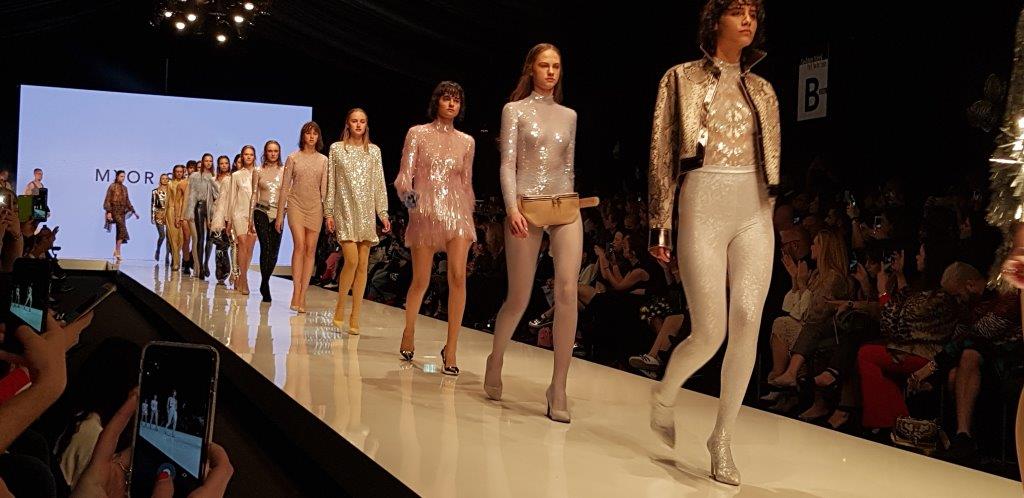 Naama Kaufman, Vice Director General, Ministry of Economy and Industry and Chairwoman of the Blue and White Headquarters stated that "The textile industry and the Israeli fashion industry have a significant financial potential to contribute to the general workforce. As part of our effort to promote Israeli fashion manufacturers and designers, we have decided to join Fashion Week Tel Aviv by Reif Entertainment and chose it as our main platform to promote our message."
Fashion Week Tel Aviv will be taking place at Tel Aviv's picturesque port at Hangar 11, a location known for exclusive concerts and events.
Fashion Week will open with a special Gala Event on March, 10th, honoring designer Gideon Oberson that has influenced fashion in Israel and internationally for over 56 years.
60 famous models who have worked with Gideon Oberson over the years, including Pazit Cohen, Dana Wexler, Ronit Yudkevitch, Shelly Gafni, Orit Haber , Yael Abecassis, Dorit Yellnik, Dganit Cohen, Dorit Farkash, Nofit Shevach, Yelena Ralph, Gal Amir, Shiraz Tal, Ingrid Feldman, Irit Atalman, Omer Barbi, Sniel Barbi and Simona Guzman among others, will be taking stage during the festive show.
For the first time in Israel, Fashion Week Tel Aviv 2019 will be broadcasted live, exclusively on the Israeli Fashion Channel (35 on HOT and 38 on YES), including interviews, full coverage of the red carpet and more.
There will also be an option to purchase tickets for Tel Aviv Fashion Week shows at the Hangar 11 website:
https://hangar11.co.il/events/
Other novelties include the collaboration with GPS Radar, the private fashion community through which industry people will be able to connect and share all relevant updates and information specifically related to Tel Aviv Fashion Week.
Between March 11 – 13 a Designer Showroom will be operated at the Comme Il Faut Flagship Store, also located at the Tel Aviv Port, featuring Fashion Week participating designers and other young brands producing for international markets.
*Fashion Week schedule:
March 10th – FW Opening Night
March 11th – 13th - Fashion Shows, Designer Showroom
*Full schedule upon request
Full Fashion Week Tel Aviv Designer List 2019:
Shenkar fashion design department
Photos by Silvia G. Golan