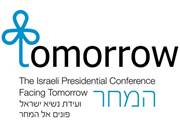 June 20, 2012 – JERUSALEM, Israel – Harvard Professor Niall Ferguson, President of the Council of Foreign Relations, Richard Haass, and Financial Times Reporter Martin Wolf headlined a panel led by Governor of the Bank of Israel Stanley Fischer.
The panel, which focused on the future of the global economy was highlighted by a general sense of pessimism, with several members noting that tough times lay ahead, particularly for Europe.
When the discussion turned to the strength of the Eurozone, an especially grim picture emerged.
"If things are just left to unfold as they are now," said Wolf, "with the resources they put up for it – the Euro zone is going to fail."
Ferguson echoed this stormy forecast, noting that the current stagnation may be a precursor for larger problems, saying, "We ain't seen nothing yet. The flash crash (of 2008) will be nothing compared to the next crash."
The session also included Governor of the Reserve Bank of New Zealand Alan Bollard and was preceded by an address from Alassane Ouatarra, President of the Ivory Coast.
While the panelists tended to see a bleak picture, President Outarra's address was filled with optimism in the strength and potential of the growing African economies, calling them the "African Lions." Yet, he too recognized that economic prosperity needs stability.
"The democratic process is irreversible," said Ouatarra, "but we need to win the war of security for economic development so that the next generation can benefit too."
Facing Tomorrow 2012, the fourth annual Conference under the auspices of the President of the State of Israel, Mr. Shimon Peres, is taking place in Jerusalem from June 19-21, 2012, and will take place at Jerusalem's International Convention Center. The conference is organized in partnership with Hebrew University.
# # #
About Facing Tomorrow 2012
The Fourth Israel Presidential Conference 'Facing Tomorrow' will be held from June 19-21, 2012. The first presidential conference took place in May 2008, one week after Israel celebrated its 60th year of independence, and on the basis of its success became an annual event. Attended by more than 5,000 people from around the world, and dedicated to designing a better tomorrow, the conference is centered around discussions, panels and plenary sessions aimed at answering one question: how can we foster a better tomorrow for the international community, Israel and the Jewish world. For more information, please visit
www.presidentconf.org.il
.