Life Style
Details

Written by

Buzzy Gordon
July is Chefs and Beer Month at Porter & Sons
Porter and Sons, the restaurant whose slogan is Kitchen and Beer, is hosting a special Chefs and Beer festival this month, featuring new dishes created by four guest chefs, with beer pairings specially selected to complement each dish. The restaurant, with 120 kinds of domestic and imported beer on tap and in bottles, has a rich tradition of pairing beers and ale with food.
Chefs and Beer month is being held in cooperation with Israel Beer Breweries Ltd Carlsberg, brewer and importer of many of the country's leading beers and ales. The beer pairings were conceived by IBBL Carlsberg in conjunction with Itai Laifer, manager of Porter and Sons.
The chefs for this event, who represent some of Tel Aviv's most popular restaurants, are:
Avivit Priel, of Ouzeria

David Almakias, of David and Yossef

Orel Kimchi, of Popina

Guy Mualem, of Porter and Sons
The dish created by Ms. Priel is lamb tartare with freekeh (green wheat) and Tassos olives, garnished with chili peppers and topped with yogurt dressing. The perfectly seasoned raw lamb is meant to be wrapped in accompanying fresh lettuce leaves. The beer paired with the lamb tartare is Jacobean saaz blonde, a Danish ale.
The dish devised by Almakias is a salad of pulled lamb shank with mixed greens, Thai okra, shimeji mushrooms, asparagus and peanuts in a spicy lime vinaigrette. There is a very nice interplay of flavors going on in this dish, reminiscent of a Thai salad, which is well-suited to warm weather. It is paired with Leffe brown, a Belgian dark ale, selected for its full body that stands up to the spiciness of the dish.
The dish from Popina chef Orel Kimchi is smoked asado in a bourbon and beet barbecue sauce, with cornbread. The beef short ribs were cooked sous vide, so they came out tender and flavorful, in a sauce that enhanced the slightly fatty meat without or overwhelming it. The cornbread was also moist, having been soaked in a sauce with a touch of sriracha. The asado is paired with Guinness, for its familiar bold flavor that is strong enough for the pungency of barbecue without adding extra body to the very substantial beef dish.
Guy Mualem returns to the kitchen of Porter and Sons to create his mussels in heavy cream with tomatoes, green onions, herbs and Hoegaarden. The mussels, cooked perfectly in the beer and cream sauce seasoned with thyme, tarragon, coriander and mustard, melted in the mouth. This dish is paired with, not surprisingly, Hoegaarden. According to Laifer, this wheat beer spiced with coriander seeds and peels of Curaçao oranges is ideal for the hot Israeli climate.
Porter and Sons' complimentary house beer bread comes in very handy to mop up the delicious sauce.
Dessert continues the beer pairing theme: a wedge of Porter and Sons' New York cheesecake served with a shot glass of Leffe Ruby, a beer flavored with red berries that evokes the sweetness of the fruit without losing its essence as a beer. A nice extra touch is a scoop of pearls of gelatin flavored with the unique beer.
Porter and Sons' Chefs and Beer dinners are served nightly for the first three weeks of this month, commencing at 19.00. The dinners are a la carte, and course may be combined with items from the regular menu. The beers are available in regular full-sized glasses or special tasting sizes.
Porter & Sons
Not kosher
Ha'arba'a Street 14, Tel Aviv
Tel. (03) 624-4355
Details

Written by

Buzzy Gordon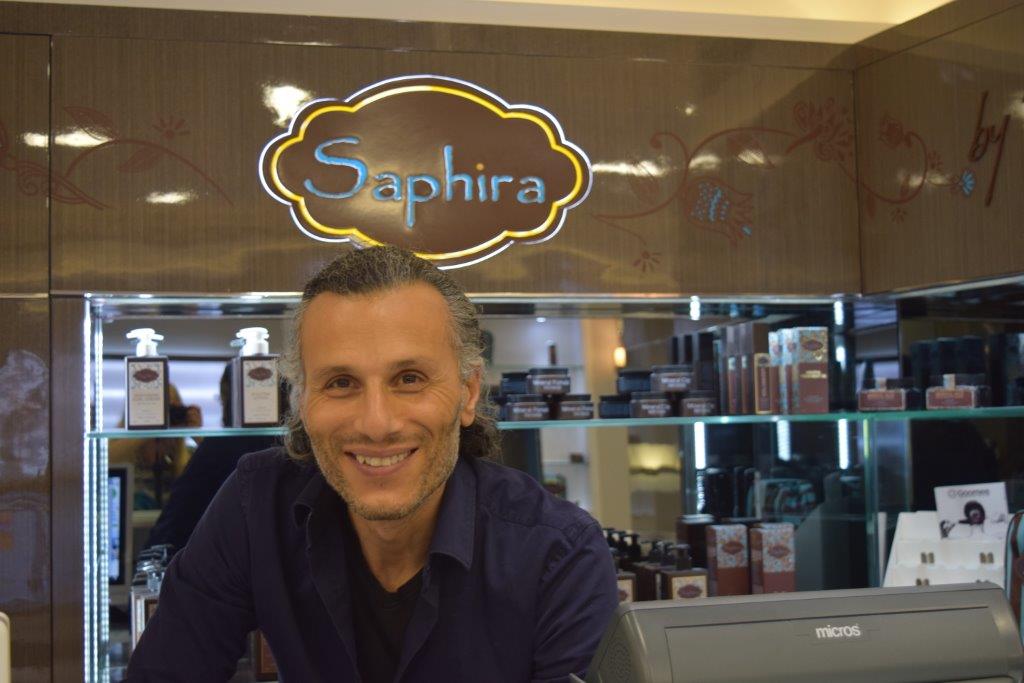 Saphira at the Jerusalem Waldorf Astoria Sets the Salon Standard
Saphira Hair Care, the company that pioneered the use of Dead Sea minerals in hair care products, recently launched its first branded hair and beauty salon, Saphira Salon by Maurice, on the premises of the Waldorf Astoria Hotel in Jerusalem.
The salon was conceived as a partnership between Saphira founders Aviad and Saphira Greenberg and Maurice Dadoun, master hairstylist from Beverly Hills and artistic director of the new salon. Designed and built at a cost of NIS 2 million, the salon is furnished with the finest materials and equipped with everything a full-service salon needs.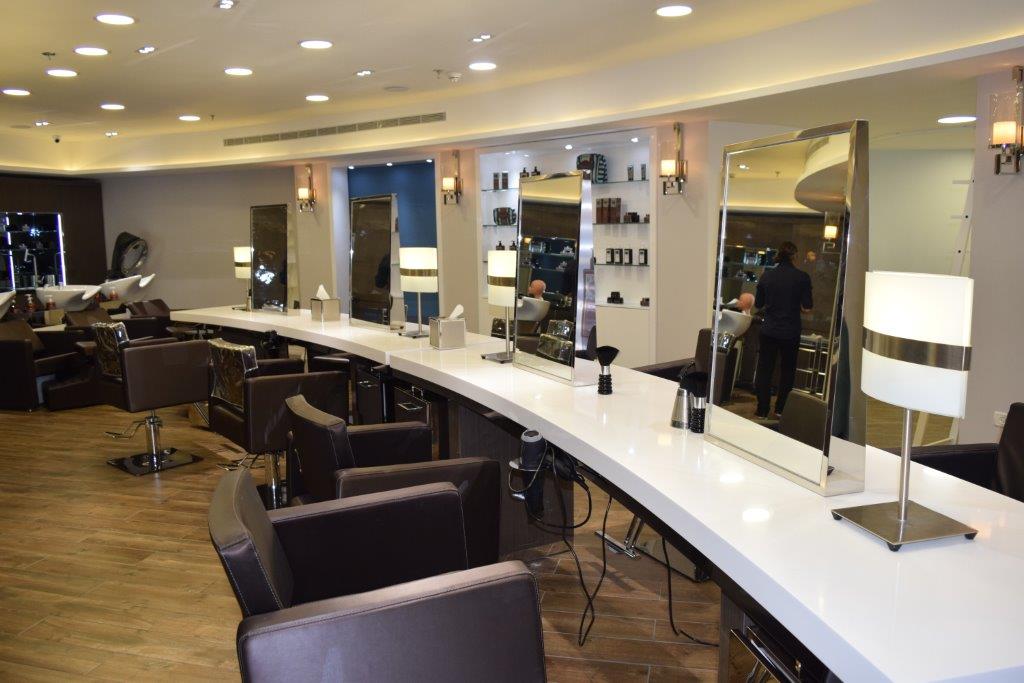 According to Saphira management, "This full-service salon is a confluence of dreams and inspiration, as well as a fusion of luxury products together with world-renowned talent, to create a new standard in Israel. The artistic talent of Maurice, combined with the Saphira boutique hair care line, promises to leave everyone both feeling and looking beautiful."
The salon's range of services includes hair styling (and coloring) for men and women; manicures, pedicures and nail care; hair and scalp treatments; and expert make-up consultation and application.
The salon is also stocked with the complete line of
Saphira quality products -- infused with 26 active minerals from the Dead Sea plus keratin -- for nourishing, healing and beautifying all types of hair.
Photos By Silvia G. Golan
Details

Written by

Silvia G Golan
Italian Festival at Sheraton Tel Aviv
During the month of June Sheraton Tel Aviv is partnering with the Embassy of Italy in Israel to celebrate Italian culinary. Festival highlights' consists of special dinner prepared by Italian celebrity Chef Max Mariola, cooking classes with top Italian chefs and Italian food market at the hotel lobby.
Following Italy Republic Day (Festa della Repubblica), which is celebrated on June 2nd, Sheraton Tel Aviv in collaboration with Embassy of Italy in Israel, Italian Trade Agency and the Italian Cultural Institute will launch the Italian Festival starting June 6 until June 30.
The festival will be launched on June 6 at Sheraton Tel Aviv's signature restaurant, Olive Leaf, featuring a special dinner prepared by Italian celebrity guest Chef, Max Mariola, and with guest of honor H.E Mr. Francesco Maria Talo', Italian ambassador in Israel. This is Chef Mariola's first time in Israel and he is coming especially for the festival. Chef Mariola has created delicious menus, which are based on fresh and kosher Italian products and offer authentic Italian dishes. He will cook at the Olive Leaf Restaurant on 6, 7, 8 and 9 of June, and his menus with signature dishes will be served at the restaurant until June 30. For reservation please call 03-5219300
As part of the festival two Italian cooking classes will take place:
June 7 with Chef Max Mariola

June 20 with Michele Bozzetto, Olive Leaf's chef
The cooking classes will take place at Sheraton Tel Aviv and is open to the public at the price of 150 NIS. Tickets can be purchased via phone 03-5211122 (Sun-Thu, 9:00-17:00) or via email This email address is being protected from spambots. You need JavaScript enabled to view it.
Sheraton Tel Aviv lobby will host an Italian food market from 13 of June until 16 of June, featuring Italian goods such as: wine, pasta, olive oil, cheese, gelato and more. Open from 17:30.
The Olive Leaf Terrace, overlooking the Mediterranean will be open for an afternoon apéritivo featuring an Aperol and Campari bar accompanied by small Italian bites. Sunday –Thursday, 17:00 – 22:30.
Details

Written by

Buzzy Gordon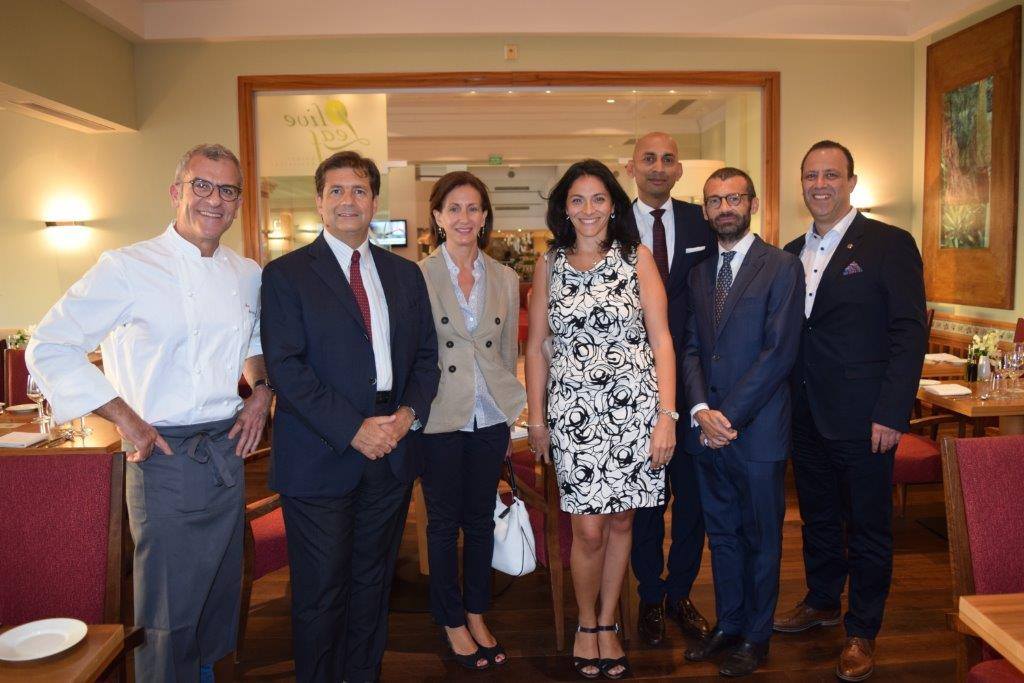 Italian Festival Underway at the Sheraton Tel Aviv
The Sheraton Tel Aviv, in partnership with the Embassy of Italy, the Italian Trade Agency and the Italian Cultural Institute, is celebrating Italian cuisine this month. Highlights of the festival include special dinners prepared by Italian celebrity Chef Max Mariola, evening cocktail hours, cooking classes and a food market.
The festival was launched on June 6, in the presence of H.E. Mr. Francesco Maria Talo', Italy's ambassador in Israel. At a cocktail reception featuring such Italian classics as the Bellini, the Rossini and the Aperol spritz, Ambassador Talo' and Sheraton general manager Franco Vella welcomed members of the Italian diplomatic corps in Israel and journalists to the opening of the festival, which will run through June 30.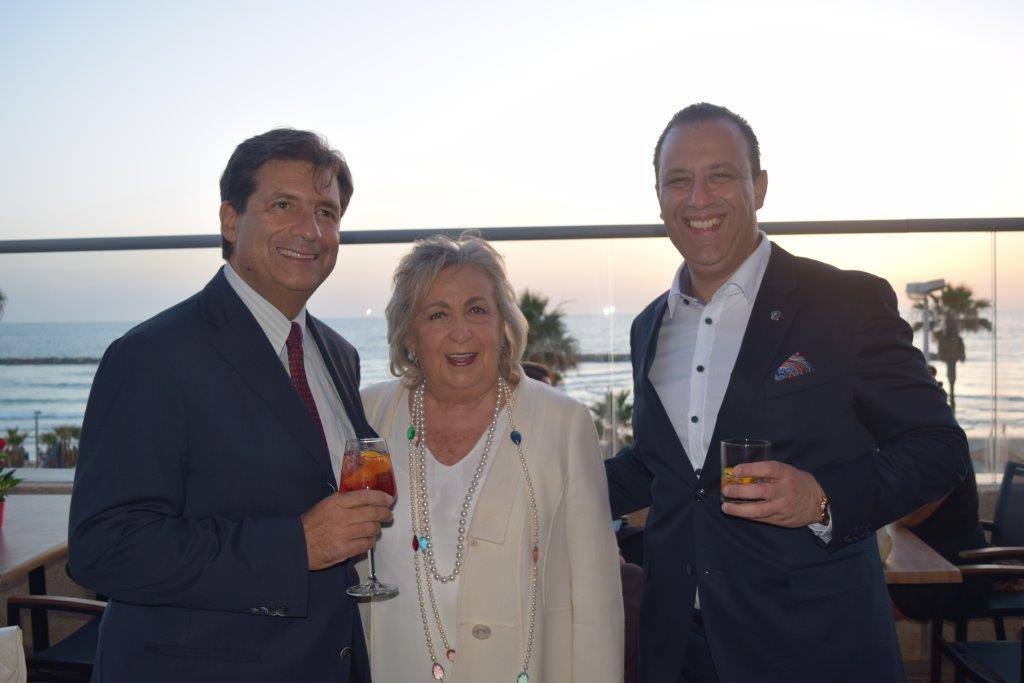 The festival's inaugural dinner at Sheraton Tel Aviv's signature restaurant, Olive Leaf, was a special four-course meal prepared by Chef Mariola, who will be cooking for the general public through June 9. His authentic Italian dishes will remain on the menu of the kosher restaurant through the end of the month.
Chef Mariola, a native of Rome, is the face of Italian cooking channel Gambero Rosso and hosts a popular cooking show on SKY TV. This is his first visit to Israel.
As part of the festival, Chef Mariola will teach a cooking class at the Sheraton on June 7. Another class at the hotel, also open to the general public, will be taught by Chef Michele Bozzetto of Olive Leaf on June 20.
In addition, the Sheraton Tel Aviv lobby will be the venue of an Italian food market from June 13-16. Imported kosher Italian foods -- pasta, olive oil, cheese, gelato and more -- as well as wine, will be on sale from 17:30.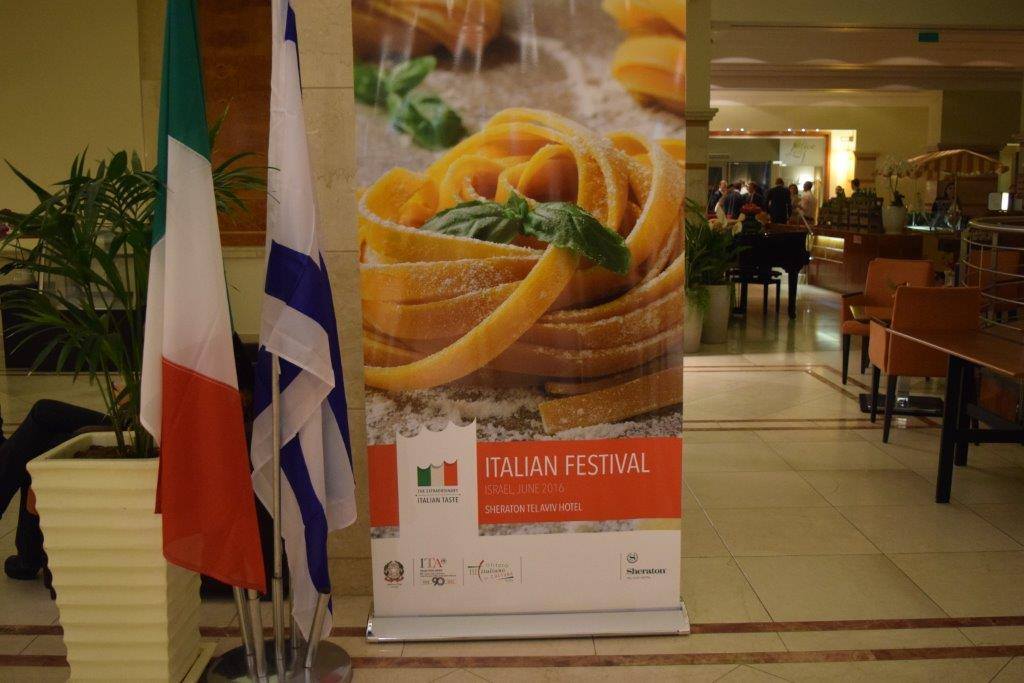 Moreover, the Olive Leaf Terrace, overlooking the Mediterranean, will be open Sunday through Thursday throughout June, 17:00 – 22:30, for an evening apéritivo, featuring an Aperol and Campari bar and accompanied by small Italian bites.
Reservations for the Italian dinners at the Olive Leaf may be made at 03-5219300. Tickets for the cooking classes (NIS 150) may be ordered via phone at 03-5211122.
Photos by Silvia Golan
Details

Written by

Jonathan Danilowitz
As the saying goes: "One man's meat is another man's poison". Being a restaurant critic (which we are not!) can be dicey. But giving out suggestions for great international eateries to try – why not? Especially if the one we are suggesting is so good.

The name "patisserie" might be misleading. Although the baked goods, the cakes and other sweet delights feature strongly, there is a nice menu of savory dishes, salads and sandwiches too. And cocktails, wine and beer. A restaurant with choices for everyone, including at least three vegan dishes. The friendly but professional waitress told me that the menu will change slightly in about a month. I can't wait to go back and see what's new.
Everything we tried was simply delicious. And nicely presented too. Even though this is no five-star fancy place, the menu items are described attractively and you get what you order! No surprises. Even the bread, baked right there, is unusually yummy.
Gerald is run by a brother and sister team, Jonathan and Jennifer, Gerald's children. The family immigrated to Israel in 1993 from the French-speaking part of Switzerland, where they had owned and run "La Gourmendine" patisserie. The traditions of regional Swiss cuisine are clear: aesthetics, comfort, cleanliness, polite service and traditional fresh Swiss food. The bistro features real Gruyere and buche cheese, pasta dishes the way the Italian Swiss do it, French-accented brioche and tapenade, and corned beef with German-Swiss know-how.
The restaurant is open daily from 07:30 to 21:00, except on Fridays when it closes at 16:00.
Good food and good service at sane prices. That combination is rare.
This email address is being protected from spambots. You need JavaScript enabled to view it.
Tel : 03-5063135.
Photo Silvia Golan