Economy and Tourism
Details

Written by

Headline

THIRD INTERNATIONAL AGRIVEST CONFERENCE TO SHOWCASE POTENTIAL FOR INVESTMENT IN AGRICULTURAL TECHNOLOGY
AgriVest, a partnership between Israel's Ministry of Economy, Trendlines Agtech and GreenSoil Investments to be held at Weizmann Institute of Science on 27th April 2015
[JERUSALEM – 30th March 2015] The third international AgriVest conference, an initiative of Invest in Israel, the investment promotion center at the Israeli Ministry of Economy, the Trendlines Group and Trendlines Agtech and GreenSoil Investments, will take place at the Weizmann Institute of Science on April 27 2015.
During the conference, which serves as a unique platform for meetings between potential investors and key executives in the global agricultural industry, Israeli startups will present their finest in agritech innovation to hundreds of professionals, government officials, businesspeople, scientists and leading investors from Israel and abroad.

The growing need and demand for food security, together with the challenges of creating a sustainable, eco-friendly agriculture, constitutes fertile ground for development and innovation in agritech. The growing awareness around the world is that the only way to overcome the gap between supply and demand is by using new and advanced technologies which can offer solutions to improving the chain of agricultural production and food supply.

During the conference, two panels will feature senior agritech officials from Israel and the world: The industry panel moderated by Eyal Lipetz-Eliassi, DuPont, includes Sam Fiorello, Danforth Plant Science Center, Ofer Haviv, Evogene, Pam Marrone, Marrone Bio Innovations, Barry J. Schindler, Greenberg Traurig, and Alexander Wigelmann, KWS SAAT. Adam Anders, Anterra Capital, Dror Berman, Innovation Endeavors, Dan Hodgson, Linn Grove Growth Fund, Arama Kukutai, Finistere Ventures fund, Michael Lee, Syngenta Ventures, and Jinesh Shah, Omnivore Partners will participate in the investment panel moderated by Gideon Soesman, GreenSoil Investments.
The focus of the event will be a presentation by 12 selected Israeli startups*, who will show their finest in the Israeli agricultural industry to investors from Israel and the world. The companies were selected by a professional, independent commission headed by Chief Scientist at the Ministry of Agriculture Avi Perl, from more than 40 companies that competed for the privilege of presenting at the conference. They will be graded by the participants and at the end of the day the leading company will be awarded a prize presented by Oded Distel, Director of Invest in Israel at the Israeli Ministry of Economy and Dr. Nitza Kardish, CEO of Trendlines AgTech.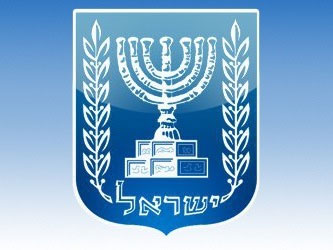 Oded Distal, Director of Invest in Israel at the Israeli Ministry of Economy added: "The Ministry of Economy is delighted to once again be showcasing some of the most exciting and innovative Israeli agtech companies at AgriVest. We have seen the value that this event has had for Israeli companies in the past and hope that this year will result in positive relationships being developed between companies, investors and government officials both in Israel and around the world".
Dr. Nitza Kardish, CEO of Trendlines Agtech, said: "In recent years the global challenges of supplying food for a growing population are getting worse, and demand is on the rise. Agricultural technology presents the infrastructure for resolving the very serious issue of world hunger. Israel can and needs to present the world with solutions, including innovative developments which fulfill the future needs of global agricultural markets. We have the tools, the knowledge and the ability to lead development of technological research in agriculture, and to realize the possibilities of this field as a successful export industry. The AgriVest conference is a window of opportunity and a platform for meetings between investors and entrepreneurs. There is huge interest around the world in Israeli developments and they carry significant economic potential, as well as benefits for Israel's global image."
Gideon Soesman, Co-Founder and Managing Partner, GreenSoil Investments remarked: "AgriVest showcases technologies that will enable us to produce unique foodstuffs, additives, seeds and agricultural products to combat the stress on our dwindling natural resources. Investing in new crops, treatment methods, waste reduction and yield enhancement will provide solutions to the world's food crisis and can deliver sizable returns to investors."
Raphael Meisner, CEO of Rootility, winner of AgriVest 2013: "AgriVest was a perfect platform for us - we presented our company, met with investors and created strategic ties."
AgriVest takes place the day before Agritech - the International Agriculture Exhibition and Conference - scheduled for April 28 to 30, 2015, in Tel Aviv. Agritech is one of the world's leading conferences in the field of agricultural technologies. Agritech features hundreds of Israeli agritech developments, from greenhouses and irrigation to water management and dairy farming. In 2012, 8,100 foreign visitors attended Agritech.
* The companies featured in this year's conference are: BioFishency, CropX, DouxMatok, Ecofer Fertigation, EQUInom, FuturaGraft, Groundwork BioAg, Hinoman, Phenome Networks, Saturas, Valentis Nanotech and VIBE Technologies.
Details

Written by

Ministry of Economy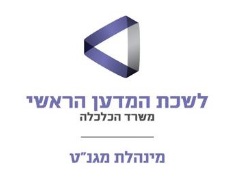 Israel-Trade.Net is Virtual Information Sharing Center And Knowledgebase, Allowing Industrialists To Network With Foreign Trade Administration Decision Makers Regarding International Trade And Investments
JERUSALEM – March 11h, 2015 – Israel's economy is one of the most open to international trade in the world. Exports and imports constitute two-thirds of the gross domestic product. Therefore, decisions on foreign trade policy can have a tremendous impact on the economy and even on day-to-day life. In light of the importance of international trade and a policy to increase transparency in the Ministry of Economy's decision-making process, the Foreign Trade Administration (FTA) at Israel's Ministry of Economy has launched a website where industrialists can engage in dialogue with ministry officials on issues of foreign trade.
Ohad Cohen, Head of the Foreign Trade Administration, noted that the administration is in constant contact and consultation with economic organizations such as the Israel Manufacturers Association, The Israeli Chamber of Commerce and the Israel Export Institute. "Nevertheless, it is important to create additional mechanisms that will allow as many relevant parties in industry to be directly exposed to the issues in which the ministry is involved. The new platform allows decision makers to be in direct dialogue with all parties in the country involved in industry and to remain attentive to their needs as they navigate the complex issues influencing the ongoing agenda of Israeli foreign trade. The ability to reach industrialists, hear new ideas and be directly exposed to their daily activities will help us deal with the complex challenges of the international trade network, where one must regularly exchange information to keep abreast of new developments."
Through this new platform, FTA officials seek to hear out industrialists and examine the needs of the business community involved in international trade (importers, exporters, industrialists, service companies, etc.), as well as to examine the possible influence of different policy initiatives related to international trade on the local market.
The website will be dynamic and the issues discussed will change according to the activity of the FTA.
The website became operational during the past month. The first issues open for discussion include:
* The free trade agreement between Israel and Panama
* A new trade agreement canceling customs on products which contribute to the environment
* Appropriate business conduct throughout the supply network in the field of agriculture (in cooperation with the OECD)
To the website
The Foreign Trade Administration (FTA) at the Israel Ministry of Economy is the government authority entrusted with formulating and leading Israel's foreign trade policy. The administration aims at increasing the competitiveness of Israeli industry while reinforcing Israel's industry and economy as an international brand, highlighting innovation, creativity and originality as hallmarks of the Israeli economy. The FTA is responsible for Israel's trade policy vis-a-vis other global economies and is in charge of formulating cooperation and free trade agreements. The FTA operates a network of 41 trade attachés in financial capitals around the world to help Israeli companies interested in penetrating these foreign markets. In addition, the FTA assists exporters with various types of funding and subsidies.
Details

Written by

Ministry of Economy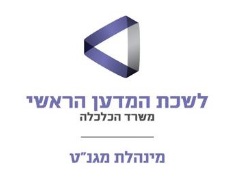 Unilever Corp. Joins Multinational Cooperation Program at the Office of the Chiief Scientist
Multinational food and consumer products corporation Unilever joins program of R&D cooperation with other multinational corporations at the Office of the Chief Scientist, part of the Israeli Ministry of Economy * Entry into program follows signing of agreement between Chief Scientist Avi Hasson and David Blanchard, Chief R&D Officer at Unilever
[JERUSALEM – 24th February 2015] Unilever has become the 41st corporation, the 2nd British corporation (British-Dutch) and the 3rd food and consumer products corporation entering the Multinational Program for R&D Collaboration ("the MNC Program") at the Office of the Chief Scientist, part of the Israeli Ministry of Economy. According to Chief Scientist Avi Hasson, "the MNC Program has become the preferred option for many corporations seeking to join forces with innovative Israeli companies".
Hasson also said that "The international Unilever Corporation can create opportunities for many trailblazing Israeli producers of consumer products, thus creating solutions for the global challenges this field is facing. This can be achieved by commercial and technological cooperation that will bring Israeli innovation to the fore. The entry of Unilever, a world leader in the manufacture of food and care products to the program, emphasizes the attraction Israeli industrial innovation holds for multinationals outside the realm of Information Technology and Communications."
David Blanchard, Chief R&D Officer at Unilever, said that "Unilever is known for its investment in innovation. Cooperating with the Chief Scientist in the MNC Program is an excellent way for us to discover and examine innovative technologies that can help us meet the company's growth aspirations."
An example of one such type of cooperation is the joint initiative established by Unilever in 2013 with Israeli company Syneron Medical Ltd., a world leader in aesthetic medicine products. The two companies joined forces on the design and development of a line of innovative high-performance cosmetic products for home use, called 'Illuminage Beauty'.
The Multinational Program at the Office of the Chief Scientist: The program offers a unique framework for technological cooperation between Israeli companies and multinational concerns. According to the agreement, the Chief Scientist helps a multinational company find Israeli technologies answering the company's needs and gives subsidies for funding R&D necessary to complete development. The multinational company supports the product by matching the grant from the Chief Scientist either financially or by lending equipment, technological and regulatory counseling, marketing direction etc. Thus, the multinational corporation helps the Israeli company grow and opens marketing opportunities abroad.
About Unilever: Unilever is one of the world's leading and largest producers of food, healthcare and homecare products. The company is a world leader in research and development through innovation and through constant improvements to existing products. Unilever is active in 190 countries and its products are used by 2 billion people every day. 174,000 people work in the company and it manufactures and distributes its products under 400 brand names.
Unilever is always practicing new ways of doing business, as part of its vision and sustainability program and in an effort to grow whole at the same time, reducing its negative impact on the environment and creating a positive environmental footprint. Unilever's sustainability program focuses on three main goals for the year 2020 - improving health and quality of living, reducing the environmental footprint by half and improving sources of income in the company's supply chain. In 2014, the corporation's production around the world closed at 48.4 billion euro.
In Israel, Unilever is represented by Unilever-Israel, employing 2,500 people in the company's headquarters and four production facilities. Some of Unilever's leading brands: Telma, Knorr, Lipton, Hellmann's, Mazola, Blue Band, Klik, Bagel & Bagel, Strauss Ice Creams, Dove, Rexxona, Axe, Clear, Badin, Pinuk and others.
Another facility established in Israel is the international Unilever Innovation Center, entrusted with locating, testing and implementing innovative solutions across the company's brands. The innovation center is run and operated by the Earthbound Company.
Details

Written by

Ministry of Economy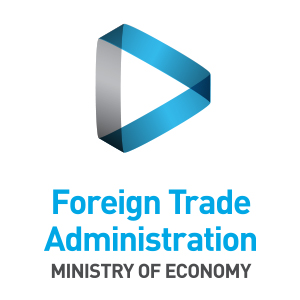 ISRAEL, PANAMA MEET FOR SECOND ROUND OF NEGOTIATIONS ON FREE TRADE AGREEMENT
Negotiations Get into High Gear as Israeli Delegation Arrives in Panama
JERUSALEM – March 3rd, 2015 -- A 12-strong Israeli delegation headed by Ministry of Economy officials and comprised of professional staff from relevant government ministries are in Panama City to participate in a second round of negotiations for a free trade agreement between Israel and the Republic of Panama. The negotiations are part of the Foreign Trade Administration at the Ministry of Economy's policy of expanding Israeli exports to new markets, and the Israeli government's policy of strengthening relations with Latin American countries.
The agreement is expected to serve as another springboard for Israeli service providers - especially in software, communication, information security, engineering and R&D - thus expanding the potential of this and related markets.
The second round of talks began Monday in Panama City and will last four days. Twelve working groups are expected to discuss the following subjects: access to markets, customs, services and investments, intellectual property, protection of flora and fauna and veterinary aspects, trade obstacles, institutional issues and conflict resolution. Two more rounds of talks are expected before the negotiations are completed.
Head of the Foreign Trade Administration in the Israel Ministry of Economy Ohad Cohen said: "The Israeli Ministry of Economy continues to strengthen Israel's economic ties with countries around the world with an emphasis on developing economies with great potential for growth. In this case, we are expanding Israel's economic footprint in Latin America, in accordance with our policy of expanding export horizons for Israeli industry and service sectors. The agreement will forge new opportunities for Israeli companies and give them a competitive edge against foreign companies. Panama is a signatory to free trade agreements with many countries including the US, the EU, Canada, EFTA countries, Singapore, Taiwan, Peru, Colombia, Chile and Mexico. A free trade agreement with Panama will level Israel's position regarding trade benefits with those countries."
Mrs. Yifat Alon-Perel, Director, Bilateral Trade and Economic Agreements at the Ministry of Economy and head of the Israeli delegation to the talks said: "Free trade agreements constitute a significant framework for Israeli exports. Today, about 65% of Israeli exports go to countries with which Israel shares free trade agreements, giving exporters benefits regarding customs and a competitive edge. The Foreign Trade Administration continues to work for the benefit of Israeli exporters by guaranteeing their products remain competitive and by ensuring easier access to new markets while striving to remove trade obstacles exporters typically face in these markets. Israeli exporters enjoy a competitive advantage in Mexico thanks to the longstanding free trade agreement our countries have enjoyed since 2000, as well as to the Mercosur states, including Brazil, Argentina, Uruguay and Paraguay. In addition, one year ago a free trade agreement was signed with Colombia which is expected to go into effect in about a year. Our goal is to increase Israeli industry's competitive advantage by signing agreements with more countries, including Panama. Tightening economic ties with Panama is doubly important both for opening new markets for Israeli industry and for strengthening Israel's standing among Latin American countries."
According to the Foreign Trade Administration at the Israeli Ministry of Economy, the economy of Panama is based primarily on a developed service sector which constitutes more than three quarters of its GDP and includes the operation of the Panama Canal, logistics, banking, the free trade zone in Colón, insurance, ports, shipping registration and tourism. Economic growth in Panama in 2013 exceeded 8% and is attributed - among other factors - to the widening of the Panama Canal which began in 2007 at a cost of $5.3 billion. Additional infrastructure development projects expected to take place in the country may very well draw Israeli firms with relevant expertise.
Panama is a candidate to join the Pacific Alliance, a bloc of Latin American nations including Mexico, Colombia (both of which enjoy free trade agreements with Israel), Chile and Peru. The bloc includes 200 million consumers and a joint GDP of over $3 trillion. This constitutes 35% of the total GDP of Latin American countries and over 50% of Latin American trade. Israeli exports to Panama in 2014 stood at $25 million and imports from Panama at $3 million.
Details

Written by

KKL
Strengthening farming in the Gaza periphery

The tenth Negev Conference on Agricultural Research and Development, which was held in the Eshkol Regional Council, focused on developing agriculture in Israel's Gaza Border communities. Director of KKL-JNF's Southern Region Ami Uliel reviewed KKL-JNF's extensive activities to promote Negev development - which are carried out with the help of its Friends worldwide – in areas such as agriculture, land, water, afforestation, settlement and tourism.
More info :
http://www.kkl.org.il/eng/about-kkl-jnf/green-israel-news/feb-2015/negev-conference-agricultural-research-development/
Prof. Sheenan Harpaz. Photo: Yoav Devir