Economy and Tourism
Details

Written by

Ministry of Tourism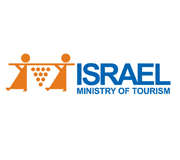 Tourism Minister Yariv Levin: "As part of the changes that we are spearheading in the Tourism Ministry and the move to more digital and interactive marketing, we initiated the Hackathon to develop tourism apps based on databases developed in the ministry. I call on entrepreneurs with the start-up spirit to participate in this competition and, beyond the personal experience, to contribute to the important goal of promoting incoming tourism to Israel. I am sure that, thanks to the participants' creativity and innovation, we will achieve amazing results and useful apps that will improve the tourist experience in Israel."
Jerusalem, August 15, 2016- Following the success of the first Hackathon that took place during IMTM last February, the Tourism Ministry will hold a second competition to develop tourism apps (Hackathon), based on Tourism Ministry databases open to the public. The climax of the Hackathon will take place within the framework of the Innovation Conference at the International Mediterranean Tourist Market (IMTM ) that will take place February 7-8, 2017 in the Tel Aviv Fairgrounds, when the 10 leading groups will present their apps, with prizes being awarded to the three finalists. Cnature , an app to identify flora and fauna, won the 2016 Hackathon,.
Within the framework of the initiative, the Tourism Ministry is publishing a wide-ranging database that includes all the information that a tourist needs in order to plan a visit to Israel, including hotels, B&Bs, trails, tour guides etc. The database, first launched in Hebrew and English, will be translated into other languages.
The Tourism Ministry is of the opinion that, in order to create varied tourism apps that will allow a strong digital presence for the State of Israel in this area, there is a need for a wide-ranging, quality, updated and multi-lingual database. As these activities are challenging and complex to implement for small companies or app developers, it was decided that the ministry would make these tools available for the public.
The databases will be published at http://data.gov.iland interested parties who would like to develop apps can focus on their relative advantage in developing digital innovation in tourism.
Leading people in the tourism industry in Israel and worldwide will serve as judges in the competition, alongside Tourism Ministry Director-General Amir Halevi. Tourism Minister Yariv Levin will present the prize to the winning team.
Head of the Information Systems, Digital and New Media Division, Dr. Noam Kuriat: "The 2017 Hackathon gets under way. This year, apart from the fact that we are launching a rich database with over 20,000 items of information all open to the public, the competition format has changed to allow app developers to bring innovative ideas and products that will transform the Israeli tourism world. We call upon everyone who is passionate about technology and innovation to register for the competition and create a new reality for tourism in Israel."
Registration is open through to September 17, 2016: https://survey.gov.il/he/node/669
More information (in Hebrew) https://www.gov.il/he/Departments/Topics/hackathon_2017
Details

Written by

Taglit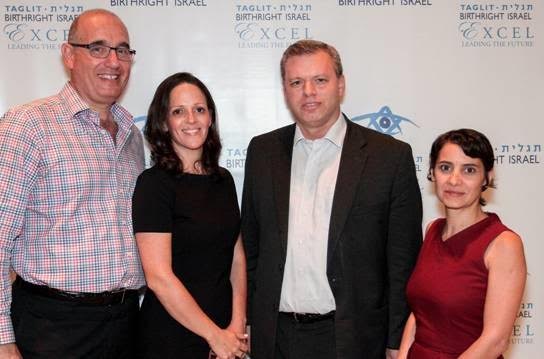 Young Jewish Business Leaders from America Complete Two Month Internship in Israel
Birthright Israel's young business leadership program completes its sixth cycle:
60 students from the U.S., Mexico and Canada concluded a two-month internship at leading companies in Israel through the Birthright Israel Excel Fellowship Program
Last Night, Wednesday, 03/08/16, an event held at the Peres Peace Center marked the end of the sixth year of the Birthright Israel Excel Fellowship Program. "The Jewish world's business leadership community built in recent years by Birthright Israel is a project of significant importance, bearing many fruits to be harvested in years to come. Through the program, Jewish students receive an unparalleled opportunity to get to know the country and intern in its leading companies. We have already witnessed the cultivation of strong ties between future business leaders of the American Jewish community and Israel's business sector. These bonds result in far reaching and extensive international collaborations" said Gidi Mark International CEO of Birthright Israel. The event, was attended by prominent individuals such as Eli Groner, Prime Minister Netanyahu's Director-General, Mr. Yoram Tietz, Chairman of Birthright Israel Excel Program and Managing Partner of EY Israeland Israeli business leaders.
This year, Excel welcomed 60 students from 29 top universities in the U.S., Mexico and Canada carefully chosen by Birthright Israel out of thousands of candidates. During their stay, students of Excel, benefited from meetings with Israeli leaders in various fields, went on tours and attended workshops as well as professional seminars with customized business mentoring that helped establish a deep understanding of Israel's business world. The Students interned with 42 leading Israeli business companies primarily in the fields of finance, consulting and technology. Executives of leading Israeli companies who participated in the program in 2016 include: Yoram Tietz- EY Israel, Roi Ben-Yamini – LR group, Adi Sofer Teeni- General Manager Facebook, Jonny Saacks- Genesis Partners, Mody Rosen- Magma and others. Three companies of particular interest this year belong to Excel Israeli alumni: Aviel Siman- Tov from Fairfly, Erez Naaman from Scopio and Dean Sysman from Cymettria. Upon return to the United States Mexico and Canada, the students will join the Birthright Israel Excel alumni community, where they will continue developing their networks.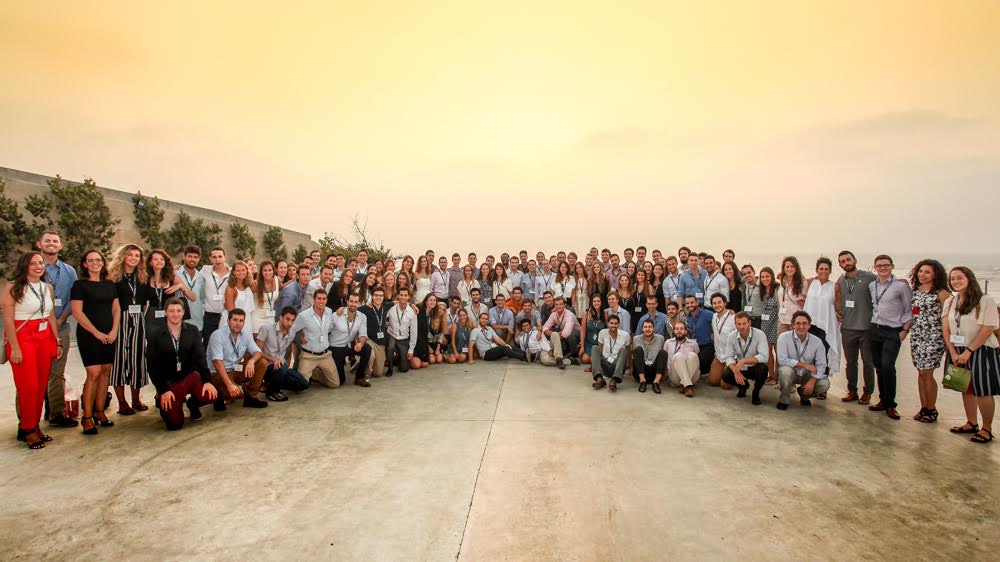 This year, the Birthright Israel Excel program expanded its activity and launched "Excel Ventures", an innovative, first of its kind, global Initiative, in which 10 American entrepreneur students from leading universities in the US and 8 Israelis, who are graduates of elite technology units of the IDF took part in a technology start-up training boot camp. During the 10-week intensive program, participants spent their time in the startup scene of Tel Aviv, and became partners in the initial development stages of their very own Start-Up. Ventures, served as an accelerator for the young ambitious entrepreneurs: they went through all the critical stages of bringing an idea to life, putting a team together, finding investors and carrying out a reality-changing new concept.
Birthright co-founders and philanthropists Michael and Judy Steinhardt and Lynn Schusterman, created Birthright Israel Excel six years ago with the aim of developing a cadre of future Jewish leaders, and empower them in the world of business, technology, and social entrepreneurship. The ultimate goal is to strengthen the Excel Fellows' connection and commitment to the Jewish people and the State of Israel, and to foster the development of a collaboration between international and Israeli companies. The program is supported by the Steinhardt Family Foundation, The Lynn and Charles Schusterman family foundation, and the Paul E. Singer Foundation.
About Birthright Israel
Birthright Israel connects young Jews to the State of Israel as well as to their Jewish identity through a free ten-day educational tour of the country. Over the past 16 years, Birthright Israel has opened the eyes of hundreds of thousands of trip participants to the people and the land of Israel. The trip aims to build an understanding, friendship, and lasting bond with the land and people of Israel and to reinforce the solidarity of the Jewish people worldwide. This allows for the creation of new friendships between participants and Israelis as well as deepens their understanding of the country and the Jewish religion and connects participants to their Jewish heritage. Birthright Israel is considered the most successful and largest Zionist project in the Jewish world.
Birthright Israel has a unique, historical and innovative partnership between the Government of Israel, thousands of individual donors and private philanthropists, and Jewish communities around the world through the Jewish Federations of North America, Keren Hayesod and the Jewish Agency for Israel.
The gift of a trip to Israel started with philanthropists Charles Bronfman and Michael Steinhardt. Each year, individuals from across the world donate to Birthright Israel with the shared belief that it is the birthright of all young Jews to be able to visit their ancestral homeland.
Since its inception in 1999, over 500,000 Jews from over 66 countries have participated in the free 10-day educational tour of Israel. Of these over 80,000 young Israeli soldiers (from prestigious units of the IDF) and students have joined various groups on their tours.
Over the years, several studies have been conducted at Brandies University, located in the USA, demonstrating the lasting effect on Diaspora Jews when focusing on their Jewish identity, their connection to Israel and their ability to promote the country.
Visit www.BirthrightIsrael.com.
Pictures
1. Guests: Mr. Yoram Tietz, Chairman of Birthright Israel Excel Program and Managing Partner of EY Israel,Ifat Bechor, Executive Director, Birthright Israel Excel Eli Groner, Prime Minister Netanyahu's Director-General and Inbal Arieli VP Strategic Partnerships, Start-Up Nation Central.

2. The participants
Photos by Avishai Finkelstein
Details

Written by

Go 4 Israel
GoforIsrael 2016 Conference – First Time in China
Shanghai will host the Israeli International GoforIsrael Conference
with the participation of 1,000 Investors and Entrepreneurs from China and Israel
The 16th GoforIsrael annual conference will be held for the first time outside of Israel, on September 20th, at the Grand Hyatt, Shanghai. Organized by Cukierman & Co. Investment House Ltd. and Catalyst Funds, GoforIsrael is one of the most influential business conferences in Israel, having won worldwide recognition for shaping the future of Israeli and related global investments and policies. Having focused for years on raising funds and establishing strategic alliances between Israeli companies, investors and corporates from around the world, this year the main focus is on the opportunities between Israel and China as well as Chinese investment appetite across key industries, such as Life Sciences, Clean-Energy, TMT and many others. The event this year is jointly organized with Yafo Capital, an investment House in Shanghai, China.
Edouard Cukierman, Chairman of Cukierman Investment House and Managing Partner of Catalyst CEL, Israeli-Chinese Fund: "The goal of this conference is to leverage the opportunity of a unique encounter with hundreds of Chinese investors, in a very focused and direct way. Israeli technology companies will benefit from pre-organized meetings with potential investors, and from the opportunity to present their technologies on stage. We expect to have continuous 1:1 meetings between investors and entrepreneurs during the conference".
One of the key speakers will be the Israeli Minister of Transportation and Intelligence, Mr. Yisrael Katz. His participation at the event reflects current trends which have gone far and beyond just hi tech, namely the cementing of the China-Israel relations across sectors including Infrastructure. A special panel will be dedicated to the cooperation with Israel in this area. The 'One Belt One Road' Chinese Government Project to rebuild the 'Silk Road' in order to strengthen the economic ties between China and Europe, Asia and Africa, paves the way for Israel to play an important role.
One of the events honored partners is the China-Israel Changzhou Innovation Park (CIP), which has become a home for large Israeli Hi-tech companies including Lycored, Growponics and Tuttnauer. CIP provides a unique platform for Israeli Technology companies that are seeking to make their first step into the Chinese market. Their goal is to provide Israeli companies with a headquarter in the Wujin Economic Zone (WEZ), the leading Science Innovation Center of Jiangsu Province
GoforIsrael 2016 will host key decision makers, business representatives and parliamentarians from China and Israel. The conference expects to welcome 100 Chinese VCs and PE Funds as well as hundreds other Chinese investors. The long list of senior speakers includes:
Mr. Ysrael Katz
- Minister of Transportation and Intelligence,
Ambassador Mattan Vilnai
Amikam Levy
- Consul General of Israel in Shanghai,
Yair Shamir
-
Former Minister of Agriculture of Israel, Managing Partner, Catalyst Fund
,
Ronnie Chan
- Chairman of Hang Lung Properties,
Antony Leung
- CEO of Nanfung Group
, Igal Landau
- CEO of Ratio,
Chen Shuang
-
CEO of China Everbright Limited,
Shengyan Fan
- Managing Director – Catalyst CEL Fund,
senior executives from Chinese companies such as Baidu, Alibaba, Lenovo, Sinochem, NetEase, Tencent, ChemChina,
Luc Muller
- Chairman of Lamina & Catalyst Fund Partner,
Roger Cukierman
- Board Member, Cukierman & Co, VP World Jewish Congress,
Rurik Hallaby -
Chairman and Founder of AgriCapital Corporation and many other leading business leaders and decision makers.
For the Conference Agenda: GoforIsrael
This year's conference panels will address issues such as: Israel-China M&A; Technology, media and telecom; Market strategies for Israeli companies in China; Israel as a Gateway to the US market; Chinese investments in Israeli MedTech and BioTech companies; and a panel discussion about Israel-China partnership: One belt one road.
Elevator pitches by selected innovative Israeli companies will be held along the course of the conference. These companies will be given the opportunity to briefly introduce their products and solutions to potential investors, in the fields of technology, media, telecom and life sciences.
The GoforIsrael Achievement Prize will go to a senior personality, to honor his/her contribution to strengthening the hi-tech business between Israel and China.
Cukierman & Co.Investment House is the leading Israeli Cross-Border focused investment house, with a strong global network including many leading corporations, investors and financial institutions in key markets such as China, Europe, and beyond. Headquartered in Israel, the company provides a full array of investment banking services including M&A, Private Placements, Public Offerings, Consulting and Family Office Services to Israeli and European companies. With over 5.5 billion US $ in transactions, Cukierman & Co. has the largest Corporate Finance team in Israel with dedicated experts in the Life Sciences, Technologies, Media & Telecom (TMT), Green Technologies and Real Estate industries.
Catalyst is a top performing Israeli based private equity multi-fund firm founded in 1999. With over US$250 million under management, Catalyst funds support capital and long-term growth of innovative Israeli middle-market companies in global markets. Catalyst assists portfolio companies in reaching their targets by leveraging on the partners' vast Israeli and Global network. Catalyst has invested in innovative companies and has a diversified portfolio, including companies from the Industrials, Telecommunications, Information Technologies, Enterprise Software, Medical Devices and Bio/Pharma industries.
For further information visit: GoforIsrael
Details

Written by

Buzzy Gordon
One of the most interesting stops for visitors to Jerusalem gliding through centuries of history on the city's sleek and modern light rail system is the Mahaneh Yehudah open-air market, bustling with vendors during the day and packed with restaurant and bar patrons at night. Now towering over this lively scene is one of the city's newest and most impressive buildings, home to the Windows of Jerusalem luxury apartment hotel/vacation rental complex.
Windows of Jerusalem is the brainchild of American-born businessman Andy Altschuler, who launched the ambitious project in 2011 with five apartments, It has since grown to encompass 25 fully furnished short-term rental apartments, ranging in size from one to four bedrooms, with the larger units sleeping up to 10 guests, plus an option to accommodate up to 13.
The striking edifice that houses Windows of Jerusalem — already a landmark, thanks to the distinctive square "window" that demarcates its two wings — is only eight years old, so all the apartments are new and modern. They are also equipped with just about every convenience one can want. Kitchens come with wide-body refrigerators, built-in stoves and ovens, dishwashers, microwaves, electric kettles, toasters and espresso machines. The kitchen cupboards and drawers are stocked with dishes, pots and pans, cutlery, utensils, cups and glasses. There are even Britta water filter pitchers inside the refrigerators.
Living rooms contain entertainment systems featuring 40-55″ flat screen plasma TVs, DVD players, and individual routers providing free wi-fi. Windows of Jerusalem has its own satellite array streaming more than 100 channels, although the only ones broadcasting in English are international news channels. There are no television sets in any bedrooms.
One amenity in particular that most travelers appreciate — especially those staying a week, which is the average Windows of Jerusalem stay — are the washers and dryers in every apartment, complete with detergent. Not to mention bathtubs in which weary tourists may soak. When exiting the shower or bath, a pleasant surprise awaits: guests are allotted no fewer than three different-sized towels apiece, including a bath towel as large as a sheet!
Still, the biggest draw here continues to be the spectacular views: of the new city, the Old City, the Mount of Olives and Mt. Scopus, and extending across the international border to take in the hills of Moab in present-day Jordan. Many apartments boast floor-to-ceiling windows, while the remaining ones have windows that extend from the ceiling halfway to the floor. Seven apartments feature balconies, one even a huge wraparound veranda.
The downtown location is also hard to beat, in walking distance to most sightseeing attractions and adjacent to a hub of public transportation. Therefore, and because parking is a bit inconvenient and expensive, it is not recommended to check in with a car. Windows of Jerusalem management can help book tours within and even outside the city.
According to Altschuler, Windows of Jerusalem has more top-rated reviews on social media than any other Jerusalem vacation rental property, at prices that are lower than any hotel in the city. Rates vary not only by size of apartment but also in accordance with four different periods of the year: off-season, shoulder season, high season and Jewish/Christian holidays.
Published rates: $79 (1-bedroom, low season) to $1500 per night (4-bedroom, holiday) per apartment. A one-time cleaning and set-up fee of $99-179 is assessed regardless of length of stay. A security deposit of $1,000.00 is required.
wRITTEN BY BUZZY GORDON (PUBLISHED ORIGINALLY ON WWW.HOTEL-SCOOP.COM)
Details

Written by

Ministry of Economy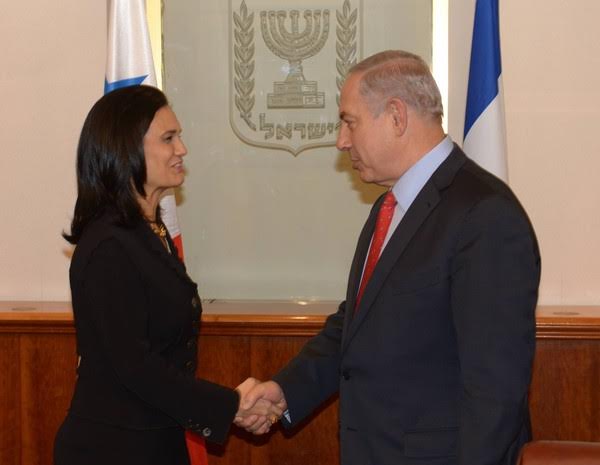 ISRAEL AND PANAMA COMPLETE NEGOTIATIONS ON FREE TRADE AGREEMENT
In 2016, Panama Will Join the List Of Countries with which Israel Enjoys Free Trade Agreements, Including the US, the EU, AFTA Countries, Canada, Turkey, Mexico, Colombia, Brazil, Argentina, Uruguay and Paraguay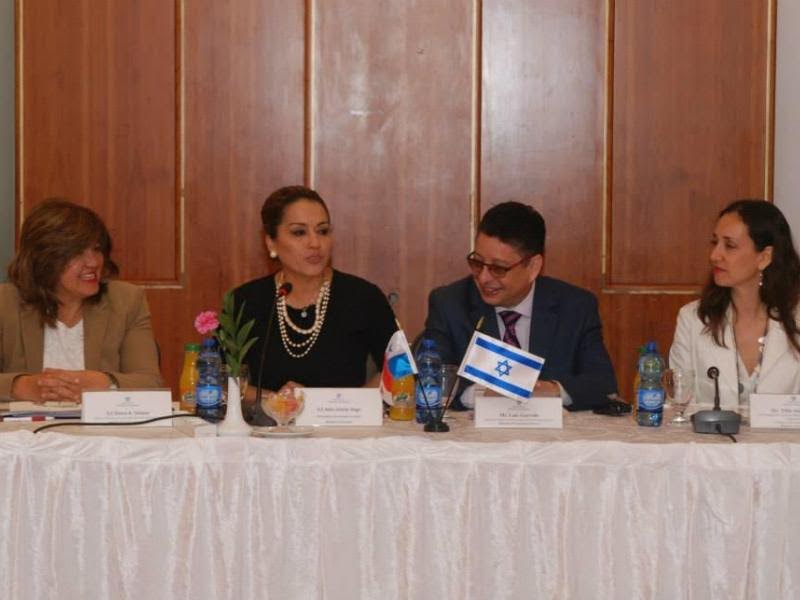 JERUSALEM –November 26th, 2015 – Israel concluded negotiations with Panama on a free trade agreement: an Israeli delegation headed by the Foreign Trade Administration at the Israeli Ministry of Economy which included seven representatives from relevant government ministries held the fourth round of talks in Panama City between November16th -19th, 2015 and succeeded in bridging the remaining gaps between the sides and completing the talks.
Panama enjoys free trade agreements with several countries, including the US, the EU, Canada, AFTA countries, Singapore, Taiwan, Peru, Colombia, Chile and Mexico. The free trade agreement with Panama will put Israel in a similar position regarding trade benefits.
The agreement, which will include a clause on the services sector, represents another springboard for Israeli companies in the service industry (a field comprising 30% of all Israeli exports). Israeli companies will now be able to participate in this sector in Panama -- with an emphasis on software, communications, information security, engineering and research and development – and thus enjoy the potential of this and related markets. Negotiations took place within the framework of the Israeli Ministry of Economy's policy of expanding exports from Israel to new markets and the policy established in May, 2013 of tightening relations with Latin American countries.
In this latest round of talks, several work groups convened to discuss the following subjects: access to markets, customs and rules of origin, services, investments, protection of vegetation and livestock, trade obstacles and institutional issues. The agreement includes total reduction of customs on all industrial products (some will be reduced gradually over several years), partial lifting of tariffs on agricultural products and benefits for the export of services in various fields. The agreement is expected to take effect at the end of 2016.
With talks successfully concluded, Panama will join the list of countries with which Israel has signed trade agreements: the EU – since 1975, US – 1985, AFTA (Switzerland, Lichtenstein, Norway, and Iceland) – 1992, Canada – 1997, Turkey – 1997, Mexico – 1999, MERCOSUR (Brazil, Argentina, Uruguay and Paraguay) – 2007, Colombia – (signed in 2013 but yet to be ratified by the Colombian government).
Ohad Cohen, Head of the Foreign Trade Administration at the Israeli Ministry of Economy, said: "The Ministry of Economy continues to strengthen Israel's economic ties with countries around the world, with an emphasis on developing economies with high growth potential. This will strengthen Israel's foothold in Latin America, in line with our policy of expanding export channels for Israeli industry and various services sectors. The agreement will open new possibilities for Israeli industry while giving a competitive edge to Israeli manufacturers. Panama is a candidate to become member of the Pacific Alliance, a bloc of Latin American countries comprising Mexico, Colombia (both countries with which Israel has free trade agreements), Chile and Peru. The bloc includes some 200 million people and a combined GDP of more than $3 trillion; it covers 35% of the GDP of all Latin American countries and more than 50% of Latin American trade."
Mrs. Yifat Alon Perel, Director of Bilateral Trade and Economic Agreements at the Foreign Trade Administration and head of the Israeli negotiating team, said: "Free trade agreements constitute a significant infrastructural framework for Israeli exports. Today, some 65% of Israeli exports are directed to countries with which Israel has free trade agreements and this gives exporters customs benefits and a competitive edge, among other advantages. The Foreign Trade Administration continues to act for the benefit of exporters by ensuring their products remain competitive and by creating better access to new markets. This is done by striving to remove trade obstacles exporters may encounter when trying to enter new markets. As of today, Israeli industry enjoys a competitive advantage in Latin America in exports to the Mercosur bloc which includes Brazil, Argentina, Uruguay and Paraguay. Israel is the only non-Latin American country with an active free trade agreement with this important bloc. In addition, Israel has an active trade agreement with Mexico and two years ago signed a free trade agreement with Colombia which is expected to take effect in the coming year. Our goal is to expand the benefits Israeli industry enjoys to additional countries. The agreement with Panama will be the fourth one Israel has signed in Latin America. Strengthening economic relations with Panama is doubly important, both in opening new markets for Israeli industry but also in strengthening Israel's position among Latin American countries."
According to the Foreign Trade Administration at the Israeli Ministry of Economy, the economy of Panama is based mainly on a highly developed services sector, which represents more than three-quarters of the country's GDP, and includes management of the Panama Canal, logistics, banking, the Colon Free Trade Zone, insurance, operation of the ports, shipping registration and tourism. The rate of economic growth in Panama reached 8.4% in 2013 and 6.2% in 2014, significantly higher than the average for Latin America and the Caribbean Islands (1.7% in 2014, according to World Bank data). Panama's growth is attributed among other things to the widening of the Panama Canal, begun in 2007 at a cost of $5.3 billion. Additional infrastructure development projects expected to take place may also draw Israeli companies with relevant experience.
The country's modest exports reach only $25 million, but may grow in light of the agreement and in light of Panama's role as a bridge to other countries in the region.
Photos : Andrés Lacko