Economy and Tourism
Details

Written by

Silvia G Golan
first International Business Opportunities Gateway Forum in Vilnius, Lithuania & Israel - Baltic countries
The Society of Electrical and Electronics Engineers in Israel (SEEEI) hold these days its first International Business Opportunities Gateway Forum in Vilnius, Lithuania. Over 85 entrepreneurs and business leaders, decision makers and senior officials from Israel and the Baltic countries met in the relaxed atmosphere of the Grand Vilnius Resort.
The meeting focused on electrical power and energy, and entrepreneurship. Participants discussed a variety of topics: energy management, cyber protection of critical infrastructure, entrepreneurship and start-ups, renewable energy, energy efficiency, and smart energy systems. The forum provides a platform for entrepreneurs and business professionals from industry and governmental agencies to collaborate and promote common business, and partnership in future projects and tenders.
Among the Lithuanian participants and keynote speakers, are: Mr. Evaladas Gustas – the Lithonia Minister of Economy; Mr. Rokas Baliukovas – Lithuanian deputy Minister of Energy; Dr. Remigijus Simasius – the mayor of Vilnius; Dr. Aleksandras Abisala – former Prime Minister of Lithuania; Dr. Dalius Minisunas – chair of the Lithuanian Electrical Company. Israeli speakers include: Mr. Emil Koifman – chairman of SEEEI; Prof. Izzy Borovich – the forum chair; Mr. Elisha Yanay – chair of the Industrials Association of Electronics and Software Industries; Mr. Emanuel Marynko – Chair of Yanai Electrical Engineering.
Baltic States and Lithuania are considered innovative countries with an impressive economic growth rate and massive utilities and energy development programs. Many of the programs are funded by the World Bank and the European Union. Israel is considered a technological superpower with entrepreneurship, and technology competitive presence. Therefore, the Society of Electrical and Electronics Engineers in Israel, considers Vilnius to be an attractive hub for international opportunities.
SEEEI represents the Israeli community of electrical and electronics engineers, academics and decision makers engaged in electronics, electrical engineering, energy, and smart systems. SEEEI holds a major international annual conference in Eilat (Electricity 2016).
Emil Koifman, SEEEI chairman, said that "the Business Gateway Forum in Vilnius is a platform for initiating business contacts to establish joint ventures and joint international projects. In an era of intelligent energy, Internet of Things (IOT), new technologies and developments, the market depends very much on partnerships. International commercial success is dependent business partnership ".
Photo
From left to right: Lieutenant Colonel Luca Dottarelli; Mr. Emil Koifman – chairman of SEEEI; Prof. Izzy Borovich – the forum chair and Mr. Elisha Yanay – chair of the Industrials Association of Electronics and Software Industries.
Details

Written by

Go 4 Israel
GoforIsrael 2016 Conference – First Time in China
Shanghai will host the Israeli International GoforIsrael Conference
with the participation of 1,000 Investors and Entrepreneurs from China and Israel
The 16th GoforIsrael annual conference will be held for the first time outside of Israel, on September 20th, at the Grand Hyatt, Shanghai. Organized by Cukierman & Co. Investment House Ltd. and Catalyst Funds, GoforIsrael is one of the most influential business conferences in Israel, having won worldwide recognition for shaping the future of Israeli and related global investments and policies. Having focused for years on raising funds and establishing strategic alliances between Israeli companies, investors and corporates from around the world, this year the main focus is on the opportunities between Israel and China as well as Chinese investment appetite across key industries, such as Life Sciences, Clean-Energy, TMT and many others. The event this year is jointly organized with Yafo Capital, an investment House in Shanghai, China.
Edouard Cukierman, Chairman of Cukierman Investment House and Managing Partner of Catalyst CEL, Israeli-Chinese Fund: "The goal of this conference is to leverage the opportunity of a unique encounter with hundreds of Chinese investors, in a very focused and direct way. Israeli technology companies will benefit from pre-organized meetings with potential investors, and from the opportunity to present their technologies on stage. We expect to have continuous 1:1 meetings between investors and entrepreneurs during the conference".
One of the key speakers will be the Israeli Minister of Transportation and Intelligence, Mr. Yisrael Katz. His participation at the event reflects current trends which have gone far and beyond just hi tech, namely the cementing of the China-Israel relations across sectors including Infrastructure. A special panel will be dedicated to the cooperation with Israel in this area. The 'One Belt One Road' Chinese Government Project to rebuild the 'Silk Road' in order to strengthen the economic ties between China and Europe, Asia and Africa, paves the way for Israel to play an important role.
One of the events honored partners is the China-Israel Changzhou Innovation Park (CIP), which has become a home for large Israeli Hi-tech companies including Lycored, Growponics and Tuttnauer. CIP provides a unique platform for Israeli Technology companies that are seeking to make their first step into the Chinese market. Their goal is to provide Israeli companies with a headquarter in the Wujin Economic Zone (WEZ), the leading Science Innovation Center of Jiangsu Province
GoforIsrael 2016 will host key decision makers, business representatives and parliamentarians from China and Israel. The conference expects to welcome 100 Chinese VCs and PE Funds as well as hundreds other Chinese investors. The long list of senior speakers includes:
Mr. Ysrael Katz
- Minister of Transportation and Intelligence,
Ambassador Mattan Vilnai
Amikam Levy
- Consul General of Israel in Shanghai,
Yair Shamir
-
Former Minister of Agriculture of Israel, Managing Partner, Catalyst Fund
,
Ronnie Chan
- Chairman of Hang Lung Properties,
Antony Leung
- CEO of Nanfung Group
, Igal Landau
- CEO of Ratio,
Chen Shuang
-
CEO of China Everbright Limited,
Shengyan Fan
- Managing Director – Catalyst CEL Fund,
senior executives from Chinese companies such as Baidu, Alibaba, Lenovo, Sinochem, NetEase, Tencent, ChemChina,
Luc Muller
- Chairman of Lamina & Catalyst Fund Partner,
Roger Cukierman
- Board Member, Cukierman & Co, VP World Jewish Congress,
Rurik Hallaby -
Chairman and Founder of AgriCapital Corporation and many other leading business leaders and decision makers.
For the Conference Agenda: GoforIsrael
This year's conference panels will address issues such as: Israel-China M&A; Technology, media and telecom; Market strategies for Israeli companies in China; Israel as a Gateway to the US market; Chinese investments in Israeli MedTech and BioTech companies; and a panel discussion about Israel-China partnership: One belt one road.
Elevator pitches by selected innovative Israeli companies will be held along the course of the conference. These companies will be given the opportunity to briefly introduce their products and solutions to potential investors, in the fields of technology, media, telecom and life sciences.
The GoforIsrael Achievement Prize will go to a senior personality, to honor his/her contribution to strengthening the hi-tech business between Israel and China.
Cukierman & Co.Investment House is the leading Israeli Cross-Border focused investment house, with a strong global network including many leading corporations, investors and financial institutions in key markets such as China, Europe, and beyond. Headquartered in Israel, the company provides a full array of investment banking services including M&A, Private Placements, Public Offerings, Consulting and Family Office Services to Israeli and European companies. With over 5.5 billion US $ in transactions, Cukierman & Co. has the largest Corporate Finance team in Israel with dedicated experts in the Life Sciences, Technologies, Media & Telecom (TMT), Green Technologies and Real Estate industries.
Catalyst is a top performing Israeli based private equity multi-fund firm founded in 1999. With over US$250 million under management, Catalyst funds support capital and long-term growth of innovative Israeli middle-market companies in global markets. Catalyst assists portfolio companies in reaching their targets by leveraging on the partners' vast Israeli and Global network. Catalyst has invested in innovative companies and has a diversified portfolio, including companies from the Industrials, Telecommunications, Information Technologies, Enterprise Software, Medical Devices and Bio/Pharma industries.
For further information visit: GoforIsrael
Details

Written by

Linda Tomer and Silvia Golan
The Manager Association of Consumer Products' Manufacturers' Association expressed; "We must aspire to improve the competition capability in the cosmetic's export by cancelling the distortion of the licensing for export in the conditions for the product marketing license also in Israel".
The Manufacturer's Association in Israel organized a tour of three of Israeli cosmetics companies for journalists on August 7th.
The visit to a few of the production plants by the journalists was extremely interesting and inspiring for us. It was truly a pleasure to witness the enormous production of the Israeli cosmetics products sent all over the world to various department stores and business networks. We are proud to be Israelis and admire the Managerial and working staff at these cosmetic plants. The production plants we visited operate in an organized manner under the cleanest conditions.
This visit allowed us to appreciate the high technology, professionalism and hygienic conditions of these cosmetic's production companies in Israel.
The data from the Manufacturer's Association in Israel indicates that, due to regulatory difficulties, there has been a withdrawal of 10% in the Israeli Cosmetics Industry exports in 2015. In 2014, the Israeli Cosmetics exports amounted to 609 million dollars, while in 2015 the exports amounted to 546 million dollars only – a decline of 63 million dollars.
The main export decline occurred In relation to Eastern Europe and Russia, amounting to about 40%, from 73 million dollars in the year 2014, to 44 million dollars in 2015. Also, there was a decline of about 31% in cosmetic's export to the European Union countries, from 250 million dollars in 2014, down to 218 million dollars in 2015.
On the other hand, there was an increase of 14% in 2015 in the Export to countries in the Asian Continent, from 67 million dollars in 2014, to 76 million dollars in 2015.
Likewise, according to the Manufacturers Association data, most of the Israeli Cosmetics Export in 2015 was directed mainly to the European Union States (40%), North America (31%), Asia (14%), and the remaining export to the developing countries in Central and South America, Africa and the rest of the world (7%).
The Cosmetics Industry in Israel in 2015 includes up to 80 production plants, most of which are small and medium size, employing some 10 thousands workers directly and indirectly. The annual activity cycle is estimated at about 4 milliard NIS, where about 50% of the production is intended for export. The net profit of the Industry-wide is estimated at about 2 – 5% from the cycle.
The Manager of the Association of Consumer Products and Construction, who manages the Cosmetic Branch in the Manufacturer's Association, Adi Shauli, states that: "The Cosmetics Industry Manufacturers Association is promoting nowadays, in collaboration with Knesset Member Merav Ben Ari, (in the Kulanu party) the legislation of Pharmacists' regulations, after many years of working together with the Ministry of Health, with the aim of bringing these legislation regulations for a speedy approval by the Knesset. The matter of exemption from licensing for a cosmetic product intended for export, which is not sold in the domestic market, will be resolved by regulatory approval that adopts the Cosmetics European Regulation aimed for alignment with the European regulation dealing with cosmetics. The industrialists see in this legislation an opportunity to work in coordination with advanced countries in the world. Even today, many of the industrialists meet the standards of new regulation requirements, in order to export abroad. They do this with much success, bringing about pride for the Israeli Industry in general, and especially for the Cosmetics Industry".
The "Peer-Pharm" owner, Haviv Peer, says: "Israel is considered today one of the leading countries in the world in the Cosmetics Field, among others, thanks to the Dead Sea, which is a wonderful and natural resource for beauty products. Also, Israelis have courage, which is expressed in innovation and new developments. Israelis are always open to adopt new standards and they do not adopt fixed stands, like European companies, most of which manufacture, until today, cosmetic products in the same formats used back in the 70's."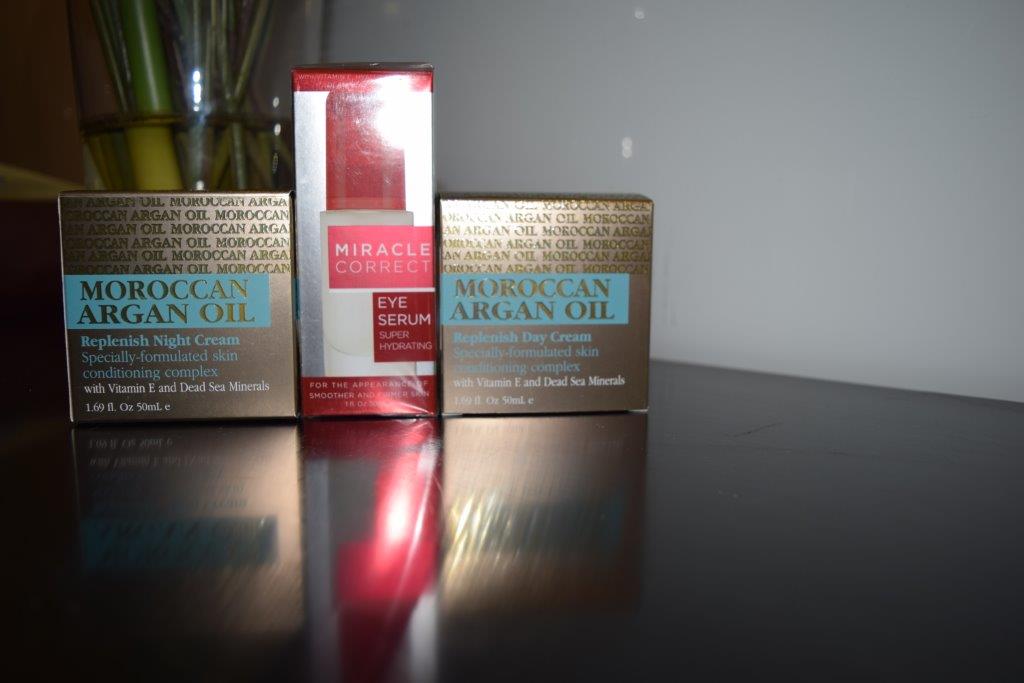 The "SPA Cosmetics" owner, Jacky Shklarsh , states: 'The Israeli cosmetic branch is developing, but there are great governmental barriers that prevent the export growth, and regulations that cause enormous workload. For example, when in Europe it's enough to fit and register, in Israel, one must pay a fee for each and every product. We would like to adopt the European standard also in Israel."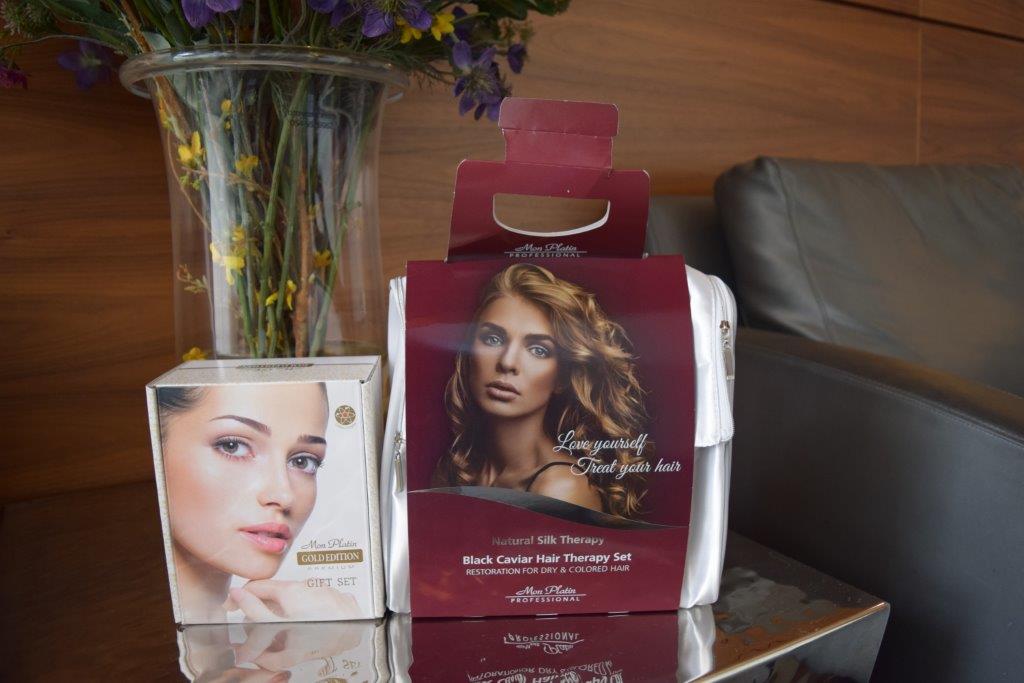 The "A. Meshi" owner, Irmiyahu Mizrahi, conveys : 'The cosmetics industry in Israel is innovative and very developed. Israeli cosmetics are greatly appraised in the whole world, especially in the field of hair care, in which we are making a major breakthrough. Nonetheless, the government regulations make it very difficult for the industry to progress. I wish that the government starts offering more support and assistance measures to the Cosmetic's Industry, so that we can export more abroad. We will appreciate assistance in grants and exhibitions abroad, and in reducing the regulation required to export abroad.'
Background material on the exhibited plants:
"Peer-Pharm" - This plant was established in 1991, and today manufactures a number of brand-name products such as: "Andrea Milano", "Frulatte", 'Spa-Pharm' and "Organi-Care". The companys' products include more than 7.000 items, exported to 20 countries, such as; United States, Korea, China, Sweden, Poland, France, Hong-Kong, Singapore, Denmark, Germany, Ukraine, Romania, and others.

"SPA Cosmetics" - This brand was founded in 1988, and today its products comprise 80 different brand-name products, including different 700 various, which are exported mainly to North America and other national networks, such as England, Germany, Hong-Kong, China, etc.

"A. Meshi" - This plant, which manufactures the product 'Mon Platin'' was established in 1994,and today in its products, include more than 600 items, exported to 50 countries; among these: United States, Italy, Spain, Belarus, Russia, Guatemala, Ecuador, Mexico, Canada, Cyprus, Greece, Lithuania, Slovakia, Check Republic, and others.
Details

Written by

U.S. Chamber of Commerce & Manufacturers' Association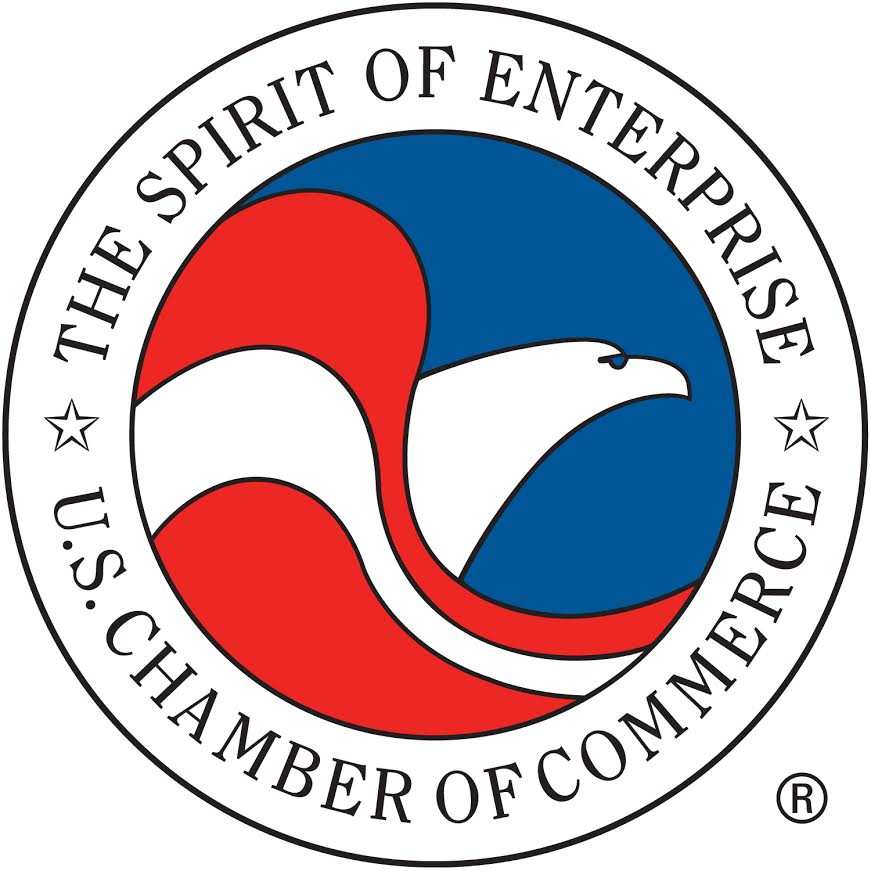 U.S. Chamber Commits to Enhancing Commercial and Economic Relationship with Israel
MOU between the world's largest business organization and Israel's leading Business Organization in Israel Seeks to Expand Cooperation with Israel Private Sector
TEL AVIV, ISRAEL—The U.S. Chamber of Commerce took steps to enhance business and investment opportunities between the United States and Israel. At a ceremony held Sunday in Tel Aviv.
U.S. Chamber Executive Vice President and Head of International Affairs Myron Brilliant and Chair of the Presidium of Israel Business Organizations Shraga Brosh signed a Memorandum of Understanding (MOU), increasing the groups' ability to advance and strengthen important commercial ties.
"The U.S. Chamber is deeply committed to Israel and the region," said Myron Brilliant. "Formalizing a partnership between the largest business organization in the United States with the largest business organization in Israel will enable us to work together on programs and initiatives across important sectors such as energy, cybersecurity, and health. There is so much we can do together to advance trade, investment, and encourage continued innovation."
Chair of the Presidium of Israel Business Organizations Shraga Brosh: "we see great importance in strengthening the commercial and business ties between the two countries, hopefully the MOU signed today will best serve the interest of the business sector in Israel and in the United States".

The MOU outlines specific areas that the U.S. Chamber and PIBO will cooperate, including advocating for reduced barriers to trade; deepening business relationships; hosting a joint annual event bringing together private and public sector leaders; and producing a U.S.-Israel Trade and Investment Study on bilateral commerce.
"With nearly $40 billion in two-way trade between the U.S. and Israel, the private sector must find ways to work together, regardless of the political and security landscape," Brilliant added. "The Chamber looks forward to working with the Presidium,
Chairman Brosh and his team to deepen this relationship to the benefit of our members and American consumers."
The U.S. Chamber and the Manufacturers Association of Israel recently released a report titled, "Re-energizing the U.S.-Israel Economic and Commercial Relationship," laying out a policy framework for trade, investment, and innovation. You can read the report here.
The U.S. Chamber of Commerce is the world's largest business federation representing the interests of more than 3 million businesses of all sizes, sectors, and regions, as well as state and local chambers and industry associations. Its International Affairs division includes more than 70 regional and policy experts and 25 country- and region-specific business councils and initiatives. The U.S. Chamber also works closely with 117 American Chambers of Commerce abroad.
Starting 2015 .
The U.S. - Israel Business Initiative is headed by Josh Kram in Washington DC; starting 2015 its
activity
in Israel is run by the chamber's representative Adv. Hagit Genish-Gill.
Details

Written by

Philippine Embassy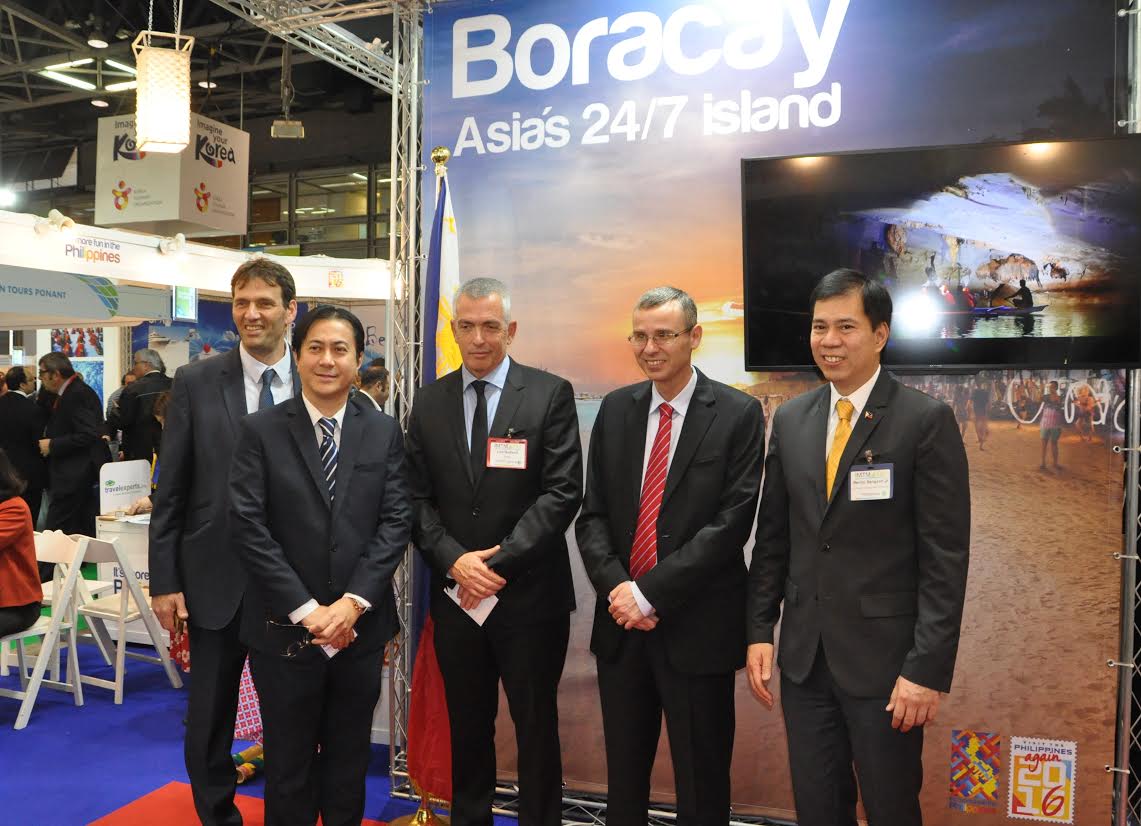 Philippine Pavilion Wows Crowd at Israel's International Tourism Fair
11 February 2016, Tel Aviv, State of Israel – The Philippine pavilion at the annual International Mediterranean Tourism Market (IMTM) instantly stood out as a crowd winner during the fair's 22nd edition, which was recently held at the Tel Aviv Convention Center.
The panoramic views of destinations adorning the pavilion, beautiful and upbeat videos, rich taste of Filipino delicacies, and the variety of song and dance performances, including flair bartending, attracted hundreds of visitors and showed them that, truly, "It's More Fun in the Philippines."
The Philippine pavilion was formally opened by Department of Tourism Undersecretary for Tourism Development Benito C. Bengzon, Jr., who led the first DOT delegation to the IMTM, and Philippine Ambassador to Israel Neal Imperial. Joining them were other DOT officials and partner travel agencies from the Philippines such as Annset Holidays, Inc., Flyeast Philippines, Intas Destination Management, Inc., Maman Aviation, Ltd., and Travel Experts, Inc.
Israeli Tourism Minister Yariv Gideon Levin also visited the Philippine pavilion during the first day of the travel fair and was delighted to watch the "Tinikling" performed by members of the Filipino community in Israel.
DOT officials also held a Country Presentation on the second day of the fair. Around 50 travel and tour agencies, including business organizations, attended the event. Through videos, photos, and cultural performances, DOT officials showed why the Philippines is the next best destination for Israelis in Asia.
This is the fourth time that the Philippines has participated in the IMTM. Previous participations were done through partnership between the Philippine Embassy and the Israel-Philippines Tourism Chamber. However, this is the first time that a Philippine pavilion was organized and led by DOT which has made Israel as one of its priority markets.
In an interview with the Israeli media, Undersecretary Bengzon said: "We are trying to position the Philippines as one of the newest, most exciting, and most fun destination in Asia. Last year we had about 12,000 tourists from Israel and we grew by about 34 or 35 percent. So for us, this is a very good sign. It's an indication that the Israeli outbound travelers who, by the way, are very very sophisticated are starting to see the potential of the Philippines as an exciting destination in Asia." --