Economy and Tourism
Details

Written by

USA Embassy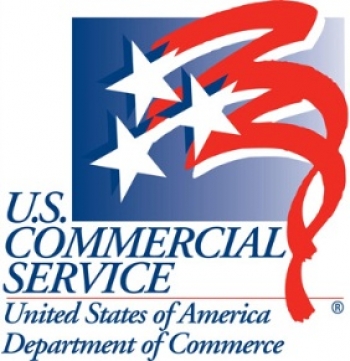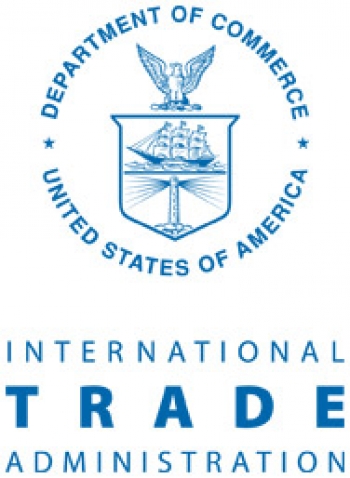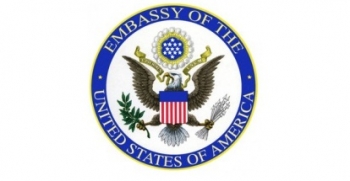 Between October 31 and November 1, 2013, thousands of international investors, domestic businesses, government officials, and trade organizations will descend upon Washington DC for the first-everSelectUSA Investment Summit. This summit is a first-of-its-kind, national-level engagement intended to connect businesses and investors from around the world with U.S. economic development organizations at the state, regional, and local levels. The SelectUSA 2013 Investment Summit is being hosted by the U.S. Department of Commerce as part of a U.S. government-wide initiative to promote direct investment in the United States. Participants will benefit from unique networking opportunities; one-on-one meetings; moderated panels; discussions on the latest information on all aspects of investment; and, available resources in the U.S.
U.S. Ambassador to Israel Dan Shapiro praised this unique opportunity, saying that "Israeli investors have contributed significantly to the American economy, contributing to make the U.S. the most attractive destination for investment… I strongly encourage all potential Israeli investors to consider attending this prestigious event."
"The SelectUSA initiative is an integral part of the Obama administration's efforts to increase direct investment in the United States, which leads to economic growth and job creation," said Under Secretary of Commerce for International Trade Francisco Sánchez. "The SelectUSA 2013 Investment Summit is the first of its kind, helping to match potential investors with economic development organizations…"
Maria Andrews, Commercial Counselor at the U.S. Embassy, said: "The United States not only offers a huge and very accessible market, but it makes a terrific platform for young Israeli companies to expand to other international markets, often acquiring valuable American strategic partners along the way."
Foreign direct investment (FDI) plays a critical role in the U.S. economy, which is why President Obama launched SelectUSA, the first-ever U.S. government-wide initiative to promote and facilitate investment in the United States. In 2012, nearly $168 billion in FDI flowed into the United States. In 2011, employment by U.S. affiliates of foreign firms rose to 5.6 million U.S. workers, up from more than 5.3 million the previous year.
To learn more about SelectUSA, and to register for the summit, please visit www.selectusasummit.com
Details

Written by

Israel Tourism Ministry
3% INCREASE IN VISITOR ENTRIES IN JUNE 2013 VS JUNE 2012
VISITOR ENTRIES JAN-JUNE: 1% INCREASE ON FIRST HALF OF 2012 – RECORD LEVEL FOR THIS PERIOD IN THE YEAR
TOURISM MINISTER DR.UZI LANDAU: "For the last few months, there has been an increase in incoming tourism in comparison to figures from last year. The Tourism Ministry views tourism as an essential engine for economic growth that creates new jobs in the periphery. We will continue our work in growing the number of visitors to Israel and realizing the tourism potemtial."
Details

Written by

Prime Minister's Media Adviser
Prime Minister Benjamin Netanyahu, last night (Sunday, 23 June 2013), met with a delegation of approximately 25 senior Chinese businessmen led by Hang Lung Properties Chairman Ronnie Chan. National Economic Council Chairman Prof. Eugene Kandel also attended the meeting.
Prime Minister Netanyahu discussed with the delegation members, who represent a broad range of economic and commercial sectors, ways to increase the Israeli business world's exposure to China in order to increase cooperation between Israeli and Chinese companies and develop joint initiatives that will contribute to both countries.
Details

Written by

Israel Tourism Ministry
TOURISM MINISTRY INCREASES ITS MARKETING INVESTMENT IN CHINA AS THE REFORM IN VISA REQUIREMENTS FOR ISRAEL TAKES EFFECT
TOURISM MINISTER DR. UZI LANDAU: "The Tourism Ministry has identified the tourism potential in China, defining it as one of the leading destinations in its campaign for emerging markets. As a result, we will work to increase the number of incoming tourists from China to Israel over the next few years. The two countries are rich in ancient history and heritage and I am sure that Chinese tourists will find Israel a source of inspiration."
The Israel Government Tourist Office in China is organizing a Road Show in three cities this week (8-12 July): Beijing, Shanghai and Guangzhou. 500 leading Chinese travel agents are invited to attend the Road Show, some of them being specialists in the Middle East market. Following the seminars, which will expose the participants to the Israeli tourism product, there will be a series of round-table meetings between Israeli and Chinese tour operators to encourage cooperation. The ministry has also produced a booklet in Chinese, featuring business profiles of the Israeli companies participating in the Road Show.
The Road Show, which is accompanied by extensive advertising in the trade and mainstream media, will also feature attractions such as Israeli food, Dead Sea mud treatments etc.
The Israel Embassy in Beijing recently announced the implementation of reforms for Chinese visitors receiving entry visas to Israel, in order to encourage tourism. These include, among others, an option for a visa for independent travelers without the need for assistance from a local tour operator; a simpler procedure for issuing business visas to Israel and for bank guarantees for residents of Beijing, Shanghai and Guangzhou (where Israel has consular offices. It should be noted that, presently, Israeli consular services are not available worldwide due to a work dispute by Foreign Ministry employees). These easier procedures are part of a program to make Israel more accessible to the Chinese tourist and to encourage airlines to operate flights to Israel in the near future.
In recent years, Israel has become an attractive tourism destination for the Chinese visitor, with an increase of 27% in incoming tourism from China during the first five months of 2013 versus the same period last year (and a 45% increase on 2011). China is the most important source country worldwide for tourism, with an increase of 20% in the numbers of visitors from China to international destinations during 2010-2011. In 2012, more than 20,000 visitors from China arrived in Israel.
Details

Written by

Prime Minister's Media Adviser
Prime Minister Benjamin Netanyahu and Finance Minister Yair Lapid, today (Sunday, 23 June 2013), decided to appoint Prof. Jacob Frenkel as Governor of the Bank of Israel. The appointment will be submitted to the committee headed by Judge Turkel for approval and then to the Cabinet.