Economy and Tourism
Details

Written by

Economy Ministry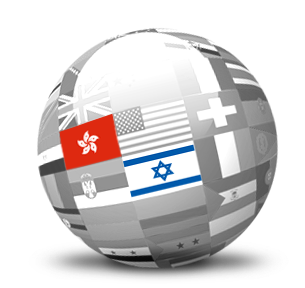 24 ISRAELI DESIGNERS REACH FINALS -- AND WILL REPRESENT ISRAEL IN FIRST ISRAELI POP-UP STORE IN HONG KONG
Carpets, Jewelry, Hats, Toys, Fashion Accessories, Lamps, Gifts and More
Twenty-four Israeli designers, amongst eighty who submitted applications, were selected to represent Israel in a pop-up store that will be launched by the Israeli Ministry of Economy and the Israel Export Institute in Hong Kong in October. The opening is expected to be attended by many from the Hong Kong design community and is expected to brand Israel as a leading country in a number of areas of design.
Following the call for submissions by the Foreign Trade Administration at the Israeli Ministry of Economy and the Israel Export Institute several weeks ago, no less than 80 Israeli designers submitted applications for a place in the first Israeli design store in Hong Kong. A design company from Hong Kong together with the Israeli commercial attaché there, Elad Goz, and representatives of the Israel Export Institute, selected the twenty-four leading Israeli designers whose work will be displayed in the store.
Earlier this week, the selected designers presented their wares to the staff at Israel's Hong Kong trade mission, who were on a visit to Israel. The visit was part of preparations for the opening of the store -- which will take place in a festive ceremony that is already creating great interest in Hong Kong. The opening will take place on October 22nd.
The Head of the Israeli Economic & Trade Mission in Hong Kong, Elad Goz, said: "We have chosen not to limit the type of designs and as a result are featuring a wide variety of Israeli designers from a number of areas, including jewelry, home furnishings and more. The store will present the best and the widest variety of products and help bolster the Israeli design brand in the Far East, branding Israel not just as the 'Startup Nation' but also as a leading country in various design fields."
Director of the Home and Family Department at the Israel Export Institute, Eyal Levi, said: "Israeli design is recognized abroad as innovative and yet many designers find it hard to export their products abroad. Establishing this store, with its wide range of areas of design –from home furnishings to fashion and jewelry – will help designers maximize their exposure in markets in the Far East that have significant potential. We hope that they can increase their sales in traditional avenues as well as online."
The designers selected to represent Israel:
1. Adi Bakshi http://www.adibakshi.com (fashion accessories)
2. Adi Buvarovsky http://www.thepixelsfactory.com (Pop Art)
3. Adi Lev http://www.adilevdesign.com (jewelry)
4. Aviv Kinel http://www.avivkinel.com(jewelry)
5. Bangi Shoes http://bangishop.etsy.com (shoes)
6. Briday http://www.briday.us (gifts)
7. Bumpers Comfort http://www.bumperscomfort.com(shoes)
8. Dori Csengeri http://www.doricsengeri.com (jewelry)
9. Ester Shahaf http://www.estershahaf.com (jewelry and Judaica)
10. Gallabia http://www.gallabia.com (fashion)
11. Ifat Shterenberg http://www.ifatshterenberg.com (furniture)
12. Justine Hats (Yael Cohen) http://www.justinehats.com (hats)
13. Kay Brock http://www.kaybrock.com (textiles for the home)
14. Maya Negri http://mayanegri.com/en (fashion)
15. PaperCat http://www.papercatdesign.com (toys)
16. Studio Shulab http://www.shulab.com (home furnishings)
17. Sink Skin http://www.sink-skin.com (home furnishings)
18. Gal Stern http://www.sterntights.com (fashion accessories)
19. Studio Cheha http://www.bulbing-light.com (lamps)
20. Studio Vayehi (Katerina Brand and Tsuriel Gottlieb) http://www.studiovayehi.com (lamps)
21. Sturlesi Design http://www.sturlesidesign.com (home furnishings)
22. Una Una Shoes http://www.una-una.net (shoes)
23. Anat Dahari http://www.walkbyanatdahari.com (shoes)
24. Yesh Meayin http://www.beijacarpet.com (carpets)
Details

Written by

Ministry of Economy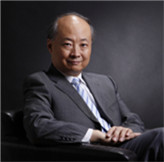 ECONOMY MINISTER AND CHINESE AMBASSADOR MEET TO DISCUSS ISRAELI-CHINESE FREE TRADE ZONE
[JERUSALEM – 7th July 2015] Economy Minister and Negev and Galilee Development Minister Aryeh Machluf Deri met yesterday (Monday, 6 July 2015), for the first time, in his Jerusalem office, with Chinese Ambassador to Israel Zhan Yongxin. The two discussed - inter alia - the establishment of a free trade zone between Israel and China.
Minister Deri stressed Israel's desire to establish such a zone. The Chinese Ambassador reiterated China's commitment to begin negotiations for an agreement, as first announced by Chinese Prime Minister Li Keqiang in March in his report to the National People's Congress.
Both sides stressed their mutual desire to strengthen ties and expand Chinese investments in Israel, which have thus far reached $6 billion. They also agreed that a free trade zone agreement would raise bilateral ties to a new level and bring real economic benefit to both sides.
Minister Deri said, "The Israeli Ministry of Economy concentrates efforts to promote and expand the trade ties between the two countries and to this end operates various tools to support Israeli companies doing business in China, such as dedicated funds for projects in the People's Republic of China, supporting incoming and outgoing delegations and of course, our trade attachés posted across China."
The Economy Ministry Foreign Trade Administration, which is expected to lead the negotiations for a free trade zone agreement with China, is making preparations for the talks and is consulting trade and industry officials regarding Israel's specific interests in the negotiations.
The Foreign Trade Administration operates five trade attachés across China - two in Beijing - including one who focuses on policy and regulation, one in Guangzhou, one in Shanghai and one in Hong Kong. This number is identical to the number of attachés in the United States and the goal is to continue expanding the distribution of trade missions in China.
Photo : Chinese Ambassador to Israel Zhan Yongxin . Photo provided by Ministry of Economy
Details

Written by

Ministry of Economy
ISRAEL, MEXICO SIGN GROUNDBREAKING AGREEMENT TO COOPERATE ON RESEARCH AND DEVELOPMENT
Mexico to Join Office of the Chief Scientist at the Israeli Ministry of Economy in Funding Research and Development Projects * Goal: To Advance Research and Industrial Development In Both Countries * Israeli and Mexican Companies to Receive Funding for Joint R&D Projects * Leading Fields for Joint Research: Water Management, Desert Agriculture, Pharma and Medical Devices, Electronics and Communication
JERUSALEM. December 8th, 2014 – Israel and Mexico signed a cooperation agreement for industrial R&D over the weekend. As part of the agreement, Mexico will join the Office of the Chief Scientist (OCS) at the Israeli Ministry of Economy in a framework of international cooperation to fund joint projects in research and development intended to advance industrial development between both countries.
The agreement – signed last week by Israeli Ambassador to Mexico Rodica Radian Gordon –was led by CONACYT (Consejo Nacional de Ciencia y Tecnología) and its Israeli counterpart, the Office of the Chief Scientist (through the office's executive arm MATIMOP), the Israeli ambassador to Mexico and the Israeli Ministry of Economy's trade attaché to Mexico, Rona Kotler Ben Aroya.
Under the agreement, Israeli and Mexican companies will receive assistance in funding joint projects in vast areas of research and development. The leading fields for cooperation with Mexico will include water management, desert agriculture, pharma and medical devices, electronics and communication. However, the agreement will serve as a framework for all types of technology cooperation.
Apart from the potential in implementing the agreement with the business community in Mexico, the move can also advance other agreements in Latin America and strengthen business relations with countries such as Brazil, Chile or Colombia.
Chief Scientist at the Israeli Ministry of Economy Avi Hasson said: "We are delighted with Mexico's vote of confidence in Israel's economy, industry and innovation, which have long been global brands. Cooperation agreements such as the one signed with Mexico contribute to the Israeli market by creating new jobs, advancing R&D, technological enterprise and more."
Rona Kotler Ben Aroya, Trade Attaché to Mexico from the Israeli Ministry of Economy, said: "Mexico is one of the world's largest manufacturers in a variety of fields, comprising an essential part of the country's economy. Many of its products are intended for the North American market. In an effort to preserve its global competitiveness, the Mexican government has set a goal of advancing research and development in order to streamline and upgrade the manufacturing processes of local companies by implementing advanced technologies in the manufacturing process. The signing of the industrial R&D agreement between Israel and Mexico will help Israeli companies integrate products and advanced technologies with local manufacturers and realize the potential of this market."
Immediately following the agreement's signing and confirmation, a call will be issued in early 2015 to Israeli and Mexican companies to present joint proposals for parallel funding for R&D projects.
Details

Written by

Ministry of Economy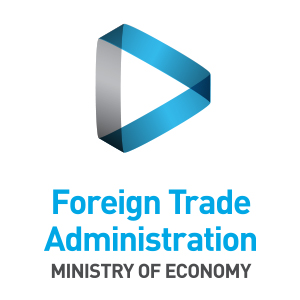 ISRAEL, PANAMA MEET FOR SECOND ROUND OF NEGOTIATIONS ON FREE TRADE AGREEMENT
Negotiations Get into High Gear as Israeli Delegation Arrives in Panama
JERUSALEM – March 3rd, 2015 -- A 12-strong Israeli delegation headed by Ministry of Economy officials and comprised of professional staff from relevant government ministries are in Panama City to participate in a second round of negotiations for a free trade agreement between Israel and the Republic of Panama. The negotiations are part of the Foreign Trade Administration at the Ministry of Economy's policy of expanding Israeli exports to new markets, and the Israeli government's policy of strengthening relations with Latin American countries.
The agreement is expected to serve as another springboard for Israeli service providers - especially in software, communication, information security, engineering and R&D - thus expanding the potential of this and related markets.
The second round of talks began Monday in Panama City and will last four days. Twelve working groups are expected to discuss the following subjects: access to markets, customs, services and investments, intellectual property, protection of flora and fauna and veterinary aspects, trade obstacles, institutional issues and conflict resolution. Two more rounds of talks are expected before the negotiations are completed.
Head of the Foreign Trade Administration in the Israel Ministry of Economy Ohad Cohen said: "The Israeli Ministry of Economy continues to strengthen Israel's economic ties with countries around the world with an emphasis on developing economies with great potential for growth. In this case, we are expanding Israel's economic footprint in Latin America, in accordance with our policy of expanding export horizons for Israeli industry and service sectors. The agreement will forge new opportunities for Israeli companies and give them a competitive edge against foreign companies. Panama is a signatory to free trade agreements with many countries including the US, the EU, Canada, EFTA countries, Singapore, Taiwan, Peru, Colombia, Chile and Mexico. A free trade agreement with Panama will level Israel's position regarding trade benefits with those countries."
Mrs. Yifat Alon-Perel, Director, Bilateral Trade and Economic Agreements at the Ministry of Economy and head of the Israeli delegation to the talks said: "Free trade agreements constitute a significant framework for Israeli exports. Today, about 65% of Israeli exports go to countries with which Israel shares free trade agreements, giving exporters benefits regarding customs and a competitive edge. The Foreign Trade Administration continues to work for the benefit of Israeli exporters by guaranteeing their products remain competitive and by ensuring easier access to new markets while striving to remove trade obstacles exporters typically face in these markets. Israeli exporters enjoy a competitive advantage in Mexico thanks to the longstanding free trade agreement our countries have enjoyed since 2000, as well as to the Mercosur states, including Brazil, Argentina, Uruguay and Paraguay. In addition, one year ago a free trade agreement was signed with Colombia which is expected to go into effect in about a year. Our goal is to increase Israeli industry's competitive advantage by signing agreements with more countries, including Panama. Tightening economic ties with Panama is doubly important both for opening new markets for Israeli industry and for strengthening Israel's standing among Latin American countries."
According to the Foreign Trade Administration at the Israeli Ministry of Economy, the economy of Panama is based primarily on a developed service sector which constitutes more than three quarters of its GDP and includes the operation of the Panama Canal, logistics, banking, the free trade zone in Colón, insurance, ports, shipping registration and tourism. Economic growth in Panama in 2013 exceeded 8% and is attributed - among other factors - to the widening of the Panama Canal which began in 2007 at a cost of $5.3 billion. Additional infrastructure development projects expected to take place in the country may very well draw Israeli firms with relevant expertise.
Panama is a candidate to join the Pacific Alliance, a bloc of Latin American nations including Mexico, Colombia (both of which enjoy free trade agreements with Israel), Chile and Peru. The bloc includes 200 million consumers and a joint GDP of over $3 trillion. This constitutes 35% of the total GDP of Latin American countries and over 50% of Latin American trade. Israeli exports to Panama in 2014 stood at $25 million and imports from Panama at $3 million.
Details

Written by

Office of the President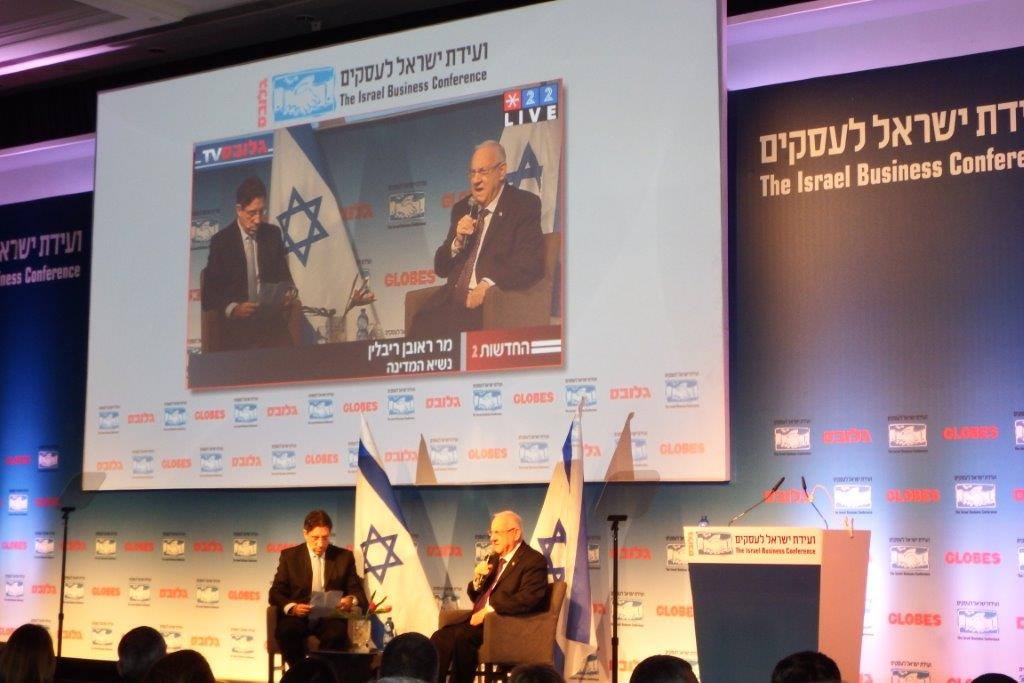 President Reuven Rivlin this morning (Sunday, 7 December 2014), participated in the Globes 'Israel Business Conference' in Tel Aviv. The President spoke 'in conversation' with Globes Editor-in-Chief Guy Rolnik about the proposed upcoming elections. He said, "I hope that what happened before won't happen this time, with regard to the voter turnout. I am afraid the public will not get out to vote, because they have lost faith. I hope everyone will vote."
The President continued, "Even the political leaders need to understand that a return to the central voter blocs is important for governance and the ability to make difficult decisions. The elections always raise the same questions: security or society, but today, we have to find a solution to both, it is no longer 'either or'. The social protests brought about the unprecedented replacement of 57 members of Knesset, and that was a clear message."
In relation to the situation in Israel's society, the President said, "We find ourselves with two economies – the Start Up nation, and another Israel. The gaps are growing and widening even within the second group, and amongst the middle classes. All this demands the involvement of society; by voting and understanding that elected representatives are elected to deal with these issues too."
The President continued to address the issue of violence in Israel over the past months. "The cure for violence, is hope. As Jewish leaders, we must deal with the issue of Jewish fundamentalism, and Arab leaders need to deal with the issue of Arab fundamentalism. Where there is no hope, violence breeds."
To the question of how the President regards the suggestion he had changed his opinions since entering office, he said, "I was and remain a student of Jabotinsky, the education system within which I was educated and raised was that of the Herut and the Likud. I have said in the past, and I say again and again. Jews and Arabs were not doomed to live together, but destined to live together. As a Jew and a Zionist, I believe fully in the Jewish State, which must be democratic, and governed according to the will of the majority. That which I say today, I have been saying for years, and all who know me are aware of this."
To the question of whether the President was a 'digital president', the President responded, "I write with a fountain pen, and sometimes with a pencil. My grandchildren have shown me the marvels of the internet. I understood early on, the magnitude of the revolution that the internet has brought and the significance it holds for our lives. Personally however, I can't really send a text message without the help of my aides. That said, I understand what I am talking about, and I can happily live with it with my grandchildren by my side."
Photos Silvia G Golan