Politics
Details

Written by

Prime Minister's Media Adviser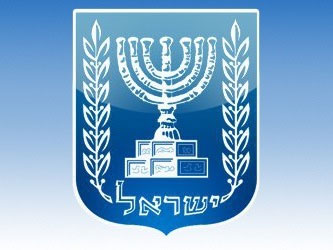 Statement from Prime Minister's Office
(Communicated by the Prime Minister's Media Adviser)
The Prime Minister's Office, this morning (Friday, 7 April 2017), issued the following statement:
In both word and action, President Trump sent a strong and clear message today that the use and spread of chemical weapons will not be tolerated. Israel fully supports President Trump's decision and hopes that this message of resolve in the face of the Assad regime's horrific actions will resonate not only in Damascus, but in Tehran, Pyongyang and elsewhere.
Details

Written by

Steven Aiello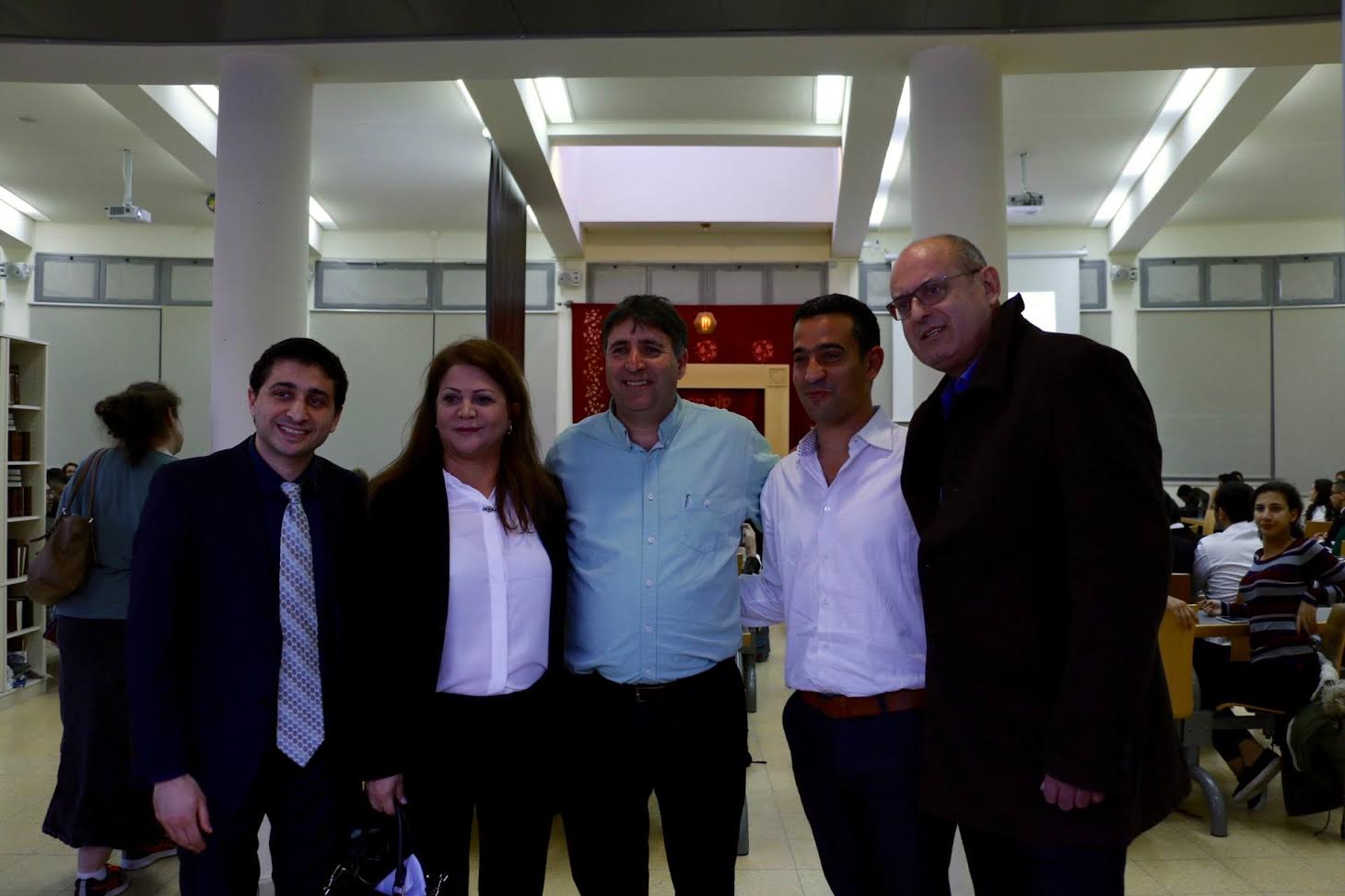 Some of Israel's brightest young diplomats gathered at the Yachad Modi'in High School on Sunday, passing a number of resolutions promoting women's rights and empowerment. YachadMUN, the first Model United Nations (MUN) conference to be held in Modi'in, united Arab and Jewish girls and boys from more than 15 schools and cities around Israel for a full day of intensive debates and negotiations before finally voting on 5 resolutions.
YachadMUN was the latest MUN conference run by Debate for Peace (DfP), a program offering free MUN conferences to students all over Israel. DfP is run in DfP coordination with the Interfaith Encounters Association (IEA) and the Jerusalem Peacebuilders (JPB). DfP was able to provide transportation to participating schools thanks to a grant from the American Embassy in Tel Aviv, its newest partner.
At the conference, the 150 participants, ranging from 13 to 18 years old, discussed topics of global importance related to women's rights: women's education; women's health; women's role in developing economies; sex trafficking, and women's rights in Muslim countries. After four hours of rigorous debates and negotiations, all five committees passed resolutions.
During the closing ceremony, Mrs. Sassie Yona, the Yachad MUN club advisor, and a teacher in the English and Diplomacy program, thanked everyone who had helped make the conference happen, the guests and the participants. She was followed by the principal of Yachad, Mr. Sagiv Elbaz, who thanked Mrs. Yona for her commitment to MUN at Yachad, essentially creating a dominant program from scratch.
The keynote speaker was Dr. Iris Truman, barrister at law. Dr. Truman, who holds a PhD in law and a Masters in Business Administration from the University of Leicester in England, has also served as a business mentor for young entrepreneurs for more than two decades.An expert in international law and trade agreements and managing complex negotiations, Dr. Truman is the chairman of the ICSCD committee of the Israeli Bar Association. She talked to the students about her latest initiative—a new international commercial court to settle disputes between countries and multinational companies, using practical examples relevant to the conference's topics.
Following the formal speeches, came the awards section of the evening. Mr. Jack Karn read out the students who had earned scholarships to JPB interfaith programs in the United States this summer: Shai Lenman (Ort Binyamina); Alia Habib Allah (Al-Bashaer); Tal Tzipori (Yachad Modi'in); Lana Wattad (Jatt); Ariel Haguel-Gutman (Darca Begin); Jameel Ghantous (Al-Bashaer); Almog Bar (Ort Gan Yavne); Saba Tahaa (Jadeeda); Omri Zait (Ort Binyamina), and Donia Daghash (Al-Bashaer).
The chairs for each committee then came to the podium and announced the winners of the Best and Outstanding Delegates: In the HRC, Mor Atsmon, Ariel Zinman and Zohar Baskin; in ECOSOC, Chai Margalit and Omri Zait; in OIC, Shaked Offenbach and Donia Daghash, in UNESCO, Or Moshe, Tal Tzipori and Carmel Kenneth, and in the WHO, Yoav Lev Sagie, Hila Krokovski, Omar Masalha and Itai Shalev.
After the event, Mrs. Yona discussed how pleased she was with hosting Modi'in's first MUN conference:
"My students and I put in countless hours of preparation for this event, and the day went off almost exactly as I had imagined and hoped it would.
Hosting YachadMUN has been one of the most rewarding experiences of my teaching career. This has given students unique opportunities, and I have seen shy, introverted boys and girls shine as they challenge themselves to stand up and represent a country whose policy they may not necessarily agree with."
Nooralhuda Hoji, co-Director of the Debate for Peace program said that "bringing together so many young students from around Israel to tackle such important topics is proof that we can work together to empower women and change perspectives on key issues, some of DfP's most important goals."
Steven Aiello is the founder and co-director of the Debate for Peace program & a part of www.diplomacy.co.il Team
Photo Credit: Yachad Modi'in School
Details

Written by

Prime Minister's Media Adviser
Prime Minister Benjamin Netanyahu, today (Wednesday, 15 February 2017), in Washington DC, at the White House, made the following remarks at the start of his joint press conference with US President Donald Trump:
"President Trump, thank you for the truly warm hospitality you and Melania have shown me, my wife Sara, our entire delegation. I deeply value your friendship to me, to the State of Israel. It was so clearly evident in the words you just spoke. Israel has no better ally than the United States, and I want to assure you, the United States has no better ally than Israel.
Our alliance has been remarkably strong, but under your leadership, I'm confident it will get even stronger. I look forward to working with you to dramatically upgrade our alliance in every field, in security, in technology, in cyber and trade and so many others. And I certainly welcome your forthright call to ensure that Israel is treated fairly in international forums and that the slander and boycotts of Israel are resisted mightily by the power and moral position of the United States of America.
As you have said, our alliance is based on a deep bond of common values and common interest. And increasingly, those values and interests are under attack by one malevolent force: Radical Islamic terror.
Mr. President, you've shown great clarity and courage in confronting this challenge head-on. You call for confronting Iran's terrorist regime, preventing Iran from realizing this terrible deal into a nuclear arsenal, and you have said that the United States is committed to preventing Iran from getting nuclear weapons. You call for the defeat of ISIS.
Under your leadership, I believe we can reverse the rising tide of radical Islam. And in this great task, as in so many others, Israel stands with you and I stand with you.
Mr. President, in rolling back militant Islam, we can seize an historic opportunity, because for the first time in my lifetime and for the first time in the life of my country, Arab countries in the region do not see Israel as an enemy, but increasingly – as an ally.
I believe that under your leadership, this change in our region creates an unprecedented opportunity to strengthen security and advance peace. Let us seize this moment together; let us bolster security; let us seek new avenues of peace; and let us bring the remarkable alliance between Israel and the United States to even greater heights.
Thank you, thank you, Mr. President."
Photo credit: Avi Ohayon (GPO)
Details

Written by

Prime Minister's Media Adviser
PM Netanyahu and Australian PM Turnbull issued a Joint Declaration today in Sydney. The declaration reflects the mutual commitment of Israel and Australia to their deep friendship and their determination to elevate their bilateral cooperation.
PM Benjamin Netanyahu and Australian PM Malcom Turnbull, this morning (Thursday, 23 February 2017), issued a Joint Declaration:
The Hon Malcolm Turnbull MP Prime Minister of Australia
His Excellency Benjamin Netanyahu Prime Minister of the State of Israel
Joint Statement
Prime Minister Malcolm Turnbull and Prime Minister Benjamin Netanyahu met in Sydney on 22 February 2016, during the first visit by an Israeli Head of Government to Australia. Leaders welcomed the opportunity of the visit to reaffirm the strength of the relationship and its importance to both countries. The friendship between Israel and Australia dates back to Israel's earliest days, and is anchored in our shared values, commitment to democracy and mutual interest in a rules-based international system. Both leaders committed to invigorate the relationship to maximise the opportunities it presents and to enable it to meet today's challenges.
Australia re-affirmed its commitment to Israel's right to exist, as the nation-state of the Jewish people, in peace within secure borders, and its steadfast opposition to attempts to undermine Israel's legitimacy. Israel thanked Australia for its consistent support in this regard. Both countries re-stated their support for a directly negotiated peace between Israel and the Palestinians. Australia affirmed its support for a two-state solution.
Australia and Israel remain committed to a stable and secure Middle East. Leaders discussed current security challenges in the Middle East, including terrorism. Both countries agreed that Iran must fully implement its obligations under UN Security Council resolutions, and expressed concern about Iran's ballistic missile program. They also expressed concern over Iran's support inter alia for Hizballah and the threat Hizballah poses to regional security. Israel welcomed Australia's ongoing military contribution to stabilisation efforts in the region, including the anti-ISIL coalition, the UN Truce Supervision Organisation, and Multinational Force and Observers in Sinai. Leaders agreed to maintain and to enhance close coordination and dialogue in the defence and security spheres.
Both sides reiterated their strong common resolve to combat terrorism in all its forms and manifestations, including the financing, supporting, harbouring, training and equipping of terrorists. Both sides emphasised the importance of strengthening bilateral, regional and international cooperation required to meet this challenge; and reaffirmed that violent extremism constitutes a serious common concern for both states.
Australia and Israel agreed to explore opportunities for bilateral cooperation in the field of cyber as well as promote global cybersecurity efforts that enhance an open, free and secure Internet. Leaders noted the importance of cyber capability in ensuring the resilience of their national security systems, as well as the opportunities it offers in the commercial context, and expressed their intention to enhance dialogue between their respective government and private sectors.
Both sides affirmed the importance of bilateral defence cooperation in areas of mutual benefit. They also agreed to review opportunities to enhance exchanges between the defence authorities of the two countries.
Leaders committed to support the expansion of trade, investment and commercial links between Australia and Israel, for their mutual benefit and prosperity. Leaders welcomed the signature of a bilateral Air Services Agreement facilitating enhanced air links between our countries. They also welcomed the signing of an MOU between airline companies from both countries, which will enhance connectivity between Australia and Israel, expanding business and tourism links. They resolved to work towards concluding a Double Taxation Agreement which would remove tax impediments to bilateral economic activity and enhance the integrity of our respective tax systems. They welcomed the success of the Working Holiday Visa arrangement in promoting greater tourism flows.
Recognising that productivity and innovation are national priorities of both countries, leaders vowed to strengthen linkages in this area. Israel welcomed the establishment of Australia's Landing Pad in Israel, intended to facilitate Australian entrepreneurs accessing Israel's high-tech economy.
Leaders welcomed the signature of an Agreement on Bilateral Cooperation in Technological Innovation and Research and Development as a further enabler, and committed to negotiations on an Agreement on Science and Technology Cooperation. Leaders also committed to strengthen ties on education and innovation, including through possible teacher, academic and entrepreneur exchanges, to build science, technology, engineering and mathematical capabilities and foster a collaborative culture of innovation.
Leaders committed to explore opportunities for future collaboration in the areas of agriculture, water, energy and oil and gas. The two leaders also agreed to promote collaboration in the field of environmental protection, including sharing of knowledge and experience between both countries. To this end, the Australian Minister for the Environment and Energy will visit Israel in the first half of 2017.
Australia and Israel recognise the historical significance of the Battle of Beer Sheva as a foundation stone for the relationship between the two countries. Leaders committed to host a major commemoration in Israel, to coincide with the 100th anniversary of the Battle, in October 2017.
Leaders affirmed the importance of the role played by Australia's Jewish community in underpinning and giving vitality to the relationship, and in the major contribution it has made to all sectors of Australian life.
This joint declaration reflects the mutual commitment of Australia and Israel to their deep friendship, and their determination to elevate their bilateral cooperation for the benefit of their two countries. Towards this end, Prime Minister Netanyahu invited Prime Minister Turnbull to visit Israel at the earliest opportunity.
Photo
Copyright: Prime Minister's Office
Details

Written by

Steven Aiello
Jewish, Christian and Muslim prayer rights in Jerusalem; the 1947 Partition Plan; incitement in social media, and Israeli-Palestinian negotiations. While each of these topics can be politically divisive for even seasoned diplomats, on Wednesday January 18th some of Israel's youngest future diplomats tackled these issues and more with poise and grace at QASMUN. QASMUN is the latest Debate for Peace (DfP) Model UN Conference, and was the first conference to be hosted by the prestigious Al-Qasemi High School and the first of its kind to be held in Baqa al-Gharabiya.
Over 150 Arab and Jewish 8th-12th grade students from more than a dozen schools and cities around Israel participated in the conference. There were six committees, discussing Education; Holy Sites and Religious Freedom; Incitement vs. Freedom of Speech; and Israeli-Palestinian negotiations. Two historical committees went back to 1947 and 1973, to look at an alternative Partition Plan and deal with the 1973 Yom Kippur War respectively.
The students made opening speeches, debated and negotiated on their way to passing resolutions on their different topics (aside from the Security Council negotiations committee, which ran into a veto from the US delegate). The conference afforded an opportunity for young Arab and Jewish leaders to debate some of the most critical issues related to the Israeli-Palestinian conflict, and to build bridges and make new friends in the process.
Mr. JonChessoni, Charge d'Affaires of the Embassy of Kenya, joined the students during the conference. In addition to listening to each of the sessions, Mr. Chessoni met with each of the students who were representing Kenya in the different committees.
At the end of the evening the delegates enjoyed a gala dinner at the College of Engineering, before attending the closing ceremony. At the ceremony, Mr. Morsi Abu Mokh greeted all of the guests on behalf of the Baqa al-Gharabiya municipality. Dr. Dalia Fadila, principal of Al-Qassemi High School and dean of the Engineering College, thanked everyone for coming and promised that this was only the first of what will be an annual conference. Students heard from Dr. Yehuda Stolov of the Interfaith Encounters Association (IEA) and Dr. Omer Salem, visiting from Cairo, who spoke about religion as a force for peace and reconciliation. Reham Abu Asba, the Al-Qassemi staff member who oversaw the conference preparation, spoke about her pride and hope in the important steps that had been taken during the conference by students learning to represent different viewpoints. A statement was also read on behalf of Mr. Yoni Eshpar, political adviser to the United Nations Special Coordinator for the Middle East Peace Process (UNSCO).
The keynote speaker was Mr. Drew Peterson, Vice Consul and Assistant to the U.S. Ambassador in Israel. Mr. Peterson recalled his own MUN and career experiences, and talked about the life and diplomatic skills that students can acquire through MUN.
Following the speeches were the awards—top delegates from each committee receiving certificates for their performances: Lebanon (Jamal Majadly) and Turkey (Muhammad Samara) in UNESCO; Egypt (Zuhra Issa) and Israel (Shimi Katavi) in ECOSOC; Italy (Naseem Zahalka) and Spain (Hila Krakowski) in the HRC; Belgium (Omri Harpaz) and Greece (Tasneem Abu Hussien) in the UNGA 1947; the US (Omar Masalha) and France (Rula Abo Mokh) in the Security Council and the USSR (Omri Weinstock) and Israel (Adan Masri) in the UNSC Crisis committee.
Jack Karn announced the students who had been chosen for Jerusalem Peacebuilders (JPB) programs in the US this summer on the basis of their participation: Amit Lipperman; Muhammad Samara; Omri Weinstock; Naseem Zahalka; Omer Sharir; Marsel Badir; Amit Ner Gaon and Ben Chelsky.
Sana Zahalka, the QASMUN Secretary-General, explained that "our goal was to bring together students from all over the country and teach them how to present a perspective while having respect and understanding of others." Hala Majadley, the Under-Secretary-General reiterated that "it was a very successful, fruitful, fun first QASMUN conference, and now we'll just have to wait for the next one!"Omer Sharir, a Jewish student from Gedera who represented Palestine in the negotiations committee, said that "it was very challenging to represent the Palestinian Authority in the Security Council…because the PA represents the opposite of what I believe in, but the more I got into it, the more I learned and the more I researched about the topic, the more I enjoyed the actual day."
QASMUN was part of the Debate for Peace (DfP) MUN program run in coordination with the IEA and JPB.
The next DfP conference will be YachadMUN, on February 26th in Modi'in, focusing on Women's Rights and Empowerment.
For more information, please visit debateforpeace.wordpress.com.
Steven Aiello is the founder and Director of the Debate for Peace MUN program. He can be reached at:This email address is being protected from spambots. You need JavaScript enabled to view it. and 052-8194878
Photos Credit Al-Qasemi Press Team